Solar roller shades provide some degree of privacy during the daytime, but they are not optimized for complete privacy. Other benefits of sun shades are simply amazing, such as UV protection, glare reduction, and natural light optimization. So, a better way is to improve the privacy level of your solar window treatments instead of looking for an alternative. There are lots of easy DIY tips to create privacy with your moveable solar shading devices, such as the use of dense fabric weave, blackout or privacy lining, layering, precise fit, and bottom-up design. Read on to learn some creative ways to create privacy with heat-blocking window treatments.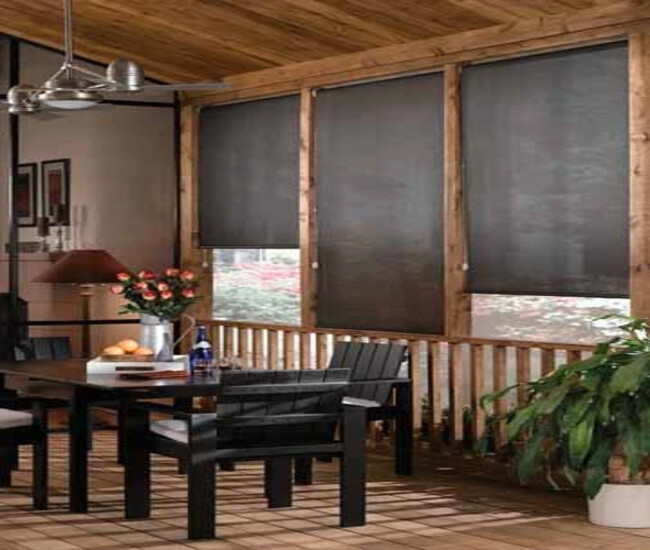 Easy DIY Tips to Create Privacy with Solar Roller Shades
Here are some quick DIY tips to customize your sun blinds for complete, adjustable privacy. 
High Opacity/Low Openness Level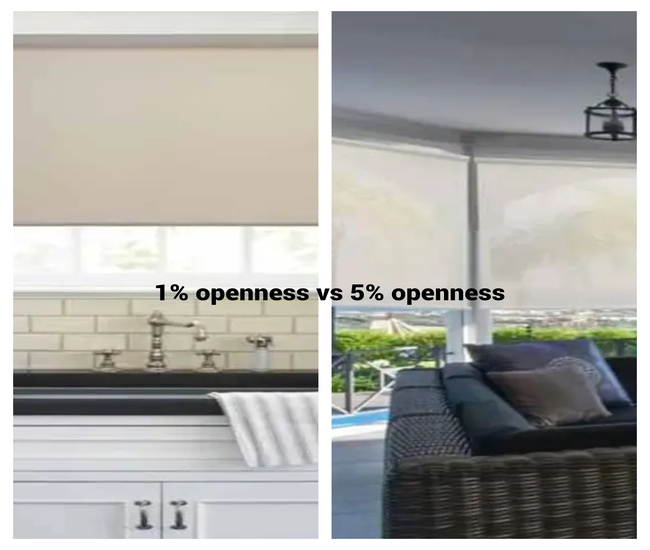 One of the easiest and most affordable ways to improve the privacy level of your sun shades is to buy a product with high opacity or low openness level. Different openness levels of solar roller shades include 1%, 3%, 5%, 10%, and 14%. A shade with a 1% openness factor will have a denser fabric weave to block out 99% of the UV radiation while allowing only 1% percent of the natural light to sail into your room. These types of window treatments can reduce visibility from the outside by blocking more sunlight and creating a greater barrier between the exterior and interior.
Blackout/Privacy Liner:

The use of a

blackout

or privacy liner is another cost-effective way to improve the privacy of your solar window treatments. With this liner, you can also make your shades provide a room-darkening effect in your room. And when there is a night-like environment in your room, could there be any chances of privacy leakage? Obviously, not!
Layering:

Third easy way to create privacy with solar roller shades is the use of layering. Laying sun shades with sheer curtains or drapes gives an effective way to achieve privacy while still providing natural light during the daytime. Keep your solar window treatments down to maintain privacy, and when needed, you can close the curtains or drapes for improved privacy during the nighttime.

Custom Sizing for Precise Fit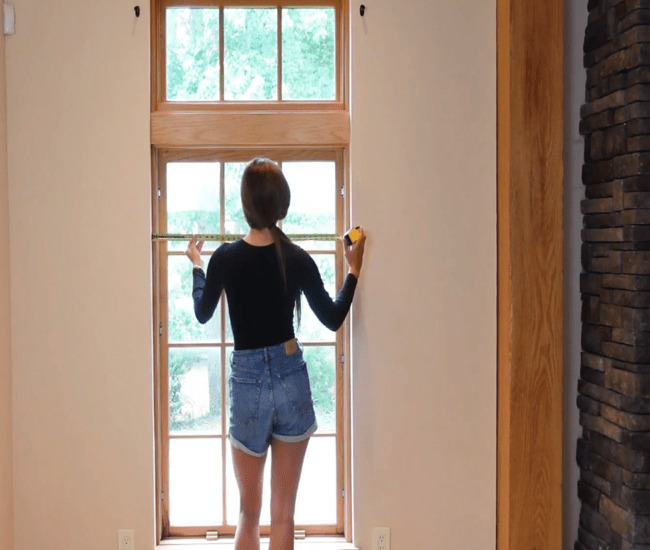 Order solar roller window coverings that are custom-sized for your window frames to ensure a precise fit and minimize gaps to improve privacy. Properly fitted blinds prevent outsiders from peeking through the sides, creating a more private and secure environment.
Bottom-Up Lift Option:

Bottom-up solar roller blinds allow you to maintain privacy at eye level while still allowing light to enter from the top of the window opening. With this configuration, you can keep the lower part of your window covered while the top portion remains open. It will offer a perfect balance between privacy and natural light.

Top-Down Shades: Installing top-down solar window treatments allows you to lower the shade from the top of the window and maintain privacy in the lower part of the window. You will still be enjoying natural light from above half of the window opening. This configuration is particularly useful in settings where you want privacy on the lower half of the window openings but still want to allow natural light to enter from the upper portion.
Adding Valances & Cornices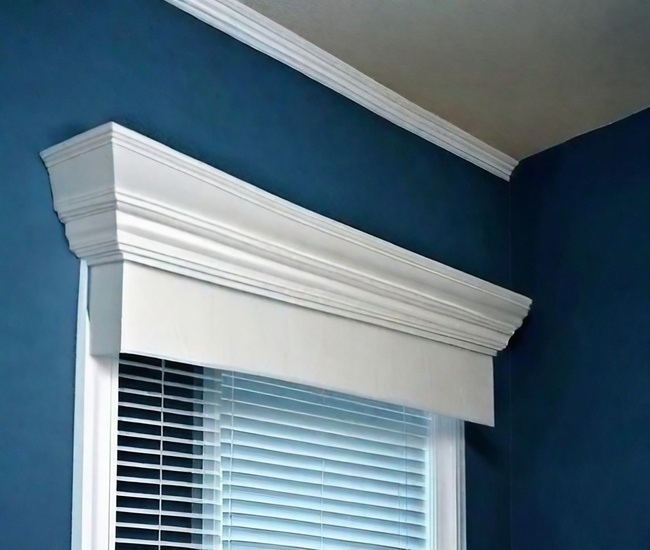 Adding valances and/or cornices above your solar roller blinds not only enhances the decorative elements of your window treatments but also provides additional privacy. These decorative add-ons can obstruct the view from above, preventing people in the street from looking down into your room.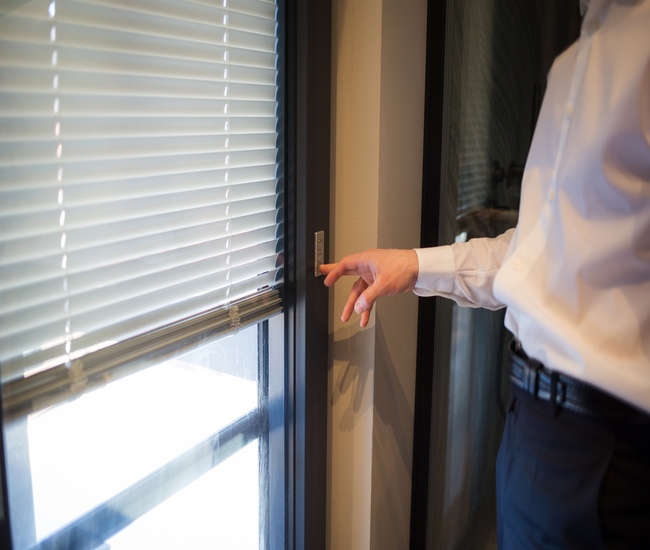 Solar shades with motorized or smart lift systems offer convenient control over privacy levels in your room. With the ability to raise, lower, or adjust your shades using a remote control or smartphone app, you can easily adjust the window treatments to your desired position for the required level of privacy. Both these lift systems are pet and child-safe, as they do not make use of any dangling cords which could cause strangulation or choking hazard for young children or pets.
Choose an Inside Mount: With an inside mount option, you can make your window treatment give a sleeker look with edge-to-edge fitting of the blinds with the window frame. However, for this mounting style, you'll need to make sure that your window has enough depth to accommodate your solar blinds.
Side Channels/Tracks:

Installing side channels or tracks along the sides of your window frame can help prevent light leakage and increases the privacy level in your room. These tracks create a snug fit for the solar roller shades and reduce the chances of anyone being able to see inside your room from an angle.

Reverse Roll: By opting for a reverse roll installation style, where the fabric rolls off the front of the window shade instead of the back, you can minimize light gaps between the window frame and the shade. This configuration will ensure a better fit and enhance your privacy by reducing the chances of light seeping through the sides.
Summing Up
While solar roller shades can provide some degree of privacy during the daytime, they may not offer complete and adjustable privacy on their own. If privacy is a top priority along with UV protection in your home, office, or other building, you should customize your solar blinds to improve their privacy.