Welcome to the world of pleated window shades! These stylish and versatile shades can take your home décor to the next level with their ability to blend style, practicality, and control over the light in any space.
Shades and blinds for windows are a great choice for windows since they offer energy efficiency, privacy, sun protection, durability, and affordability. Plus, there are no cords or lifting mechanisms involved with pleated shades making them an ideal choice for safety-conscious households. You'll find a variety of colors, patterns, and materials available to choose from when selecting your perfect pleated shade.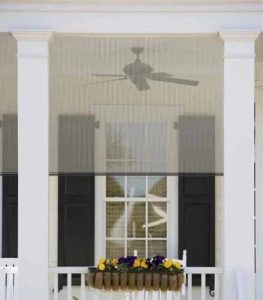 When looking at installation considerations for your chosen set of pleated shades there are a few things you should consider. Measurement is key when it comes to pleated window shades – take careful measurements to ensure the correct size so that your shades will hang properly and look great. Installation for most types of pleated shades is relatively simple and can often be done right by following the included instructions.
If you're still unsure about what type of pleated shade is right for your space or how best to install them, don't hesitate to consult with experts in the field. They'll have invaluable advice on everything from choosing the right style to measuring correctly before installation.
Key Takeaways:
1. Pleated window shades are a great choice for windows due to their style, practicality, and ability to control how much light enters the room.
2. There is a wide selection of colors, patterns, and materials available when selecting pleated shades.
3. Measurements are important when looking at installation considerations to ensure the correct size and a proper fit of your shades.
4. Consult with experts in the field if you're unsure about which type of pleated shade is right for your space or how best to install them.
Key Benefits
Pleated shades are quickly becoming a popular choice for windows in homes and offices due to their modern style and practicality. There are many key benefits to installing pleated shades including energy efficiency, durability, affordability, and the lack of cords or lifting mechanisms.
Energy Efficiency: Pleated shades are designed to be energy efficient with air pockets that slow down the heat transfer from outside to inside your home. This reduces the need for air conditioning, leading to lower electricity costs as well as preventing excessive heat gain in the summer months.
Durability: With no exposed cords or strings on pleated shades, you will find them highly durable even when they take a beating from kids or pets. The fabrics used to cover these shades are also extremely hard wearing which means they can last for many years without fading or fraying.
Affordability: Pleated window shades come at a competitive price point making them an affordable option for most households. You'll also save money, in the long run, thanks to their ability to remain beautiful and intact for many years with minimal maintenance required.
Cords & Lifting Mechanisms: Most types of pleated window shades come cordless which is great news if you have small children since there won't be any hazardous objects around that they could get tangled up in. A lack of cords also means there are no lifting mechanisms involved – simply pull down on one side of the shade and it will open/close just like that!
In conclusion, pleated window shades offer all sorts of benefits when it comes to style, energy efficiency, practicality, safety, longevity, and more without breaking your budget!
Types of Pleated Shades
Pleated shades are becoming an increasingly popular choice for window treatments due to their modern style, practicality, and energy efficiency. There is a wide selection of colors, textures, and materials available when selecting pleated shades, as well as several types of design options to choose from.
Aluminum Pleated Shades: These types of shades feature an aluminum backing as the base material and have thicker fabric pleats. They are usually more expensive than other types of pleated shades but offer superior light control, durability, and insulation from outside temperatures. They also come in a variety of colors and patterns to suit your interior decor needs.
Cellular Pleated Shades: Cellular pleated shades offer soft folded honeycomb fabric which provides insulation against heat loss or gains in your home. It also allows for light filtering or complete privacy depending on the level of opacity you choose. Cellular shades come in a wide range of colors and styles and can be easily adjusted with a cordless mechanism for added convenience.
Solar Pleated Shades: Solar pleated shades are perfect for those looking for outdoor protection from the sunlight without blocking the view completely. These products can be made with lightweight PVC-backed fabrics which filter out 99% of the sun's UV rays while still providing visibility through their woven construction. Solar pleats come in different levels of openness so you have control over how much light enters the room while still enjoying natural illumination when desired.
Pleated Roman Shades: This type of shade offers a classic roman look with its flat panels that open up flat like an accordion when raised and close together neatly when lowered. The fabrics used are usually sheer or opaque depending on your preference and they tend to provide more significant insulation thanks to their multitude of layers, making them great for rooms with high ceilings or windows facing southward where direct sunlight exposure is frequent.
No matter what type of pleated shade you decide on, make sure to take into account all relevant factors such as insulation needs, color preferences, opening/closing mechanisms, size measurements, etc., before making any purchases!
Installation Considerations
Installing pleated shades is a great way to improve the look and feel of your living spaces as well as maximize energy efficiency. However, like with any other type of window treatment, it's important to consider all factors when selecting the appropriate shade for you and your home.
Measurements: When measuring for pleated shades, always remember to measure from the top of the window frame to the bottom and then add about 1 inch for overlap or trimming. You also need to take into account any obstructions such as door handles or locks which could interfere with proper installation. A good rule of thumb is to provide enough extra material around each obstruction so that it does not affect the opening/closing mechanism of your pleated shade.
Installation: Pleated shades can be installed either inside or outside a window frame, depending on what works best in terms of room design and space constraints. Inside mount installation requires more precise measurements while outside mount provides more privacy and protection from dust and debris. Most types of pleated shades require a minimum mounting depth of 1 ½" and can be easily secured with screws provided in the package.
Regardless of where your window is located or which style you choose, proper measurements are essential for making sure that your new pleated shade looks perfect! With their modern style, practicality, energy-saving abilities, and reasonable price points, pleated shades are sure to add beauty and comfort to any living space!
Advice from the Pros
Finding the perfect pleated shade for your home or office can be a daunting task with so many options available! To help you make the right choice, we interviewed a designer and expert on their top tips for selecting the best-pleated shade.
Measure Twice: The most important thing to keep in mind when purchasing pleated shades is to ensure that you have accurate measurements of the window before making any purchases. Measure twice and never forget to take into account any obstructions such as door handles or locks which could interfere with proper installation.
Fabric Counts: Not all fabrics are created equal, so it's important to choose one that not only looks good but also provides enough insulation against heat loss and gain. Consider whether you want natural light filtering or complete privacy when picking out your fabric and always double-check how much noise it absorbs from outside sources.
Consider Your Needs: Do you want a manual or motorized operation? How about cordless options for safety reasons? All these factors should be taken into account before settling on a particular type of pleated shade and keep in mind that there may be several styles that suit your needs without compromising on style.
Finally, don't forget to factor in price when selecting a pleated shade; some materials may be significantly more expensive than others but offer superior performance in terms of insulation and durability. With a little bit of research and knowledge, you can ensure you get the best value for your money while still achieving premium style points!