Yes, they do! When completely lowered (with tightly closed slats) on a sunny window, highly reflective mini blinds can reduce heat gain up to 77%, according to the Department of Energy (DOE).
What are mini blinds? They are affordable blinds made of horizontal slats that are less than half the width of standard (2-inch) faux wood blinds. They boost your modern decor style and are available with a cordless option, making them safe for home with kids and pets.
These 1-inch-slat beauties can beat summer heat to keep you cool and cut your air conditioning costs.
Mini-slat shades have dual thermal regulation functionality – they keep heat out during the summer and prevent heat loss during the winter.
Plus you can stack their slats at the top to let the sun warm your room during the winter.
If your windows are south-facing, the solar heat gain will be reduced by 65%. On the other hand, the 'minis' on west-facing windows beat the summer heat by 77%.
For maximum heat prevention, use horizontal slats in light colors that reflect more sunlight. Research has shown that medium-colored shades with white plastic backings can reduce heat build-up by 33%. Switching to pure white color will further prevent harmful UV rays from entering your room, helping you cut down your air conditioning bills.
Also, you can adjust their slats to control light and privacy, and to insulate. When you adjust the tilt of slats to reflect sunlight onto a light-colored ceiling, this phenomenon will diffuse light without much heat or glare. So, they would be a good choice for home theaters.
Factors Affecting Ability of Mini Blinds to Reduce Temperature
If properly installed, your high-end mini blinds can reduce the amount of heat that gets into your house from the environment, creating a more comfortable living space.
Following are the major factors affecting the energy efficiency of small-slat window coverings.
Tight Fitting Slats/Vanes:

If small horizontal slats tightly fit into each other, they will block both heat and cold from penetrating into your living space. If there are any gaps between the slats, replace them with new ones. In the case of gaps along the edges between the blind and the window frame, use an insulation liner.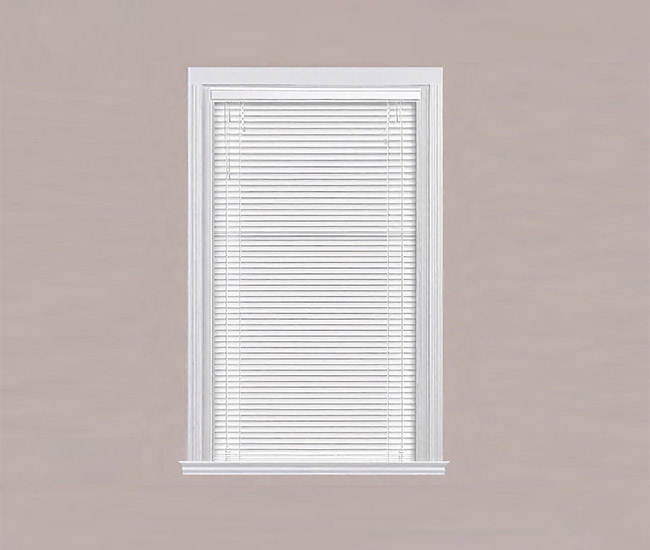 Closed or Open Weave:

If your

mini blinds

are made of fabric vanes, the type of fabric will greatly affect their

insulation

potential. If you choose closed or tightly woven fabric, you'll get better protection from harsh sunlight. The opposite is true for open weave fabric vanes.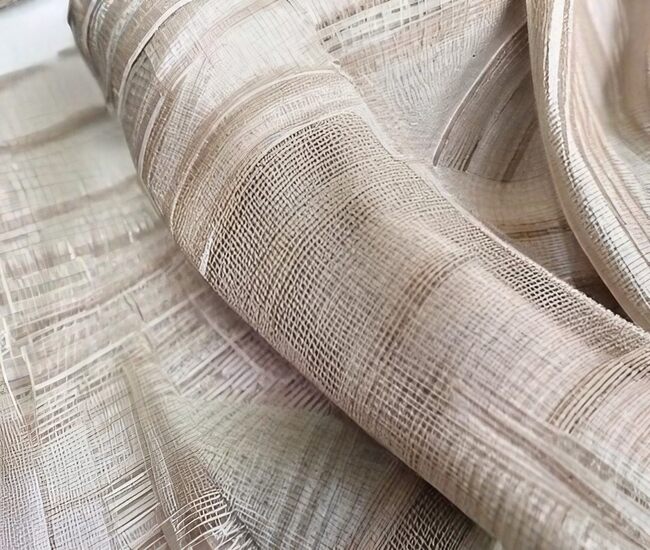 Reflective Power of Color:

Lighter colors have better reflective power than darker ones. Darker hues are good at absorbing heat and transferring it into your home. In other words, dark-colored blinds will actually trap heat in rather than keeping it out. There are also dual reversible shades with white and dark sides, which can be switched with the changing seasons. Homeowners can switch to white (sun-reflecting) side in summer and dark (heat-absorbing) side in winter.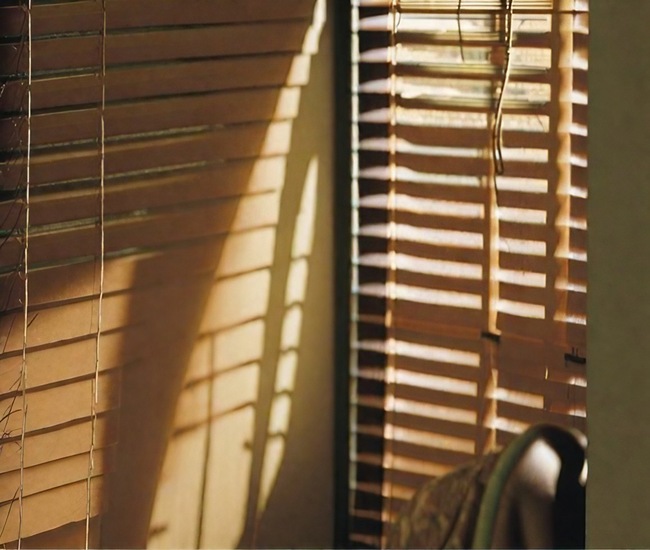 Material Choice:

The

materials

like aluminum, vinyl, and PVC have inherent insulating potential, helping reduce temperature in hot summer. On the contrary, the thermal resistance of wood and

fabric

materials is lower.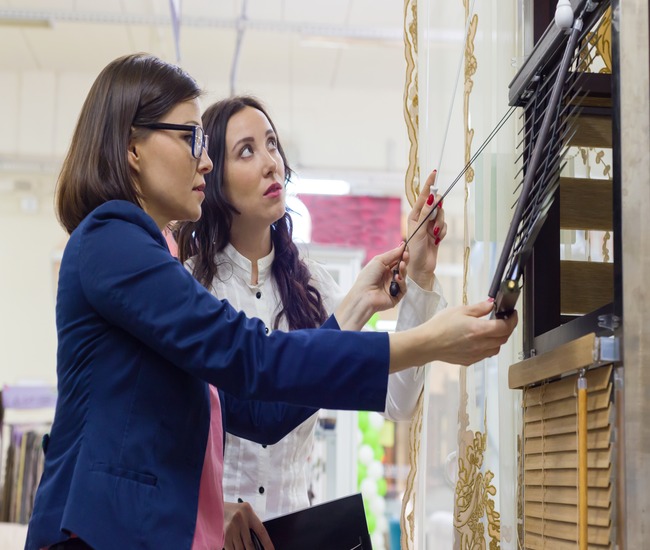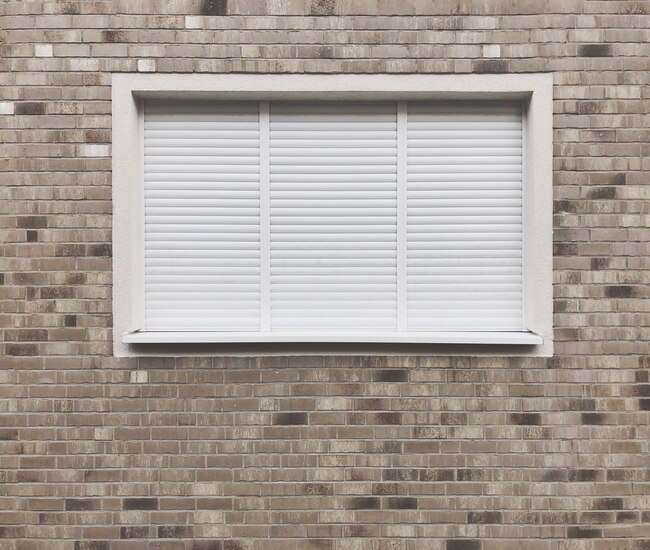 Use of Cornice and Seal:

If you install a cornice at the top of your mini blinds and seal them at the sides, it will minimize the transfer of solar heat into your room, keeping your cooling bill in check.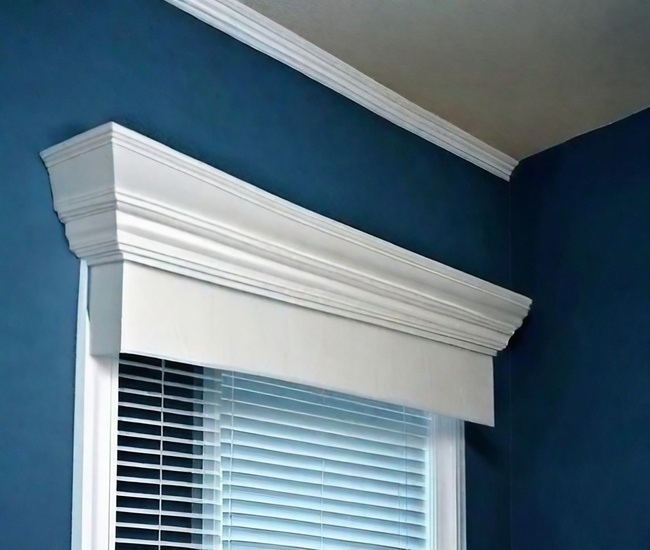 Interior or Exterior Installation:

Installing sun-blocking

mini blinds

inside or outside the window will have a great effect on their cooling effect. When placed on the outside, they create a double layer of insulation. First, they filter the majority of the sunlight even before it reaches the glass. Second, they create an insulation barrier between the blind and the window pane. This second barrier will effectively prevent heat from entering your room, maintaining its coolness during the hottest summer months. When the winter months arrive, you can easily remove the mini blinds.
Layering or Adding a Liner:

You have two choices to double the insulation power of mini blinds. First, install an insulation liner. Second, hang another window coverings, such as a

blackout roller

, a

light filtering sheer

curtain, or a heavy fabric

Roman shade

, in front of your mini-slat blind.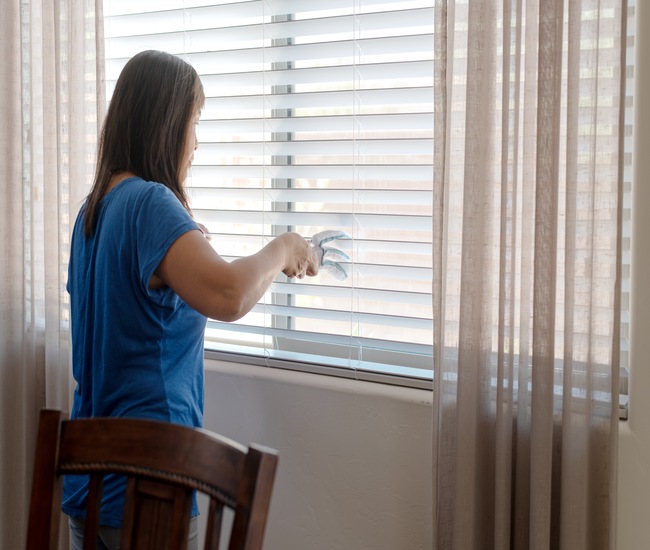 Preventing Dust Build-up:

Accumulation of dust, dirt, or debris on the slats of mini blinds will affect their tight fit, creating the chances of small gaps when closed. On the other hand, well-cleaned and maintained slats will give

optimal

performance in reducing heat.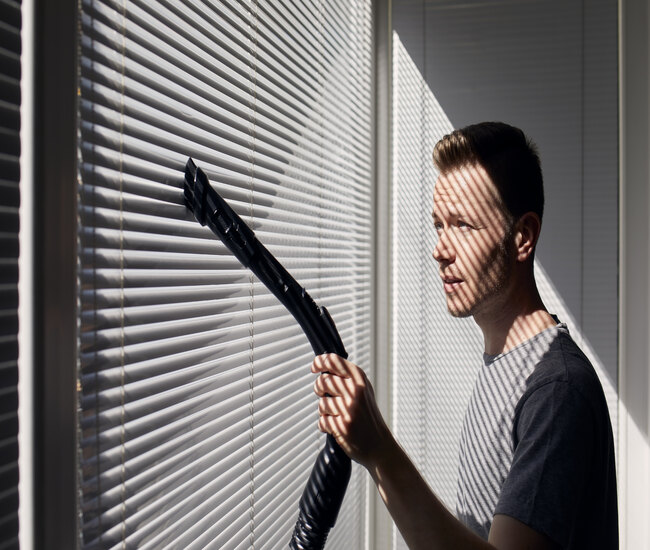 Alternatives to Mini Blinds to Reduce Heat Gain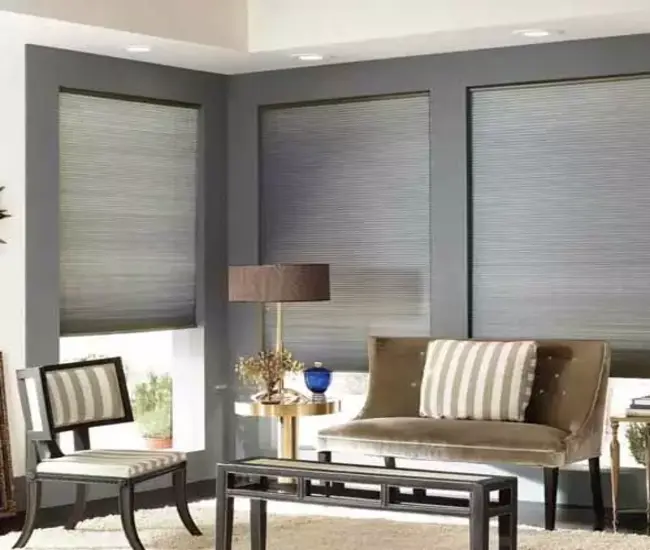 Cellular or honeycomb shades are a better alternative to mini blinds for keeping heat out and maintaining a cooler interior during hotter months of the year. They are available with single-cell, double-cell, and triple-cell designs with increasing degree of thermal regulation.
Do mini blinds keep heat out?
Outside mounted mini blinds deflect the sun's UV rays (and heat) before it gets into your home, reducing solar gain and keeping your room cooler in hot weather.
Do mini blinds help with temperature control?
Yes! Mini 1" slat blinds employ a double-layered insulation mechanism for temperature control, preventing both heat and cold from escaping or coming in during different seasons. Some other window treatments, like solars, offer better thermal and light regulation.
Do mini blinds keep cold out?
High-end mini blinds with tight-fitting slats can keep heat in and cold out during colder months, with their insulation potential being closer to that of cellulars.
How much heat loss do blinds prevent?
Blinds (especially cellular ones) can prevent heat from escaping through windows by up to 80%, preserving warmth and coziness of your home in winter and cutting down your heating bills.
Need More Help?
Need expert advice on improving the heat reducing ability of mini blinds and how to measure for them? Contact our professionals using 24/7 live chat or give us a ring at (800) 863-6109.