Safety for pets and children is of utmost importance for a homeowner. Window blinds and shades play an integral role in maintaining the security of your family. However, certain factors, like cord lifts can pose a safety hazard for young children and pets. So, you can ensure safety in your home by going cordless. Here is a comprehensive guide about how to keep your pets and children safe with window blinds and shades.
Read on to ensure a safe environment at home—from strategically placing furniture away from windows to anchoring lift cords out of the reach of children. In this way, you can minimize any potential risks associated with window blinds today!
Windows are a vital part of our homes, both for the view and insulation they provide. To maintain these benefits while protecting your family from harsh UV rays, it is important to choose high-quality window coverings like shutters, shades, curtains, or blinds. Each of these types offers different advantages in terms of security and style. Wood, faux wood vinyl, or aluminum materials can be chosen depending on desired look as well as durability – giving you peace of mind that your loved ones remain safe all year round!
Types of Pet and Child-Safe Window Blinds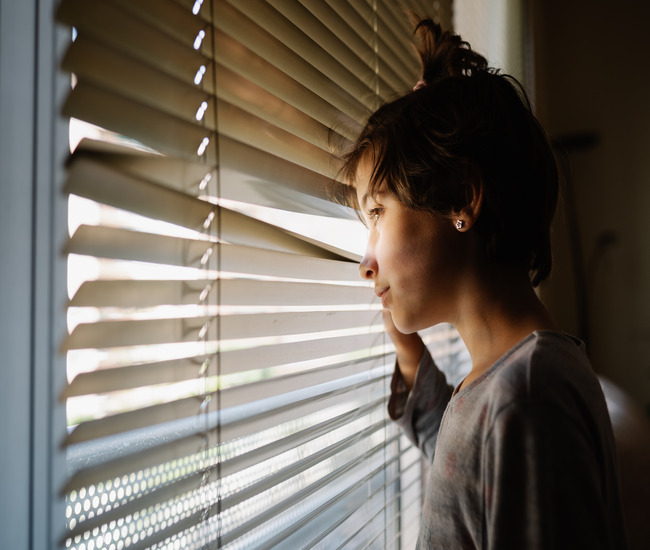 There are several types of pet and child-safe window blinds available on the online market today, including cordless options such as roller shades, cellular shades, Roman shades, pleated shades, woven wood shades, and more. Additionally, some manufacturers offer products with retractable lift systems, which eliminate visible lift cords altogether – an excellent option for homes with pets or children.
While cordless window treatment solutions provide peace of mind when it comes to safety concerns, they also come with other benefits.
Benefits of Pet And Child-Safe Window Blinds
There are lots of benefits to having pet and child-safe blinds for windows.
Safety and Style: Not only will they keep your little ones and furry friends safe, but they can also provide a more stylish look in the home. For starters, these types of window coverings have been designed with extra cordless features that make them much safer for children and pets. This removes any risk of strangulation or entanglement hazards that regular cords present. On top of this, many models come with a breakaway tassel design which further reduces any potential risks related to hanging cords.
A Variety of Colors and Patterns: What's more is that with the wide range of colors and patterns available nowadays, you'll be able to choose something that best suits your home décor – not just something practical for safety reasons. You won't need to sacrifice style for security here!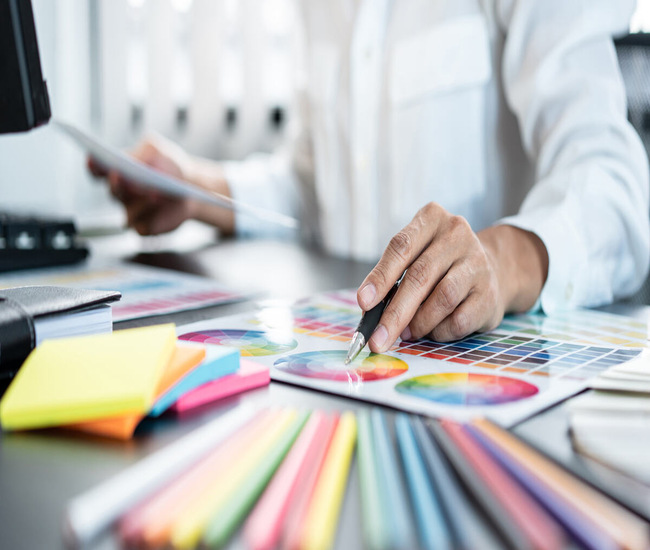 Durability: Pet- and child-safe window treatments are usually made from durable materials, so they can withstand wear and tear. Also, they can resist damage and withstand frequent use.
Convenient Operation: Pet- and child-friendly window treatments are often easier to use and maintain than traditional blinds or shades. For example, cordless and top-down, bottom-up shades or blinds can be easily opened and closed without the need for lift cords or chains, making them easier for daily use.
Energy Efficiency: Some child- and pet-safe window treatments are designed to provide energy efficiency benefits. So, they can save you money on your energy bills. For example, insulated shades can help keep your home cool in the summer and warm in the winter.
With all these advantages in mind, it's clear why pet and child-safe window blinds should be considered when looking for new window treatments. Moving on from here, let's take a look at some tips for installing them properly…
Tips for Keeping Your Pets and Children Safe with Window Blinds & Shades
You can keep your pets and children safe by installing pet and child-safe window blinds. These window treatments provide families with the gift of security – a virtual fortress to safeguard against potential harm. They shield your loved ones with an invisible barrier, allowing parents to rest easy knowing those who matter most are safe in their home.
Here are some useful tips to keep pets and children safe with window blinds and shades.
Securing Lift Cords: If possible, check that the lift cords of your window treatments aren't long enough to be reached by children or pets – this will help keep them out of any potential danger.
Cordless and Durable: When choosing the right blinds for you, make sure they are both cordless and durable enough to last through years of playtime fun.
Careful Installation: Once you have purchased the perfect set, ensure that all steps of the installation process are carried out correctly. This includes attaching brackets securely onto walls and windowsills with screws, as well as adjusting tension rods to prevent sagging or loosening over time.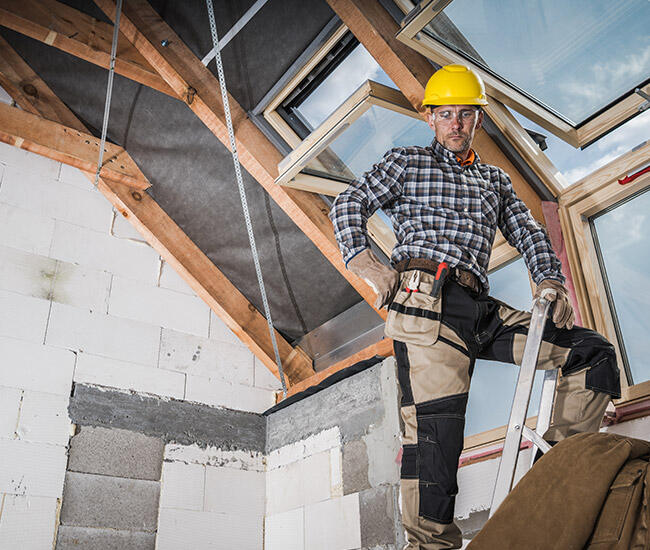 Use Safety Tassels: Additionally, if applicable, use safety tassels on each end of the curtain rod which can be tied off at a reasonable height so children and pets won't reach up high enough to access the mechanism or fabric.
Test Operation: Finally, never forget to test the operation of the product yourself before allowing anyone else near it!
Taking Measurements of the Window Frame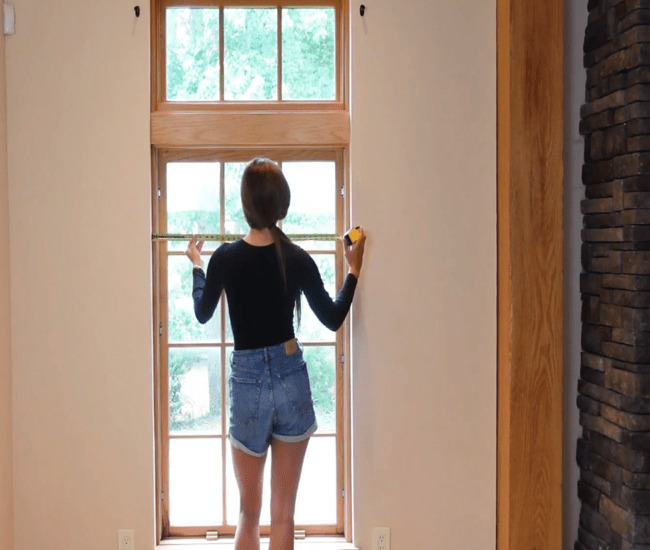 To ensure a perfect fit for your pet- and child-safe window treatments, you need to measure the window frame at three different locations both along the length and width. Use the width x height (w x h) format to avoid mixing values.
The child- and pet-friendly window treatments are easy to install. You only need to fix the mounting brackets with screws and hang your blinds or shades on them.
Lift Options for Pet- and Child-Safe Window Blinds & Shades
Child- and pet-safe window blinds and shades come with several lift options, including cord, cordless, top-down, bottom-up, motorized, and smart lift mechanisms. Here the cordless lift options are safe for homes with children and pets.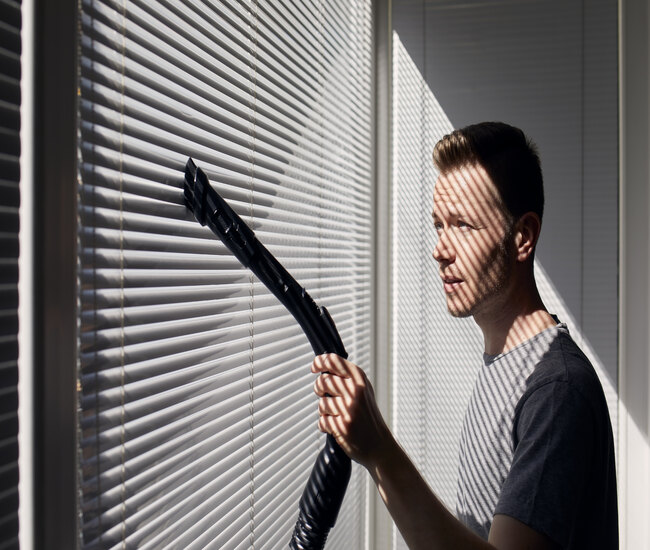 The window treatments with safety measures for children and pets can be cleaned through dusting, vacuuming, and washing. However, before washing, you should make sure that the fabric is washable.
Conclusion
The safety of pets and children is a top priority for any homeowner. Window blinds are an important part of home decor, but they can also be dangerous if not chosen and installed carefully. Pet and child-safe window blinds and shades offer the same aesthetic appeal as regular blinds, but with added safety features that provide peace of mind.
Pet- and child-safe window blinds protect your family from potential accidents or injuries caused by exposed lift cords or other hazards associated with standard window treatments.
In fact, installing cordless shades has been proven to reduce the risk of strangulation among young children by nearly 96%. That's why it's essential that families invest in this critical safety feature for their homes.