To emulate an exciting movie theater experience in your home, you need to choose perfect window treatments for the windows of your home theater. You will need to reduce glare, control light, maintain privacy, and insulate your home theater. Here is a comprehensive guide about how to choose window treatments for home theaters 2023.
Things to Consider When Choosing Window Treatments for Home Theaters 2023
When choosing suitable window treatments for your home theater, you need to consider the following factors:
Glare Reduction: One of the most important purposes of window treatments in a home theater is to reduce glare on large screens of your video equipment.
Light Control: You want to minimize light intrusion into your home theater to ensure optimal movie watching experience. Choose window treatments that offer complete light blockage such as blackout curtains, blinds, or shades.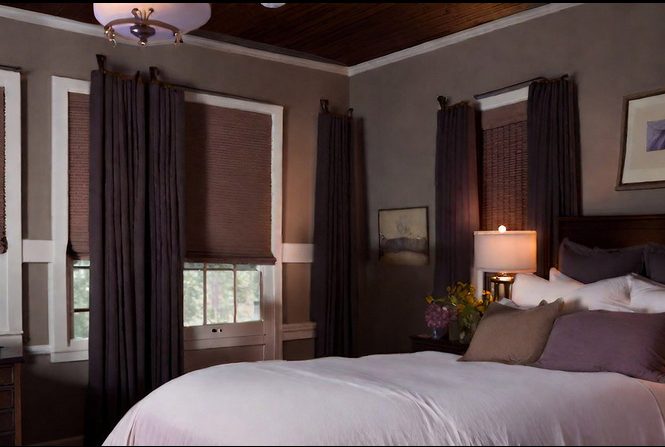 Privacy: Home theaters are usually located in lower levels of the house. Go for window coverings that offer privacy and prevent outsiders from peering in.
Sound Insulation: Some window treatments for home theaters 2023 can help reduce noise from outside. So, you should look for soundproof window treatments that are made of heavy and dense materials.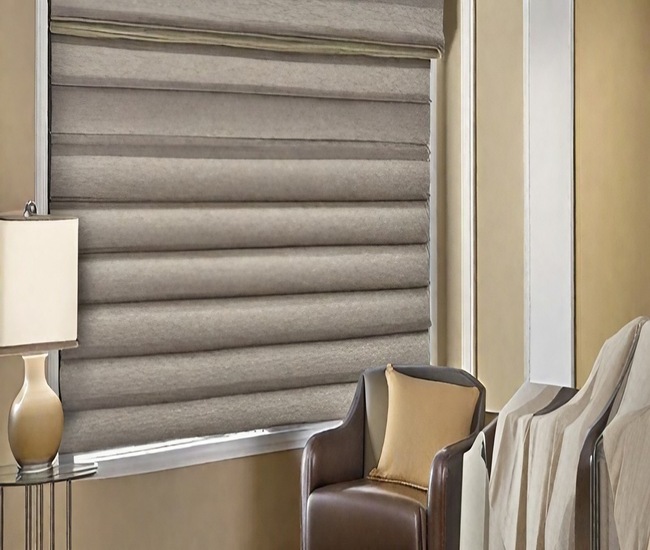 Style: Window treatments can enhance the overall aesthetic of your home theater. Consider choosing coverings that match the room's decor and complement the theater's theme.
Ease of use: Make sure the window treatments for home theaters are easy to operate (raise, lower, and adjust slats or fabric vanes) and maintain. Consider motorized or smart blinds, shades, or curtains with remote control.
Here it is important to note that the right window treatments can help boost the overall movie watching experience of your home theater, so take your time and choose wisely.
Different Types of Window Treatments for Home Theaters 2023
Here are some of the popular window treatments for home theaters 2023.
Custom Shades
When it comes to window treatments for your home theater, custom shades are a good choice. You can find transitional shades in many fabrics, colors, styles, sizes, and lift options.
They are also available with a "Light Gap Stop," which sits between the shade and wall to block out light. To maximize privacy and keep light out, you can also buy a custom valance for your shades.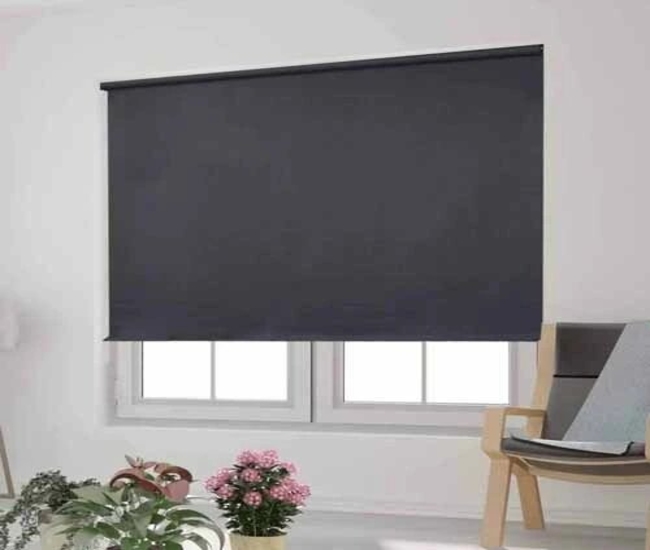 If you want to create a darkened environment inside your home theater, blackout roller shades are the perfect option. These window treatments block nearly all light, and can be custom-measured to fit your windows and your exact needs.
Motorized shades can be controlled via a smart-home automation system. Roller shades are great for modern homes with a home theater. For a more classic home theater theme, you may want to use curtains with tracks.
Another great advantage of blackout roller shades is that they are easy to install, take up less space, and are easy to clean. They are also available in motorized options, which give your theater a sleek, high-tech feel. You can combine them with other window treatments to increase their functionality and add aesthetic appeal to your home theater.
Here are a few reasons why you should choose them:
A blackout cellular shade can provide excellent light blackout, reduce energy costs, and insulate your room.
These shades come in four levels of light control, from opaque to sheer.
You can choose from a variety of colors, textures, and textures to find the perfect style for your room.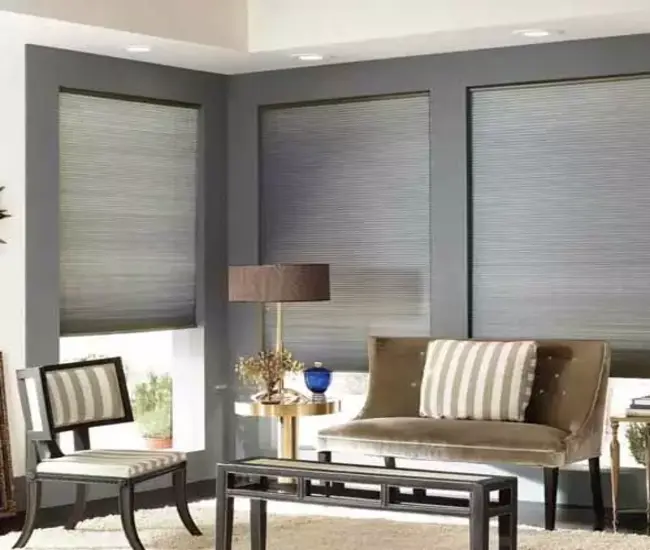 For a perfect home theater experience, double-cell blackout shades are a must-have. These shades not only provide excellent insulation, but also lower energy bills.
These shades can be customized to fit any window with a variety of styles and colors.
Here are some options for honeycomb shades to add to your media room:
Honeycomb shades are also known as cellular shades. They are made up multiple layers of fabric, which are arranged in honeycomb-like rows.
They can block out sunlight and block out the light from the outside when raised fully. These shades will look great in your home theater! They stack neatly so your home theater looks great. You won't even realize that you have shades on your windows.
Cellular (Honeycomb) shades offer privacy and light control while providing excellent insulation. These shades have air pockets that can reduce energy transfer by 7 to 10 times per square foot.
This is great news for home theaters, as your windows account more than half of your heating and cooling costs. You can choose from sheer or blackout fabrics to suit your home theater's decor. You have many options for designs and fabrics, which makes them versatile and easy-to-maintain.
Vinyl Blinds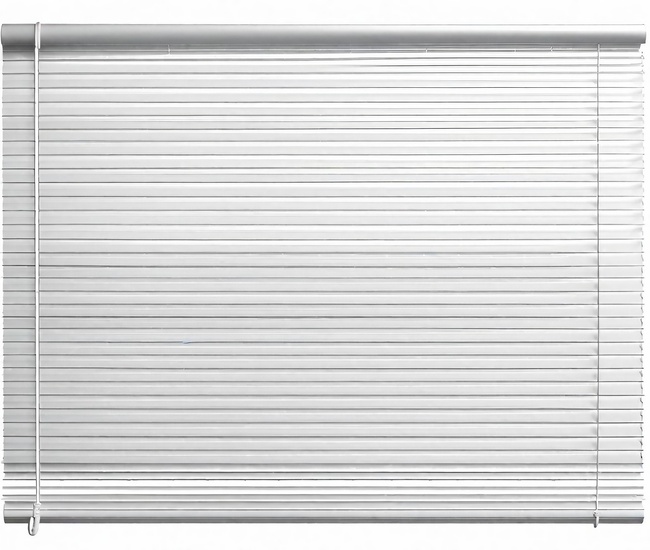 Window dressings for home theaters should block out as much light as possible. Blinds that are transparent or light in color are ineffective at blocking out light. Similarly, those with large slats offer enhanced light control and room darkening.
Additionally, they are very easy to clean and operate with a motorized tilt system. The style is another important aspect of window dressing for home theatres. Roller blinds are best for a modern home theater style, while curtains work well with a vintage-inspired, old-fashioned theme.
If you choose window treatments that are low maintenance, you can select vinyl. Vinyl can withstand humidity and scratching. These types of window treatments are also lightweight, making them the perfect solution for high-traffic areas like home theaters. You can install them with the help of some DIY installation tips. Alternatively, you can hire a professional to install the blinds in your home theater.
Home theater windows should be able to block sunlight and bright glare. They should be room darkening, and block out the glare from the projector screen. These window treatments can be purchased at a very affordable price, from blackout roller shades to dark-colored wood blinds.
If you want to let in natural light, you can also use beautiful fabric curtains. And if you don't want to pay too much, you can purchase window treatments made of faux wood.
Cellular Shades
Cellophane and blackout cellular shades are great options to make your movie night more enjoyable. Both these types of window treatments block light and sound and insulate the room. Cellular shades are available in four light-control levels: opaque, semi-transparent and opaque.
Cellular shades make the perfect window coverings to your home theater. This information will help you choose the right style and material for your home theater. Blackout shades are best if you want to watch movies in total darkness. They block out the vast majority of light without creating a glare.
However, cellular shades may not be sufficient to block all noise. Blinds and drapes have similar problems. In addition, they are open on the sides, so they may distort sound and interfere with the home theater's surround-sound experience.
Some cellular shades have special operating systems that allow you to control the light entering and leaving the theater. These shades use side channel technology to deflect unwanted light, allows you to choose lighter fabrics without compromising the room's darkening properties.
This shade can be controlled remotely using a remote control. It makes it easy to adjust the shades to your liking when you watch movies or play video games.
Premium Blackout Fabric Roller Shades are traditional window coverings that are made with high-end polyester and fiberglass fabrics. These shades are highly effective at blocking sunlight and glare and are also designed to last for many years.
You can choose from over a dozen colors, including black, charcoal gray, and blue. This is a great option for any home theater as it will allow you to enjoy your favorite movies in peace.
If you're on a budget, premium blackout window blinds 2023 won't break the bank. You can still get the blackout look you want by choosing a motorized window shade. Motorized shades are available in a variety of textures and colors so that you can make your window blinds stand out. Blackout shades can be installed in your home theater to create a luxurious atmosphere.
Media room windows need complete darkness to create the right environment. Premium Blackout Fabric Roller Shades for home theaters 2023 will block all incoming light and prevent glare.
The added benefit of cellular shades and roller shades will prevent outside noise and glare. You can also add blackout liners to block even more sunlight. These shades are also great for game rooms.
Summing Up
Window treatments for home theaters 2023 are available in lots of sizes, styles, textures, materials, lift options (corded, cordless, and motorized lifts), and functional potentials. So, you need to choose a product that truly complements the interior décor and functional requirements of your home theater's windows.