Measuring a window means recording its dimensions, like width, height, and depth (w x h x d) that you'll use to order a window treatment.
Precise measurements will lead to a perfect fit. Honeycomb blinds, also called cellular shades, are window treatments that boost the decorative appeal and functionality of your windows.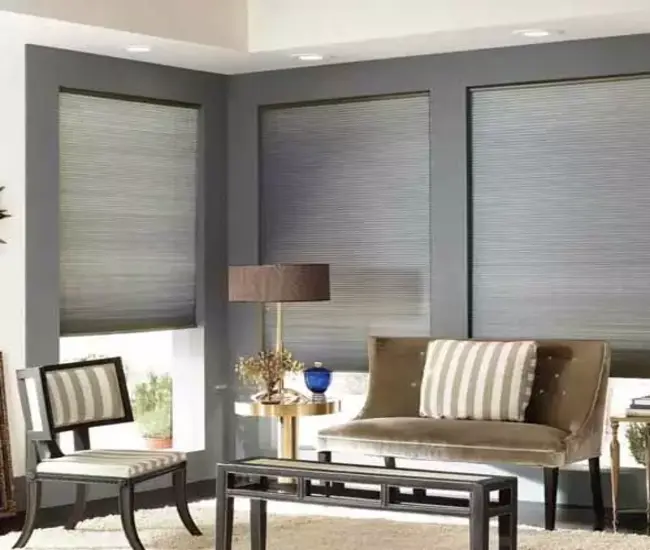 Here is a comprehensive step-by-step guide about how to measure a window for honeycomb blinds.
1. Understanding the Importance of Accurate Window Measurements for Honeycomb Blinds
When it comes to installing honeycomb or cellular blinds in your home, office, or other building, taking accurate measurements is essential to boost their functional potentials, such as insulation, energy efficiency, and blackout feature.
Properly measured cellular blinds ensure a seamless fit, enhance the curb appeal of your space, and ensure convenient operation.
2. Step-by-Step Instructions to Accurately Measure Your Window for a Perfect Fit with Honeycomb Blinds
Here is an easy, step-by-step guide to exactly measure your window frame for the successful installation of honeycomb window coverings.
2.1: Gathering the Tools for Measuring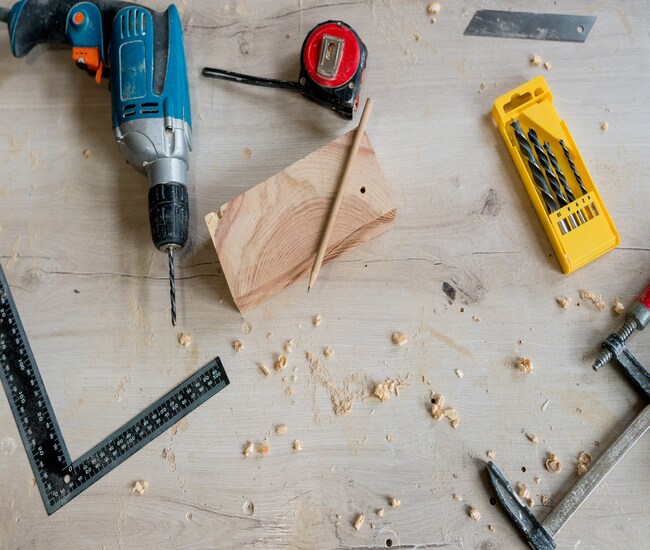 Before you start measuring the dimensions of your window frame, gather the essential tools that will facilitate precise measurements:
Steel Tape Measure:

Choose a reliable steel tape measure with sufficient length to reach the entire width and height of your windows.

A retractable tape measure is usually recommended for ease of use.

Pencil and Paper:

Keep a pencil and a piece of paper to jot down your measurements. Use the width x height (w x h) format to prevent any confusion or mixing up values during the process.

Additionally, consider using a small notepad or worksheet for your window measurements.
2.2: Step-by-Step Guide
Follow these detailed DIY step-by-step instructions to record the dimensions of your window openings:
Step 1: Decide Inside or Outside Mount
Before you start measuring, determine whether you need to install the honeycomb blinds inside or outside the window frame. This choice will affect the measurements you take.
Inside Mount: For a sleeker, more recessed look, and better functionalities, choose an inside mount for your cellular shades.
The window blinds will be installed within the window frame itself, providing a clean and streamlined appearance.
For this type of mount, you will need to ensure that your window frame has enough depth. In the case of insufficient depth, you will have to opt for an outside mount.
Outside Mount: If you prefer your cellular blinds to cover a larger area, including the window frame, go for an outside mount.
This option is ideal when you want to give your window a bigger look or have limited window depth.
Step 2: Measure Width
For an inside mount:
Measure the width (w) of the window frame at the top, middle, and bottom.

Take the smallest measurement as your actual width to ensure a proper fit. This accounts for slight variations in the window frame.
For an outside mount:
Measure the width of the window frame at three points.

Add extra width to the recored measurement to allow for desired overlap and coverage. Usually, adding 2 to 4 inches on each side is recommended.
Step 3: Measure Height
For an inside mount:
Measure the height (h) from the top of the window frame to the windowsill at the left, middle, and right sides.

Take the longest measurement as your height to accommodate any slight variations in the window height.
For an outside mount:
Measure the window height from the desired top to the desired bottom position.

Add extra height to the recorded measurement to allow for the desired overlap. Adding 2 to 4 inches is usually recommended.
Step 4: Measure Depth:
If you go for an inside mount, measure the depth of the window frame.
This measurement ensures that your honeycomb blinds will properly fit without obstructing any window components, such as handles or cranks.
Measure from the front of the window frame to the nearest obstruction.
3. Common Pitfalls to Avoid When Measuring Windows for Honeycomb Blinds
While measuring for honeycomb window coverings, it's crucial to be aware of common pitfalls that can lead to wrong or inaccurate measurements.
By avoiding these errors, you can ensure an accurate fit. Here are some additional DIY tips to help you avoid measurement errors:
Observe Obstructions: Identify any obstructions within the window region, such as window handles, locks, and other protruding objects, that might affect the installation or operation of your blinds.

Measure around the obstructions to ensure an accurate fit.

Consider the Size of Mounting Brackets:

If you've opted for an inside mount, consider the size of the mounting brackets.

Note their dimensions when determining the correct width measurement to avoid any fitting issues.

It's essential to account for the space needed for the mounting brackets without interfering with the blind's functionality.

Double-Check Measurements: Before placing an online order or proceeding with installation, double-check all your recorded measurements.

Mistakes can be costly, so it's necessary to ensure accuracy by reviewing the values of your measurements.

Measure twice, or even thrice, to confirm that your values are consistent and precise.

Consult Manufacturer Guidelines:

Different manufacturers might have specific guidelines for measuring honeycomb blinds.

Review the manufacturer's instructions or consult their website or customer care department if you have any questions or need clarification on their recommended measuring procedure.
By following this comprehensive DIY guide and avoiding common measurement pitfalls, you can accurately measure your window for honeycomb blinds.
This will result in a perfect fit, allowing you to enjoy the full benefits of these stylish and functional window coverings.
4. How to Measure Bay Windows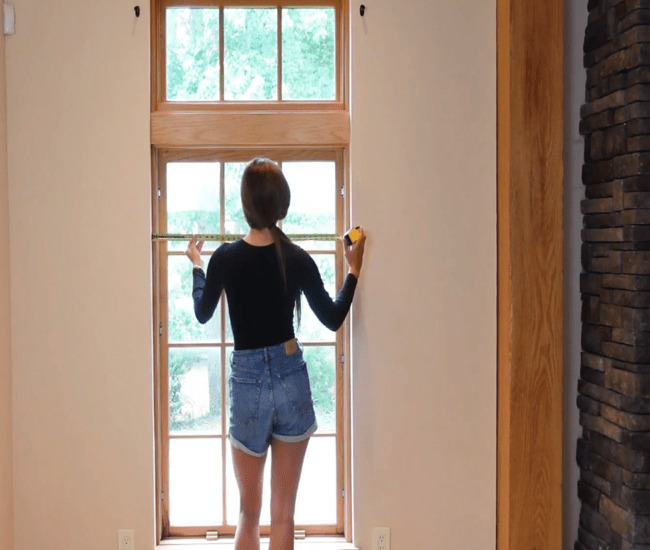 A bay window usually consists of multiple windows installed side by side to form a bay-like structure. You need to identify the number of windows in the bay.
This will help you to understand the overall layout and help in measuring each window separately.
Further Assistance
For further assistance regarding the measurement of different types of windows, you can contact our Customer Care Department using the 24/7 Live Chat option available on each page of the Affordable Blinds online store.
We'll also guide you on how to ensure the safety of young children and pets in your home by properly adjusting cords or choosing cordless cellular blinds.