What Do The Percents Mean On Solar Shades?
Solar Shades have various openness percentages. Each affects light control, visibility, and light control. Learn more about these percentages, and how they are determined for roller, blackout, and 3-openness styles. If you're considering buying a solar shade, keep reading. Here are some examples.
Openness percentages affect visibility, privacy and light control
The percentage of openness in solar shades can determine the amount of visibility and light control they provide. Solar screen shades, for example, are constructed from open-weave translucent fabric. The higher the percentage, more light can pass through. A lower openness percentage, on the other hand, prevents much of the light from entering a room, resulting in greater darkness. This type of material is often used to create a shade for a patio or outdoor space.
The openness percentage of a solar shade fabric determines how much visibility it lets through during the day. The higher the number, the more privacy you will enjoy. However, if you are concerned about visibility at night, you can layer solar shades with curtains to increase privacy. Solar shades have an openness percentage of 1% to 14 percent. You can choose the one that gives you the privacy you desire, but also offers light control.
Roller
Look for solar shades with an openness percentage of at least 80%. This is important as the blinds let more natural light in the room, while keeping heat and glare outside. The higher openness percentages will also allow you to lower the shades all the way if you want to completely block out the sun. Dark colored blinds are ideal if you are seeking more privacy and daytime heat blockage.
The tightness of the weave determines the openness of solar shades. The higher the percentage, the looser the weave and the less visibility or privacy is allowed. A low openness percent will not allow as much light through and interfere with the view more than a higher openness factor. In addition to the openness factor, solar shades can be purchased in a variety of sizes. For the best look, buy a smaller shade with higher openness percentage.
Solar shades have seen a lot of innovation since their vinyl predecessors. Solar shades are now available in many styles, colors and textures. Roller shades are easy to clean because they don't require any draping, pleating, or pledging. Some fabric types require surface sprays that repel dust. Otherwise, you should opt for a higher openness factor. You should make sure that the shades are well-fitted to your room.
Blackout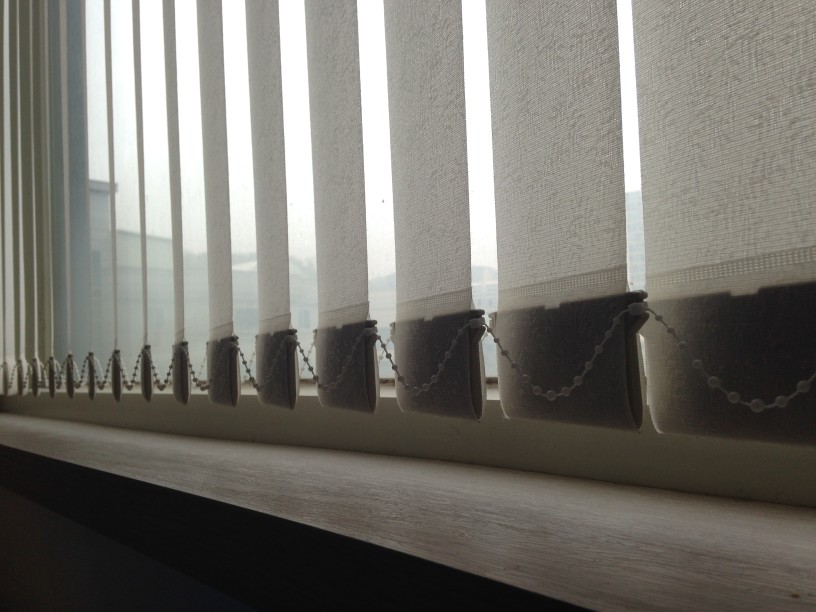 Blackout on solar shades are great for blocking 100% of the sun's UV rays. This protects furniture from heat damage and prevents excessive heat. They also provide privacy when they are lowered. This type of window treatment is attached to the window frame. To learn more about installing blackout on solar shades, read on. You need to choose the right shade for your windows, as 80% of the sun's UV radiations can penetrate light clouds.
Blackout shades block light and prevent view-through. These shades offer privacy and security. Whether you're looking for privacy in your home, or you're enhancing the viewing experience of your media room, blackout shades can solve your problem. If you mount these shades outside the window opening, they will overlap the edges of the opening. Because of the overlapping edges, a tiny bit of light will be visible around the edges of the shade.
3-openness
When selecting solar shades, consider the percentage of openness. A lower percentage of openness means less UV insulation. However, it allows for more light to enter the shade. In addition to being energy efficient, a higher openness will provide a better view. Solar shades with a high openness percentage can be a great choice for rooms that are often bright. The amount of light that is allowed to enter depends on your home's climate and desired openness level.
Openness, also known as opacity, refers to the percentage of light that can enter the shade. It also determines the degree of privacy and visibility. Solar shades come in two general openness levels, with varying percentages. High openness allows more light to pass through, while low openness prevents visibility. Low openness will keep you cooler in summer, while high openness allows maximum natural light and privacy.
Solar shades are easy to install and maintain. They are operated by a metallic or aluminum roller. These shades can be operated by a roller. These shades can be placed inside or outside of windows and can also be left open at night. Moreover, their minimal design and ease of use make them a great option for any home. Listed below are some of their benefits:
5-openness
When determining which solar shade to purchase, you should know about the openness factor. The openness factor is a measure of how light can pass through the fabric's weave. It determines how much light can filter through. The lower the openness factor, the less light will pass through. The higher your openness factor, the less light will pass through and thus affect your view. The higher your solar shade's openness factor, the more light it blocks and the more privacy you will enjoy.
To maximize your privacy, you should look for a solar shade with a higher openness percentage. These shades won't give you total privacy but they will allow you to enjoy a better view outside. Even though they offer protection from the sun, they also allow a moderate amount of light to pass through. A solar shade with a high percentage of openness will allow for minimal obstruction and preserve the view.
7-openness
There are many types of solar shades. They can vary in size, design, color and style. Some are also designed as outdoor blinds, but the primary difference between the types is the openness percentage. The higher the openness percentage, the less light gets through. Low openness shades can still block more sunlight, but provide more privacy. Before you choose a solar shade for the home, consider the openness percentage.
Openness is a measurement of the amount of light that is allowed to filter through a solar shade. The higher the openness percentage, the less light the shade will allow in, and the better. A 7-openness solar shade, for example, will block 93 percent of UV rays but will let in only 7% of light. Openness factors can range from one to fourteen per cent. Openness factors are typically indicated by a percentage, so a shade that is seven percent open will block 92 percent of UV rays but will give you a little bit of privacy at night.
10-openness
If you want to keep out the sun without sacrificing the view out of your windows, you can opt for premium solar shades that have a high openness factor. Solar shades with high-openness do not block all light but block glare. As a result, they will prevent the view from being obstructed and will also reduce your energy bill. Listed below are a few advantages of high-openness solar shades.
Solar shades fabric has different openness percentages. They can range from 1% to 14%. The higher the percentage, it allows more UV rays to penetrate the fabric. Solar shades will offer privacy during the day but not at night. You can order free samples if you are unsure about how much privacy you need. Solar shades are not recommended for homes where neighbors might be interested.
Solar shades with 10% of openness will reduce the sun's glare and allow more natural light into your home. However, the openness of these shades will vary depending on the tightness of their weaves. A solar shade with a lower openness percentage will block more sunlight than one with a tight weave. Ideally, you should choose solar shades with a 10% openness for the best view and protection from UV rays.
14-openness
Premium solar shades with 14-openness offer a higher level of openness than standard. Higher openness levels allow you to see more sunlight but keep your view largely private. To ensure privacy, you may want to cover solar shades with curtains. There are many options to choose from, but don't be discouraged. Here are some of them. Learn more about them to make the right decision for your home.
Openness: The percentage of openness is the key to ensuring that the shade will block out most sunlight. The lower the openness number, the better because it means less UV light will penetrate the shade. On the other hand, the higher the openness value, the more light will be blocked and visibility will be improved. Designer Screen Shades have 0%, 10 percent, and 14% openness levels to choose from.