It's not just curb appeal; you need to consider several other factors to choose window treatment for kitchen window 2023. For example, your kitchen is a place where you might need light control, insulation, privacy, durability, convenience, and safety. So, your kitchen window covering should have multiple functionalities.
Here's a comprehensive guide about how to choose window treatment for kitchen window 2023.
Things to Consider When Choosing Window Treatment for Kitchen 2023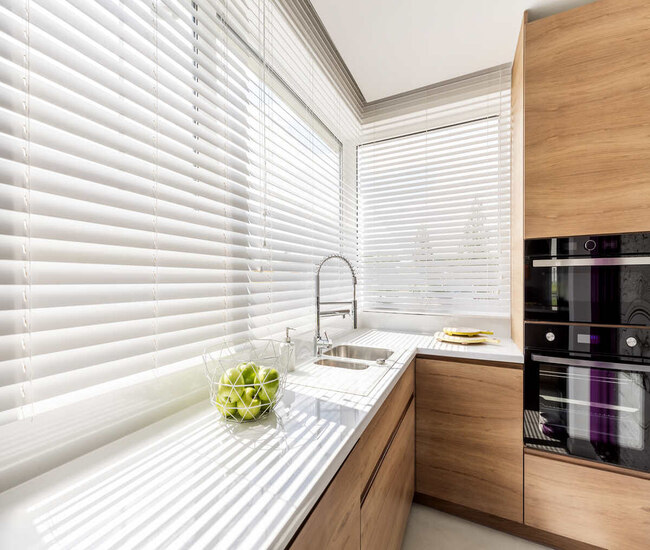 When choosing a window treatment for a kitchen window, following are some important factors to consider.
Moisture Resistance: There is a high level of humidity in a kitchen. So, the window blinds, shades, curtains, or drapes should be moisture resistant. Humidity resistant window treatments for kitchen include vinyl blinds, PVC or faux wood blinds, vinyl roller shades, and polyester curtains. How to Choose the Right Window Treatment for Your Home: Wood Blinds vs Faux Wood Blinds
Functionality: Think about how you will use the kitchen window treatment and how much light control, light filtration, privacy, and insulation you need.
Style: Choose a style that complements the overall design and interior décor of the kitchen and enhances the aesthetic appeal.
Material: Consider materials for your kitchen window covering that are durable, easy to clean, and able to withstand heat from the stove and high humidity levels.
Privacy: If your kitchen window faces a street or a neighbor's window, you should consider a window treatment that provides adjustable privacy.
Affordability: Affordability is one of the most important factors to consider when a window treatment for kitchen window 2023. At Affordableblinds.com online shop, you can buy a low-price kitchen window treatments along with huge discounts and free shipping.
Lifetime Warranty: Your kitchen window treatment should come with lifetime warranty. Fortunately, you get a free lifetime warranty at affordableblinds.com.
Custom Options: With custom options, you can choose a suitable color, size, material, styles, and lift options for your kitchen window treatment 2023.
Easy Measurement: Convenient and accurate measurement of kitchen windows will ensure a perfect fit. So, your window treatment for kitchen windows should be easy to measure for.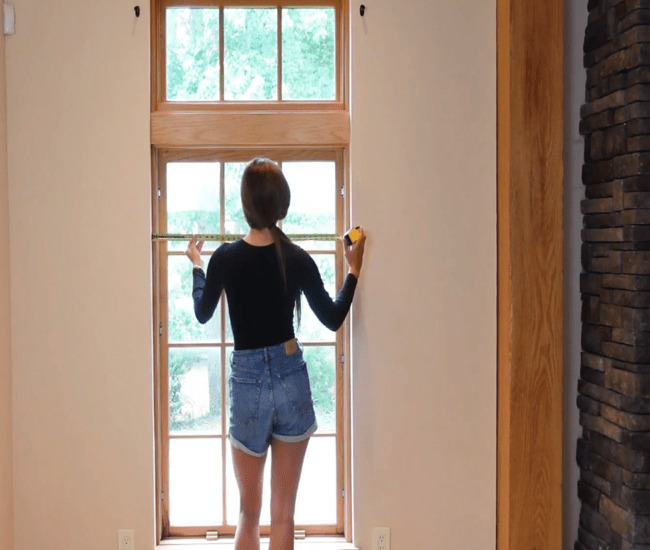 DIY Installation: Easy DIY (do-it-yourself) installation is an important factor to consider while buying a window treatment for your kitchen windows.
Convenient Operation:
A window covering for your kitchen should be easy to operate, i.e., raise, lower, or adjust the slats. So, you can go for top-down, bottom-up, cordless, motorized, and smart lift options.
Popular kitchen window treatment options include Roman shades, roller shades, mini blinds, vertical blinds, and café curtains.
Moisture and Heat Resistant Window Treatments for Kitchen
Moisture and heat resistant window treatments for kitchen windows are designed to withstand exposure to humidity and high temperatures without suffering damage and losing their functionalities. Some common heat and waterproof window coverings include:
Vinyl Blinds: Vinyl blinds are waterproof and can withstand exposure to moisture and heat in your kitchen.
Vinyl Shutters: Like vinyl blinds, vinyl shutters for a kitchen window can resist damage due to heat and moisture.
Aluminum Blinds: Aluminum blinds are also moisture-resistant and have excellent heat resistance. So, they are a suitable option for covering a window in your kitchen.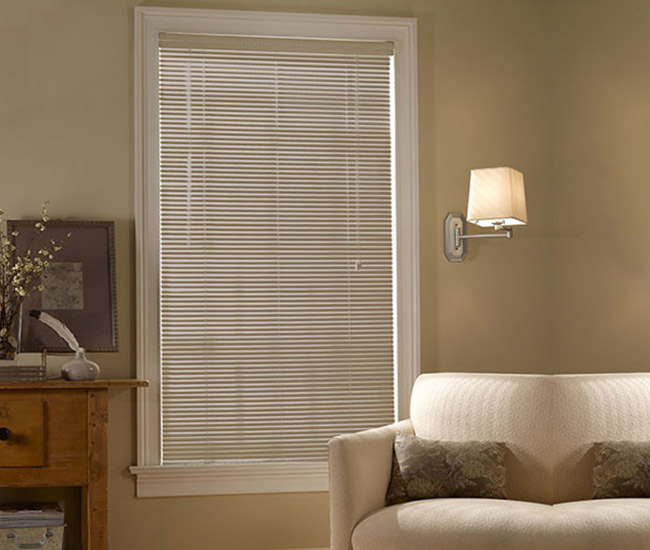 Synthetic Roman Shades: Roman shades that are made from synthetic materials are water-resistant and can withstand high temperatures near your cooking range.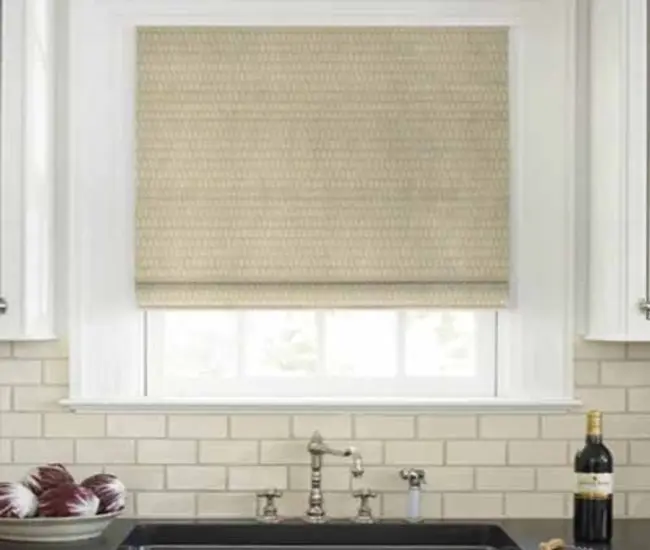 PVC Roller Shades: Roller shades made from PVC or polyester are also a suitable window treatment in hot and humid environments.
Weather-Resistant Curtains and Draperies: Curtains or draperies made from weather-resistant fabrics, like Outdura and Sunbrella, can withstand exposure to moisture and heat in your kitchen. So, you can consider them as a viable solution for the treatment of your kitchen windows.
It's important to consider the specific conditions of your environment and choose a window treatment that can effectively handle them.
Other Window Treatment Choices for Kitchen Window 2023
Awnings and Corbels
Among other window treatments for kitchen windows 2023, you can consider awnings, which are better than your traditional curtain window treatments for the kitchen. Not only are awnings dramatic but they also make a bold statement.
Consider stenciling reclaimed wood with a personal message. Or, consider decorative corbels, which aren't fixed to the window but add visual interest and character. Either way, awnings and corbels both block out light and add visual interest to the space.
Roller shades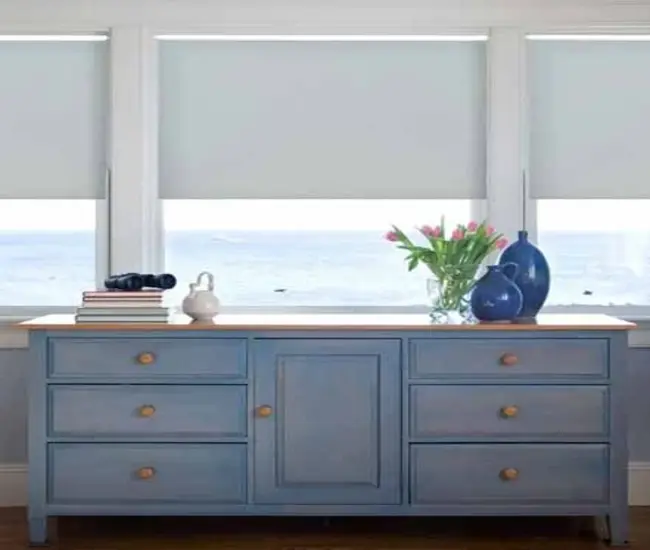 In addition to preventing sunlight, roller shades can also provide privacy and control light. Available in varying shades, styles, and textures, these kitchen window coverings are also available in corded or cordless versions. You can also select a fabric or print to complement your home's interior design.
Regardless of the type of kitchen window coverings you choose, you can rest assured that your new window treatments will add style and charm to your room.
Sheer and Opaque Panels
Choose between sheer or opaque panels for the back panels of your kitchen window blinds 2023. A sheer front shade can allow you to see out the window while a darker back panel keeps prickly eyes out.
Room-darkening Back Panel
A great option for rooms with limited natural light is a window covering that blocks the majority of light, which gives your home a spacious, airy look. A room-darkening back panel is also available for maximum privacy and light control.
Linen Curtains – a Classic Choice
You've probably heard of linen curtains for kitchen windows. They have a timeless, classic look that won't go out of style. And because they're so long-lasting, they make a great investment. Unlike heavy, fancy curtains, they don't retain cooking smells or get damaged in steamy conditions. A great choice for kitchen window blinds 2023 is linen-coated blinds. They come in a wide variety of patterned fabrics and can be coordinated with matching skylight blinds.
Electronically Operated Window Treatments for Kitchen Window 2023
The convenience of electronically operated kitchen window blinds or shades 2023 is hard to beat. Most are simple to install and can be controlled using a remote control or a smart hub. But if you'd like more advanced controls, you can go for smarter shades or blinds for kitchen windows.
Smart shades and blinds for kitchen windows use Bluetooth to control the blinds and even respond to voice commands. You don't even need a smart hub to control them; just install the shade or blind and pair it with the remote to use voice commands.
The latest innovations in smart shades and blinds for kitchen windows 2023 make them convenient to operate. You can control them using a smartphone app, voice commands, or a smart speaker, like the Amazon Alexa or Google Home. And thanks to the availability of internet-enabled devices, you can even set automated scenes and schedules and even use a smart speaker or voice assistant like Siri. You can even integrate your kitchen window treatments with home automation software, such as Apple HomeKit, Samsung SmartThings, and Google Home.
While motorized blinds are easier to install, they are still a bit more complex than manual ones. For example, a blind with an AC motor may require a separate circuit in the electrical panel. And if you're concerned about the safety of your family or the wiring, you can opt for a smart blind, which is a plug-in option that requires no wires or outlets. It can be installed yourself by a competent handyman and can be concealed in the kitchen.
Decorative Corbels – Add Visual Interest to Your Kitchen Windows
Decorative corbels for kitchen windows are a great way to enhance the visual appeal of your kitchen window blinds. Corbels are brackets found at the intersection of walls and ceilings that carry supplemental weight. While they can be found in the kitchens of many homes, they are usually crafted to be beautiful. You will find many large, hand-carved corbels. You can also find corbels in flea markets and salvage yards. While you can find many pristine and beautiful corbels in the market, some homeowners choose to leave them chippy and imperfect.
Decorative corbels add character and visual interest to your kitchen window blinds. Choose corbels in varying finishes, from smooth white to wood grain. You can also stencil a message on them. You can find lots of different styles of brackets. You can choose the one that best suits your decor. You can also customize your kitchen window blinds by choosing different colors for your window treatments.
The width of decorative corbels should match the width of the doorway. Corbels that brace shelves should be at least two inches wide and two inches deep. Remember that if you plan to use a corbel for support, it should be at least half the width of the doorway, with 1 inch on either side. Moreover, corbels that have carvings will face outwards and serve as the first thing people will see if they enter the doorway.
Block out UV Light with Faux Wood Blinds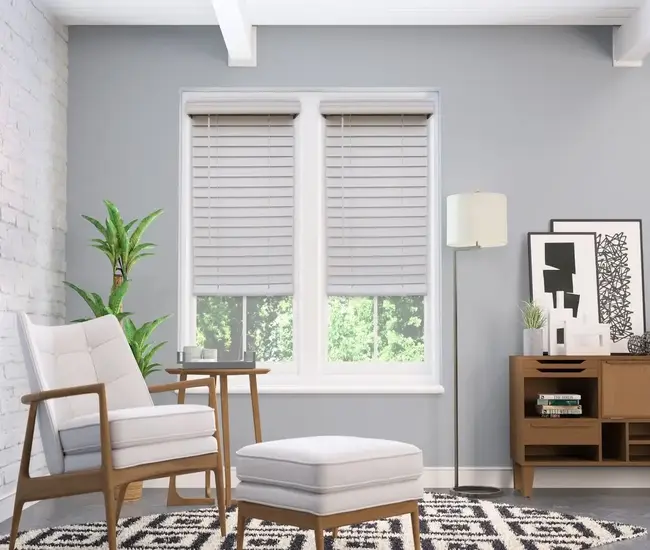 Whether you want to make a statement or just need privacy, faux wood window treatments have a place in the kitchen. They are highly functional and provide both light and privacy while keeping the heat and UV rays out. They can also be cleaned with soap and water, making them an inexpensive alternative to real wood window coverings. But before choosing a new window treatment, you should take the time to learn about the features of each one.
First of all, faux wood blinds are highly durable and easy to maintain. You can dust them easily with a feather duster or a microfiber cloth. They are also easy to clean with a vacuum attachment. You can even use a soft cloth dipped in soapy water to clean them. It is important to remember that faux wood blinds to block out UV light, which is a very common issue in kitchens.
Another benefit of faux wood blinds for kitchen windows 2023 is that they resist warping. If you keep them properly maintained, they will likely outlast any wooden window blinds you might have. Lastly, faux wood window blinds are more resistant to moisture. You can also choose them if you live in a humid climate or have a high level of humidity in your home. But keep in mind that real wood blinds won't hold up well in these environments.
Decorative Grilles to Create a Zebra-like Look
These decorative grilles for kitchen windows are available in various styles and colors. These window coverings can cover any shape or size of the opening. The grilles can be installed as artwork, or they can be stand-alone and feature a wood frame. There are four different levels of opacity for these grilles. They can reduce heat by up to 99 percent. These grilles also feature screen shades.
Decorative Cornices for Kitchen Windows 2023
Decorative cornices for kitchen windows can be a beautiful way to enhance your window coverings while creating additional space in your room. A wooden base covered with soft batting is attached to the wall above the window to create an elegant, layered effect. Decorative cornices are often paired with other soft treatments, such as drapery panels and shades. The added visual interest of a cornice can enhance the look of any room and add visual interest to the blinds.
Decorative cornices can conceal unsightly hardware and provide a visual focal point for the room. The architectural elements found on a cornice will be emphasized when it is shaped like a flower. For example, a 'flower' shaped cornice could be placed above a kitchen window blind to bring architectural details from other rooms into the room. Using cornices also makes it possible to hide unsightly hardware and hide the blinds.
Decorative cornices are not the same as valances. Valances are stationary window coverings for kitchen windows made from a soft fabric. Unlike cornices, valances are not fixed but can be moved. Wooden pelmets are often stained to match the kitchen window's interior, and can even be carved with intricate patterns. The pelmets can also be used as shelves.
Inside and Outside Mount Window Treatments for Kitchen
Window treatments for kitchen are available with both inside and outside mounting options. Inside mounted shades or blinds give a sleek and sophisticated look. Shades or blinds with outside mount option will eliminate light gaps and provide perfect light control.
However, you may leave about four to six inches of space between the shade and the window frame. Even with this option, the shade will still block light and may provide a soft halo in the window when opened. For additional privacy and light control, you can also choose a blind that is a combination of both.
Which is a Better Window Treatment for Kitchen Windows: Blinds or Curtains?
While blinds and curtains both provide privacy, they also absorb a lot of heat and light. Blinds block around 45 percent of incoming sunlight, while curtains block out only 33 percent. But while blinds can keep the heat out, curtains can give a room a breath of fresh air. They can also visually lengthen a room by stretching them upward. And linen is naturally anti-allergenic.