Looking to buy new solar shades to filter sunlight, block heat and UV rays, reduce glare, and prevent sun damage and fading in your home? Also known as solar roller shades or sunscreens, these daylight blocking blinds are one of the high utility yet affordable window coverings, ranging in price from as little as $54 to $250, with an average cost of $153. Labor charges for measurement and installation costs are in addition to it.
The typical price range of solar mesh blinds is based on their size, quality of fabric material, openness factor (1% to 14%), and manual or automatic control. A cordless or motorized control is a kid-safe, as it fully complies with the CPSC's New Federal Safety Standards for Custom Window Coverings.
There are cost-saving options like free shipping, free samples, and sale price discounts.
Read on to learn how much you'll actually need to spend on your sun shades from customizing and buying a product to installing it in your interior or exterior living space.
What are Solar Shades?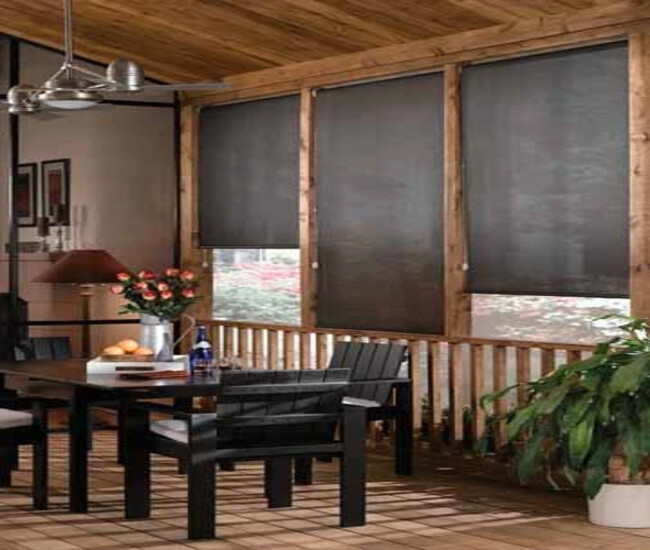 Solar shades are budget-friendly solar mesh blinds that offer a simple, yet sophisticated way to block the harsh sun and provide privacy and insulation without blocking your view to the outside.
Choose fade-resistant performance fabrics with rich texture to add beauty, warmth, and softness to your living space.
These shades come with different loose or tight fabric weave styles that determine the openness percentage or opacity level (99% to 86%). Different openness percentages include 1%, 3%, 5%, 10%, and 14%.
They can be installed in both indoor and outdoor (exterior) living spaces, such as kitchen, dining area, entertainment or media room, office, patio, and porch.
Typical Price Range of Solar Blinds
Minimum Price:

$54 (for windows measuring 15 x 24" in width and height)

Maximum Price:

$250 (for windows measuring 115 x 108" in width and height)

Average:

$152
Factors in Calculating Solar Shades' Cost
1. Openness Factor
Opacity level does affect the cost of modern 'solars' for patio doors and other interior or exterior spaces, with tighter weaves (lower transparencies) being more expensive than looser weaves. Based on the openness factors, the small-sized blinds range in price from $54 to $62.
2. High or Low Performance Fabric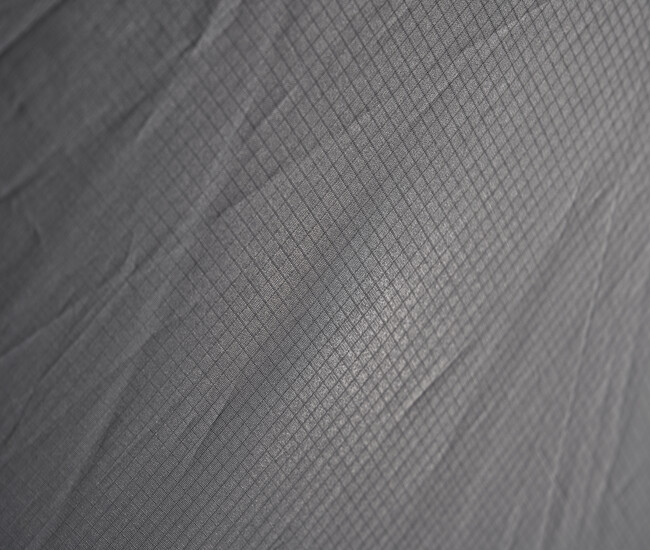 High performance solar fabric materials are costlier than their low performance counterparts. But a premium, durable solar mesh fabric is a better option, as it will keep looking new and working better for longer, usually over two decades.
3. Size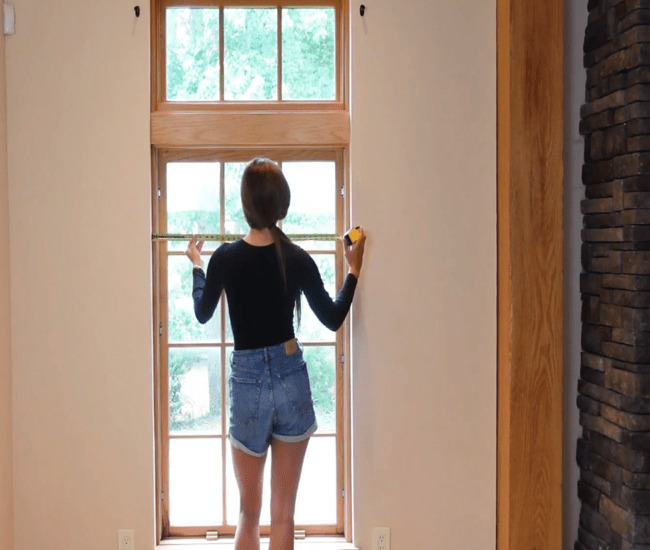 Size is one of the biggest factors affecting the cost of UV light filtering solar shades. The value of an Elite Solar Shade 5% Openness increases from $58 to $500, as you increase the size from 15 x 24" to 115 x 108".
4. Motorization
Can you afford $150 to $200 to enjoy opening, closing, and adjusting your sun blinds with a remote, your voice, or an app? Motorization will also allow you to program the raising and lower of your blinds in response to light and temperature.
5. Number of Products
How many sun blinds do you want to buy? As you order more sets, the price will go on multiplying. For example, you can get two large (72 x 108") 1% openness solars at $280 (2 x 140).
6. Measurement Costs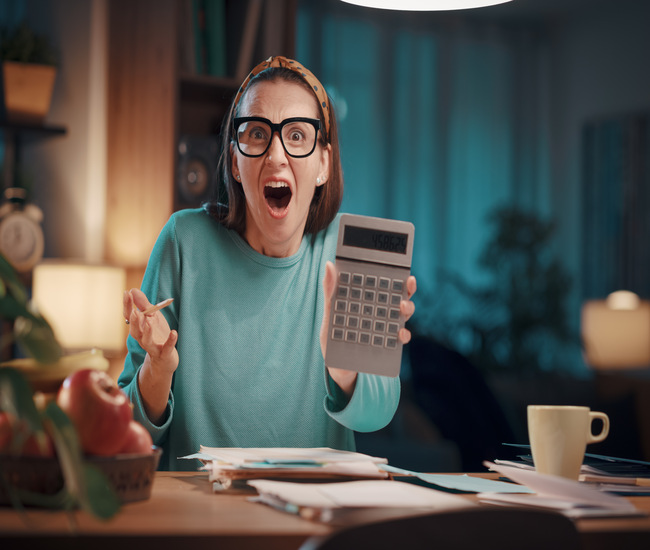 Labor charges for measurement run between $30 to $100 per hour. You can save that amount if you are a DIYer. Just learn the how to measure guide to get started. However, be careful when recording width, height, and depth for inside and outside mounts.
7. Installation Charges
For better functionality and perfect fit, you'll need a perfect, professional-like fit, which will incur an extra $40 to $50 per window. It means if you have 4 windows in your home, you'll need to pay $200. A cheaper option is to go with a DIY step-by-step installation.
8. Product Brand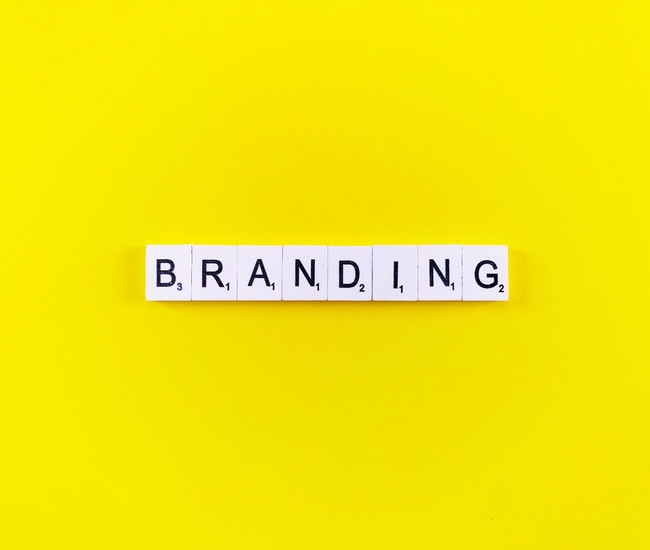 Brand reputation significantly affects the price of your new sun-blocking window coverings. Fortunately, there are brands like "Affordable Blinds" which offer huge discounts (up to 70%!) on their high-end window covers. Other budget-saving options include free samples, free shipping, a free lifetime warranty, and 110% best price guarantee.
Additional Cost Considerations
Personal Touch:

Custom 'solars' are costlier than the ready-made ones, adding about $30 to $100 to their sale price. If your budget allows, go ahead with personalizing your window treatments for

color

(white, ivory, silver, ecru, chocolate, charcoal), size (15 to 115"), roll style (standard, reverse), and

style

(modern, classic).
Privacy Liners:

Solar mesh blinds do not provide complete privacy and

insulation

. You will need to add a liner to increase their view-blockage and thermal regulation, which will add an extra $70 to $150 to the total cost of your solar rollers.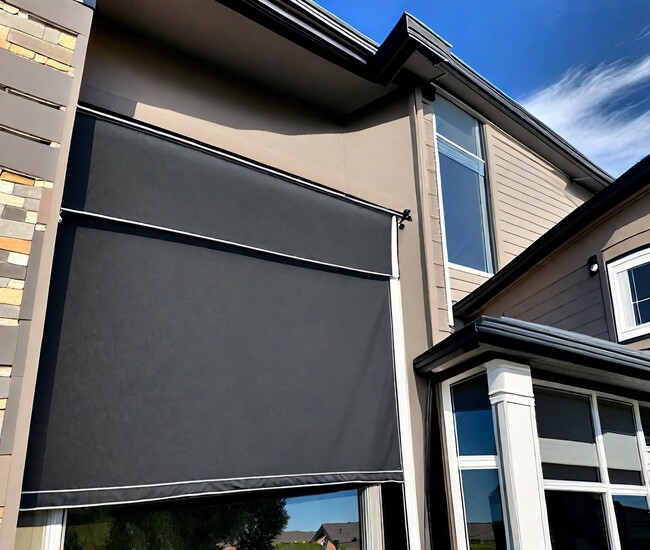 Moisture-Resistance:

Want to install your sun blinds in high humidity areas like a swimming pool or kitchen, choose PVC or vinyl coated sunscreen fabrics with an increase of about $20 to $50 in their price. On the other hand, an uncoated fabric will cost $2 to $3 per square foot.
Costlier Alternatives to Solar Shades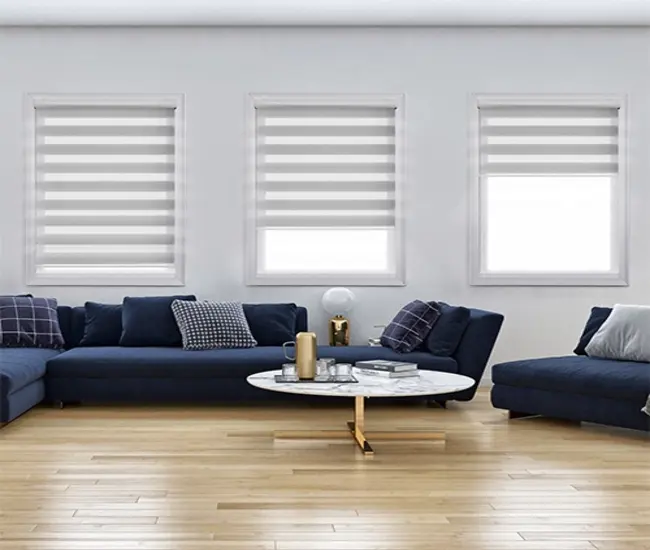 Sheer shades are a costlier alternative to sun shades, which provide a brighter, diffused light in your room along with some privacy.
Are solar shades worth the money?
Yes, solar shades are definitely worth the money! Not only do these cost-effective, child-safe window coverings protect your furniture, floors, and furnishings from fading, but also keep your home warmer during the winter and cooler during the summer.
What are the disadvantages of solar shades?
Let sunlight in:

Even if you choose expensive solar shades with tight weave and high light protection, they let some sunlight in through spaces.

See Through at Night:

Unless you layer them with another curtain, solar shades let passers-by see into your space at night when lights are on. They only provide daytime privacy.

Prevent Airflow:

Solar roll-up window coverings inhibit ventilation of your room.

Darken Your Outdoor Space:

Sun blinds with lower openness level will

darken

your indoor or outdoor living space.

Less Attractive:

When seen from outside, they are less attractive than

Roman shades

,

pleated shades

,

mini blinds

, and

woven shades

.
How long do solar shades last?
Low-priced solar blinds are durable window coverings, lasting 20 to 25 years. To increase their lifespan, add vinyl- or PVC-coated fabrics to recyclable and biodegradable sunscreens. It will make them less prone to abrasions, fading, sun damage, and wear and tear due to harsh weather.
Can you see through solar shades at night?
Solar shades with all openness percentages are see-through at night when lights are on in your room, unless you pair them with a fabric curtain, which will add extra $100 to $200 to their cost. However, tighter weaves are more opaque.
Need More Help?
Need expert advice on cost-effective solar shades and their measurement and installation costs, contact our professionals using 24/7 live chat or give us a ring at (800) 863-6109.