Inside Or Outside Mount – What Should You Choose?
If you're in the market for new top-down bottom up window coverings, you've come to the right place! We'd love to get all of your questions answered so that you are confident that your final purchase is the perfect fit whether you're finishing up one room or your entire home, office, or otherwise. Aside from the obvious things like color and style, one of the major features of any window treatment some people don't realize can have a huge impact on overall look is an inside or outside mount cellular shades design. This article will help you get a better understanding of each, and decide which one will be best for your design needs. It's pretty straight forward, and we hope it makes choosing the perfect fit for your window a breeze.
First lets talk the basics of each.
Inside mount just means that the brackets/hardware for your window treatment(s) will be on the INSIDE of the window frame.
Outside mount means that the brackets/hardware for your window treatment(s) will be on the, you guess it, OUTSIDE of the window frame.
Here's a simple breakdown of some reasons why you might want each respective mounting style: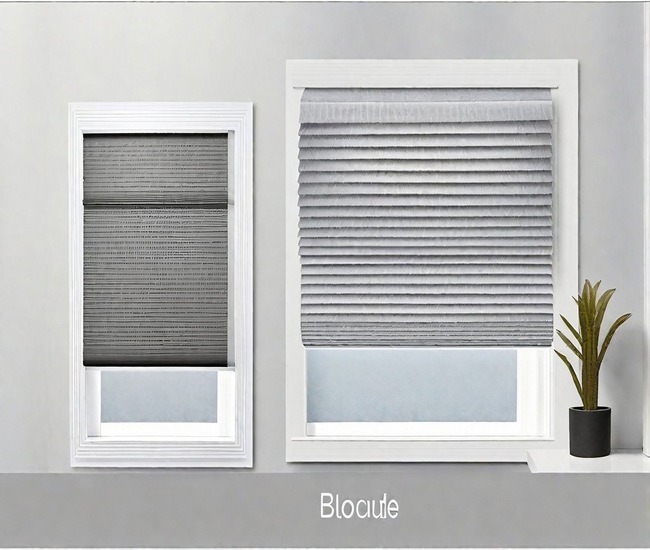 INSIDE MOUNT
OUTSIDE MOUNT
Sleek and clean look, easy to install on windows with no obstructions which would effect use
Great for coverage and light filtering
Gives you an install where the mounts are pretty much invisible/unseen and therefore all you see is the shade itself
Allows for great coverage when frame is too shallow or has obstructions which don't allow for inside mount
Makes it easy to get a uniform look with different sized windows
Lets you measure as far outside of the window frame if you want to achieve a larger window look.
As you can see, both options are great no matter what look you're trying to achieve, and it really all comes down to design preference when you choose the perfect mount style for your window(s). No matter what you choose, here at AffordableBlinds.com, you'll be able to follow our easy measuring instructions which you can find HERE, and get the best fit for any window of your office, home, or room. Our Sure Fit guarantee ensures that you're covered in the event that an error in measuring occurs. Our customer service department is also here to help you with any questions you might have no matter what stage in the ordering process you're in. Let us know how we can help! We look forward to helping you choose the best inside mount OR outside mount blinds or shades.