Exploring the Features And Benefits of Roller Shades
When it comes to versatile and multifunctional window treatments, roller shades are one of the most preferred choices among home and business owners.
These affordable and easy-to-install window coverings can be fully customized to fit the size and functionality of windows in your living room, kitchen, bedroom, etc.
Also, they go well with all types of interior decor. Another reason homeowners love to buy these window treatments is that they come with different cordless options that offer ultra-convenience and child-safety.
Here is a comprehensive guide about what roller shades are, their pros and cons, and consideration for choosing and installing them.
Roller shades are suitable for various environments and applications, including residential homes, commercial buildings, and offices.
They offer a practical and stylish solution for managing sunlight, reducing glare, providing insulation and blackout effect, and maintaining privacy. They also add an element of design to the windows.
Contents
Shades vs Blinds – Technical Difference

Design and Operation of Roller Shades

Different Styles of Roller Shades

Advantages of Roller Shades

Disadvantages

Choosing and Installing Roller Blinds

Conclusion
1. Shades vs Blinds – Technical Difference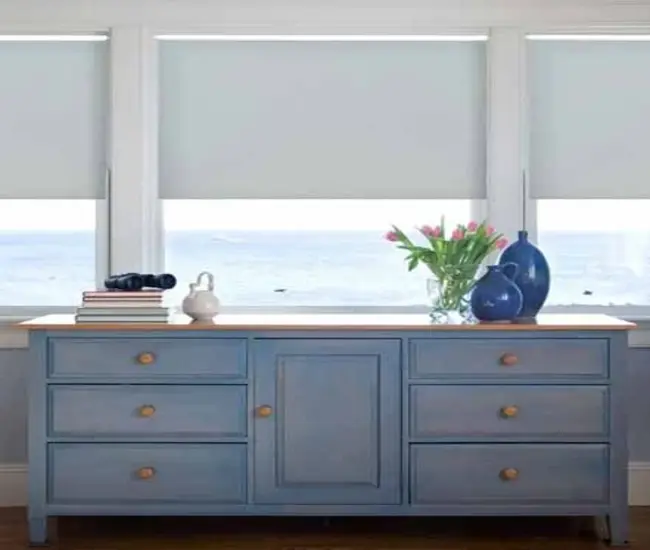 Roller shades and roller blinds are often used interchangeably to refer to a window covering that's made up of a single piece of fabric that can be rolled up or down to cover or uncover your window opening.
However, technically speaking, blinds are made up of horizontal or vertical slats that can be tilted to adjust the amount of light and privacy in your room.
On the other hand, shades are usually made of a single sheet of fabric material.
2. Design and Operation of Roller Shades
Roller window treatments are characterized by their simple yet efficient design. They usually consist of a roller mechanism positioned at the top of the window frame, around which the fabric sheet is wrapped.
This mechanism allows the user to raise (open), lower (close), or adjust the shade to the desired position.
The roller mechanism ensures smooth operation and enables easy and precise control over the shade's positioning.
It can be operated manually using a chain or a cord, or automatically through motorization for added convenience.
Some roller shades also feature spring-assisted mechanisms that provide a gentle and controlled retraction of the window blind.
When it comes to material choices, roller shades offer a wide range of options to suit different preferences and needs. Fabric materials used for roller shades can vary in opacity, from sheer and light-filtering to room-darkening or blackout options.
They also come in various sizes, colors, patterns, and textures, allowing homeowners and decorators to find the perfect fit for their window size and the interior design.
3. Different Styles of Roller Shades
There are different kinds of roller window coverings to choose from, including light-filtering blinds, blackout shades, solar blinds, and sheer shades.
Each type serves a specific purpose, catering to different light control, privacy, and other needs. Solar blinds are an excellent choice to provide UV protection.
4. Advantages of Roller Shades
Roller shades offer several advantages that make them a popular window treatment option among homeowners and businesses alike.
4.1: Energy Efficiency & Light Control: Roller blinds offer effective light control, allowing you to precisely adjust the amount of natural light entering your room.
By blocking excessive sunlight, they can help reduce glare on screens and prevent fading of your furniture or flooring.
Additionally, certain roller blind fabrics provide enhanced energy efficiency by reducing heat gain in the summer and heat loss in the winter.
4.2: Privacy & Aesthetics: Roller shades offer privacy when fully closed/lowered, ensuring that prying eyes are kept at bay. They provide a clean, sleek, and minimalist look that can seamlessly complement various interior styles, making them a versatile option for any room.
Roller shades can be fully customized to match the color scheme and decor of your space, enhancing its overall decorative appeal.
4.3: Easy Maintenance: Roller shades are quite easy to clean and maintain. Most fabrics can be wiped down with a soft cloth or vacuumed to remove dust, dirt, and debris.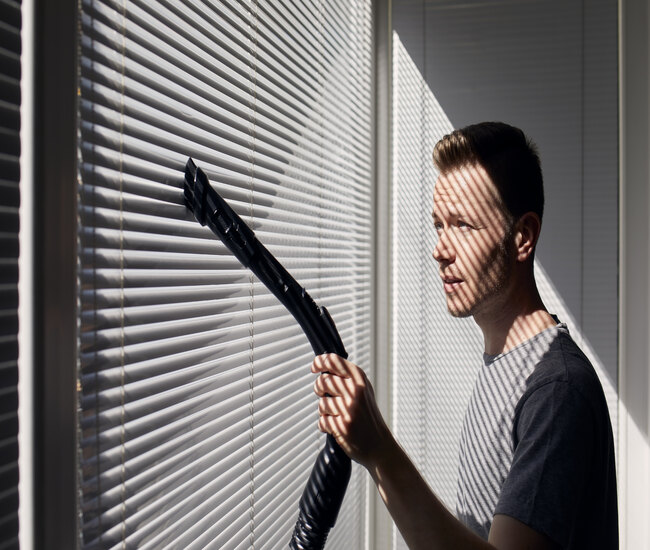 Stain-resistant and antimicrobial options are also available on the online market, providing added convenience and hygiene.
5. Disadvantages of Roller Blinds
Here are some disadvantages of roller shades:
Limits the view when fully lowered/closed.

Limited insulation properties, compared with

cellular blinds

.

Possibility of fabric wrinkling and fading over time, due to environmental effects.

Cost can vary depending on materials and additional features.
6. Choosing and Installing Roller Shades
When selecting roller shades, there are certain factors to consider to ensure the perfect fit for your windows and lifestyle.
6.1: Measurement & Installation: Accurate measurement of the window frame dimensions is crucial for ordering the right size of roller blinds.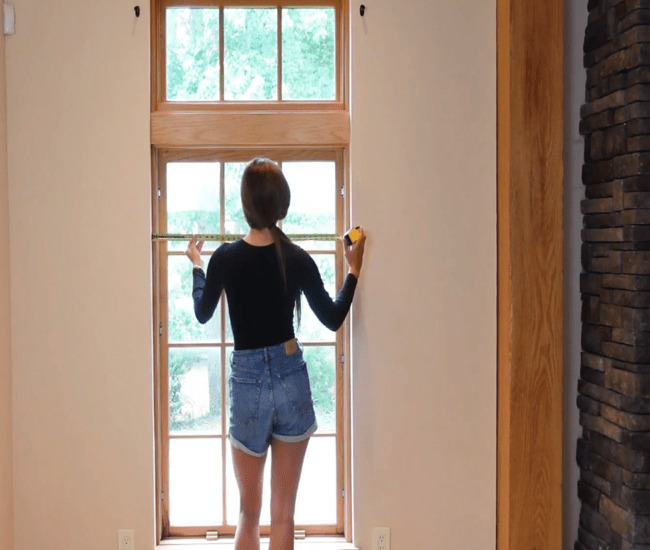 Typically, roller shades can be mounted inside the window frame or on the wall above it, depending on your personal preference and the type of window. Installation usually involves securing brackets and attaching the roller mechanism, and it can be done as a DIY project or by a professional.
6.2: Customization Options: Roller shades offer a range of customization options to meet your individual needs. These include selecting the fabric type, opacity level, design, and color or pattern that best suits your style and requirements.
Additional features like motorization, cordless operation, or dual shades for combining different materials in one window are also available.
Motorized or smart roller shades can be easily integrated into your smart home automation system.
6.3: Budget Considerations: Roller shades are available in a wide price range, depending on different factors, such as fabric quality, customization options, and motorization features.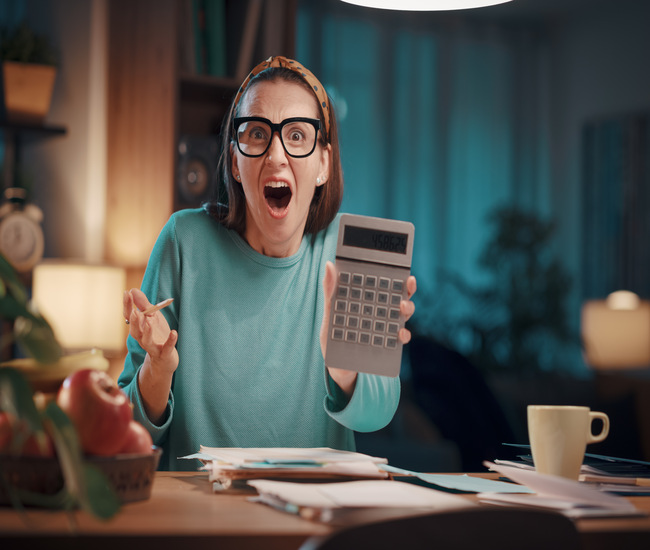 They usually range in price from $100 to $200, but at discounted rates, the price range gets decreased and narrowed, i.e., from $35 to $70! It's essential to determine your budget and prioritize the features that are most important to you.
7. Conclusion
In conclusion, roller shades are popular and versatile window treatments that offer both practical benefits and aesthetic appeal.
With their sleek design, light control potentials, and custom options, roller shades offer an excellent solution for enhancing privacy, managing natural light, and adding a touch of style to any room in your home or office.
By considering factors like measurement, installation, customization, and affordability, you can select the perfect roller shades to suit your specific needs and preferences.