Are you looking to add a touch of brightness, cheer, and grace to your home? Natural light is one of the best ways to bring life and energy into your living space. Therefore, many homeowners seek out window treatments that maximize natural light while still providing privacy, insulation, and aesthetic appeal. Fortunately, there are plenty of options when it comes to blinds! Here is a comprehensive guide on the 7 best window blinds for maximizing natural light in your home.
The apex-end window blinds can maximin sunshine in your room's interior without sacrificing other important functionalities of window treatment. Read on to discover how you can turn any room into an oasis of warmth and beauty with any of the 7 best window blinds.
Benefits of Maximizing Natural Light in Your Home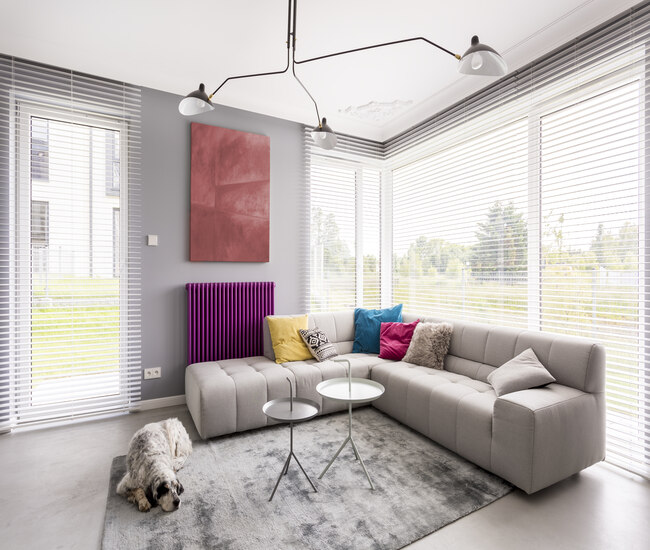 Maximizing natural light in the home brings a plethora of benefits. It can help reduce energy costs by decreasing your need for artificial lighting while providing an abundance of vitamin D and improving mental health. Natural light also has aesthetic advantages that can't be replicated with electric lighting; it creates an inviting atmosphere and makes a space look larger than it is.
Finding the perfect window coverings requires careful consideration – factors such as size, shape, material, cost, and color all come into play when selecting which type of blinds are best suited to your needs.
What are the 7 Best Window Blinds for Maximizing Natural Light in Your Home
When it comes to maximizing natural light in your home, making sure you have the right window blinds is key. There are a variety of options available and each offers different levels of privacy and sunlight control. Let's take a closer look at the 7 best window blinds for maximizing natural light in your home.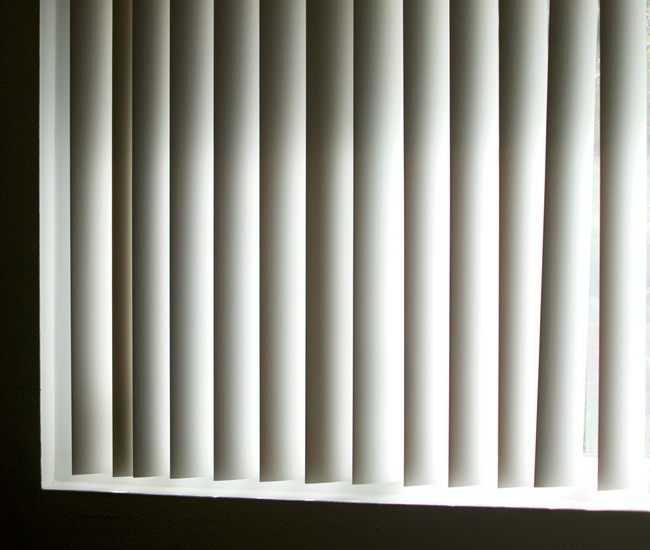 Venetian blinds are one of the oldest styles around but they're still popular today because they provide excellent versatility and adjustability when it comes to controlling how much light enters a room. Their horizontal slats can be raised, lowered, or adjusted up or down depending on whether you want more or less sunlight entering your room. They also come in a range of colors and materials. So, finding something to match any interior decor should be easy enough.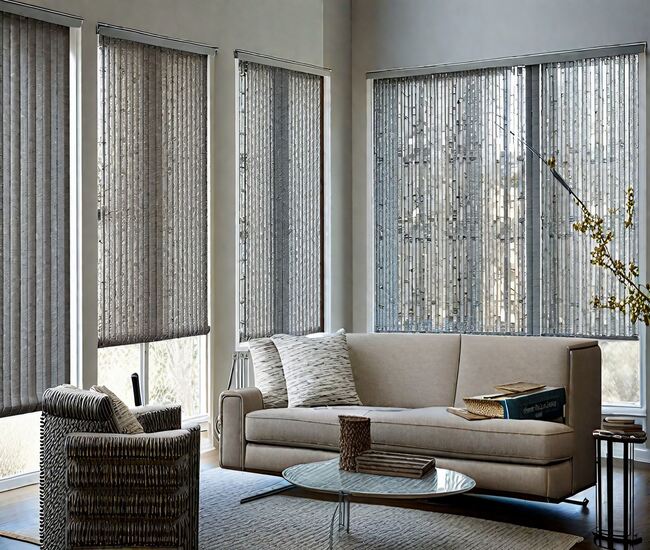 Vertical blinds are another great option if you need to add extra insulation while controlling how much light enters your home. They hang vertically from top to bottom and allow you to open, close, or adjust them for varying amounts of sun exposure as needed. Vertical blinds often come with fabric vanes which also help reduce glare and improve energy efficiency in rooms facing south or west during sunny days.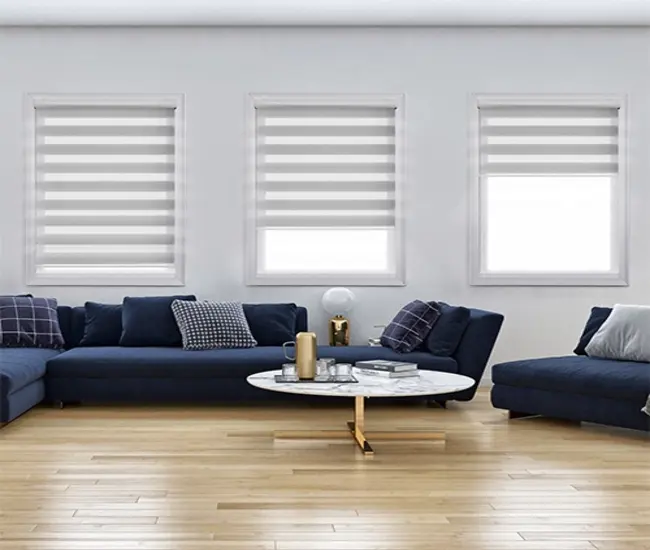 Sheer blinds are made of light, translucent materials that filter out natural light without blocking it entirely. They allow the sun's light to pass through, while also providing a soft, diffused glow.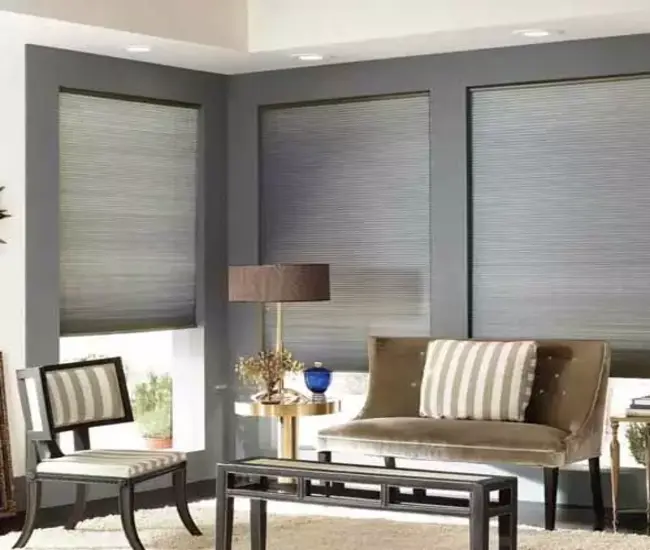 Cellular blinds for windows are made up of honeycomb-shaped cells that trap air and provide insulation. These window treatments come in various light-filtering options, so you can easily adjust the level of light you want.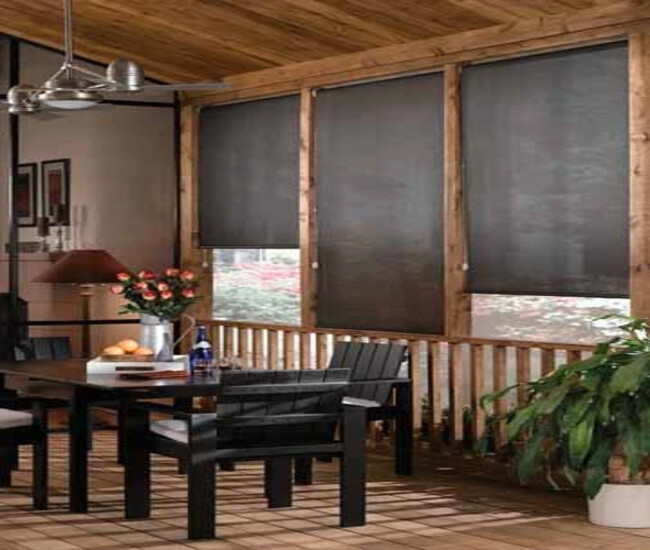 Solar blinds are one of the 7 best window blinds for maximizing natural light in your home. They are designed to reduce glare and heat while still allowing natural light to sail into your home. Solar blinds come in different levels of opacity, from transparent to opaque.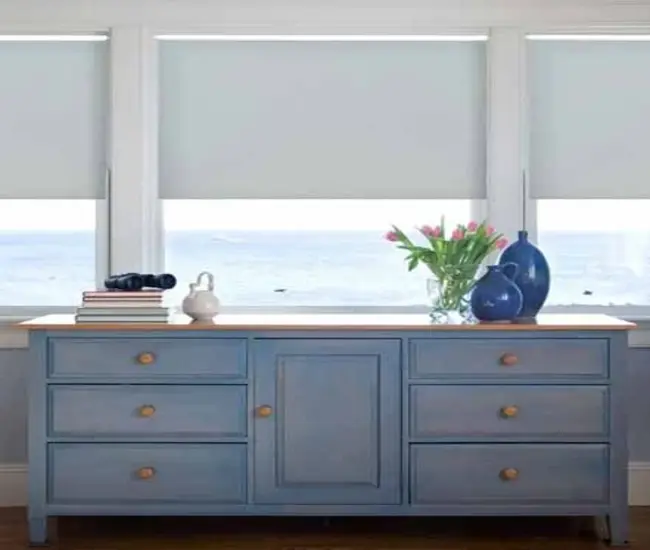 Roller blinds for windows are simple and versatile window treatments that come in a range of fabrics, colors, designs, sizes, and styles. So, they can be easily customized to provide different levels of light control.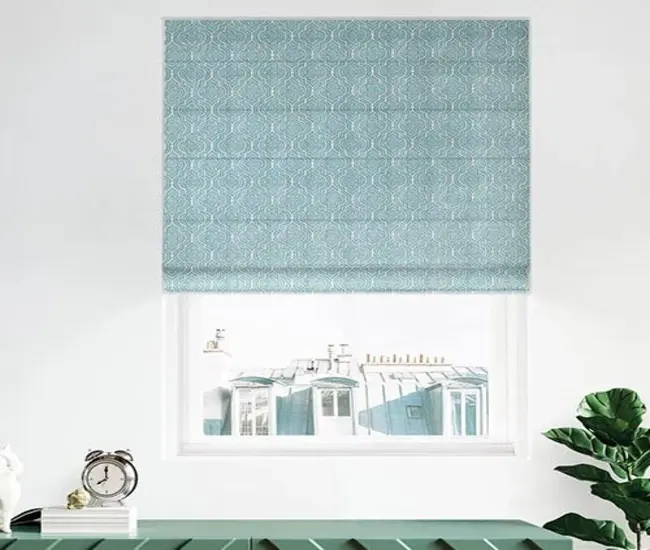 Roman blinds or shades are made of soft fabric material that folds neatly when raised. They provide adjustable light control, so you can maximize natural light in your home by opening or adjusting them.
These 7 types of window blinds offer their pros and cons when it comes to style, performance, and price factor. So, it's important to consider all these factors before selecting what will work best for your needs and budget.
Tips for Choosing the Perfect Window Blinds to Maximize Natural Light in Your Home
To find the best window blind for your house, consider carefully constructing combinations of color, shape, texture, and material.
Here are three tips for choosing the perfect window coverings:
Amount of Direct Sunlight: Take into account the amount of direct sunlight each window receives.
Exterior Obstacles: Consider any exterior obstacles like trees or buildings that might block incoming light.
Privacy Requirements: You may also like to consider whether you'd like more privacy during certain times of the day. For example, if you want complete privacy and light control, you should go for blackout shades.
Look at Length: Longer vertical blinds can make low ceilings seem higher and narrow windows wider.
Match Materials: For larger windows or sliding doors, opt for lighter fabrics that will let more light through.
Consider Control Type: Do you want manual control with cords or would motorized shades be better?
Preferred Style of Blinds: Depending on their placement, different types of cheap blinds offer unique benefits when it comes to maximizing natural light in your home. Venetian-style slats are perfect for larger windows since they allow adjusting the angle for just the right amount of illumination without sacrificing too much visibility from outside. Meanwhile, sheer honeycomb shades diffuse harsh rays while providing insulation against heat loss in cold weather months.
With these guidelines in mind, you'll have no problem finding stylish solutions that also maximize natural lighting throughout your home. By selecting thoughtful patterns and textures that blend with existing décor while letting ample sunshine into your space, spectacularly sunny rooms can become a reality.
Maintenance Tips For Window Blinds
Proper maintenance can not only make window blinds work their best but also add to their lifespan. Here are some DIY tips for keeping your window blinds in top condition.
Dusting: First, be sure to dust them regularly. Little blind slats can accumulate dirt and grime if you're not careful. So, make it part of your regular housekeeping routine.
Vacuuming: Vacuuming them with an upholstery attachment is also helpful in removing any stubborn debris.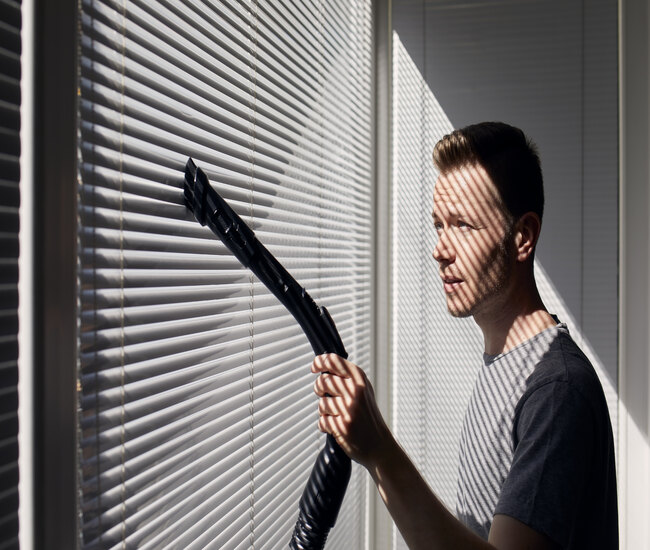 Checking Cords, or Cordless Lift Systems: Next, check the strings, cords, or cordless lift systems at least once every few months. Over time the lift cords can become frayed or tangled, making them more prone to breakage when adjusting the angle of your blinds. If necessary, replace these components with new ones from your local home improvement stores.
Applying Wood Polish or Furniture Oil: Finally, taking proper care of wooden blinds means giving them a thorough cleaning now and then with wood polish or furniture oil. This will help retain their luster while preventing scratches and warping due to humidity changes over time. With just a bit of effort on your end, you'll be able to enjoy those sun-filled days without worrying about any pesky maintenance issues!
Conclusion
Summing up, maximizing natural light in your home can be incredibly easy with any of the 7 best window blinds. When selecting the right option for your home, consider factors like material, size, and style to ensure both aesthetics and efficiency. Some popular choices include vertical blinds, Venetian blinds, roller blinds, and honeycomb blinds. All of these options offer excellent insulation while still allowing plenty of sunlight into your room. To keep them in optimal condition, make sure to clean your window blinds regularly so they last longer.