Roman shades are one of the oldest types of window treatments around. From form to function, they help to provide you with everything from light and airy spaces to dark and warm spaces. Plus, they just look great.
One of the hardest things to do when getting a set of Roman shades for your home, or any shades for that matter, is to find the best set that matches your decor. We're not all interior designers here, and that's okay.
Luckily, Roman shades are pretty versatile when it comes to design, so finding the right set to fit with the aesthetic of your home shouldn't be very difficult. Let's go through a bit about what types of custom roman shades you should choose for your home.
Choosing the Fabric and Linings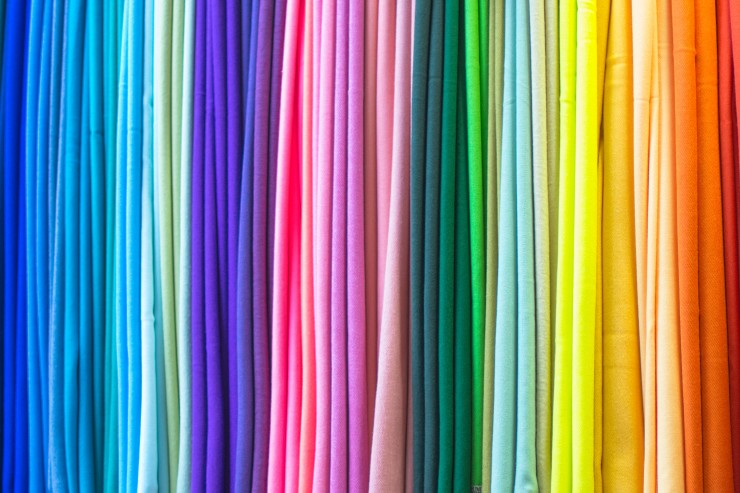 When it comes to window treatments in general, one of the most important things to note is that direct sunlight exposure will cause colors to fade over time. This means that you may have beautiful and vibrant blinds or shades from the inside, though patchy and faded shades from the outside. It is very important to make sure that you choose the best types of fabrics so that you can minimize the amount of dullness that occurs so your home can stay looking fresh from all sides.
Next comes looks. If you're going for something that is a bit more lightweight, we recommend going for faux silk and taffeta. Either that or you could opt for a medium-weight fabric like cotton. These fabrics help to give your shades a crisper and sharper look.
For those of you who want something a bit more lush with more weight, we recommend going for chenille, velvet, or pure wool. These have professional-looking pleats and wonderful folds. Plus, if you live in a colder environment, these kinds of fabrics act as insulation thanks to the fact that they are so thick.
When it comes to linings, it is important to note that they are what support the structure. Linings also help to hide the tape channels and dowels to keep your shades looking more consistent. Lining acts as a bit of an extra barrier between the fabric on the face and the sunlight, helping to cut back on fading. Blackout linings are some of the most popular lining options, as they help to cut down of fabric fading and increase insulation.
Getting Your Roman Shades
If you're ready to step up your window treatment game with a nice set of Roman shades, we're here to help. Here at Affordable Blinds, you can find hundreds of top-notch Roman shades, both pre-made and custom fit. No matter what kind of decor you have in your home, we'll be able to find you the best set of shades at the lowest price possible.
Make sure to contact us with any questions you might have about Roman shades and we look forward to making your home a more beautiful place!