Understanding Solar Shade Openness Factors: A Guide for Buyers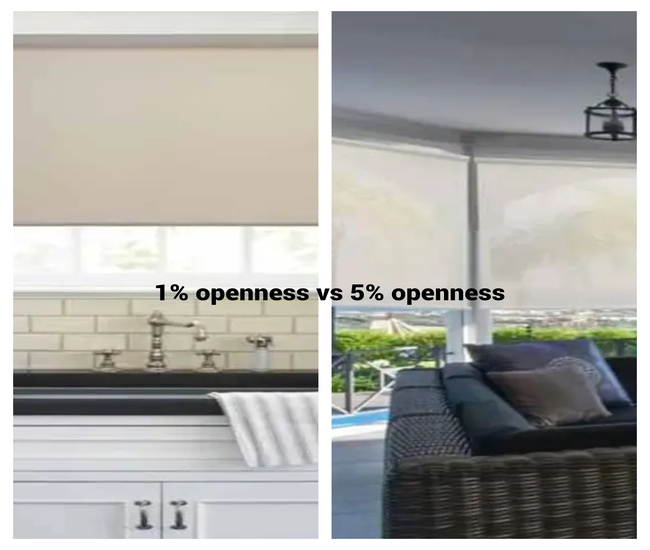 Solar shades 0, 1, 3, 5, 7, 10, or 14%? Choose a more tightly woven fabric (3% or 5%) for less visibility, more privacy, better energy efficiency and a higher degree of light control.
Go with a looser weaver (12 or 14%) for maximum visibility and significant glare reduction. 7% to 10% is the most popular openness range for the perfect balance of features and functionalities.
We really encourage you to get free samples of solar shades to see how they look and work in your specific space.
What are Solar Shades?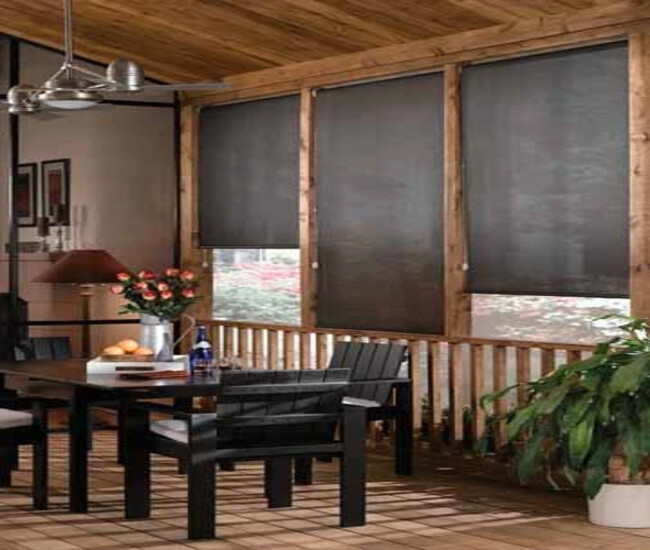 Solar blinds are affordable hardworking window treatments that filter the annoying light and give a more pleasurable outlook to your interior design style.
Cashing in on the energy efficiency of sun shades, you can significantly cut down on the cooling costs of your home.
What is the Openness Factor for Solar Shades?
Openness, also referred to as opacity level or openness percentage, is simply the measure of how tightly or closely yarns are woven, which directly reflects the sunlight trying to stream in through the fabric.
A lower openness value (1% to 3%) for these blinds means the fabric is more tightly woven to block view and light. Conversely, a higher openness value (10% to 14%) refers to a looser weave to allow more light and better see-through.
A custom solar shade with medium openness percentage (5% to 7%) is the best option to preserve view and prevent damage to your interior finishes and furnishing due to harsh UV rays.
Why Consider the Openness Factor When Buying Solar Shades?
Want to savor your view of your garden in full bloom over the morning coffee without the blinding sun in your eyes?
Don't want to cover up the stunning outlook of a mountain range but worried about your fading furniture due to harsh rays?
Want to reduce glare on the screens of your smart devices in your home office?
A single, direct answer to all these questions is: install solar shades with an appropriate openness factor. Solar blinds with the right opacity level offer an ultimate window treatment solution to preserve view, while keeping stifling sunlight and other irritating elements at bay.
Meaning of Various Openness Percentages for Solar Shades
0% Openness: 100% UV protection with total blackout effect
1% Openness: 99% protection against the harsh UV rays with room darkening effect
3% Openness: 97% UV control with dimly light environment in your sunroom
5% Openness: 95% UV rejection with evenly distributed, soft, filtered natural sunlight
7% Openness: 93% UV protection with good view of the outside and sufficient clarity to see through
10% Openness: 90% UV rejection with ample amounts of natural sunlight indoors, maximum visibility of the outside, and some degree of glare control
14% Openness: 86% UV blockage with best visibility to the outside and decent glare reduction
32% Openness: 68% UV control with compromise on privacy during the day and night – a sheer fabric-like performance
6 Things to Consider When Choosing the Right Openness % age for Solar Screen Fabric
UV protection of floors, furniture, paintings, and, above all, your skin
Light control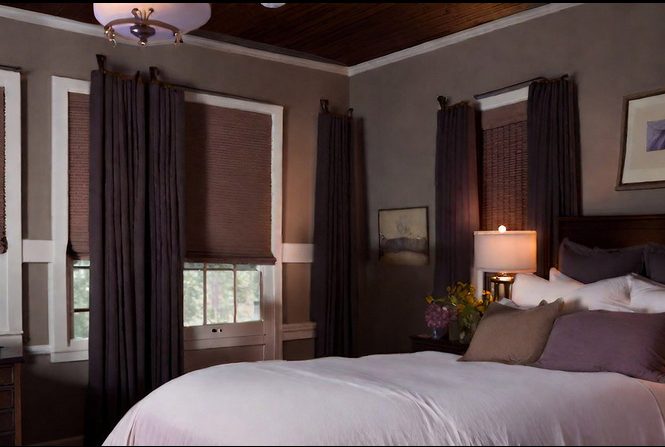 Preserving view to the outside
Visibility
Privacy (during the day and at night)
Energy savings
Other Factors to Consider
Here are some other factors to consider when choosing sun-blocking window covers:
Motorization: For luxurious operation (opening and closing), we recommended motorized blinds with a wireless remote. An automatic solar blind offers a cordless, child-safe control system for homes with young children.
Heat-Resistant Fabric: A heat-resistant fabric won't fade or suffer damage due to direct, prolonged exposure to the sunrays.
Inside/Outside Mount: Go with an outside mount for better UV rejection and glare prevention. Need a sleeker look? Install them inside your window recess.
Dust-Repellent Fabric: Select a premium-quality, dust-repellent fabric that will be easier to clean and require lower maintenance costs.
Window Size: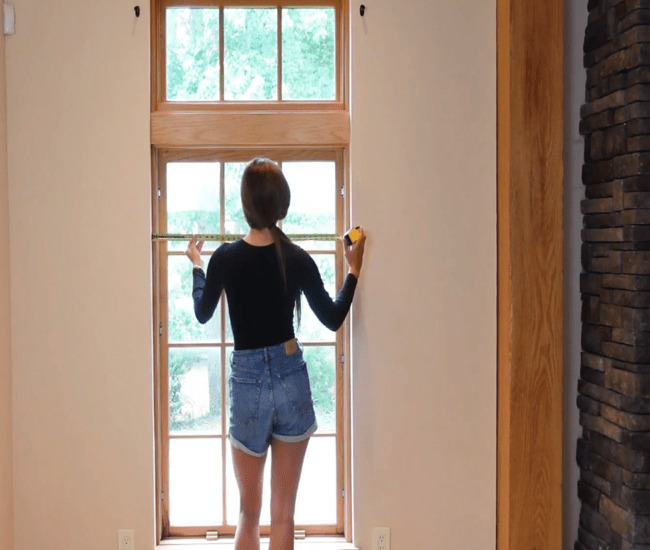 Accurately measure the width, height, and depth (for an inside mount) of your window before buying a solar blind with the right opacity percentage.
FAQs
What is the best openness for solar shades?
Solar shades with openness percentages between 7 and 10 are the best choices better view preservation, enough natural light, and sufficient UV control to prevent your room's interior from UV damage.
These moderate opacity levels also block heat and allow sufficient clarity to see through. However, homeowners looking to increase their energy savings go with 3% to 5% openness percentages.
What is the openness percentage for solar shades?
Solar shades come with a variety of percentages, ranging from 1% to 14%. In rare cases, solar screen fabrics also come with 0% and 32% opacity levels.
Among these openness ratings, 7% to 10% is the perfect middle-of-the-road option for a perfect balance of the benefits of lower and higher openness levels.
These percentages provide adequate sun control, suitable view of the outdoors, and desired temperature regulation in summer.
What does 3 openness mean in solar shades?
3 openness in solar shades means 3 percent of sunlight will be allowed to stream in, while rejecting the rest of the 97%. This opacity level represents a tighter weave for better privacy.
What does 1 openness mean in solar shades?
1 openness in solar shades means nearly complete light control, as 99% of the UV rays are blocked out, with only 1% filtering in to provide a soft, diffused lighting atmosphere.
The closest weave offers minimum amount of visibility from the outside. So, the view will be faint, with much less clarity than the shades having higher openness percentages.
This model also provides greater insulation to control the heating and cooling costs of your home.
Need More Help?
Need expert advice on how to choose the best openness factors for the unique needs of different types of rooms in your home? Contact our customer care professionals using 24/7 live chat or give us a ring at (800) 863-6109.