The best window treatment for a washroom should be the one that is moisture resistant. Also, you need to choose a product that provides the functionalities, such as light control, privacy, ventilation, and so on. Here is a comprehensive guide about "What is the best window treatment for a bathroom?"
Carefully selected bathroom window treatments can transform the space into something truly special.
Why Is It Important to Choose the Best Window Treatment for Your Bathroom?
Imagine walking into your freshly updated bathroom with blinds, shades, or curtains that match perfectly with the paint color on the walls. You can almost feel how much more inviting and relaxing it would be!
Window treatments for lavatories offer so many creative possibilities. From choosing different designs and styles of fabric to adding unique details like tassels, there are countless ways to customize any look for your bathroom window treatments.
Whether you want to completely revamp your existing interior décor style of your bathroom or simply add some subtle touches, a perfect product is always there.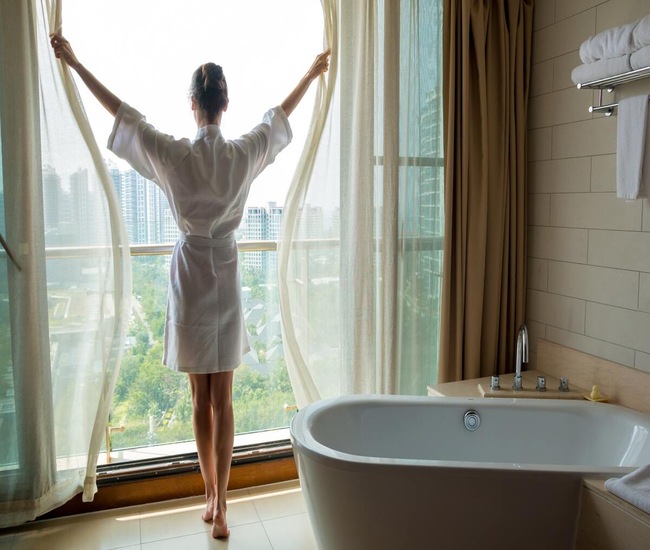 Things to Consider when Choosing the Best Window Treatment for a Bathroom
When it comes to transforming your bathroom with window treatments, choosing the right ones is very important.
Below are the things that you need to consider when choosing the best window treatments for your room.
Light Filtration: Think about the required level of light filtering in your bathroom.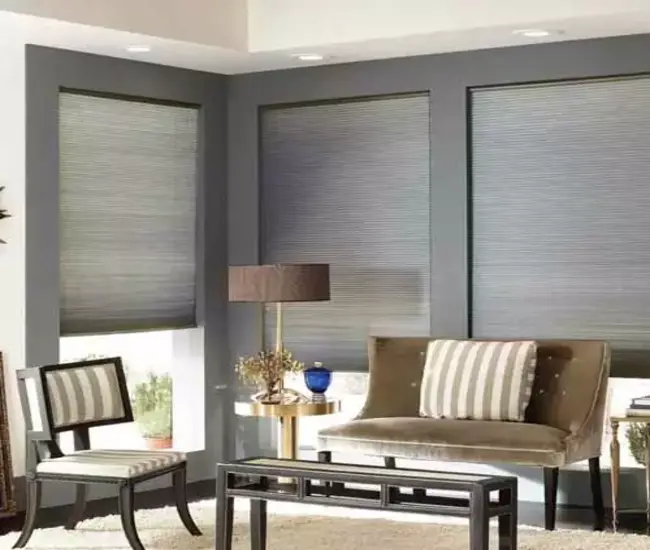 Privacy: Consider the privacy requirements when choosing the best window treatment for your bathroom.
Functionality and Style: When selecting window treatments for your bathroom, consider factors such as functionality and style. There are a variety of styles that can work in your bathroom space. Your bathroom will have unique needs when it comes to fabrics and designs.
Color Scheme: Additionally, consider the color scheme of your bathroom's interior décor. Window treatments can either be an accent or blend seamlessly into the background depending on how they coordinate with existing elements in your bathroom.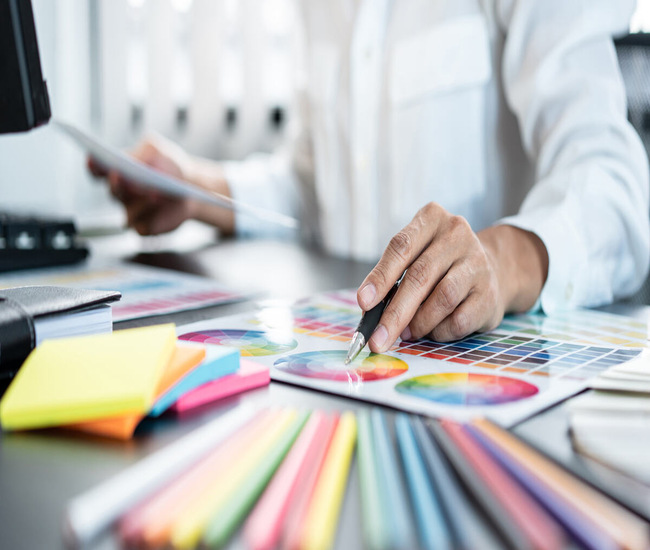 Water-Resistance: Water resistance is one of the most important things to consider when choosing best window treatments for a bathroom.
By taking all of these things into consideration when picking out the best window treatments, you're sure to find something that suits both your design aesthetic as well as functional requirements of your bathroom.
Meanwhile, you need to consider some creative ideas for incorporating window treatments into your bathroom transformation project.
Creative Ideas for Bathroom Window Treatments
Adding window treatments to your bathroom can be like painting a blank canvas. And there are lots of creative ideas and possibilities. From shutters to roman shades and beyond, the choices for transforming your bathroom space with unique styles abound.
Here are some ideas you might want to explore:
Roman Shades: If you're looking for an airy atmosphere in your bathroom, think about adding custom-made roman shades. They provide privacy while letting natural light in. You could also choose from several different fabrics so that they match the décor of your bathroom perfectly.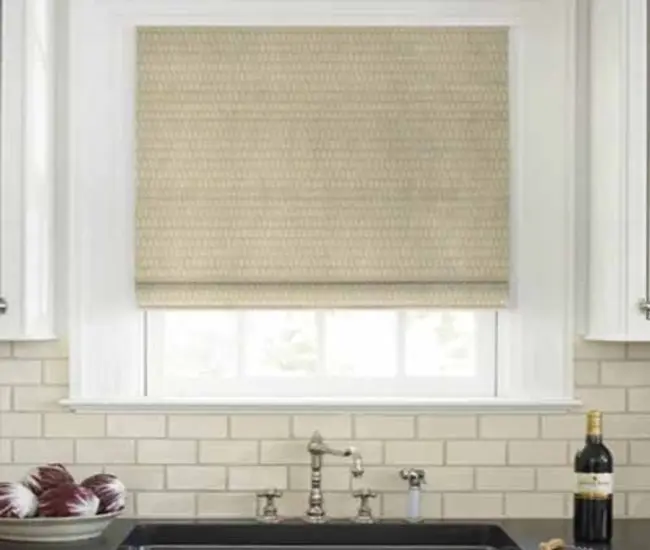 Shutters: This traditional style is timeless and adds charm to any bathroom. Shutters not only look great but also offer flexibility in terms of controlling light levels. Plus, they'll give your bathroom a classic feel without compromising on modern convenience.
Valances: If you prefer something more decorative, valances are perfect for creating a luxurious ambiance in your bathroom. They come in various colors, design, sizes, and materials so you have plenty of options to select the one that works best with the overall design scheme of your bathroom space.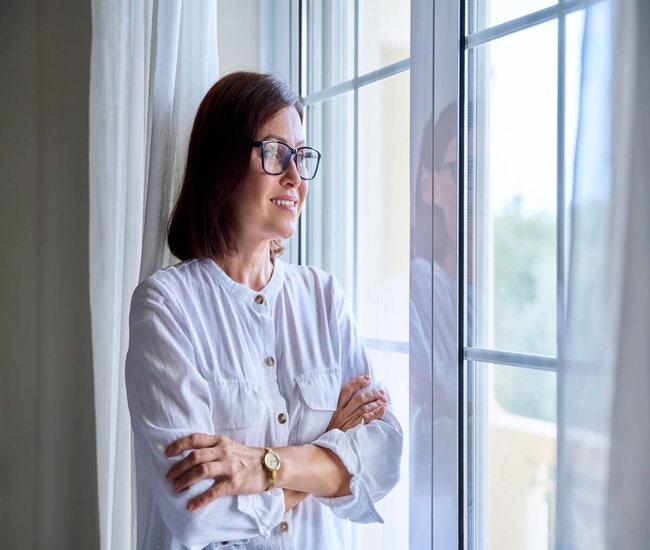 These are just a few examples of how you can use window treatments as part of your home decorating plan. The possibilities truly are endless! Whether you opt for neutral tones or bold hues, by incorporating these elements into your vision for the bathroom space, you'll create a beautiful atmosphere that will last for many years to come. With this foundation set, now we can move on to utilizing window treatments to enhance your bathroom aesthetic even further!
Using Window Treatments to Enhance Your Bathroom's Aesthetic
When it comes to bathroom interior decor, shades and blinds for windows can be a great way to make a big impact. By utilizing different textures and patterns of curtains or shades, you can transform your bathroom into an aesthetically pleasing space that is both inviting and calming.
What is the Best Window Treatment for a Bathroom?
Sheer Fabric: You could use sheer fabric for the windows in order to let natural light enter while still providing some privacy.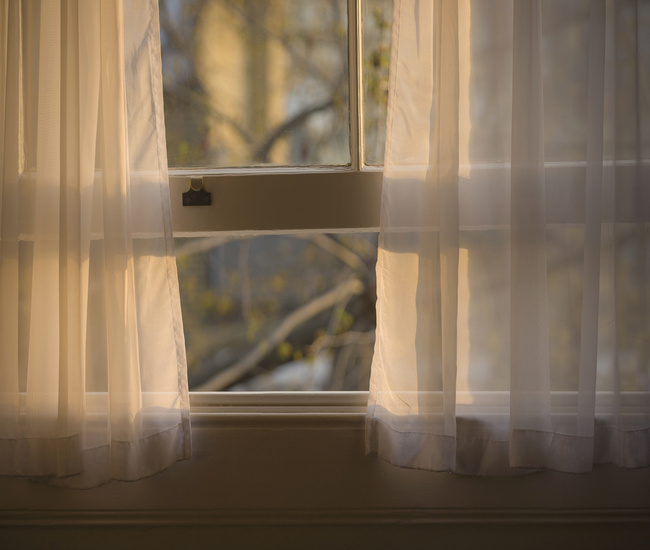 Heavier Drapes: Alternatively, you could opt for heavier drapes with bold colors and prints which will add texture as well as block out any unwanted sunlight.
Roman Window Treatments: Roman window treatments are another option, which come in numerous fabrics, styles and designs – perfect for adding warmth and drama to an otherwise plain bathroom. The possibilities are endless when it comes to using window treatments creatively!
No matter what style or design you choose for your window treatments for your bathroom, they'll instantly bring life and personality to your bathroom.
Frequently Asked Questions about the Best Window Treatments for a Bathroom
What are the Most Cost-Effective Window Treatments for A Bathroom?
When it comes to transforming your bathroom, window treatments are a cost-effective way of adding style and personality. Not only can they provide privacy, but they also offer the opportunity to make an impact with little effort. From sheer curtains to woven shades, there's no shortage of possibilities when it comes to sprucing up this often-overlooked area of your home.
Here are the most cost-effective window coverings for a bathroom.
Curtains: Whether you choose something light and airy or dark and dramatic, curtains can be used to add texture and color in any bathroom setting. Sheer fabrics allow for plenty of natural sunlight while providing just enough coverage for privacy. Heavier materials like velvet will create a more formal look that is perfect for bathroom windows decorated in traditional styles.
Roman Shades: These timeless classics come in all sorts of colors, patterns, and textures, making them ideal for any type of decorating scheme. They're not only stylish but efficient too – their design allows you to adjust the level of light entering the room based on your needs or desired mood.
Blinds: If you'd prefer a low-maintenance option for a bathroom, which still gives you control over how much light gets through, blinds are an excellent choice! Venetian blinds give off a classic vibe while bamboo ones bring some natural elements into play; whatever material you select will ensure that your bathroom looks as beautiful as ever without needing lots of upkeep.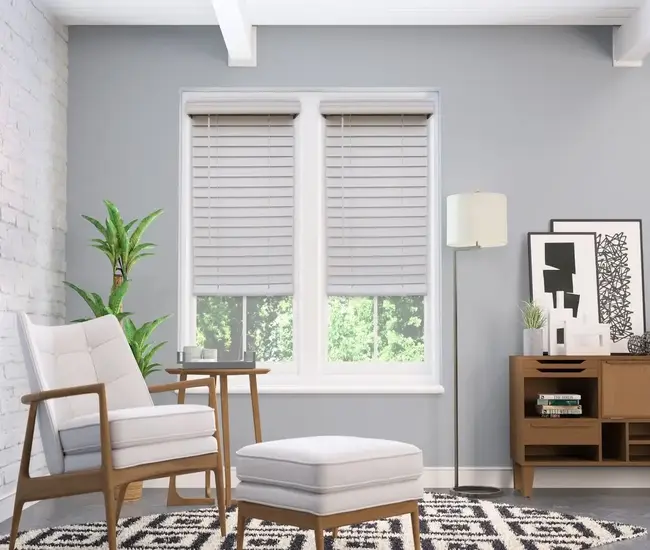 Window treatments are a simple yet effective way to transform your bathroom from dull to delightful without breaking the bank. With so many options available, it's easy to find one that suits both your budget and aesthetic desires – leaving you free to enjoy the results!
What Bathroom Window Treatments Are Best for Controlling Light and Privacy?
Controlling light and privacy are two of the most essential elements when selecting the right window treatment for a bathroom. The good news is that there are plenty of options available to help you achieve both goals.
From sheer curtains to shutters or shades, each provides different levels of light control as well as varying degrees of privacy.
Sheer curtains will still allow natural sunlight in while also providing some coverage from outsiders looking in.
Shutters or shades can be opened and closed depending on how much light and privacy you want at any given time – making them an ideal choice for those who often change their minds!
No matter what option you choose, make sure you pick something that fits with the overall style and aesthetic of your bathroom. With the right window treatment, you'll be able to enjoy all the benefits without sacrificing comfort or design – transforming your space into one that's truly yours!
How Do I Measure My Bathroom Windows for Window Treatments?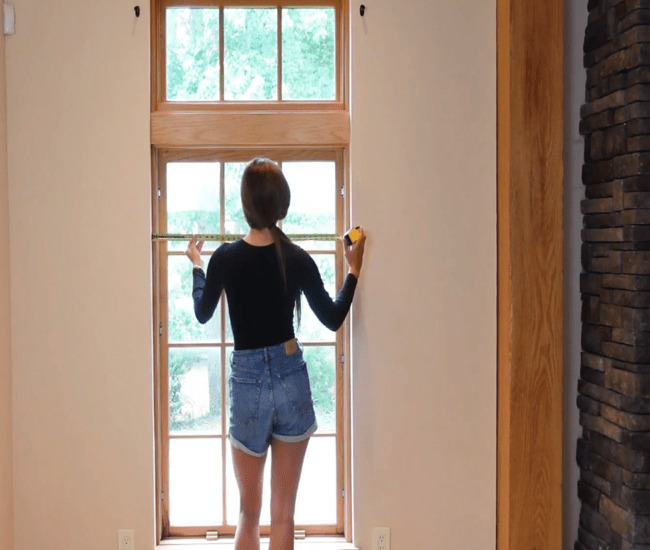 Measuring the width and height (w x h) of your bathroom's windows for window treatments can feel like a difficult task – but it's an easy one.
It's an essential step in transforming your bathroom, as the accurate measurements ensure that your chosen treatment will fit perfectly and look its best.
Here is the DIY measurement procedure.
Gather Tools: First, gather all the tools you need; this includes a measuring tape, a pencil and a piece of paper (or a calculator), chalk or painter's tape.
Take Measurements: Second, measure each area of the window separately; this includes:
The width of both sides at top, middle, and bottom.
The height between the top of the window and sill/floor.
Any obstructions such as moldings or hardware.
Record Values: Last, write down your results so you can use them when ordering custom window treatments for a bathroom!
Making sure you get accurate measurements is key to achieving the perfect transformation for your bathroom windows. Don't rush through it either – take your time to get every measurement right so that everything fits just as you imagined it would. With these simple steps in hand, you'll soon be able to complete this task with ease!
Are There any Bathroom Window Treatments That Are Waterproof?
If you've just remodeled your bathroom, you might be wondering what type of window treatments will give it the perfect finishing touch. As you stare at the windows in deep thought, a little voice inside reminds you "What about something waterproof?" That's right. But, are there any window treatments that won't get ruined by splashes or steam from showers?
There are several types of water-resistant curtains and shades available to choose from.
Vinyl blinds offer an easy cleaning solution for bathrooms where moisture is constantly present.
Cellular honeycomb shades provide superior insulation against heat loss and can be ordered with a special coating so they're resistant to stains and mildew build-up.
You could even go with plantation shutters if you want something classic yet durable enough to stand up to humidity.
No matter which option you choose, rest assured that you'll have a stylish way to protect your privacy while keeping out excess water vapor and preventing mold growth in your bathroom. So, don't be afraid to experiment – dip into different textures, colors, and patterns until you find one that suits both your needs and aesthetic!