If you're considering replacing your old blinds, you may be wondering: What Are Venetian Blinds? These window treatments are made of horizontal slats that can be raised, lowered, and adjusted for the required amount of light. They are available in several materials, including plastic, wood, and metal. In addition, there are many different styles and colors of Venetian blinds available on the online market. So, you can easily choose a custom Venetian blind for your home's windows.
Read on to learn more about Venetian window treatments.
Historical Background
While many people are unsure exactly when they were invented, it is believed that Venetian blinds first appeared in the late 18th century, probably near Venice. In 1841, John Hampson of New Orleans was awarded U.S. patent #223 for this method. Since then, it has evolved into a standard window covering that many people still use. Vinyl and metal Venetian blinds have become extremely popular.
Why Choose Venetian Blinds?
Here are some reasons why you might choose Venetian blinds for your windows.
Horizontal and Vertical Slats: Venetian blinds are one of the most popular window treatments. These blinds have horizontal slats and are suspended by cords or strips of cloth. Their some variants are also available in vertical slats.
Easy to Use: Venetian blinds are easy to use with the help of different lift mechanisms, such as corded, cordless, continuous loop, motorized, and smart lift systems.
Privacy: Venetian blinds provide a great deal of privacy in your room.
Available in Micro-slats: Micro-slats are also available, and these allow you to have smaller slats without compromising privacy. Micro-slats made from faux wood are better suited for areas with direct water contact, like bathrooms or kitchens.
Classic Look and Feel: Another advantage of Venetian blinds is that they give the windows a classic look and feel.
Protection against UV Rays: Venetian blinds protect against the damaging rays of the sun.
Durability: Venetian blinds may look like they're carved from a tree, they are made from a sturdy, durable material that will last for decades.
Styles of Venetian Blinds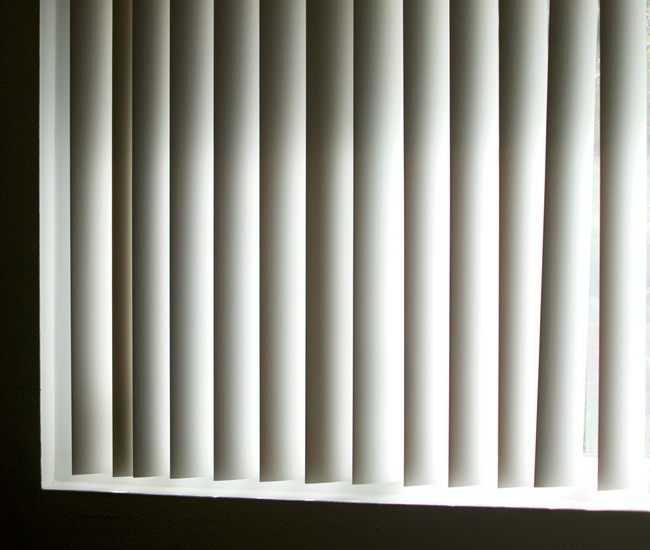 Cordless Venetian Blinds: The most popular option for regular raising, lowering, and adjusting of Venetian blinds is the cordless type. They are lighter and easier to operate than corded Venetian blinds. The cordless option has two types of operating systems: side chain and wand. Side chain blinds can be raised and lowered by hand, whereas wand-operated blinds are operated by a remote.
Double Roller Blind Style: Another option for raising and lowering Venetian blinds is the double roller blind. These blinds feature two layers of fabric, one of which can be sheer, while the second layer is lined with blackout fabric. Both these options can help you achieve the same effect of blocking sunlight while allowing privacy. If you prefer a more subtle, elegant look, a Roman shade can be a good alternative to Venetian blinds.
Top-down Bottom-up Style: Top-down bottom-up Venetian blinds are available, while cordless versions can be used in bedrooms. You can select either type depending on the style of your home.
Venetian Blinds vs Mini Blinds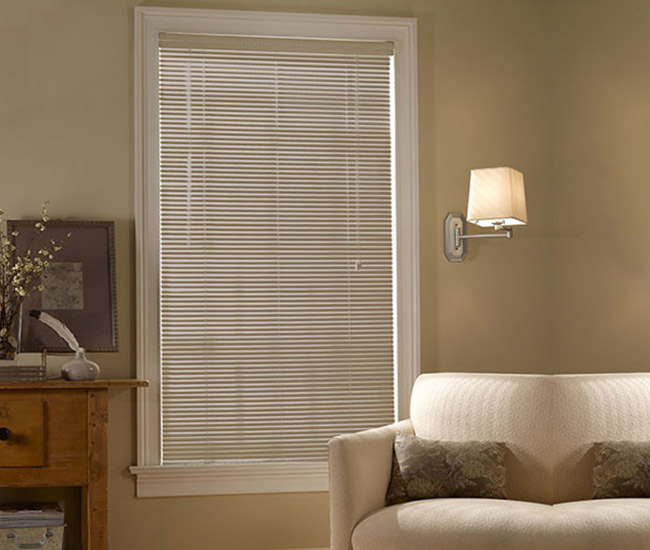 Mini blinds, for example, are similar to Venetian blinds but are made with thinner slats that measure one to two inches. These blinds are commonly made with metal such as aluminum and are more affordable. In addition, they are easier to maintain than standard Venetian blinds. These blinds are also often used in schools, industrial facilities, and offices. However, you should know that they are not as durable as the larger versions.
Material Choices for Vertical Blinds
They come in a wide variety of materials, including wood, aluminum, and plastic.
Wood: Wooden Venetian blinds are usually listed as wood blinds, which is what they're called in the United States. Also, they are available in man-made materials. These materials often resemble wood but are not a substitute for it. Unlike wood blinds, synthetic materials don't get warped easily, and are more suitable for areas where direct contact with water is inevitable.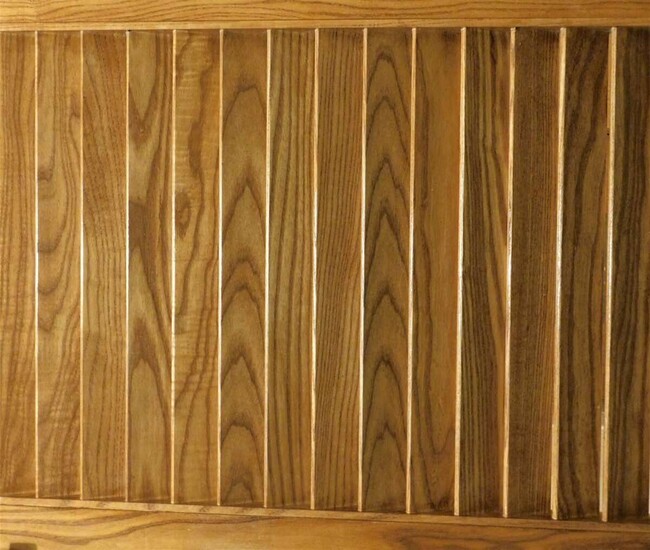 Basswood: Real wood Venetian blinds are made from basswood, a type of hardwood from North America with a consistent grain. This kind of wood is used for many different things and has many advantages over faux wood. It's lightweight and adds window insulation, plus it has an integrated staining process that makes the color more resistant to fading. Wooden blinds are also easy to regulate, reducing the need for expensive cleaning products.
Faux Wood: Faux wood Venetian blinds are the most affordable choice, with horizontal slats interconnected with cords or decorative tapes. Faux wood blinds are also more durable and moisture resistant, and can be motorized. Faux wood Venetian blinds can be purchased in a variety of colors and designs to fit any room in your home. They come in a variety of colors, from creamy white to rich red and browns.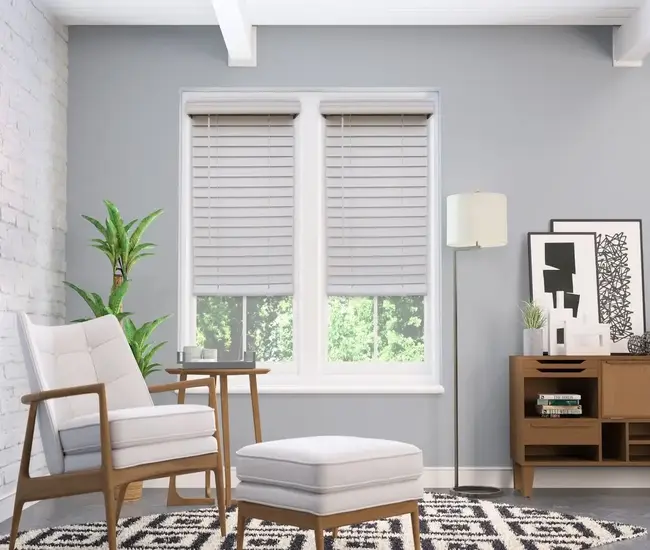 Metal or Vinyl: Although real wood or fabric venetian blinds are available, most people opt for the cheaper metal versions. If you're on a tight budget, metal is the best option. While metal blinds require minimal maintenance, they may not provide the same level of warmth insulation. For this reason, you'll need to choose the most durable type. However, you can also purchase fabric or metal blinds if you're not concerned about maintenance.
Aluminum: Aluminium Venetian blinds are lightweight and durable. They do not warp or rust, making them a practical choice for bathrooms. Aluminium is also waterproof, so they do not need to be painted or varnished, and they can withstand constant use for years. Wooden Venetian blinds are also a durable option but are more expensive than their aluminium counterparts. Real wood Venetian blinds feature a wood grain, but are more susceptible to damage if not taken care of properly.
Venetian blinds are easy-to-install, operate, and clean window treatments. You just need to fix mounting brackets to hang them on the window frame. Meanwhile, they also have a low maintenance cost. Therefore, they are a good choice for all types of windows in your home, office, or other space.
Affordability Factor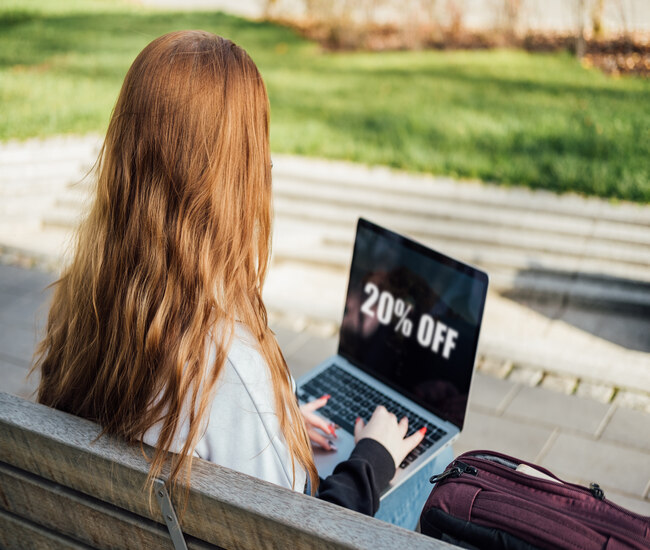 Venetian blinds are also affordable window treatments for your home. You can easily buy a superior-quality Venetian blind for around $100. Also, they are offered with various bonus features, like free samples, free shipping, a worry-free fit guarantee, and a free lifetime warranty.