Cellular or honeycomb shades can save up to 20% on energy costs! How do they cut down on your electricity bill? They keep your home cooler in summer and warmer in winter.
The secret of cellular shades to help with energy saving is in their little fabric pockets, called cells, which trap air and prevent heat or cold from entering your room. 
By hindering heat loss and maintaining the inside temperature, you won't have to run your cooling or heating systems as often.
According to the US Department of Energy, honeycomb blinds provide higher heating and cooling energy savings than conventional romans, rollers, 1" vinyl mini blinds, and 2" faux wood blinds. 
If you have gas furnaces and heat pumps in your living space, honeycomb window coverings will save up to 3.0 kBtu/ft2/year.
Highly efficient insulating cellular blinds are available on the market with credible energy performance ratings for hotter and colder climate zones.
What Are Cellular Shades?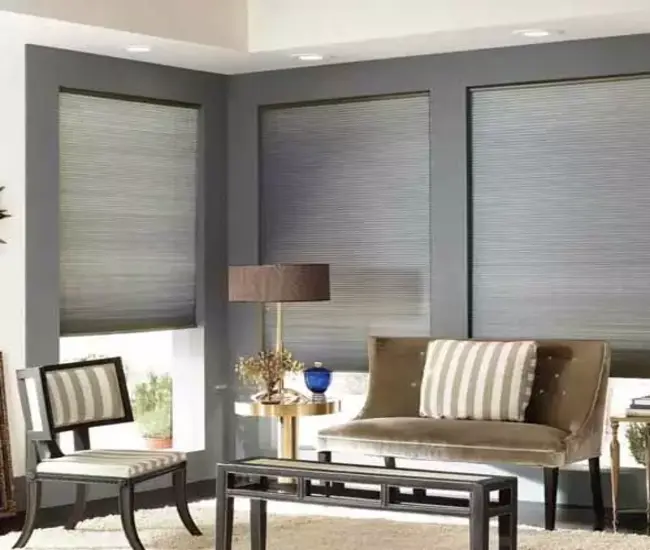 Cellular shades are highly energy-efficient honeycomb window coverings (or cellulars), made of pleated fabric material that is folded to create cells for trapping air. 
When closed, these child-safe window coverings create an additional layer of insulation between the fabric sheet and the window.
They offer an affordable (priced below $40!) and user-friendly way to save money year-round on your energy bills.
Cellular blinds are available with single cell, double cell, and triple cell designs. Double and triple cell designs offer better insulation than single-cell fabrics.
In addition to insulation, they provide all the benefits of conventional blinds and shades, such as regulating daylight, filtering glare, and privacy control.
Blackout and room darkening variants are also available for maximum natural light control for your bedroom or nursery.
They are available with choices for size, fabric choice, opacity, and color. A custom fit will improve the value of your home. 
Plus, you can mount them to the interior (inside and outside the window frame) or exterior of your home. 
For a sleeker look, choose a cordless blind and mount it inside the window frame.
Cellulars Vs Other Insulating Blinds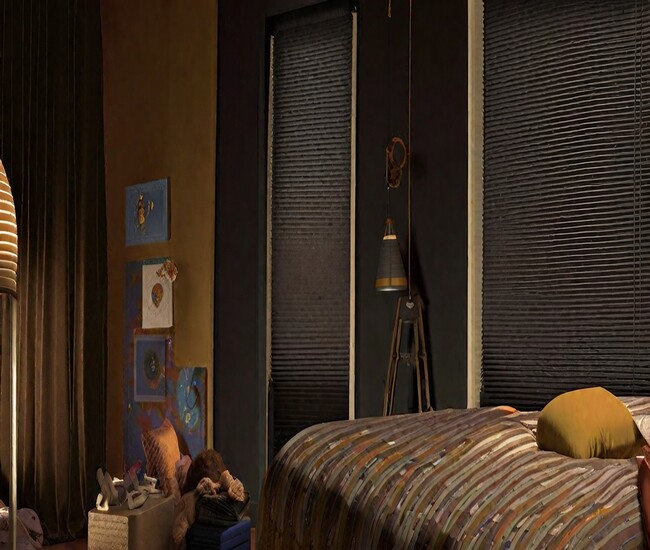 Honeycomb window covers are a practical choice for your home. 
They are preferred over other insulating blinds ('minis' and fabric romans), as they provide both summer and winter energy savings.
Shades with triple cell construction are the most energy-efficient choice for historic, conventional, and modern homes, significantly reducing heat transfer through windows and protecting your furniture from sun damage.
How Cellular Shades Can Reduce Your Energy Consumption
Did you know your windows are one of the biggest energy leaks in your home, causing up to 50% of the heating and air conditioning energy loss? 
Honeycomb design window treatments can help you save 15% of your household's annual heating, ventilation, and air-cooling (HVAC) energy consumption.
Here's how they bring down your electricity bills.
Reflect UV & Infrared Rays
Modern cellular shades come with low emissivity surfaces to better reflect UV and infrared light than solar roller shades.
Daylighting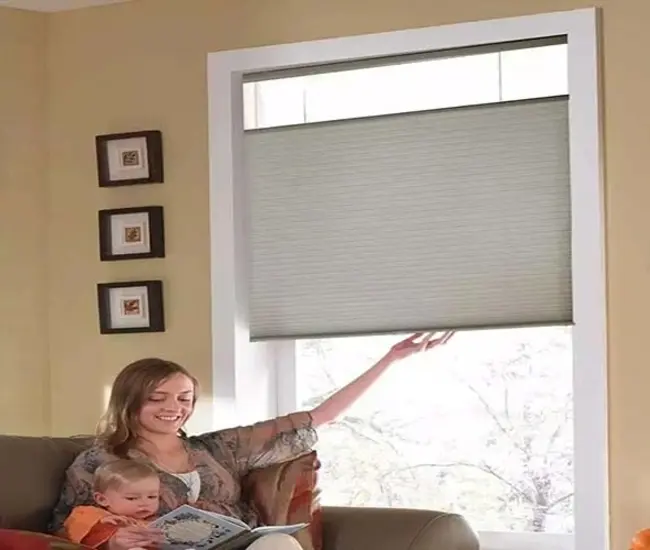 Cell-based window covers come with a light filtering option to provide your room with a soft, diffused natural light. It will decrease your dependence on artificial lighting during the day, reducing your electricity bill.
Double-Layered Insulation
Two layers of trapped air (one within the cells and the other between the window and the shade), increase the insulating performance of your window covers. Another alternative is the honeycomb-within-a-honeycomb design for even superior energy savings.
Reduce Unwanted Solar Heat Gain
Insulating cellulars come with the highest R-values of all window blinds. The air chambers in their honeycomb cross-sections serve as excellent insulators, significantly reducing the conduction of unwanted solar heat through the windows.
Lower Nighttime Heat Loss
Inside mounted cellular shades better seal your window opening, lowering the loss of heat during the night.
Minimize Cold Drafts
In homes in colder climates, the sturdy cellular framework of the blinds can minimize cold drafts, cutting down on your room heating costs and improve comfort.
Automatic Temperature Regulation
Motorized or automatic shades can be pre-programmed for scheduled opening and closing based on the sun's movement throughout the day. They can also be programmed to respond to temperature changes in your room, for more efficient thermal performance.
Day & Night Functionality
With dual day and night fabrics, you can switch between 100% blackout and ample light within seconds!
Factors Affecting the Energy Efficiency of Cellular Window Covers
About 76% of sunlight falling on your standard window panes will enter your room to become heat, adding to your cooling costs. To lower your utility bills, choose the best blind based on different factors.
Following are the key elements that affect the energy saving potential of honey-comb window coverings.
Type of fabric (single-cell, double-cell, triple-cell, or honeycomb-within-honeycomb)

Energy performance rating (the higher, the better)

Season (summer, fall, winter, spring)

Climate (hotter, colder, moderate)

Mount

style

(inside, outside)

Type of window (storm windows, multi-layer glazed windows)

Time of year

Your daily schedule
How to Improve Insulation Potential of Cellular Shades
Higher Energy Performance Rating:

For best results, conduct an apple-to-apples comparison of different cellular shades and

buy

a product with higher energy performance rating and certification by the Attachments Energy Rating Council (

AERC

).

Interior Mount: An inside mount honeycomb shade with an

insulation

liner will provide better energy saving than an outside mounted one.
Perfect Fit:

A perfect fit is the key to improving the thermal performance of honeycomb shades. Carefully

measure

the width, height, and depth of the window before ordering and

installing

a product.

Higher R-Value:

The higher the R-value, the greater the ability of the shade to block heat or cold.

Top Bottom Style:

Cellular shades with a

top down and bottom up

opening/closing options more effectively regulate daylight entering your home, ensuring better

energy efficiency

. You can easily adjust them from the top, from the bottom, or both.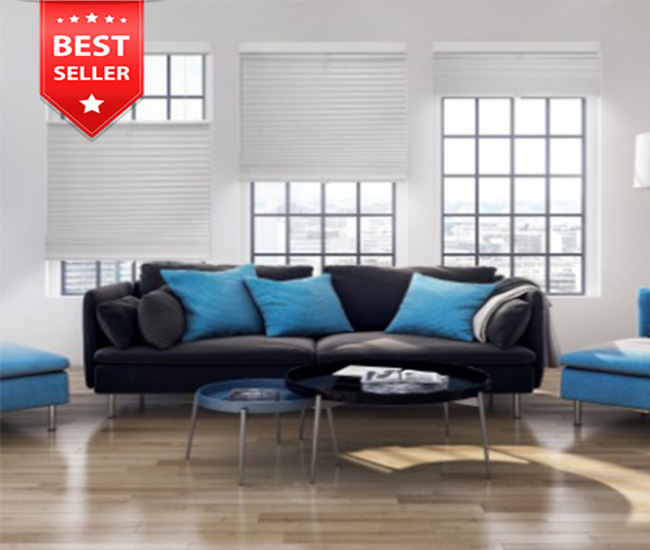 Double or Triple-Cell Construction:

Honeycomb covers with a double or triple cellular construction provide higher energy performance than their single-cell counterparts. A honeycomb-within-a-honeycomb could be an even better choice to lower electricity bills of your home.

Lighter Colors:

Choose a cellular fabric with lighter colors, such as white, to reflect more light, reducing solar heat transfer into your home. You can also use a mix of black and white (gray) or go with a soothing color combination of beige and cream.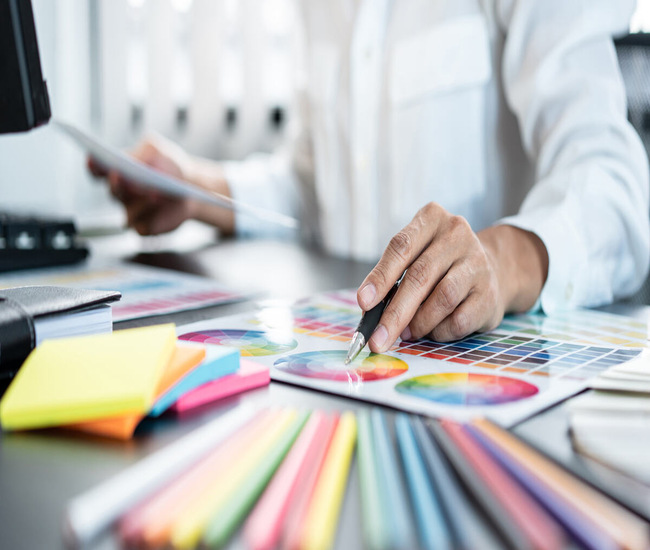 Do cellular shades really save energy?
Absolutely yes! Compared to rollers, romans, and Venetian blinds, cellular shades provide higher energy savings, cutting down on your cooling and heating bills by up to 20%!
What are the drawbacks of cellular shades?
Difficult to Clean:

Cellular shades can be a little more difficult to clean than slatted plastic or wood easy-to-wipe-down window covers. 

Dust Collecting Design:

Their cellular or honeycomb design easily collects dust and dirt.

Prone to Fading:

With continuous exposure to direct sunlight, cellular blinds may get discolored and lose their freshness.

Few Design Choice:

Compared to Roman shades, cellulars have fewer design options.
Which cellular shades are most energy efficient?
With year-round, all-season (summer, winter, fall, spring) energy savings, cellular shades with triple-layered fabric construction are the most energy-efficient window blinds on the market today.
Do light filtering shades save energy?
Yes, they do! Light filtering shades reduce your dependence on artificial light (by providing soft, diffused sunlight deeper into your room), improve insulation, and block solar heat gain, saving you big on energy costs.
Need More Help?
Need expert advice on how to lower electricity bills with cellular shades? Contact our professionals using 24/7 live chat or give us a ring at (800) 863-6109.