When it comes to window treatments, there are a lot of options to choose from, such as custom Roman shades, curtains, blinds, and drapes. Among them, custom Roman shades are one of the oldest and most popular window coverings. Made from different types of natural and synthetic fabrics, they offer a blend of classicism and modernity.
Custom Roman window coverings provide both style and functionality. If you want to buy Roman blinds, you would like to know "How much do custom Roman shades cost?" The cost of Roman shades depends on the material, quality, size, lift option, and certain other factors. Read on to learn more.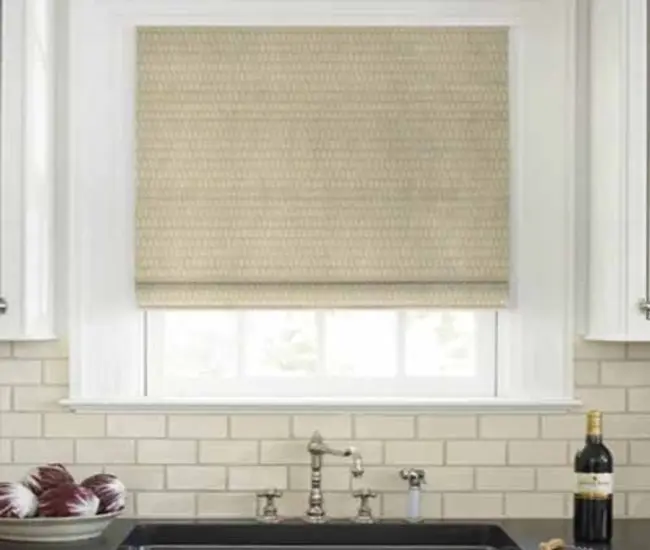 At the Affordable Blinds online store, custom Roman shades are a popular choice for both homes and businesses and for good reason. If you're considering customized window treatments of Roman style for your home, office, or other building, this blog is for you.
Here you will come across different factors affecting the cost of custom Roman shades, a comparison of Roman window blinds with other window treatments, why choose affordable Roman window coverings, and other information.
Custom Roman Shades Price Range
The price of custom Roman shades usually ranges from around $100 to over $700. But, if you avail yourself the huge price discounts of up to 70% at the Affordable Blinds online store, you can buy a product for as low as less than $100! On the other hand, the upper price mark will be less than $300! However, the price of a given product may fluctuate with time.
Roman shades customization cost can add to their overall price. Low-cost Roman tailor-made shades are also available, which are made from a variety of materials, including artificial and synthetic fabric types. They are just like expensive products.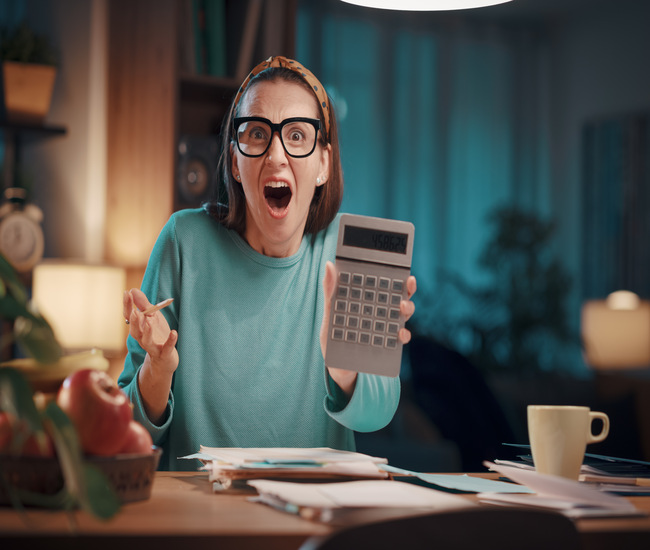 If you are looking for a way to add both style and function to your home, affordable custom Roman shades may be the perfect option for you. There is no need to go for an expensive option.
Factors Influencing the Cost of Custom Roman Shades
There are several factors that affect the cost of custom-made Roman window treatments, such as size, style, design, fabric types, quality, lift type, and motorization.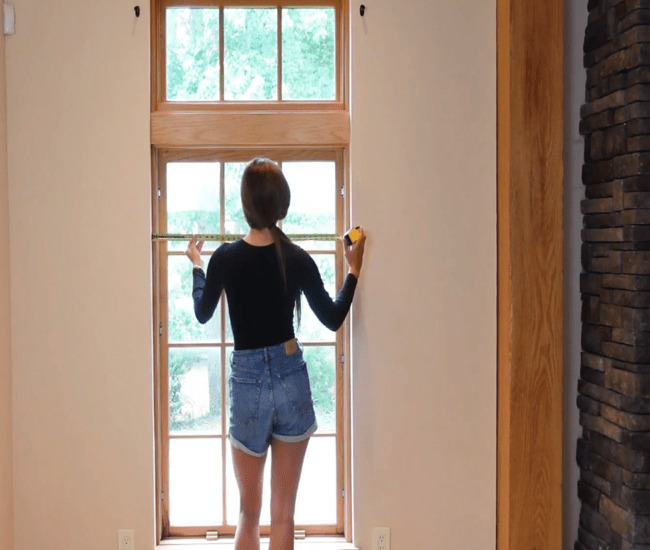 Size is one of the strongest factors affecting the price of Roman window treatments. Larger shades need more fabric, which increases their cost. For example, the price of a small-sized Flat Roman Shade, for window measurements 19 x 24 inches in width and height (w x h) is less than $90, If you go for an extra large size, measuring 115 x 120 inches in width and height, respectively, you'll be required to pay over $400!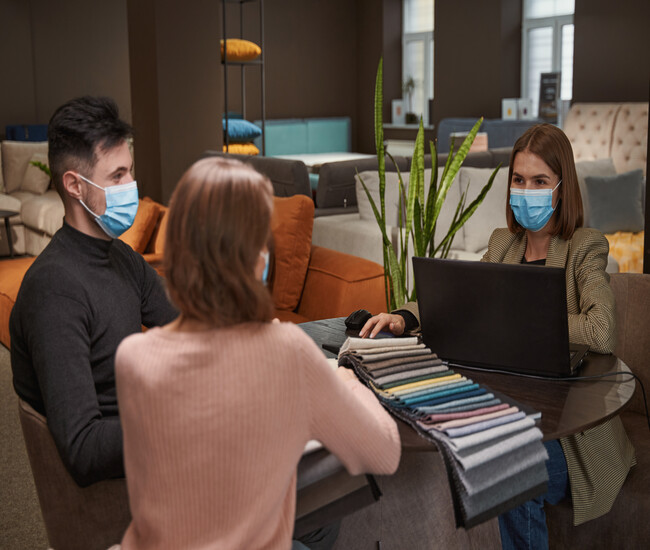 The type, design, fabric choices, and quality you choose for your Roman shades can significantly influence the custom Roman shades pricing. High-quality fabrics tend to be more expensive than standard choices.
Level of Complexity:

The size of the window and the complexity of the Roman shade design can affect the price. Additionally, intricate designs or additional features like multiple folds or motorization can add to the overall price.

Custom Options:

The level of personalization you need will impact the price of the end product. The features such as blackout lining, front slats, thermal insulation, and decorative trims cause

additional costs of Roman shades

compared to their basic variants.

Hardware & Operating Mechanism: The type of hardware and lift mechanism you choose for your Roman shades can impact their price. For example, motorized shades with remote control functionality and app-controlled smart shades are more expensive than manual cord-operated window coverings. The price range of cordless, such as top-down/bottom-up, Roman custom window treatment styles lies somewhere between those of corded and motorized window shades. 
Brand & Quality:

The reputation and quality of the manufacturer or retailer can affect the cost of different Roman shades types. Popular brands, like Affordableblinds.com, often offer high-quality products at discounted rates.

Cost of Installation:

The professional installation charges, if not included in the product package, should also be considered. Hiring a professional installer to mount your custom Roman shades will also add an additional expense.

Warranty:

Warranty is one of the additional factors that can contribute to the price of made-to-order Roman window treatments. However, at Affordableblinds.com, potential buyers can cash in on the free warranty feature offered on all types and styles of Roman shades.
It's important to consider these factors and discuss them with the supplier or manufacturer of the product to get an accurate estimate of the cost for your specific custom Roman shades.
Types and Styles of Roman Shades That Affect Their Price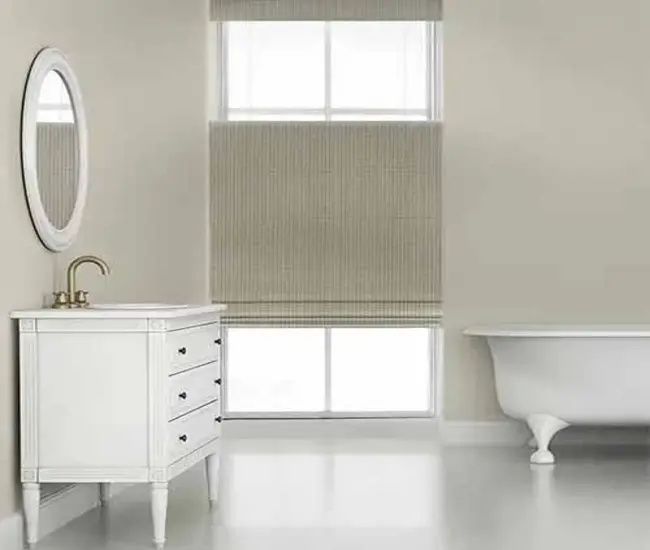 Below are some of the additional factors that affect the price of customizable Roman shades:
Warranty

Top down bottom up – plain classic

Top down bottom up – flat fold

Cordless

Fabric specs
Roman Shades vs Other Window Treatments
Roman shades differ from other window coverings in terms of both price, construction, appearance, and functionalities. Regarding price, custom Roman shades are usually more expensive than mini blinds, faux wood blinds, and cellular blinds. When it comes to construction, unlike blinds that have slats, Roman shades are made of a continuous piece of fabric that can be raised, lowered, or adjusted to cover the window opening entirely or partially. In contrast to drapes or curtains, Roman shades offer a tailored and structured appearance due to their horizontal folds and other styles. Different Roman window treatment styles take up less space than curtains when raised, making them more suitable for smaller rooms or windows with limited wall space. Finally, Roman shades are available in a wide variety of fabrics, colors, Roman shade designs, and patterns to precisely match different home decor styles and preferences.
Are Made-to-Order Roman Shades Worth It?
Custom Roman shades are fantastic window treatments, which are available at different price ranges. They offer a number of benefits, including privacy, light control, energy efficiency, and affordability. Not to mention, these cost-effective shades come in a variety of styles to suit any interior home décor.
Extreme Versatility
Roman shades are extremely versatile, which justifies their price. They can be adapted to fit nearly any type of window. Whether you have a small casement window or a large bay window, custom Roman shades can be customized to fit your specific needs.
Another factor that justifies the price of Roman shades is superior light control. Custom Roman shades made from different materials offer superior light control, making them an ideal choice for bedrooms and other rooms where you want to be able to adjust the level of light.
When raised, the custom-made shades stack neatly at the top of the window, allowing natural light to enter the room. And when lowered, they provide complete privacy.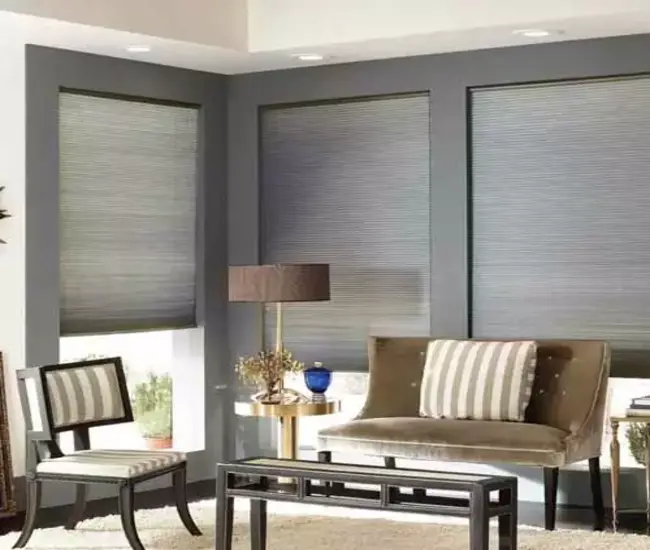 Differently-priced custom Roman shades are a versatile and stylish option for any home.
How to Choose the Right Roman Shade Style for the Given Price
There are several different styles of low-price tailor-made Roman shades to choose from, each with its own unique look. 
1. Consider Function and Aesthetics
When choosing the right low-cost Roman shade style for your home, it is important to consider both the function and the aesthetic of the window treatment. 
2. Privacy and Light Control
For example, if you are looking for a custom-made window treatment that will provide privacy and light control at a low cost, a blackout Roman shade may be the best option. 
3. A Touch of Style and Décor
On the other hand, if you are looking for a window treatment that will add a touch of style to your décor, a sheer Roman shade may be the better choice. 
No matter what your needs may be, there is a low-price Roman shade style that is perfect for your home. They are made from different types of materials.
Top 8 Reasons to Choose Affordable Custom-Made Roman Shades
Here are 8 reasons why you should consider affordable made-to-order Roman shades for your home or office:
1. Lots of Choices
Custom Roman shades are available in a wide range of sizes, colors, fabrics, and styles. This allows you to choose a style that perfectly complements your existing décor.
2. Light Filtering and Blackout Fabrics
Custom Roman shades can be made with either light-filtering or blackout fabric. This gives you the ability to control the amount of light that enters the room, making it more comfortable to work or relax in.
Custom Roman shades provide excellent insulation against heat and cold. This can help you save on energy costs by keeping the temperature inside your home or office more consistent.
Custom Roman shades can help reduce outside noise levels. This is ideal if you live in an urban area or near a busy street.
5. Blocking Direct Views
Custom Roman shades can increase privacy by blocking direct views into your home or office. This is especially beneficial if you have large windows or live in close proximity to your neighbors.
6. Ease of Operation
Custom Roman shades with a motorized or smart lift are easy to operate and can be raised or lowered as needed. This gives you the flexibility to adjust the amount of light and privacy in the room as desired
Custom Roman shades are generally very durable and long-lasting. With proper care, they can last for many years without needing to be replaced
8. Beauty and Sophistication
Custom Roman shades can add beauty and sophistication to any room. They are an elegant window treatment option that can elevate the overall look of your space.
If you're considering new window treatments for your home or office, be sure to give custom Roman shades some serious consideration – you won't be disappointed!
Summing Up
Custom Roman shades are a popular and versatile option for window treatments, blending classicism and modernity. The Roman shades cost ranges from around $100 to over $700, depending on factors such as size, fabric selection, lift mechanism, customization options, warranty, and brand reputation. Factors that influence the cost include the size of the shades, fabric quality, complexity of design, custom options, hardware choices, and professional installation charges.
Different styles and types of Roman shades, such as a soft fold or a motorized option, can affect their price. Roman shades offer benefits like privacy, light control, energy efficiency, and a wide range of styles to match different home decor variants. With affordable options available, custom Roman shades provide you with an opportunity to enhance the beauty and functionality of any space.