Window Treatments for Guest Rooms
You have many options for window treatments in your guest room. These include blinds, curtains, and plantation shutters. Read on to learn more about these different window treatments and what each one can do for your guest room. Remember to consider the style of the room. For example, if you'd like to use a striped window treatment, you might want to go with a long curtain.
Blinds
If you have a guest room, then you need window treatments to control the lighting in the room. There are many types of hotel window treatments. These include soft and opaque window coverings, solar screen shades, and curtains. Depending on their style and purpose, each window treatment can be fitted in an inside or outside recess. Choose solar shades to control light and heat while allowing your guests to see outside. Blinds made of translucent material allow light through, but do not block the view.
Choose light-filtering or blackout fabrics when choosing window treatments to your guest rooms. This will ensure that you are comfortable. You can also choose to install a blackout layer if necessary. A two-in-1 blind or shade, also known as a double-in-one blind, is a great choice. It can be adjusted to provide light filtering on one side and blackout on the other. Choosing the right window treatment will make sure that your guests get a good night's sleep and leave the room in style.
Roman shades are another great option for window treatments in a guest room. They are a great choice for guest bedrooms because of their charming appearance. Roman blinds are available in many colors and designs. They're also very affordable. A simple white Roman blind can create a relaxing ambiance while black Roman blinds can offer complete blackout protection. Roman shades can be customized to suit your taste and style.
Plantation shutters
Plantation shutters can be a great way to add elegance and style in your guest rooms. These shutters are customizable, which means you can choose the exact size and shape of the louvers that you want to cover your windows. Louver sizes vary from two-and-a-half to four-and-a-half inches, and each has its own aesthetics and functionality. Shutters can be mounted inside or outside. The company will measure your room and measure the louvers to make sure they fit correctly.
Plantation shutters come in a variety colors and materials including vinyl, composite, and wood. These shutters cover the entire window and can be closed to block a view, offering your guests a sense of privacy. You can adjust the louvers to let in natural light and still keep your privacy. They are also very durable so you can rely on them for many years.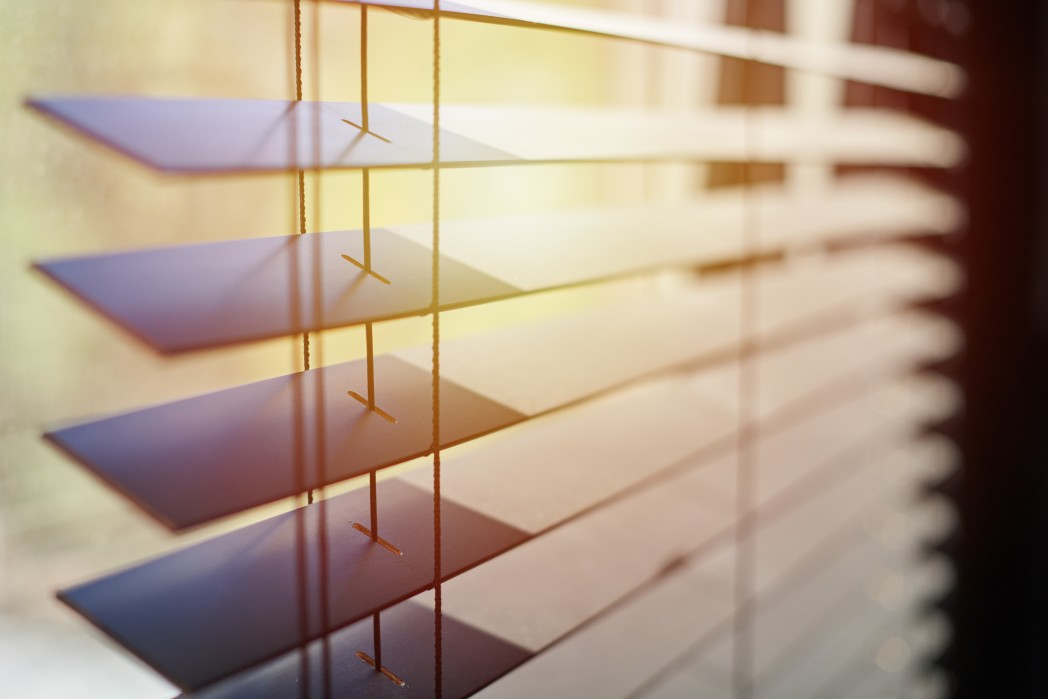 Wood plantation shutters add an air of class and sophistication to a guest room. They provide texture and a consistent look that will encourage your guest to move around the room. They look especially beautiful with wood or tile floors, but luxury vinyl can also accomplish this look. If you're looking for a more modern style, you can choose faux wood plantation shutters or other window treatments. You will be amazed at the difference in style and your guests will love to spend time admiring the window treatments.
Curtains
While silk drapes and other elaborate window coverings may be a dream for the master bedroom, they are not practical for guest rooms. Choose simple yet elegant quality window treatments. If you're not sure where to start, speak to a drapery expert for some tips. This will help you select the right window treatment. Here are some things to consider when choosing window treatments for guest bedrooms.
Consider how window treatments will affect the lighting and energy efficiency in your guest room. Choose fabrics that absorb sunlight while blocking harmful UV rays. Choose fabrics that can control the amount of light, such as linen or bamboo shades. For a warm brown hue, you can try tailored linen panels to find the right window treatment for your guest room. You can also choose curtains with a tailored look.
Plantation shutters are another option for window treatments in guest rooms. These will provide an elegant look and can be custom sized. Plantation shutters are durable and can last for years. You can also use other window treatments to cover your windows. A hotel that's looking to add a little style to their room can benefit from window shutters. These shutters will give you privacy and light control, but also provide excellent light control.
Cornices
If you're planning to use cornices as window treatments in your guest room, you should keep several factors in mind. They are sturdy, decorative, and can come in a variety of colors and finishes. Choose a color that complements the rest of your room's decor, or opt for a complementary hue. A color that's too bright or too muted will clash with the rest of the room's decor.
The right fabric can make a big difference in transforming a dull room into one that is full of character. A formal dining room, for example, will need a silky fabric. A country kitchen, on the other hand, will probably need a cotton fabric in a plaid pattern. Alternatively, a room with more country style may require the use of burlap, which has an antique potato-sack-like feel. And if you're decorating a modern industrial space, you can opt for metallic fabric or a fabric with broad nailheads and trim.
If your guest room has a narrow window, a cornice can hide the curtain rod and blind tracks. Cornices are a stylish and practical way to conceal unsightly hardware. Not only does it provide a stylish covering for your windows, it also adds to the decor of a room, while acting as a built-in shelf. Consider installing a cornice to your guest room.
Roman shades
Roman shades can be used as window treatments in guest rooms to add a stylish, comfortable touch. A popular choice for window treatments in guest rooms, Roman shades are made of woven fabric and combine the accordion action of blinds with the privacy of a shade. Paisley patterns are inspired by Middle Eastern textiles and look great with neutral shades. If you are unsure if paisley is right for you, neutral and earth-toned shades are a better choice.
Roman shades are a charming choice for window treatments in guest rooms. You'll find these shades in a variety of styles and colors. These shades can be purchased in a child-friendly style so they won't be damaged by your guests. You can also choose the mounting style to customize your shades. A full-fold roman shade provides more coverage, while a flat-fold shade is more pleasing to the eye.
Roman shades don't take up as much space as traditional drapery. They are mounted either inside the window frame or above it. They are also safe for children and pets. Because they can't be pulled or tugged on, they won't get dirty or damaged by children. They're also easy to maintain and clean. They can even be used as window coverings for a guest bedroom if you don't have the time to decorate with other window treatments.
Roller shades
Blackout or light-filtering shades are a great way to create a dark and comfortable guest room. In addition to blocking light, these window treatments don't take up valuable space. These shades can be matched with your bed sheets. These shades can be matched with the bed sheets. So whether you're planning to decorate a hotel guest room with sheer curtains or roller shades, they'll look great in the guest room.
Another advantage of roller shades is their simplicity. These window treatments can be operated using a pull cord. These window treatments are great for children's and guest rooms. You can use bold colors or patterns to give your guestroom a sophisticated look because they only require one piece of fabric. You can even opt for roller shades with a blackout option. And since they're so easy to operate, they are great for bedrooms.
Pick a color that will suit your guestroom. You can choose a soft yellow or warm, earthy brown. Whatever your choice is, your guestroom should reflect your own personality. A few photos or a favorite color can make your guestroom a peaceful haven. To create a cozy environment, you can also add photos and flowers. You can enhance the beauty of your room without spending a lot.
Curtain panels with a subtle but attractive pattern
A guest room can be a focal point for design by using a subtle, but attractive pattern on curtains panels. Guest rooms should be neutral. Avoid using contrasting patterns in guest rooms as they can be confusing. Choose patterns that are subtle and not too saturated. The same goes for sheer and patterned curtains. For a more sophisticated guest bedroom, you can choose a combination of sheer and patterned curtains.
Curtains should be matched to the rest of your room. Try selecting a cool tone for the walls and furniture. Light-toned fabrics, such as cotton and linen, keep the room feeling airy and comfortable. For a bold focal point, you might use a bright green pattern on your curtains panels. You can buy them in stores, but it is better to get samples to ensure that the curtains reflect the decor of your room.
The guest room's views should not be obscured by the colors or patterns. Designer Virginia Tupker created a guest room at her New York farmhouse by hanging mid-length drapes. The curtains feature a cotton pattern called Les Indiennes, which adds a country-chic sweet feel. In a Paris apartment, Gail Davis used floor-length curtains with a slight green print, creating the illusion of height and drawing the eyes outside.