A Roman shade is one of the most versatile and customizable window treatments on the online market nowadays. They are available in different styles, patterns, colors, sizes, and lift options. So, you can easily get a Roman window treatment that perfectly complements the interior décor of your home, office, or other space.
Here is a comprehensive user guide on different styles, patterns, and colors of Roman shades for windows and doors.
Different Styles of Roman Shades
Roman shades for windows are available in lots of different styles. So, you can choose a suitable style to add to the elegance, sophistication, and functional potential of your window treatments.
Some popular styles of Roman window treatments include: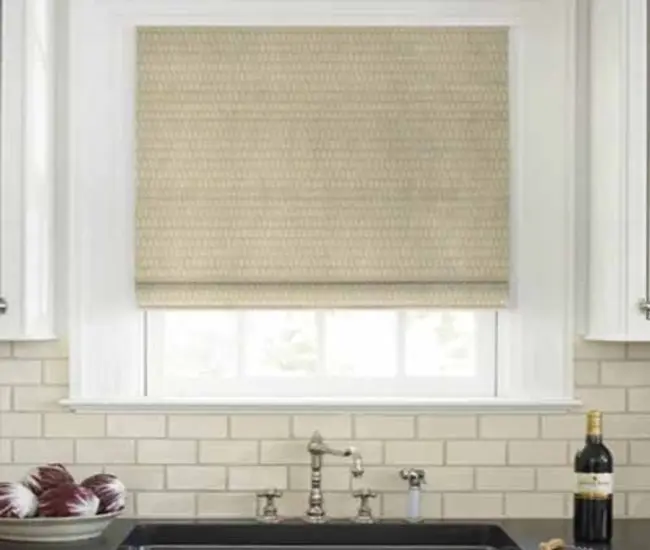 Top-down, Bottom-up Custom Roman Shades: Top-down, bottom-up custom Roman shades are so easy to operate with the help of your hand. Also, they offer two-way ventilation of your room when lowered from the top and raised from the bottom.
Cordless Roman Shades: Cordless Roman shades provide added safety for kids and pets in your home.
Hobbled Custom Roman Shades: With this style of Roman shades and blinds, you can give a touch of texture and sophistication for a soft, flowing appearance.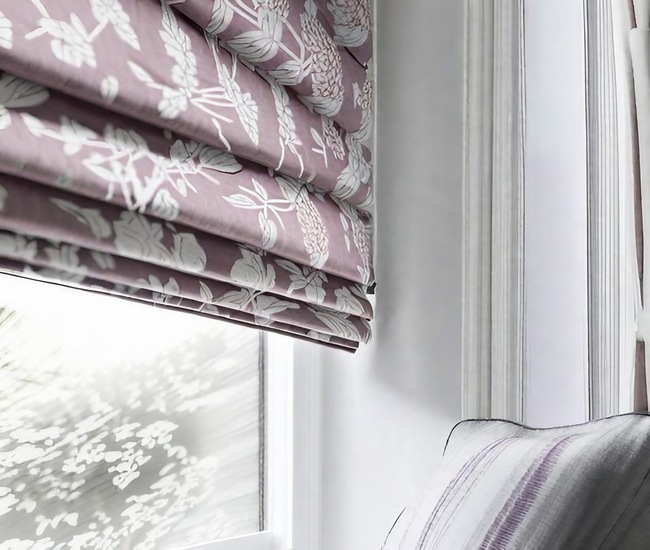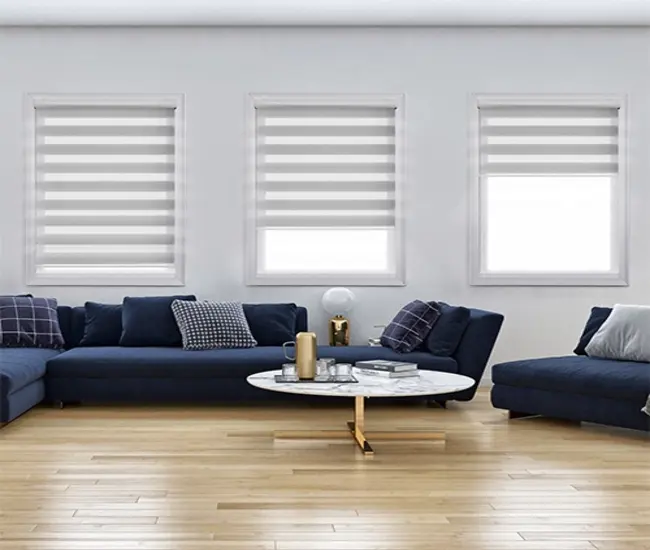 Tiered Roman Shades: In tiered Roman shade style, there are multiple layers of fabric. And each of these tiered layers can be raised, lowered, or adjusted for a unique and eye-catching look.
Tabbed Roman Shades: As the very name suggests, tabbed Roman shade style features tabs at the top. You can use these tabs to hang your window shades or blinds from a rod or cord.
Different Patterns of Roman Shades
Being diverse window treatments, Roman shades are also available in several simple and intricate patterns. So, you can customize the look and feel of your Roman shades with the help of a suitable pattern.
Different available patterns include solid colors, stripes, florals, plaids, ikat, and geometric patterns.
Solid Colors: A solid color is a classic and versatile choice for your Roman shades. You can choose from a variety of colors to match the interior décor style of your room.
Stripes: Striped Roman shades and blinds for windows can add a touch of interest to any room in your home or office. Also, they are a great choice for creating a modern or nautical look.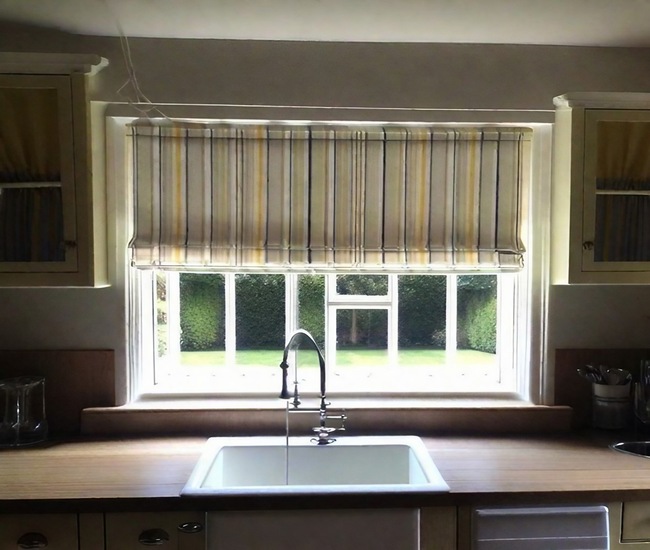 Florals: Floral patterns are a popular choice for custom Roman shades for windows. These patterns can add a touch of femininity and nature to a room.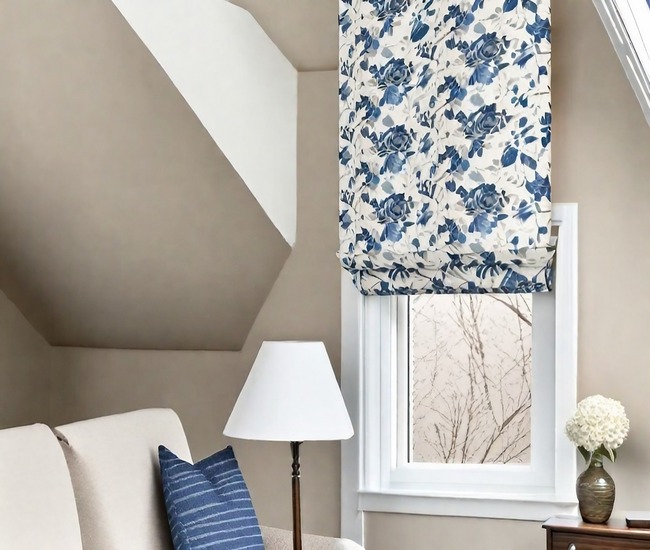 Plaids: Plaid Roman shades for windows and doors are perfect for creating a cozy and comfortable atmosphere in your home, office, or other space.
Damask: Damask patterns on Roman shades feature intricate and elegant designs for an improved curb appeal.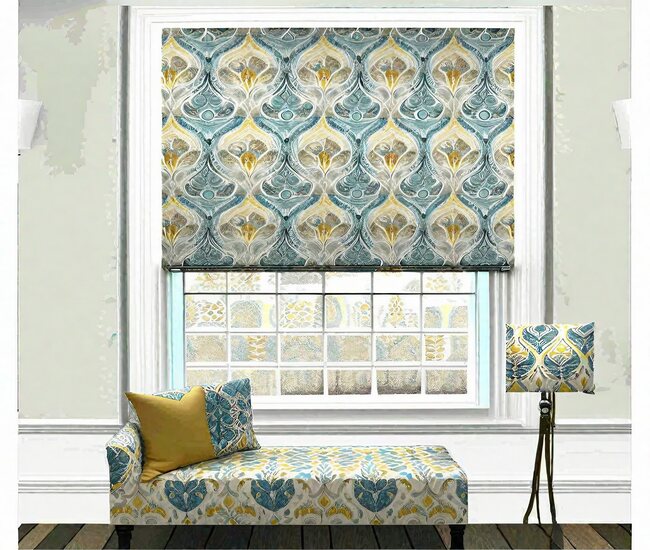 Ikat: Ikat patterned Roman shades feature a unique, boho-chic style to add a touch of character to your window treatments.
Geometrics: Geometric patterns can add a touch of contemporary design to the window treatments of your room. These patterns range from simple to clean, bold, and eye-catching.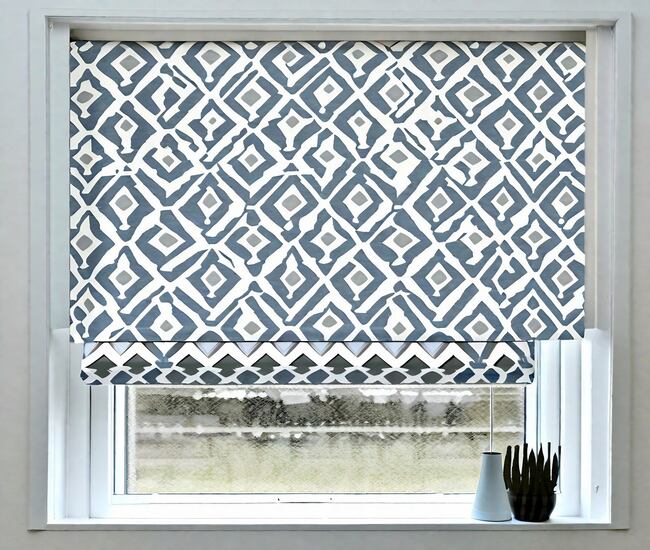 Different Color Choices for Roman Shades for Windows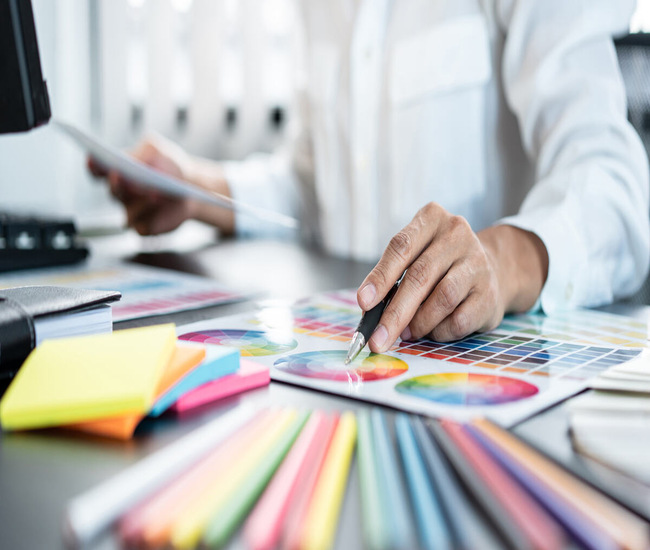 Color is one of the most significant customization factors for any window treatment. By choosing a suitable color, you can not only serve your taste but also improve the overall décor of your window treatment.
Roman shades are available in a huge diversity of colors. They include neutral colors (e.g., white, gray, and beige), bold colors (e.g., blue, green, red, and yellow), and pastel colors (e.g., pink, lavender, mint green, and light blue).
Below are some of the variants of Roman shades based on color.
White Roman Shades: White Roman shades are a popular choice for both traditional and modern homes. White color can seamlessly blend with a wide range of interior décor styles. Also, they can brighten up your room's interior by reflecting natural light.
Black Roman Shades: Black Roman shades are a preferred choice for creating a night-like or blackout environment in your room.
Blue Roman Shades: Roman shades in blue color can add a touch of color, elegance, and serenity to your room's interior décor style.
White Blackout Roman Shades: While black color is preferred for room-darkening or blackout Roman shades, white color is a favorite choice of many homeowners. White blackout Roman shades can blend into any style of interior.
Grey Roman Shades
Being a neutral color, grey can easily blend with lots of interior décor styles. This makes grey Roman shades a popular choice for homes and offices.
Red Roman Shades: Red is a bold color. So, red Roman shades can increase the sharpness of your interior décor style.
Floral Roman Shades: Floral Roman shades are there to give a decorative touch to your window treatments.
Bottom Line:
The availability of different styles, patterns, and colors makes Roman shades a popular window treatment for all types of situations and circumstances. Also, they are affordable, easy to install, quick to clean, and convenient to operate and maintain.