Whether solar shades should go interior or exterior will depend on their purpose (how much sun protection you need), location of installation (indoor or outdoor), and quality (durability) of material. 
For example, if you want to cover your porch in hot summer with a solar blind with very high heat resistance (up to 136 deg C), it will be better to choose an exterior mount. 
On the other hand, if you want to reduce glare and heat in your room with less durable sun blinds, install them interiorly.
Solar fabric shades, also referred to as solar roller shades or sunscreen shades, can go either interior or exterior, but their mounting location will have a big impact on how much sun they will prevent.
What are Solar Shades?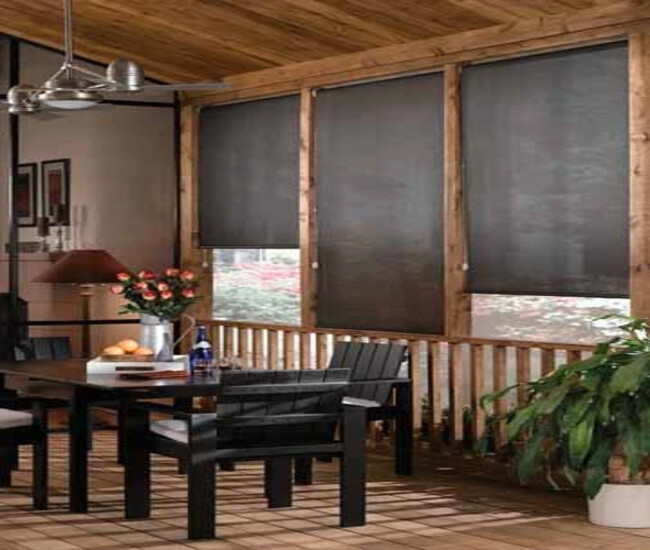 Solar shades are budget-friendly solar mesh blinds, offering a simple, yet sophisticated way to block the harsh sun and provide privacy and insulation without blocking the view.
These affordable blinds come with fade-resistant performance fabrics with rich texture to add beauty, warmth, and softness to your living space.
These shades come with different loose or tight fabric weaves that determine the opacity or openness percentages. Different openness percentages include 1%, 3%, 5%, 10%, and 14%.
They can be installed in both indoor (interior) and outdoor (exterior) living spaces, such as kitchen, dining area, entertainment or media room, office, patio, and porch. They are also available with a motorized control.
When Solar Shades Go Interior
Keep Glare Out
Need a glare-free environment to work on laptop or smartphone screens? Interior solar blinds are excellent for keeping the glare out.
Solar window coverings are made of a fine weave that allows light to filter through but none of the damaging UV rays.
West-Facing Windows
Interior mount is a better choice for west-facing windows. On these windows, solar shades will beat the summer heat by 77%.
Boosting Interior Decor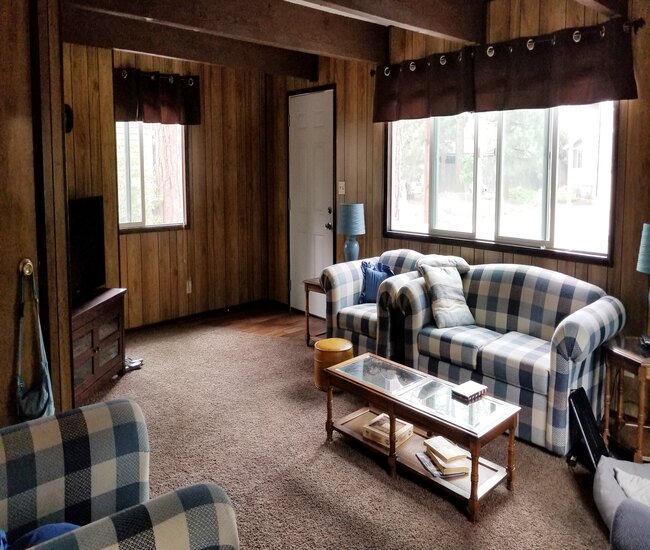 If you want to improve the visual interest of your home's interior, an interior mount should be your preferable mounting option for sun shades.
Better Blackout Function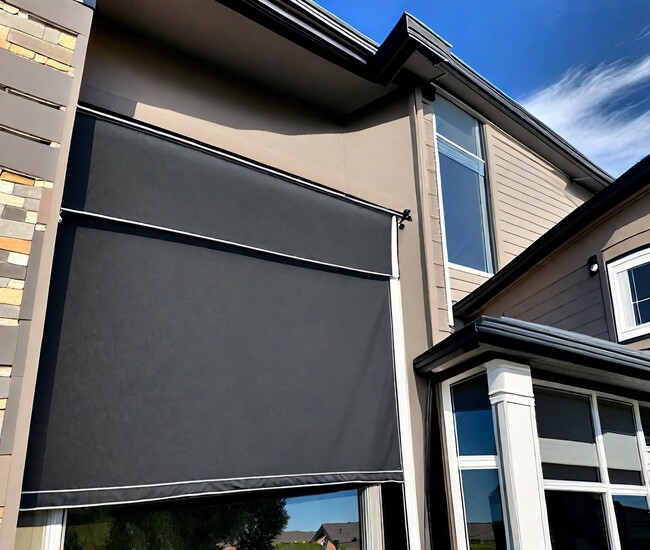 Are you preparing to improve the functionality of windows in your bedroom or home cinema? You need window coverings that can block 100% light. 
We recommend interior sun shades with 0% openness for total blackout functionality.
Elevated Rooms
Indoor solar shades are best to cover windows in condos, 2nd floor windows, apartments, and other elevated rooms.
Retain Outside View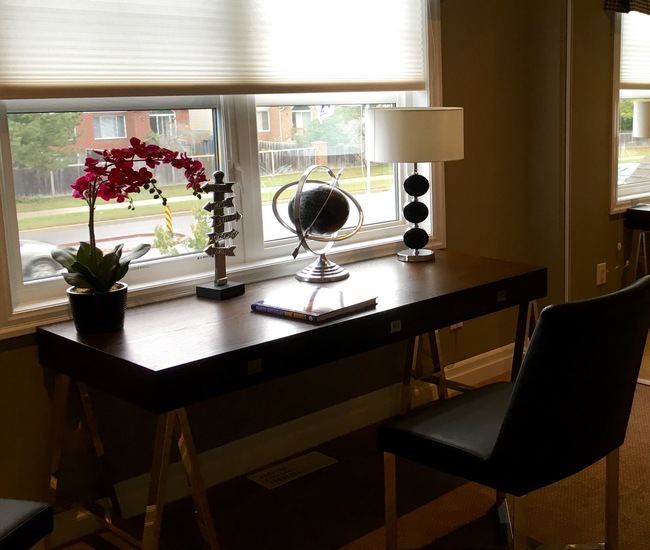 Have an admirable landscape surrounding your country home? Install your solar screens on the interior to retain a spectacular view of the outside.
A Style Booster
Solar shades for an interior mount come with various sizes, styles, and colors to precisely match your decor. So, they serve as a style booster.
When Solar Shades Go Exterior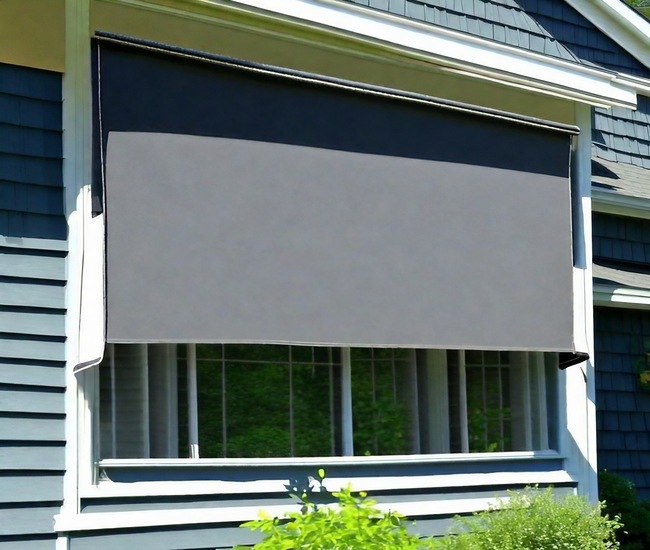 Did you know the glass panes of your windows can amplify the sun within your room? 
They will keep making your conventional or modern home warmer and warmer unless covered by sun-blocking shades installed on the exterior.
Hot Climates
Are you living in hot climates where it can get blazing hot in summer and want to keep air cooler inside? 
Exterior solar shading can be more effective to shade and cool your room and prevent the sun's harmful UV rays, decreasing heat transfer by as much as 15%.
Reduce Direct Sun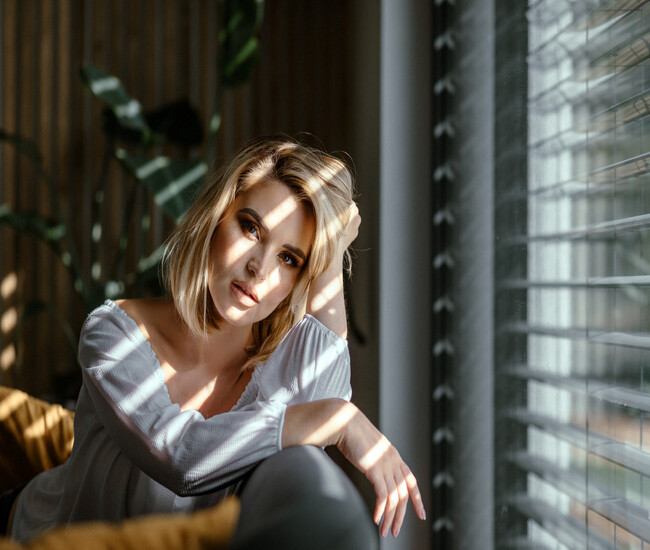 Exterior mount solars will block the sun's harsh rays before they hit the window, making a big difference on those hot summer days. 
They can significantly reduce the direct rays of the hot morning sun or burning afternoon sun. 
More precisely, solar rollers shades reduce direct UV rays by 80%, hugely cutting down your overall cooling costs. 
With reduction in your cooling costs, the exterior mount sun blinds will end up paying for themselves over time.
Cover Outdoor Spaces
Exterior solar shades generally work best on sunrooms, patios, decks, porches, gazebos, and 3-season rooms, and other outdoor spaces, where you want shade but don't want to block the view.
South-Facing Windows
Sun-blocking window coverings are a better choice for south-facing windows.
On south-facing windows, the solars will reduce heat gain by 65%.
Beautify Your Exterior Design
Do you want to enhance your home's exterior design with a simple yet classy look? 
Mount your sun shade to the exterior of windows. 
Choose a woven design that will keep up air circulation, preventing the heat build-up.
Highly Heat Resistant Material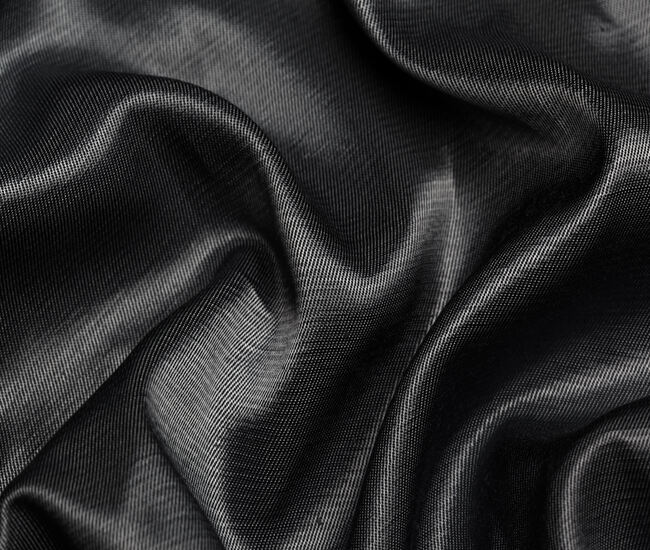 Before deciding to install sun blinds on the exterior, make sure they are made from highly durable materials like polyethylene, which have a very heat resistance of up to 136 Deg C.
Better Energy Efficiency
According to the Department of Energy (DOE), window coverings can reduce heat gain up to 77%. 
Exterior mount solars are better able to control light and heat, reducing your power bills and improving the overall energy efficiency of your home. 
So, if you are aiming for a higher sustainability grade in your home, go with exteriorly installed solar blinds.
Greater Privacy
Exterior solar window treatments give better privacy, as they block the view of the inside of the room from the outside during the day.
Easy to Operate
If you want ease of operation, go with exterior solar shades, as they are comparatively easier to raise, lower, and adjust. 
To make the things even easier, choose a motorized option, which is cordless and kid-safe. 
Cordless window covers are fit for homes with young children and pets, according to CPSC's New Federal Safety Standards for Custom Window Coverings.
Final Verdict on Interior or Exterior Solar Shades
Overall, exterior solar shades are superior to interior solar shades, as they offer more sun control, energy efficiency, insulation, safety, and other benefits. 
However, if glare reduction and interior design are your priority, go with interior mount styles.
Do solar shades go on the inside or outside?
If you need better sun control and your solar shades are made from exterior-rated, fade-resistant materials, they should go on the outside. 
They are better able to withstand the sun's exposure, harsh weather, and humidity.
Can you see inside at night with solar shades?
If your shades are made from open weave fabric, you can see out but passers-by can't see in during the day. The effect is reversed at night when the lights are on. But solar rollers with a tight weave are less see through during the day and at night.
What are the disadvantages of solar shades?
Solar shades provide less nighttime privacy and let sunlight in through gaps, so they are not suitable for blackout function in bedrooms. Plus they are costlier and have sheer properties.
Can people see through solar shades at night?
Yes, solar shades are see-through at night (when lights are on), unless you pair them with privacy liner or heavy fabric blinds, like Roman shades.
Need More Help?
Need expert advice on the pros and cons of interior and exterior solar shades and how to measure for each type? Contact our professionals using 24/7 live chat or give us a ring at (800) 863-6109.