Are you looking to motorize your window treatments? If so, you've come to the right place!
In our Motorization Buying Guide, we'll take a look at the benefits of motorized window treatments and how they can help you.
Motorized window treatments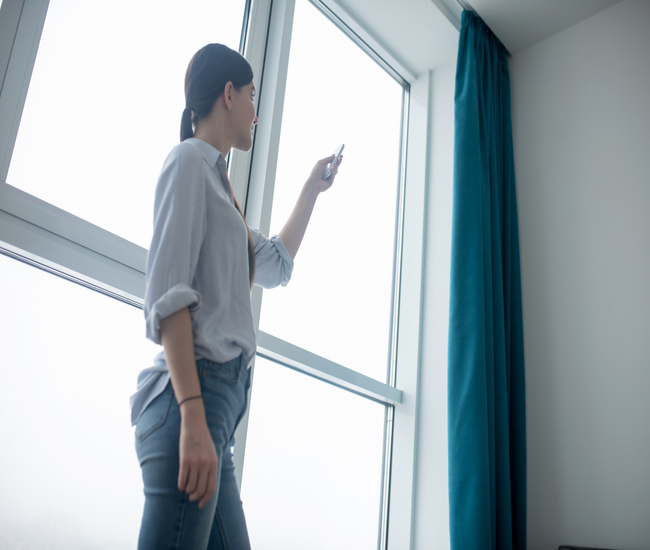 Motorized window treatments are a great way to keep your home comfortable and energy-efficient. They can also be used to create a functional and beautiful living space.
Motorized window treatments use motors to raise, lower, and tilt your curtains or shades. When you turn on the motor, the curtain will move according to its settings. You can control these settings with a remote control or wall switch.
The motors in motorized window treatments are generally very quiet and unobtrusive; you won't even know they're working unless you look at them directly.
Motorized Blinds or Shades
Motorized blinds and shades are a great option for your window covering needs. They allow you to control the amount of light and privacy that you want in any room of your home, and they're easy to use and install. 
Motorized blinds can be controlled from anywhere in your house using a remote control, so you can adjust them from the couch, bed, or even outside on the patio. If you're looking for motorized blinds or shades for your windows, we can help you find what you need!
Benefits of motorized blinds/shades
Motorized blinds or shades are an incredible addition to any home. They provide you with energy savings and can help reduce your carbon footprint. They also offer style, convenience, and safety.
Energy Savings
Motorized blinds or shades can help reduce your household energy consumption by up to 40%. This means that you're going to save money on your monthly utility bills.
Style
There are so many different styles available today! You can choose from wood, metal, and glass. You can also choose from a myriad of colors and textures. 
Motorized blinds or shades come in a variety of patterns that will complement any interior design style or color palette that you may have chosen for your home.
Convenience
Motorized blinds or shades are easy to use! All you have to do is press a button on your remote control and watch them lift up or lower down automatically within seconds – no manual labor required! 
No more climbing up ladders or worrying about being injured while changing your window coverings manually, either!
Safety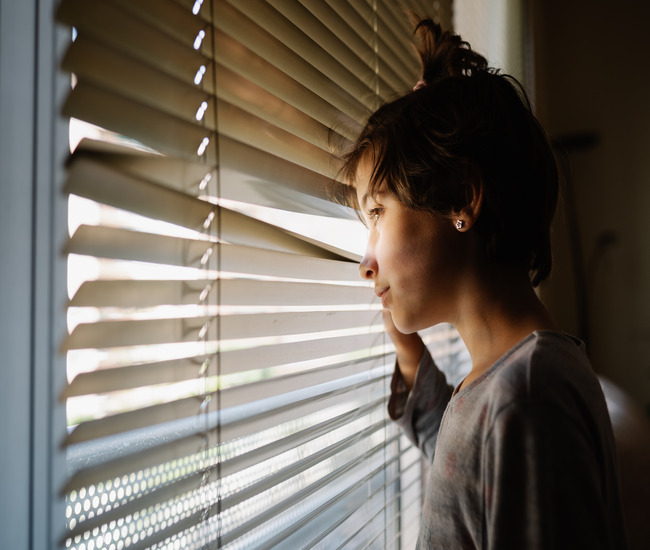 Motorized blinds offer an added level of security by preventing intruders from seeing into your home while they are closed.
Improved comfort and energy efficiency
Motorized blinds keep out cold air in winter while allowing warm air in summer. They also reduce glare from sunlight.
Motorized blinds and shades can be opened or closed remotely using a remote control device or wall-mounted switch, making it easier for people with limited mobility, such as seniors or children, to access them without assistance.
Motorized Blinds or Shades FAQs
What are the benefits of motorized blinds?
Motorized blinds have many benefits. They're easy to use—just pull down or push up with a remote control—and they look great, whether they're open or closed. They also keep your home cooler in the summer and warmer in the winter.
Will the motorized shades or blinds work with my window?
Yes, our products can be installed on any window.
How do I know if I need a motorized shade?
If you have multiple windows that are difficult to reach, then it's probably time to consider installing a motorized shade or blind. It's also a good idea if you have kids or pets who could break the cord on your manual blinds.
Is it hard to install and operate motorized blinds or shades?
Installing motorized blinds or shades is easy! Once it's been installed, you can use your remote control to operate them from anywhere in your home.
How do I install my motorized blinds?
It's easy! Simply follow the instructions included with your order, and you'll be up and running in no time.
Do I need to do anything special before I install my motorized blinds?
Just make sure that you have a power outlet near where you want to install your blinds. If you don't, we recommend getting an electrician to help you out.
What if something goes wrong after I install my blinds?
Don't worry! We're here to help with any issues that may come up. Simply contact us at [email protected], and one of our friendly customer service representatives will assist you as soon as possible.