Are your blinds, shades, curtains, or shutters discolored, not serving your needs, unsafe for kids, or just outdated?
If you say 'yes' to one (or more!) of those warning signs, you need to replace them for better functionality, safety, and home decor.
Most window coverings need to be replaced after every 6 or 7 years. Others last for up to 11 years without needing any replacement or upgrade.
Fall is considered the perfect time to invest in new window treatments to keep your room cozy all winter long.
Inspect your blinds, shades, or curtains and look for these 13 warning signs for when to look for new – and better! – ones.
1. Your Blinds or Shades Aren't Serving Your Needs
Take a look at your window treatments. 
Are they providing the amount of privacy, light filtration, insulation, glare reduction, and UV protection you need?
Your window dressings might be in great shape. That's not enough. 
They are installed to serve a purpose, from keeping sun out to improving the energy efficiency of your home.
If they aren't helping you to make most of your living space and saving you big bucks on your power bills, switch to a more functional set of window treatments right away.
Here are a few options for replacement: 
We recommend

cellular blinds

for

insulation

in all weathers.

Go with single piece fabric shades rather than blinds with horizontal or vertical slats for privacy. 

Choose

solar roller shades

for UV rejection and glare control.

Try

blackout

shades for a

room darkening

effect.

Invest in

pleated shades

for light filtration.
2. Misshapen or Twisted Slats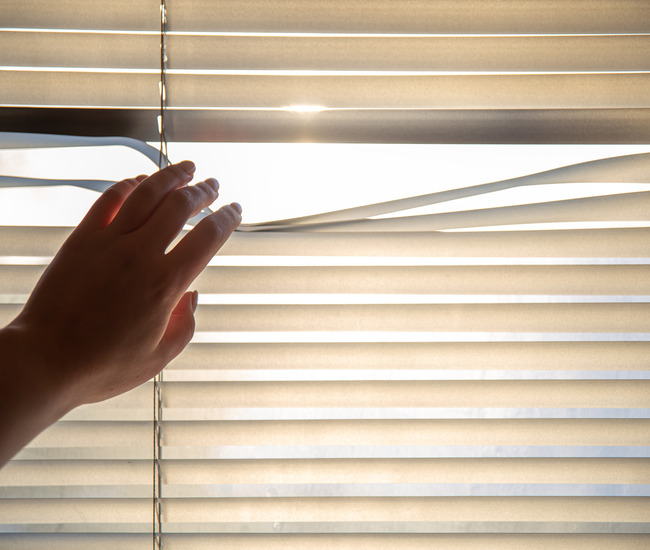 If the slats or vanes of your faux wood blinds are bent or twisted out of shape, it can be a sign of heat damage.
Similarly, excessive exposure to humidity can cause the slats of wood blinds to twist. Blinds with warped slats won't close tightly.
If a slat or two are deformed, simply replace them with new ones. 
In case of damage to more slats, replace the whole unit with a more durable one.
Here is what to consider:
Homeowners living in extreme weather conditions are recommended to try fabric or sun-blocking shades instead of those made of synthetic wood.
If you have kids or pets around, they can wreak havoc on aluminum mini blinds, bending their slats out of shape. Go with a more durable option, like hardwood blinds.
3. Hard to Raise or Lower
Do your window treatments require a lot of force to open or close? 
If your window treatments are hard to raise or lower or they don't move at all, it could be a sign of a dangerous issue with the lift mechanism.
With a damaged control system, the blinds are on the brink of falling out of the window frame with brute force. 
Install a new functional set of window coverings ASAP to keep your family safe and avoid frustration! 
Consider buying a unit with a 2-on-1 headrail option for more stability.
4. Damaged Lift Cords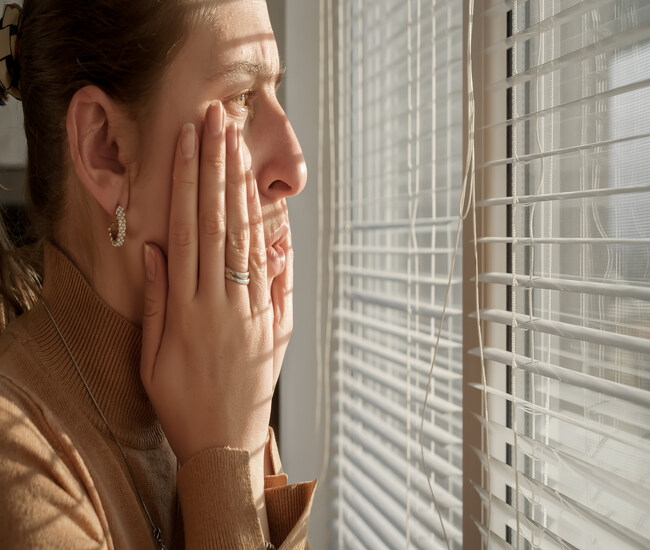 Have your window covering cords frayed or worn down on edges?
If so, it's a sign of wear and tear of your blinds.
Lift cords may get damaged due to some fault with the internal mechanisms or overuse in high traffic areas, like living rooms and kitchens.
Weakened cords give a clear indication that your blinds are in imminent danger of falling. You shouldn't delay replacing them for the safety of your family.
5. Your Window Treatments Aren't Safe for Kids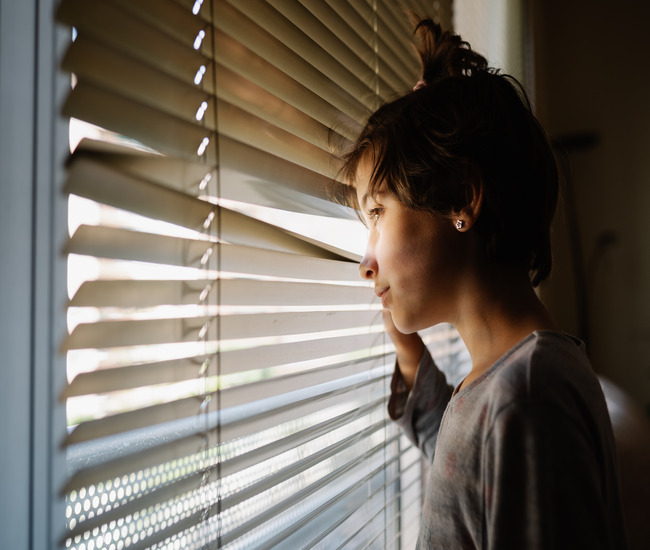 Do your blinds have dangling cords?
According to CPSC's New Federal Safety Standards for Custom Window Coverings, lift cords pose a strangulation hazard for kids. 
If you have young children or pets in your home, replace your corded window coverings with safer and more kid-friendly options, like cordless one touch mini blinds, soft Roman shades, or top-down/bottom-up cellular shades. 
Learn more about window treatments that are safer for small children and pets.
6. Fading From the Sun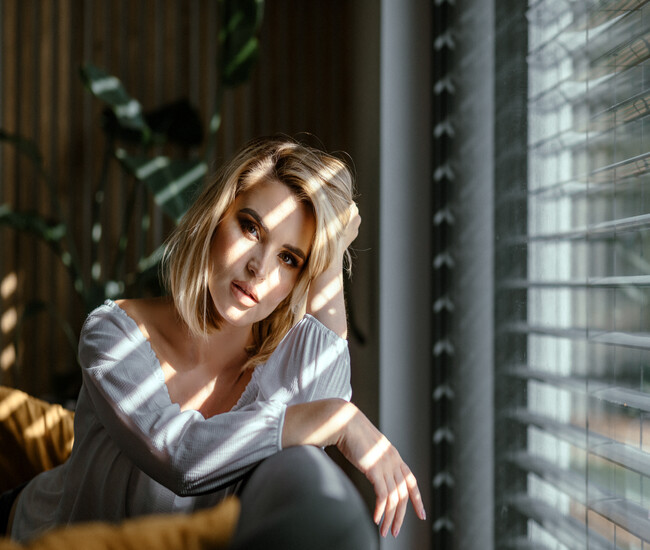 All types of window treatments may fade or discolor due to continued exposure to the sun. It could be a sign of material deterioration. 
White shades are especially susceptible to yellowing or discoloration. 
When your window dressings start looking a little dingy, consider replacing them with new ones to restore the decorative appeal of your home's interior.
To prevent discoloration of your blinds in future, select shades with high-quality, fade-resistant fabrics. 
When shopping for new blinds, select solar shades with UV inhibitors and darker colors. They are less prone to fading or yellowing.
7. Tattered Edges on Fabric Window Coverings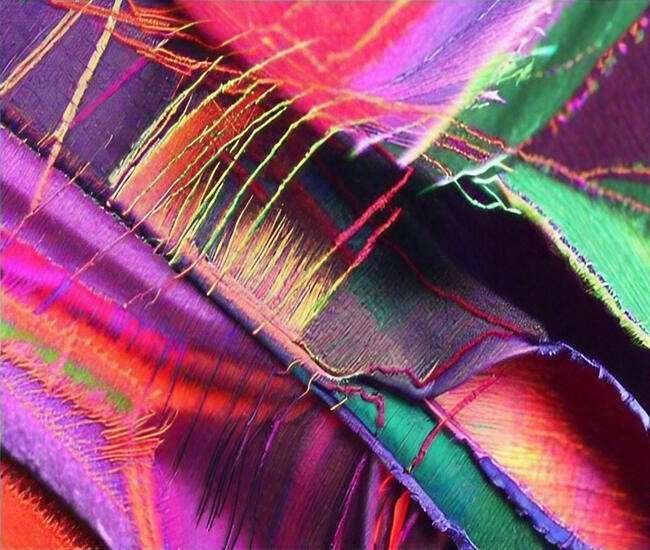 If your fabric window treatments, such as Roman shades, sheer shades, or roller blinds are frayed or ragged around the edges, it could be a sign of scraping of the fabric along the sides of the window frame. 
It usually happens due to tight fit or when the blinds are too wide for the window opening.
Try shortening your blinds or loosening the fit to prevent further fraying. 
If it doesn't work due to greater damage to the edges, it is time to consider switching out blinds for new ones. 
To avoid such an issue in future, learn how to accurately measure your window treatments for a perfect fit.
8. Your Interior Decor Needs an Update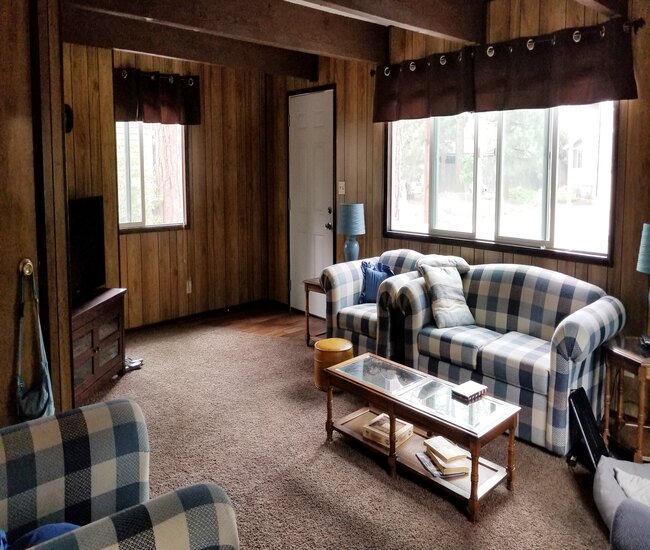 Do you want to refresh the look of your interior decor? 
You need to switch out existing window treatments for new ones that match with your new furniture, paintings, flooring, color of walls.
When updating your window treatments for better style, some options to consider include plain classic fold, European relaxed fold, and textured front slat Roman shades.
9. You're Redesigning Your Room/s
Want to change your guest room into a home office or vice versa? 
Want to change the function of your home office into a study room? 
Want to transform your spare room into a nursery or playroom for new little ones? 
If so, hanging new purpose-oriented window treatments is a must. 
Here are some window treatment ideas for newly designated rooms:
We recommend

privacy mini blinds

for your home office. 

Choose

light filtering sheer shades

to update the window coverings of your newly-designated study room.

 

Blackout roller shades

and room darkening shades are a better option for a kid's room to completely

block out light

for a better sleep.
10. You've Just Replaced Your Room's Windows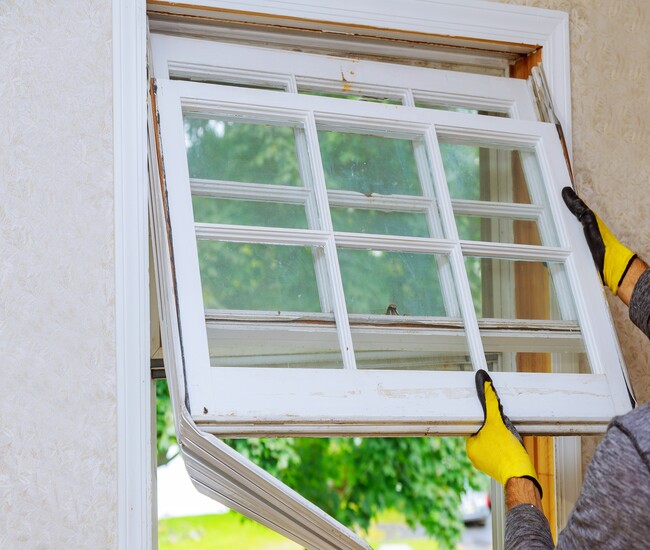 Have you just got new windows for a better style and functionality upgrade? 
It could be the time to consider window covering replacement. 
Your new window frame could be having low depth. Old shades might not give a perfect fit for an inside mount.
We recommend following options for replacement:
Affordable custom Roman shades

are an option with a lower depth requirement – just 2 ½". 

For a modern look, choose high-quality fabric shades. 

For ease of operation, go with

top-down/bottom-up

or

motorized shade

styles.
11. You Want to Make Your Window Look Bigger
Have you got a small window in your spacious room or hall?
 Adding more fabric to your window treatment will make it look bigger. 
Sewing additional fabric to existing sheets without disrupting patterns isn't a cup of tea for everybody. Also it could be time consuming.
A better option is to replace your blinds with larger ones, adding several inches to width and height.
12. Your Old Shades Are Difficult to Clean
Do your Roman fabric shades or traditional horizontal blinds regularly collect dust and you find it difficult to clean them?
Just do away with them. Get new ones with a dust-repelling design, such as roller shades and vertical blinds.
These affordable window treatments don't have a surface to catch dust, so they are virtually maintenance free!
13. Your Blinds Need to be Integrated into Your Smart Home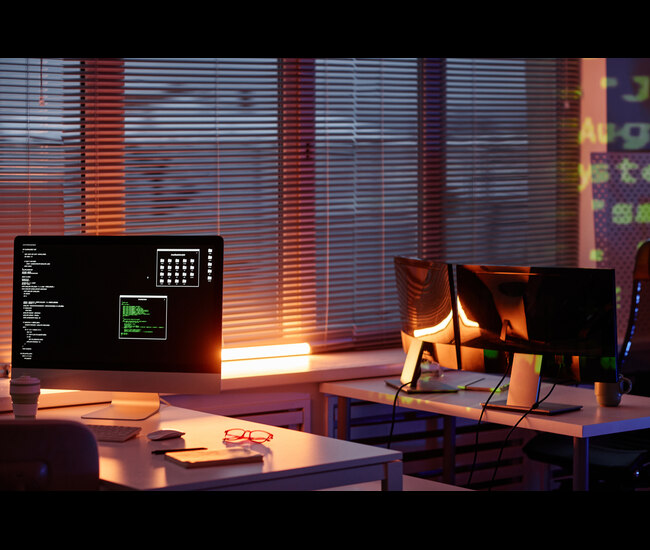 Are you running a smart home automation system?
Want to raise and lower your window coverings with your voice commands or an app?
It's time to consider replacing your manually-operated custom window blinds with those supporting motorization and smart lift mechanism.
Choose budget-friendly motorized cellular, light filtering, woven wood, plain classic pleated romans, or other options that support smart home integration.
If your window treatments with any of the above issues are covered by a lifetime warranty, ask for a repair rather than going with a replacement.
What should be considered when selecting window treatments?
When selecting window treatments, consider light control, privacy, room function (sleeping or working on screens), home decor, energy savings, ease of opening/closing, and finishing touches (mounting style and orientation).
What is the life expectancy of window blinds?
The average life expectancy of window blinds is 6 to 8 years, with faux wood blinds lasting 3 to 5 years and draperies 9 to 11 years.
How do I update my window treatments?
To update your window treatments, choose durable material, align patterns, beautify stitching, do layering, and add blackout lining, valance (to hide open-close mechanism), and trim.
Do window treatments increase home value?
The right window treatments add value to your home, elevating it above the competition in terms of function, style, and safety.
Need Help?
If you need expert advice about when and how to replace your window treatments, contact our professionals using 24/7 live chat or give us a ring at (800) 863-6109.