When you're upgrading your window coverings, consider adding a top-down/bottom-up feature to enhance your home's look. Our buying guide will help you find the best blind/shade to meet your needs.
What Is a Top-Down Bottom-Up Feature?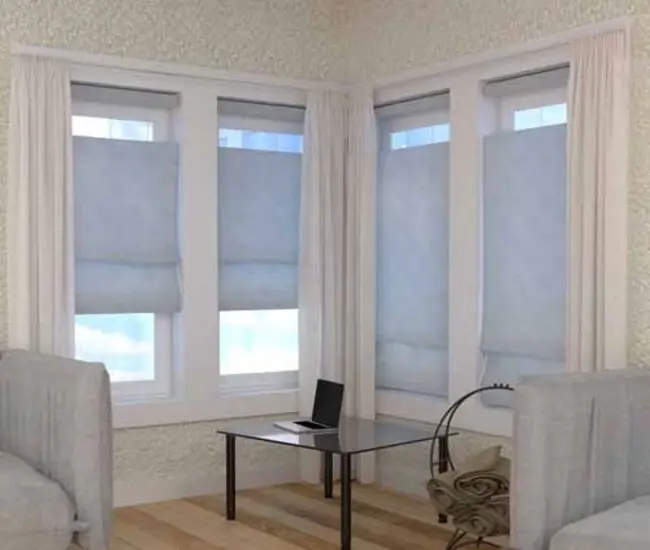 Top down bottom up shades are a wonderful option for any room in your home, whether you're looking for a way to let in light or a way to block it out. They're available in many different styles and materials, so you can find what works best for your space.
The top-down/bottom-up design lets you control light levels by raising or lowering the blinds from the top and bottom of each window. This allows you to control how much light comes into your home and keep it at a comfortable level, even if that means keeping some sunlight out.
A top-down bottom-up feature allows you to open and close your blinds quickly and easily with just one hand. The top part of the blinds closes first, then the bottom part closes last. This prevents any damage to your blinds as they are being closed and opened often.
This feature allows you to raise and lower the shade by pulling it up from the bottom or down from the top. 
This is a great option for families with small children or pets who may accidentally snag their fingers on traditional pull cords; it also makes it easier to open and close blinds if you have limited mobility in your arms or hands.
Benefits of a Top-Down/Bottom Up Feature:
No more struggling with your blinds! You can easily adjust them from either side or both sides at once with one hand.
Your blinds won't get damaged when they are closed or opened often.
The blinds can be controlled from anywhere in the house, including outside.
The blinds are easy to use and operate with remote control.
You can set up the blinds to open or close at specific times of the day or night so that you have total control over when they open or close and how much light gets into your home or business.
The top-down/bottom-up feature allows you to control how much light gets into your home by simply adjusting the height of the blinds using a remote control or wall switch.
This means that you won't have to worry about leaving your curtains open all day long during the summer months when it is hot outside.
The Top-down/bottom up feature is great for saving energy because they let in natural light during the day, so you don't have to turn on as many lights when it gets dark.