Looking for the right material for a mini blind that's inexpensive yet more practically and decoratively appealing? The best material will offer a combination of comfort, style, energy efficiency, and affordability, while keeping your pocketbook in check!
Modern mini blinds come in a range of materials, from traditional aluminum to vinyl, PVC, or wood. The availability of a variety of materials means these covers are a budget option. However, each type of material has its own set of pros and cons.
Metal blinds, like aluminum mini blinds, are the most affordable and durable choice, but they are prone to discoloration, scratches, and dents.
Vinyl blinds are versatile, stain-resistant, and lightweight but they are not as durable compared to their aluminum counterparts.
Mini blinds (or 'minis') made of faux wood offer a natural, timelessly chic look. They bring warmth and rustic touch to your space at a fraction of a price of wooden mini-slat shades.
What are Mini Blinds?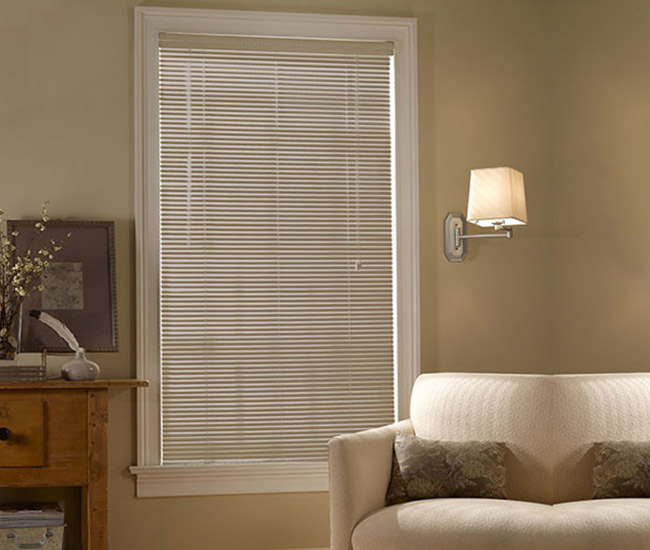 Mini blinds are stylish and functional window covers that use small 1" diameter slats (hence the name!) that are less than half the width of standard blinds. These window covers are similar to Venetian blinds in form and function, except they differ in slat sizes which tend to be thinner on mini blinds.
Usually, made from metal, like aluminum, or synthetic materials, like vinyl, making them a more affordable and easier to clean choice than standard Venetian blinds.
The slats are parallel metal or vinyl horizontal blades that can be tilted to let in light or provide privacy as needed. Each blade has small holes for cords or strings that are used to raise, lower, or tilt them.
While roll-up blinds are used in large glass doors and standard Venetian blinds are meant for wide windows, the main job of mini blinds is privacy and light control for smaller windows. They are great at blocking light and improving the energy efficiency of your home.
A bedroom, office, or any other space can benefit from the look and functionality of mini blinds.
However, these 'minis' do have some drawbacks.
For example, when the small-sized slats are tilted open, they give little visibility to the outside world. Similarly, the metallic nature of aluminum mini blinds renders them noisy.
4 Best Materials for Mini Blinds
1. Aluminum
As aluminum is the most preferred material for mini blinds, these micro window covers are also known as aluminum blinds.
Aluminum combines lightweight, affordability, and durability, with price running from $30 to $40 for a standard window. They can last a lifetime, but they are not as customizable as vinyl.
Pros
Aluminum mini blinds are lightweight and easy to handle window treatments.
They offer great durability and can last for many years with proper care.
Aluminum blinds are resistant to moisture, so they are ideal for use in bathrooms and other high-humidity areas.
They are available in lots of colors and styles to complement your interior decor.
Aluminum mini blinds are relatively affordable window treatments.
Cons
Aluminum mini blinds are not as insulating as cellular shades.
They can be noisy when opening, closing, or adjusting slats.
If mishandled, aluminum mini blinds can be easily bent or dented.
Aluminum blinds do not offer as much privacy as other types of window coverings.
2. Vinyl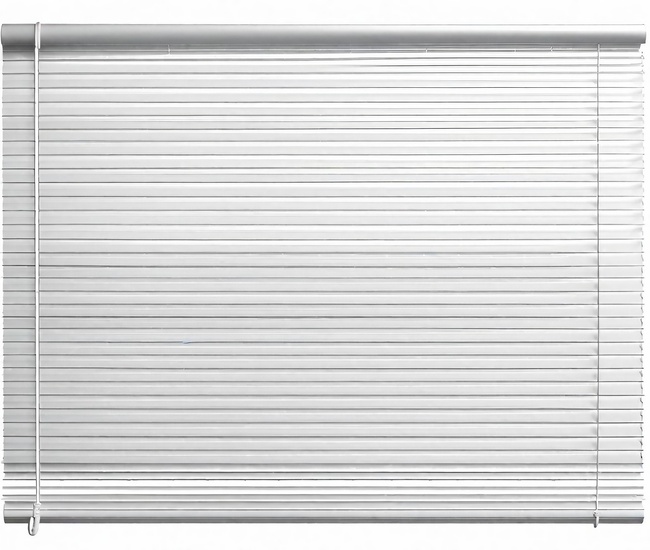 In terms of popularity, vinyl blinds are only second to aluminum blinds. They come in many designs and colors, including white, for customization. One con of this material is that the slats may get bent and broken with extensive use.
Pros
Resistant to moisture or humidity
Easy to clean and maintain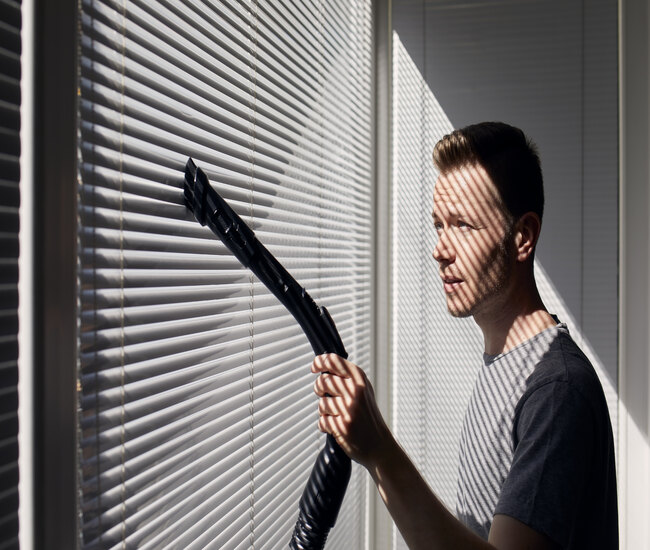 Affordable window treatments
Available in a range of colors, sizes, and styles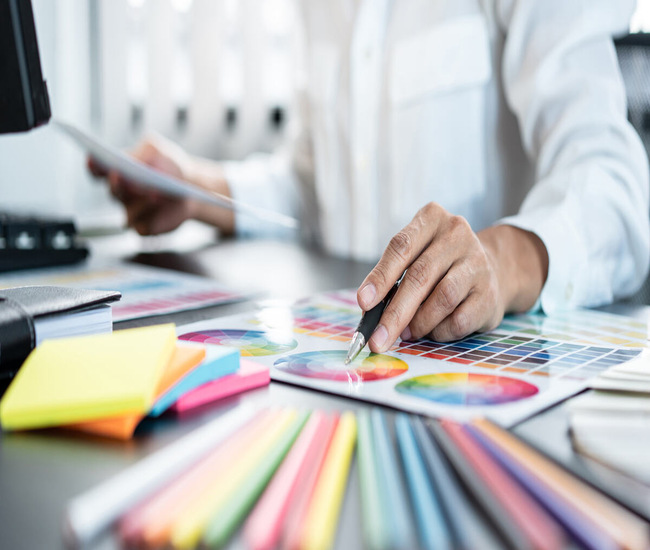 Cons
Can warp or crack in extreme temperatures
Limited design options
May not be as durable as other materials
3. Real Wood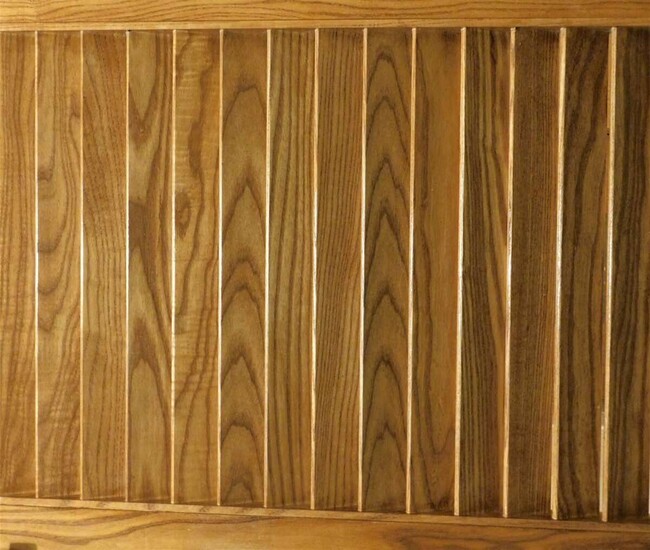 Mini blinds made of natural hardwoods are sophisticated and durable window coverings, offering an unmatched sense of style and warmth to your room. Being very durable, they won't bend or bow with repetitive use like plastics, vinyl, and faux wood. Based on size, their cost will vary from $50 to over $200.
Pros
A natural and warm look
Can be stained or painted to match any interior decor.
Insulating properties
Highly durable
Cons
More expensive than other materials
Not an ideal choice for humid environments
Can be affected by moisture and temperature fluctuations
Require regular cleaning and maintenance
4. Faux Wood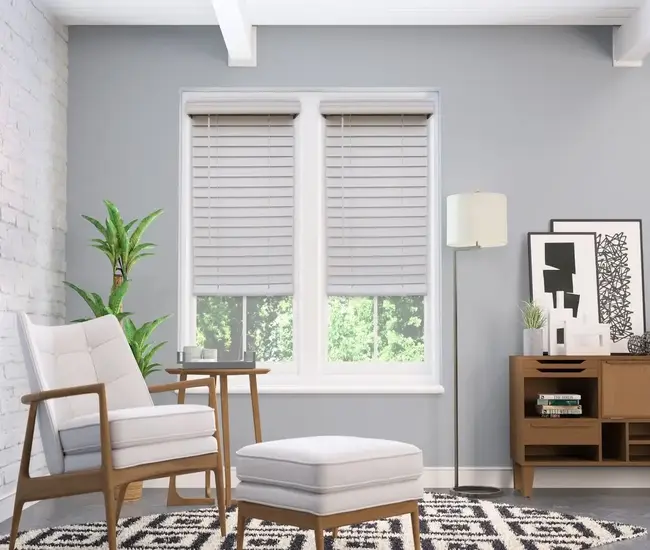 Mimicking the look and feel of real wood, faux wood mini blinds are a much more affordable alternative to real wood blinds. While the price point of faux wood blinds rests somewhere between $40 and $120, their real wood counterparts could be much costlier.
4. Why Does Material Matter?
When choosing the right window blinds, it's important to consider the type and style of blinds that fit your interior home design.
Horizontally styled blinds, such as micro blinds, venetians, and paneled blinds require different materials than vertical blinds.
Vertical blinds are made to move side to side and dangle over the window, so they require a more lightweight design, such as synthetic and vinyl.
Wood may not be a good idea for vertical blinds, as it can bounce freely and cause damage to the window.
However, when it comes to horizontally oriented micro or mini blinds, both natural (wood, metal) and synthetic materials (faux wood) can be used.
In other words, horizontal blinds, such as minis, can be made from virtually any material (lighter or heavier).
How to Choose the Right Material for Mini Blinds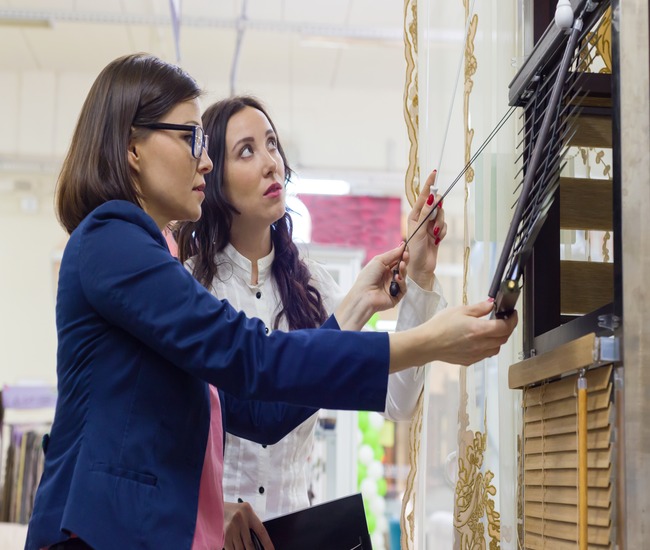 If you are unfamiliar with the uses of different materials, it might be a little overwhelming to find the right one.
Here're some important considerations when deciding on the suitable material for your mini 1" blinds.
Rustic or Industrial Appeal
Metals, such as aluminum, are a great choice for minis for a more rustic or industrial appeal.
More Modern Look
Go with synthetic materials, as they can provide virtually any type of decor.
Durability
Natural woods are usually more durable, as they won't bow or break as easily as synthetic materials.
Environment
Do pay attention to your room's environment when deciding which material is right for your mini blinds. If you are going to install them in your kitchen or bathroom, buy faux wood or metallic blinds instead of natural woods.
Affordability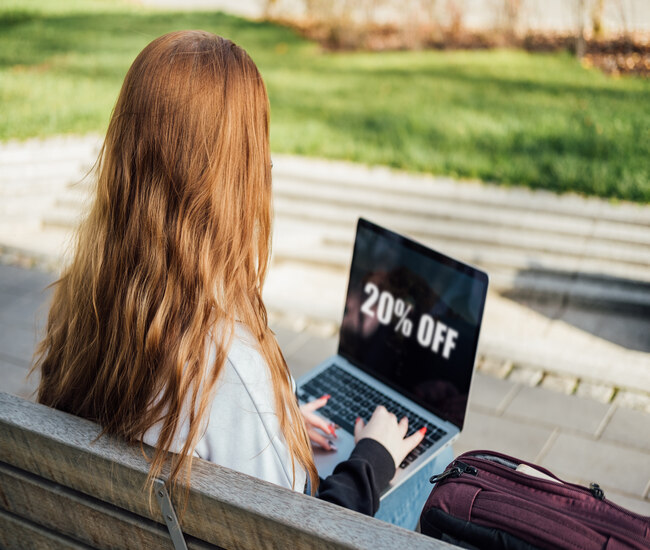 1 Inch Cordless Privacy Mini Blinds – made from aluminum slats – are the most affordable option, with prices starting from as low as $18 (for a 24 x 24" window)! On the other hand, a faux wood choice for a same-sized window frame would cost around $40!
Remember width and height (w x h) of the mini blind will drastically affect the prices. Based on size, the prices vary from $18 to $80.
So, always consider your budget before your initial purchase and installation.
FAQs
What is the most durable material for blinds?
Wood is the most durable material for blinds, as it won't bend or bow with repetitive use like vinyl and plastics. Faux wood blinds are next to their wooden counterparts, in terms of durability and sturdiness. It takes a lot to damage them either functionally or cosmetically.
What are the best blinds made of?
The best blinds are usually made of vinyl, metal, woven fiber, natural wood, and synthetic or faux wood. Other choices include plastic, PVC, fabric, bamboo, and leather. Window covers made of metal are great at reflecting both light and heat.
What kind of material would make a good window blind?
Fabric, real wood, faux wood, vinyl, and aluminum are the popular materials that make a good window blind.
Fabric is the most versatile option for indoor shades.
A wooden shade adds a 'wow' factor to your window treatments.
Faux wood blinds are a more durable, moisture-resistant, and affordable alternative to genuine wood blinds.
Vinyl blinds are a rust-resistant and easy to maintain option.
An aluminum blind is preferred for its lightweight, sturdiness, and reflective properties.
What mini blinds won't break?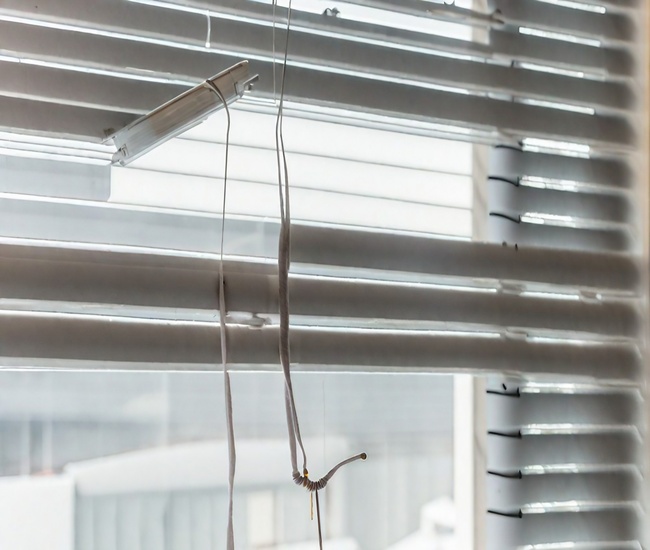 Mini blinds made from faux wood slats are the most hardwearing and well-rounded type of blinds, as they don't break under any but the most acute of pressures. They are able to handle multiple different types of physical challenges.
Need More Help?
Still unsure which material to go with for your mini blind? Contact our DIY experts for more practical tips and solutions. Use 24/7 live chat or give us a ring at (800) 863-6109 now. You are also encouraged to order a free sample.