Worried about how to reduce the cost and effort of keeping your Roman shades clean and well-maintained? Here are some easy DIY tips. Cleaning and maintenance of Roman shades might seem to be a hassle and a bothersome thing, but they need to be done to maintain the curb appeal and working potential of your window treatments. Read on to get some practical tips to maintain hygiene and streamlined working of your Roman shades.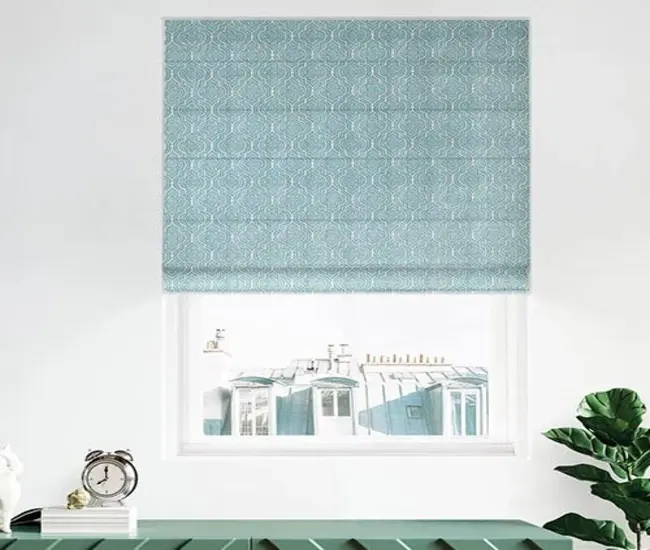 When Do Roman Shades Need Cleaning?
The fabric vanes of your Roman shades may collect dust, dirt, or grime over time, which needs to be removed soon or later. Sometimes, your Roman window treatments may get tough stains, which can be difficult to remove. The fabrics used in making your blinds are prone to fading and physical damage, and the cordless or motorized lift mechanism may get damaged or broken. Their casings of Roman shades may also get damaged when vacating tenants remove their window treatments.
Quick DIY Tips to Clean and Maintain Roman Shades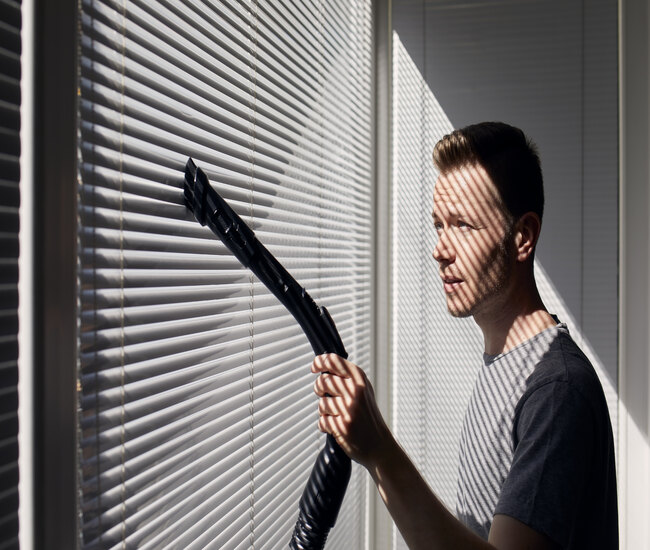 Roman shades are popular window coverings that can add elegance, style, sophistication, and functionality to any room. Regular cleaning and maintenance can help you to prolong the lifespan of your Roman blinds and keep them looking and working their best. Here are some quick DIY tips on how to clean and maintain Roman shades:
Dust Regularly:

Use a vacuum attachment or a soft-bristled brush to gently remove dust, dirt, and debris from your Roman shades on a regular basis. This can help to prevent the build-up of dirt, dust, or grime.

Do Spot Cleaning: If your Roman shades get stained, you can spot-clean them immediately with a damp cloth or sponge. Avoid using harsh chemicals or abrasive cleaners that could damage the fabric material of your window coverings.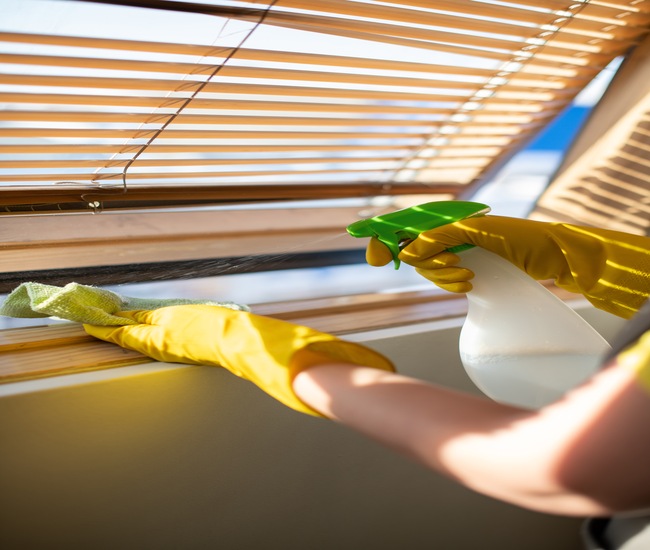 Avoid Water Damage:

Do not submerge or soak your Roman shades in water, as this can cause water damage or shrinkage of the fabric. Alternatively, you can spot-clean them.

Test Cleaners First:

Before applying any cleaning solution to your Roman shades, test it in an inconspicuous area to make sure it does not discolor or damage the fabric.

Regularly Inspect for Damage:

Regularly inspect your blinds to look for any possible damage to their fabric vanes, casings, mou

nting brackets, and lift mechanisms.

Repair Damage Immediately: If your Roman shades get damaged or have broken parts, repair them immediately to prevent further damage. This can also help to prolong the lifespan of your window treatments.
Store Properly, If Needed:

If you need to store your Roman shades, make sure to clean them thoroughly first and store them in a dry place. Avoid their exposure to direct sunlight or humidity.
How to Clean Motorized Roman Shades
If your Roman shades have a cordless motorized lift, which is safe for young children and pets, you need to take special care when cleaning them. Avoid their exposure to water. Carefully remove the electronic equipment before washing, and reinstall it after drying.
Easy to Clean Roman Shades
Did you know some Roman shade materials are easier to clean than others? Here are a few choices for Roman shade fabrics that are generally considered easy to clean: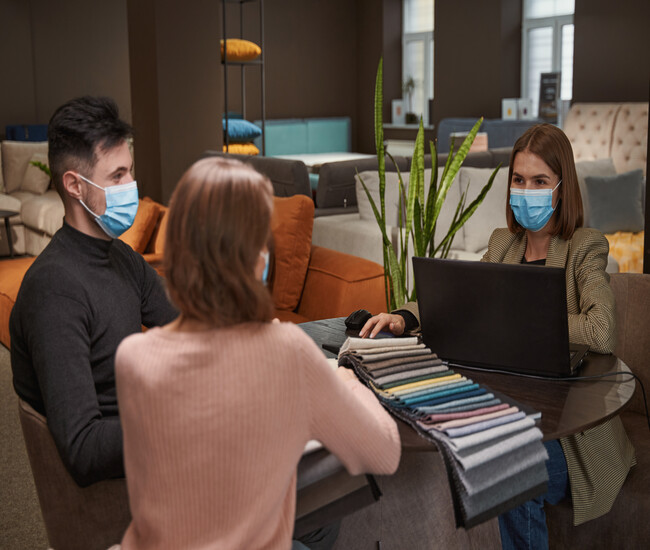 Polyester:

Roman shades made from polyester are easy to clean and maintain. They are durable window coverings and do not show wear and tear during cleaning. Most stains can be removed using a damp cloth.

Vinyl: Vinyl Roman shades for windows are also easy to clean and maintain. They are moisture-resistant, so they are a good choice for bathrooms or other high-humidity areas.
Cotton Blends:

Roman shades made from cotton blends, such as mixing cotton with polyester, are relatively easy to clean, and stains can often be removed with a sponge. However, some cotton blends may require more careful cleaning procedures to avoid damage to the fabric.
Note that the ease of cleaning may also depend on the specific coating or finish applied to the Roman shades, as well as the extent of soiling. When in doubt, refer to the manufacturer's cleaning and maintenance instructions to avoid damage to your precious window treatments.
Bottom Line
To sum up, regular dusting, spot cleaning, inspection for possible damage, and prompt repairs can help to keep your Roman shades looking their best. Avoid applying harsh chemicals or soaking your shades in water. Make sure to test a cleaning solution before applying it to the fabric of your blinds. Finally, properly store your blinds, if needed.