Are you looking for the perfect interior window shade to complete your room's décor and get the required functionality? Choosing from all of the available options can be overwhelming, but with a few easy tips things will be quite easier for you. Read on to learn the top 7 things to consider when selecting interior window shades.
When choosing the right interior window shades, it is important to decide what type works best for your needs. From roller and roman shades to cellular or pleated varieties, many styles come in various materials such as fabric, wood, vinyl, or bamboo. Each has its advantages depending on your design goals and light control preferences.
Top 7 Things to Consider When Selecting Interior Window Shades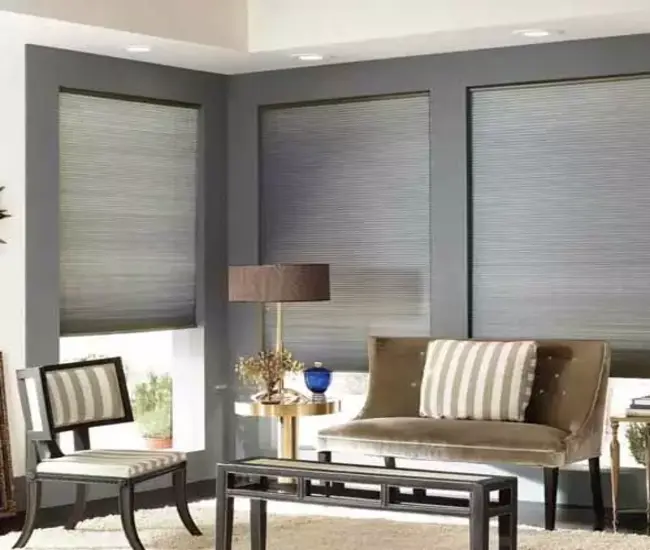 When shopping for interior window shades or blinds, it's important to take into account a variety of factors to choose the right product. According to recent studies, approximately 2 out of 3 homeowners put off replacing their old window treatments until they've done their research and consulted with an interior design expert. Here are the top 7 things to consider when selecting interior window shades:
Light Control:

Do you want full light control or do you prefer partly blocking natural sunlight? Selecting between

blackout curtains and sheer panels is key when deciding how much light comes through your windows. Blackout or room-darkening curtains are a good choice for your bedroom as they can create a nightfall environment. On the other hand, sheer shades are a good choice for your living as they maximize light while still maintaining privacy.
Privacy Level:

How private will your space be? If

privacy is a priority then opt for thicker fabrics that provide more coverage.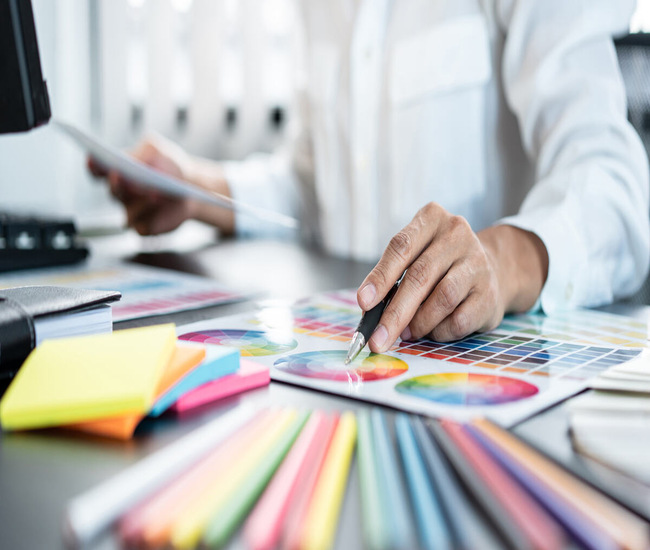 Homeowners should also consider color when picking out interior window shades. What color scheme best suits your interior decor style? Whether you choose neutrals like white or cream, bright colors like yellow or red, or pastel hues like blue or green – interior window coverings play a key role in setting the tone of your home's interior style. With so many choices available it pays off to take some time to decide which option fits best into your overall decorating scheme.
Material:

Consider the type of fabric or other material you want for your interior window shades. There are many options to choose from, including natural materials like bamboo and cotton, as well as synthetic materials like vinyl and polyester.
Safety for Children and Pets: Safety for children and pets is one of the most important factors to consider when selecting interior window shades. There are multiple lift options to choose from, including cord, cordless, motorized, and smart lift systems. If you go for a cordless or motorized lift, it will be safe to use in a home with young children and pets, as there will be no risk of entanglement or choking.
Energy Efficiency:

Are energy efficiency features important to you? If so, look for products that tout special insulation benefits such as heat-blocking technology or thermal liners which help minimize energy costs over time.
Ease of Installation: How easy will the installation of your interior window shades be? Make sure to read reviews before purchasing any type of interior window shade as this can find out difficulty linked to the installation process.
These are just the top 7 things to think about when shopping for new window shades but there are many more options out there depending on what kind of look and functionality you hope to achieve. With careful consideration, finding the perfect balance between style and practicality is possible!
Types of Interior Window Shades to Choose From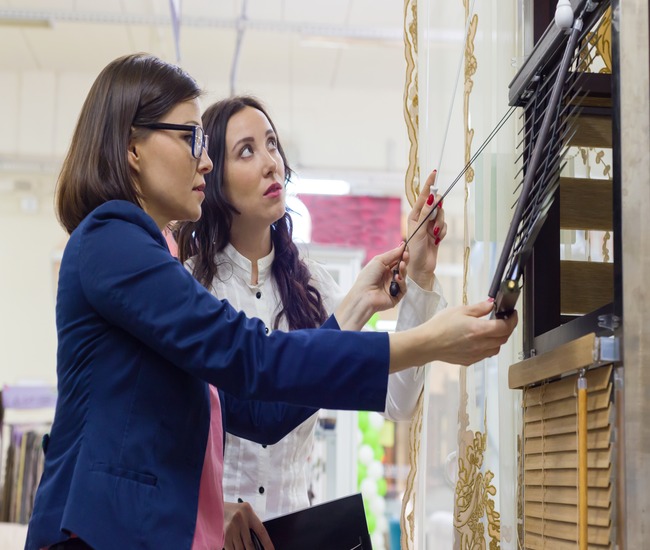 Making a choice for the right interior window shades can be an overwhelming task. But this isn't something to stress about, as there are various types that offer unique benefits and aesthetics depending on your space's needs. 
If you are looking for durability as well as style – choose cellular shades due to their excellent insulation characteristics and the wide array of color-and-texture options available.
Other popular choices include roller blinds, pleated shades, roman blinds, and bamboo woven wood – each providing distinctive advantages when it comes to function or decorating preference. Ultimately by considering the pros and cons associated with these various styles you'll be able to make an informed decision in selecting just the perfect shade!
Therefore, it's important to do research on the various options before committing to one particular style or material. From light-filtering fabrics to blackout styles – all have their place depending upon what look you are trying to achieve. Before making a final choice it's always recommended that you order free samples from suppliers so you can review them up close in natural light within your home environment – this can help you decide which option works best for you! Moving forward then – let's take a look at some of the advantages of installing window treatments…
Benefits of Installing Interior Window Shades
Interior window shades offer homeowners a range of benefits. These benefits include:
Privacy and Light Control:

From providing

privacy to improving energy efficiency and light control, these products can add style while enhancing the function of any room.
Temperature Regulation:

When it comes to sound dampening and temperature regulation, they are an ideal choice.

Aesthetic Appeal:

Interior

window shades

provide aesthetic appeal. In this way, you can enhance the interior decor of your room.

UV Protection:

Interior window shades help protect furniture from UV radiation damage.

Reducing Noise Levels:

Interior window shades reduce noise levels in your home, and increase the overall

comfort level by regulating temperatures

inside the house. 

Light Filtration:

They filter out harsh daylight while controlling glare on television screens or computer monitors – ultimately offering more complete protection for flooring and furnishings too! 

Motorization:
With features like motorization available today, you can enjoy even greater ease of use without sacrificing convenience or safety.
When shopping for interior window treatments it's important to remember that there is no one-size-fits-all solution – what works best will depend on personal preferences and needs. Select wisely today so you enjoy maximum benefits tomorrow!
Conclusion
Finding the ideal interior window shade to adorn your home is a noteworthy decision. To guarantee that you get precisely what meets both your design sensibilities and practical requirements, you should consider the top 7 things, such as light control, privacy, and safety for children and pets.
When shopping for window shades, it's important to look at all types available so that you can determine which type best suits your needs. You should also consider the benefits associated with installing window shades such as increased privacy, improved insulation from heat or cold air, and more efficient use of energy to keep utility costs down.
By taking into account these different aspects when selecting interior window shades for your home, you can be confident that you will end up with a product that meets both your aesthetic and functional requirements.