Your French doors need window treatments that have be especially designed according to the style and function of such doors. For example, functional window coverings for French doors should be able to move up and down and side by side. Read on to learn about the best window treatments for French doors.
Roman shades and roller shades are two examples of horizontal window treatments that can be raised, lowered, and adjusted. Just make sure to consider how these window coverings will be mounted on the French doors and window itself. You'll most likely need to have the corners rounded to accommodate the mounting process.
Also, best window treatments for French doors should be multi-functional, easy to install, convenient to operate, and quick to clean.
Roman Shades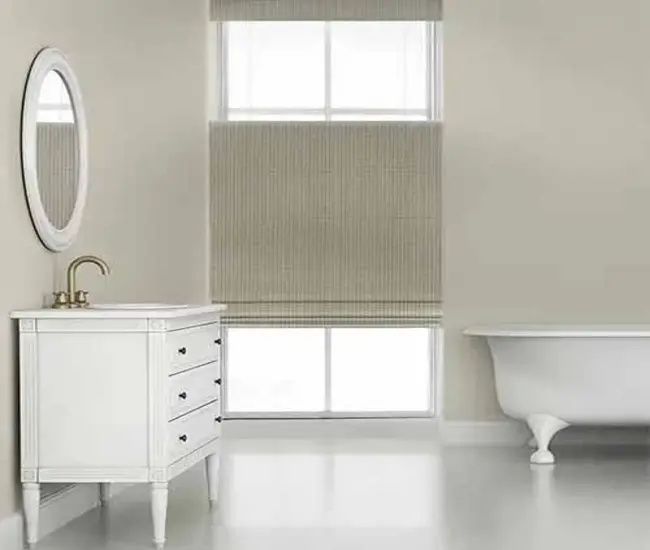 If you're planning to install Roman shades as the best window treatments for French doors, there are a few things you should consider before you purchase them. French doors are usually made of metal, so hanging curtains on them can be difficult. The shades should be long enough to cover the entire door. Magnetic curtain hooks are a better option than screw eyes to make it easier to hang. Also, be sure to measure the height of your doors before ordering your shades.
There are several styles of Roman shades to choose from for French doors. The first type is flat Roman shades, which feature a uniform, clean surface when closed and a stacked accordion look when opened. The flat style is a classic choice for French doors that adds subtle structure to a room. The Greek key and banded styles have a tape trim that contrasts the primary fabric. They can also have different patterns and tones. You should choose one of these styles based on the overall look of the room.
Another option for Roman shades for French doors is woven wood. Woven wood shades are made of woven wood and are often eco-friendly. These shades can also be made from eco-friendly materials such as hemp and cotton. They provide privacy and light blocking benefits, and are a good choice for doors that face the outdoors.
Drapery Sheers
To dress up French doors, consider installing drapery sheers and curtains. These materials are commonly available in 54-inch widths and are perfect for dressing up these windows. They provide privacy and light filtering properties, but do not obstruct the view to the outside. To make these windows look even more stunning, try layering curtains and sheers. For best results, use colors and patterns that complement each other and the windows in your home.
To dress up French doors, use curtains or sheer linens. Drapery sheers or curtains add romance and warmth to the space. This window treatment for French doors is a classic and elegant option.
If you choose to hang draperies over French doors, remember to match the curtains with your interior color scheme. To protect your privacy, make sure your doors face the public with heavier curtains. To dress up the look of your French doors, don't make your curtains the same width as the windows. Otherwise, they'll leave a gap in the window coverage and can give a room an unfinished look.
Blinds and Curtains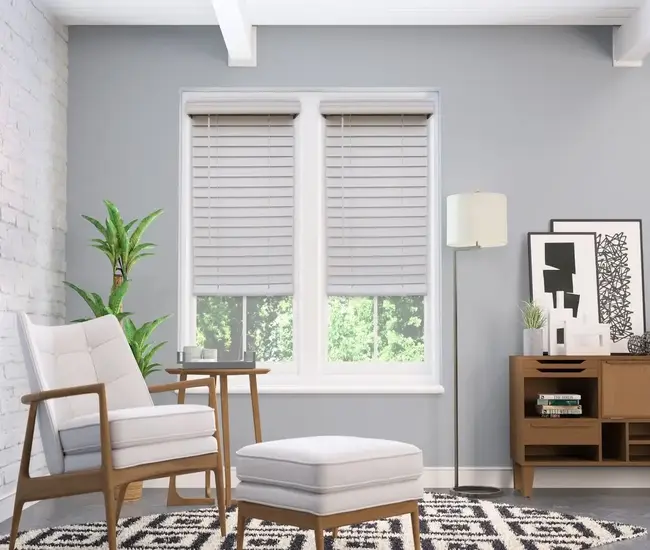 Blinds and curtains are also popular window treatments for French doors. They provide privacy while filtering light and adding a decorative touch to your room. You can choose a rustic look if you prefer contemporary homes. Light colored fabrics add softness to your French doors. The classic and elegant method of dressing French doors offers multiple options for controlling lighting and coordinating fabrics. This versatile solution is suitable for both traditional and contemporary decorating schemes.
Drapery
A French door with a glass window looks great with a floor-length drapery. You can hang the drapery from a traverse rod above the door, making sure that it doesn't interfere with the functionality of the door while open. Pairs of floor-length draperies are one of the best window treatments for French doors. If you intend to hang draperies in a coordinated color, make sure you choose a lining that matches the rest.
The door's top is usually visible. However, you can make it look more softened by hanging sheer voile fabric. Sheer voile is semi-translucent and shimmers, reducing the amount of light entering the room. It can be hung directly in front of your door or placed between parallel rods. Sheer voile can't be opened, but it looks elegant and sophisticated. In addition, a rod-pocket curtain can help you create a softer look.
As one of the best window treatments, two pairs of French doors with transoms flood your living room with natural sunlight. To create a soft yet striking effect, the designers use large span rods to hang the draperies above the transoms. To add interest, the draperies have tassels hanging from their bottoms. The fabric is the same color as the ceiling beams, and the pleats pull it down.
Plantation Shutters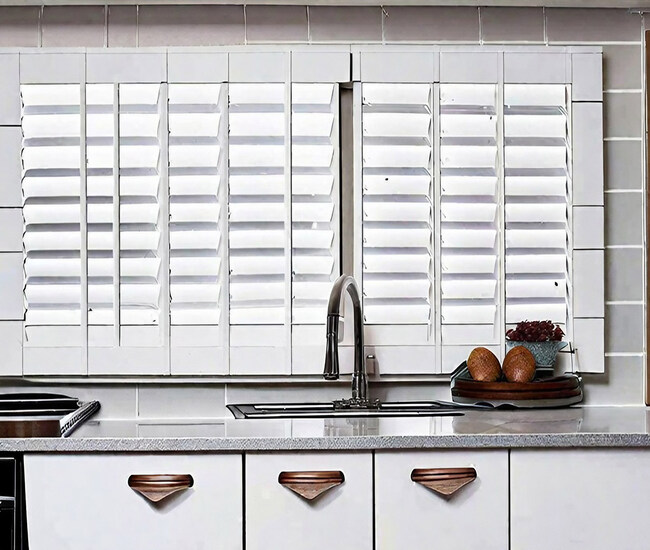 Plantation shutters are also one of the best window treatments for French doors. They are a beautiful way to decorate your home. They can be used as both an entrance and a French window. Plantation shutters for French doors provide privacy inside and block out the natural light outside. The shutters come in a variety of materials and prices, and you can choose one that suits your tastes and budget. You can even add a personal touch by creating a unique look and feel with the shutters that will complement your decor and style.
These shutters can be custom-framed and have louvers that block heat and light. Real wood acts as insulation to keep heat out and block light. As one of the best window treatments for French doors, shutters protect your home from harmful UV rays. Window treatments can reduce energy loss by up to 40%. Plantation shutters can also reduce this energy loss by allowing fresh air to flow through the home. They are also beautiful.
Shutters can be used to add style and privacy to your glass doors. The shutters complement a cottage or beach-style interior. They look great with white interior trim and will complement a beach-style living space. For a more classic look, you can choose shutters that cover just the glass part of your French doors. Shutters that only cover the glass part of your French doors will preserve their original appearance and add a unique touch to any room.
Cellular Shades – One of the Best Window Treatments for French Doors
Cellular shades are a popular option for covering French doors. They have a honeycomb design with a small headrail so that the shade doesn't block the door handle. These window coverings come in a variety of styles, including light filtering and room darkening. Top-down shades, on the other hand, allow you to open the top half of the door while still allowing light to pass through. As one of the best window treatments for French doors, cellular shades are also available cordless, so they do not require dangling cords.
When choosing the best window treatments for your French doors, make sure to choose one with an opacity rating above 80%. Solar shades are a great choice as they can be made opaque or translucent and can block out heat and UV rays. Solar shades are also more privacy-friendly than other window treatments.
Roller Shades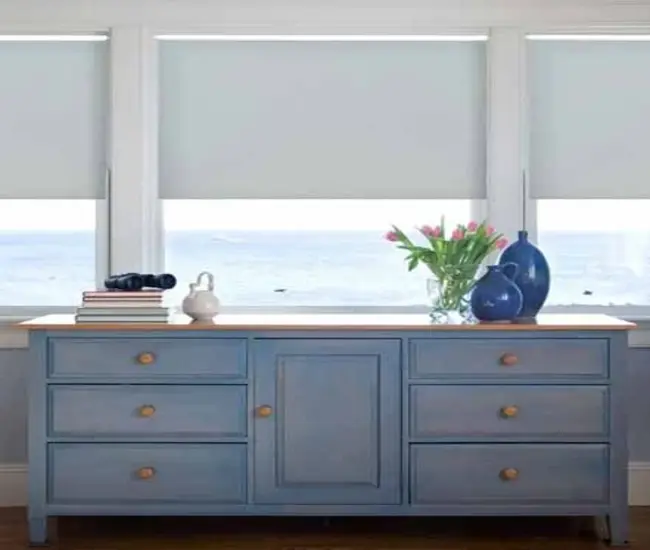 A roller shade is another option for French doors. These shades can either be inside or outside the home and can be operated manually or motorized. A motorized version is also available in both cases. Both types will block the sun's glare and keep it out. Vertical orientations are also possible. Your best window coverings for French doors can be made to match your home's decor, regardless of the orientation of your French doors.
Solar Shades for French Doors
If you are considering installing solar shades on your French doors, you should consider different kinds that are available. These window treatments can help block ultraviolet rays, while still allowing light to enter. These shades can be used inside or outside your home. You can even purchase a solar shade that fits between the glass and molding. To determine the size of the shade, measure the width beyond the glass and the top or bottom measurements of your window.
Installing Best Window Treatments on French Doors
If you are interested in installing your best window treatments for French doors, you can install them by following the steps below: Measure the height and width of your French doors before buying solar shades. Tall windows require special measurements, so it is a good idea to hire a professional to measure them. They can accurately measure your French doors and make sure the window treatment fits securely. You can also ask them to measure your windows, as solar shades are taller and have multiple layers.
Solar Shades vs Roller Shades for French Doors
The way they work is what makes solar shades and roller shades different. Roller shades are only designed to block visible light while solar shades work to control both heat and light. You can mix solar shades with roller shades to achieve the desired look and functionality. They can also be used with smart home automation systems. Solar shades are a great choice for homes with open-concept design. Before you buy a solar shade, make sure to consider the benefits.