Roller shades are a designer's dream, giving you a sleek design in the comfort of your own home. 
They come in an endless array of fabrics and colors, so you can customize them to fit any style or color scheme.
But with so many options out there, how do you choose the right one?
We've put together this roller shade buying guide to help you navigate the world of roller shades. 
We'll cover everything from what size roller shade you need for your window to how much light they let in—and everything in between!
So read on, and get ready to shop for your new roller shades!
Roller Shades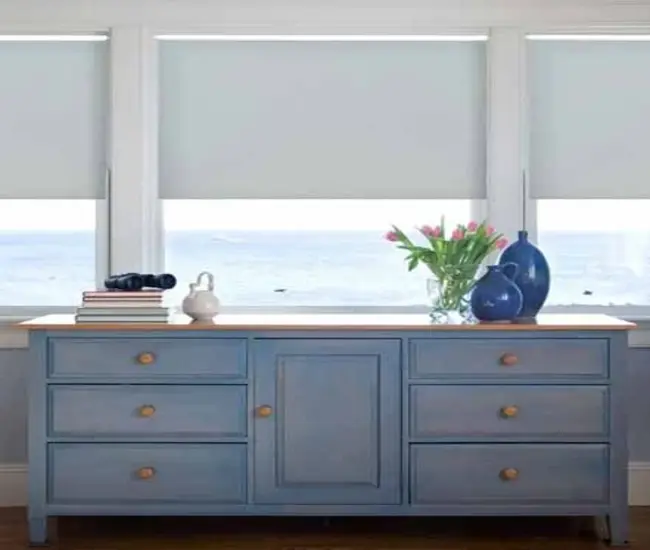 Roller shades are a type of window covering that you can pull down or roll up. They're like mini-blinds but more versatile. They can be pulled down to block out light completely or left open partially for light to shine through.
Roller shades are a great option if you want the versatility of controlling how much light comes into your home—whether it's just enough to see by or all the light in the room. 
They're also great if you want privacy but don't have the money for curtains or drapes that can be pulled shut. The best part? Roller shades are easy to install and take down, making them perfect for renters who may move in and out of their homes often!
How Do Roller Shades Work
Roller shades are great for keeping your home cool and dark, while still letting you have a view of the outside world. Roller shades are generally made up of three parts:
The shade itself is a fabric that rolls up and down on a metal or plastic bar. The fabric can be made from cotton, silk, polyester, or other materials. 
The hardware that holds the shade in place includes brackets that attach to your walls/ceilings, latches to secure the roller shade in place, and tracks (rollers) where the shade is held when it's not being rolled down.
To operate your roller shades, simply pull down on one end of the shade until it's fully open or closed. You can also use a lever to control how much light gets through your window coverings.
Roller shades are easy to install, and because they don't require any wiring, they're a great option for renters who may not want to drill holes in their walls or spend money on professional installation costs.
Upgrades Available with Roller Shades
Roller Shades are a great way to add style and privacy to your home. But did you know that there are several upgrades available with Roller Shades?
Cordless Lift: 
This upgrade provides a smooth, quiet lift and lower of the shades, which is much more convenient than having a cord that gets tangled or stuck in the rollers.
Continuous Cord Loop: 
If you have children or pets in your home, this upgrade will help keep them from getting tangled in the cords and potentially injured. 
The continuous loop also provides an extra layer of safety for children who may be playing near window coverings.
Motorization: 
If you want to automate your Roller Shades so that they open or close at specific times each day, motorization is an excellent choice for keeping your home safe and secure without having to worry about remembering to open or close them manually each day.
Roller shades are a great way to add some style and privacy to your home. But they don't have to be boring! Valances, cornices, and finishing touches can really add some flair to your roller shades.
Valances: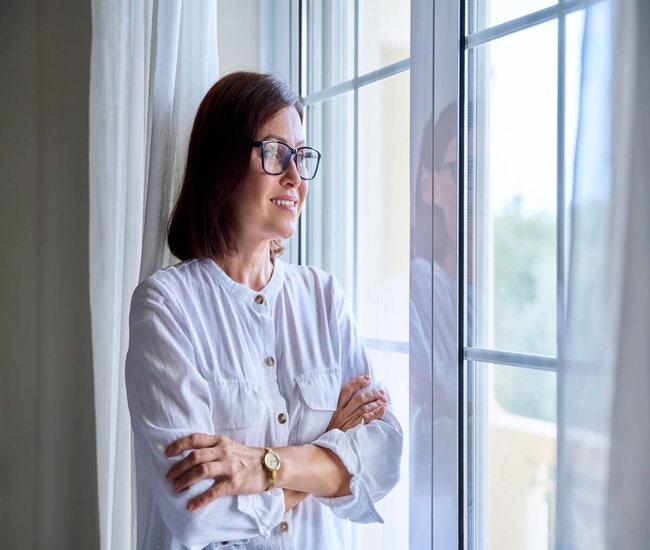 An elegant way to cover up the top of your roller shades. 
Cornices: 
These look great over windows or doors but can also be used to cover up roller shades if you want a more decorative look. 
Mount Consideration
If you're going to choose inside-mount shades, you'll need to make sure your window frame has a minimum depth requirement for the mounting mechanism. 
This will leave gaps at the top and bottom of your shade. To cover these gaps, choose either an outside mount or blackout fabric.
Roller Shades FAQs
What are roller shades?
Roller shades are a type of window covering. They are installed like curtains or blinds and roll up and down on a cylindrical tube. They're great for controlling the amount of light and privacy in your home.
What is the difference between a motorized and manual roller shade?
Motorized shades are operated by an electrical motor that pulls the shade down or up, depending on how you want it to open. Manual shades are pulled down or up by hand and can be adjusted manually by turning a crank.
How do I install my new roller shades?
The installation process varies based on the type of roller shade you have purchased. Follow the manufacturer's instructions for your specific product.
How do I clean my roller shades?
You should clean your roller shades with mild soap, water, and a soft cloth to avoid damaging the fabric. 
If you have light-colored roller shades, use distilled water to avoid staining them. If you have dark-colored roller shades, use vinegar instead of soap or water to avoid streaking.
What's the difference between blackout roller shades and regular roller shades?
Blackout roller shades are specially designed to block out light, while regular roller shades let some light in.