Your dining room needs a window treatment that can add to its interior décor and functionality. It should also be easy to install, operate, and maintain. Here is a comprehensive guide to the 5 best window treatments for dining rooms.
The 5 best window treatments for a dining room include draperies, shades, blinds, balloon valances, and plantation shutters. All the five best window coverings for dining rooms can be customized for size, style, color, design, functional potential, lift options, and affordability. Also, they are available with huge discounts, free samples, free DIY installation tips, and a free lifetime warranty.
Things to Consider to Choose the Best Window Treatment for Dining Rooms
Choosing the right window treatments for your dining room can enhance its overall look and functionality. Here are some factors to consider when selecting best window coverings for your dining room:
Light Control: Depending on the style of your dining room, you may want to consider the amount of natural light that enters the space. For example, if your dining room receives a lot of direct sunlight, consider selecting window treatments that provide better light control such as blackout or room-darkening shades.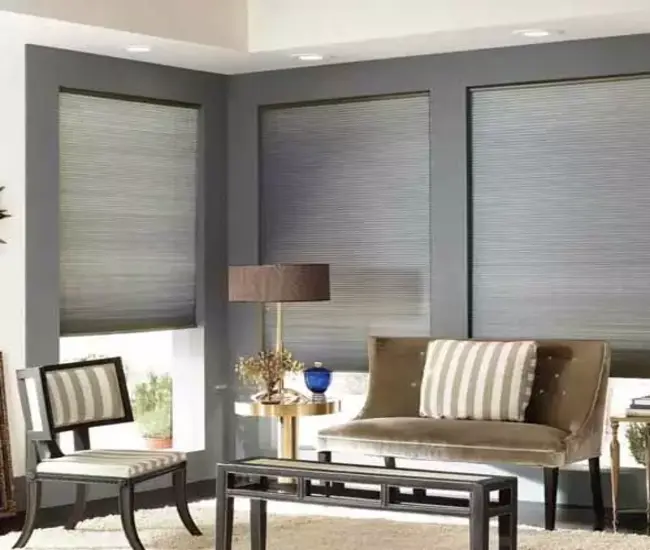 Privacy: If your dining room windows face a busy street, privacy may be your concern. Window treatments such as vertical or horizontal blinds can be adjusted to provide privacy while still allowing some natural light to enter the dining room.
Style: Window treatments can add style, texture, and personality to your dining room. Consider the overall style and decor of the room when selecting window coverings. For a modern look, consider selecting roller or cellular blinds. For a classic look, go for wooden blinds or shutters.
Maintenance: Some window treatments require more maintenance than others. For example, wooden blinds may require regular dusting and occasional vacuuming. If you prefer low-maintenance blinds, consider selecting aluminum or vinyl blinds.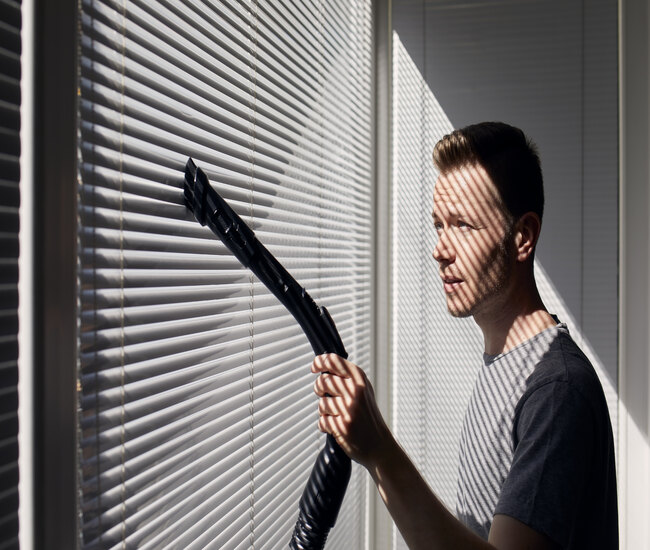 Budget: Window treatments for dining rooms come in a variety of price ranges. Consider your budget when selecting window coverings for your dining room. While some styles may be more expensive than others, it's important to select quality shades or blinds that will last for many years.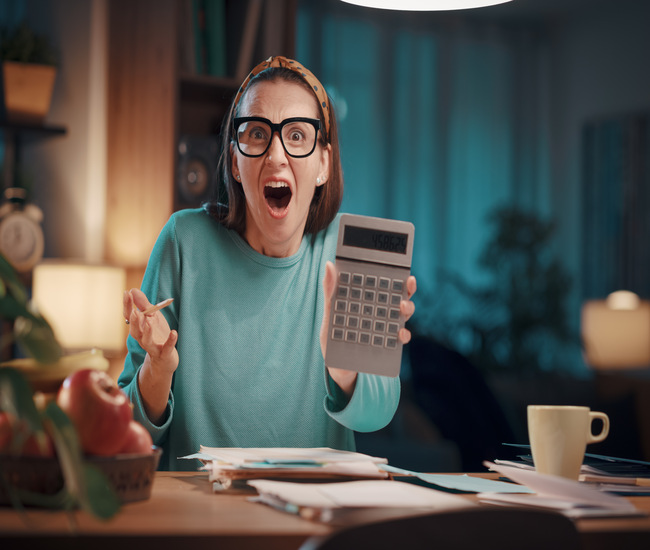 By considering these important factors, you can choose window blinds that meet your needs and enhance the look and feel of your dining room's interior.
5 Best Window Treatments for Dining Rooms
Draperies
Among the 5 best window treatments for a dining room, draperies are a more popular choice.
Here are some of the reasons to choose draperies for dining rooms:
Adding Softness and Texture: Drapery is chosen for the dining room because of its softness and its ability to add texture and color to your dining room's interior décor style.
Formal and Casual Styles: Draperies for dining room window treatments can be either formal or casual depending on the material and style. For example, you can layer a fabric shade or wooden blinds over the drapery to create a casual look. You can also combine several different window treatments for your dining room.
Shades
Here are some of the reasons to choose shades for your dining rooms.
Blackout Functionality: You can also choose a fabric for your dining room shades that will block out the light from the outside.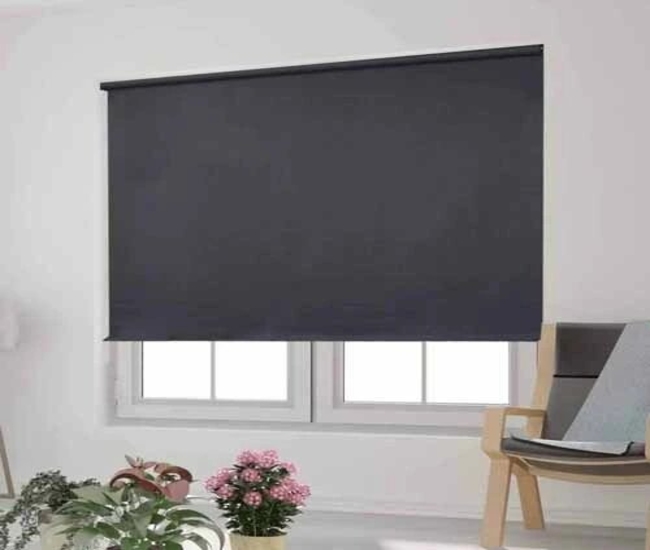 Cleaner Look: If you have a tall window in your dining room, you can choose a roller shade that will hide the mechanism and give a cleaner look. You can also choose one that matches the color and style of the rest of your room. Pink is always a good choice.
A Wide Range of Prices: These window treatments come in a range of prices. There are budget-friendly options as well as more classic, timeless styles.
Cordless Lift: A common choice among homeowners is a cordless lift shade. It is easy to use and eliminates unsightly wires.
Motorized Lift: Motorized shades are ideal for large windows. These window treatments are easy to use and great for homes with pets and children. A shade can make your dining room look great at a price you can afford.
Shades for dining rooms are available in different styles, including roller, sheer, and tie-up. In a room where guests are expected to visit, it is important to choose the right shade.
Roller Shades: When choosing the window treatment for your dining room, look for roller shades that will help you achieve the desired aesthetic. They are a great choice for privacy but often lack style. However, there are many styles of roller shades available today.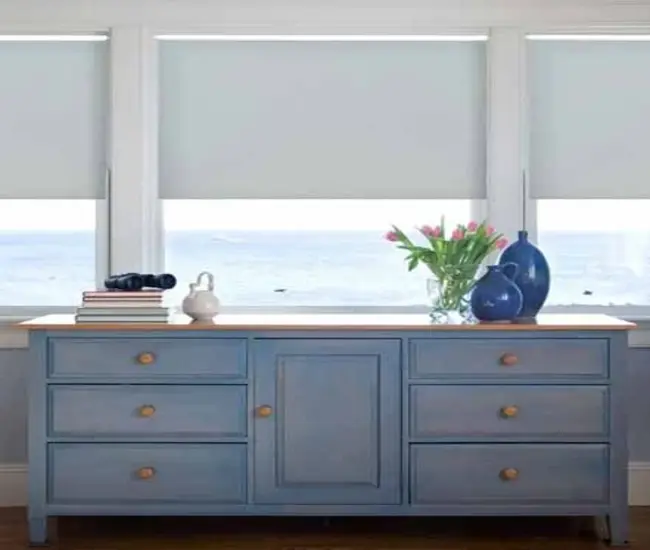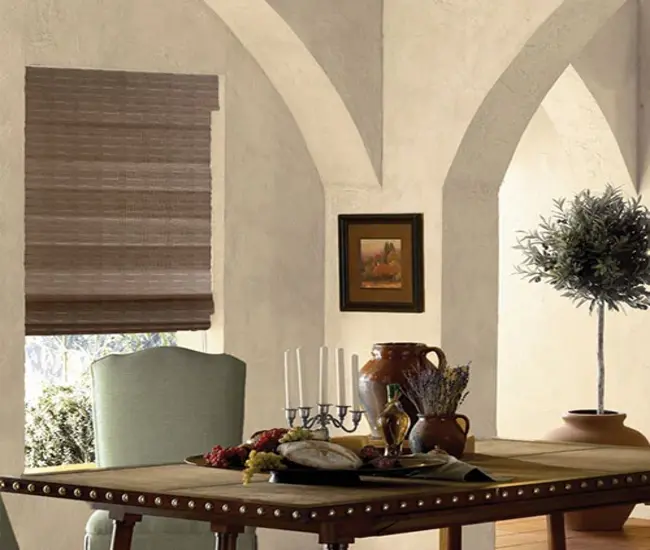 Sheer Shades: A combination of blinds and window coverings, light-filtering sheer shades can be used to block out the sun. These products filter light and cut down on UV rays while providing privacy. They also look great. This article will discuss the many benefits of window coverings. Continue reading to learn how to choose the right style to decorate your dining room. Light-filtering sheer shades are an excellent choice for rooms with limited natural light. Because of their sheer appearance, these window treatments filter glare and soften spaces with high contrast. These shades can add a whimsical and delicate air to your home.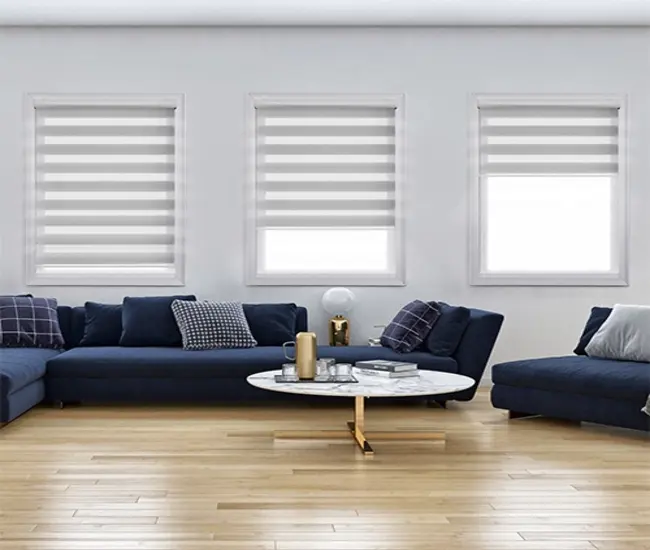 Tie-up Shades: If you are interested in decorating your dining room with custom window treatments, you may want to consider buying tie-up shades. These are essentially curtains with ties on the sides. For a personal look, you can add different fabric ties to the curtains. You can also buy them in many different styles and patterns if you don't feel confident cutting linen. They can help create a more formal ambiance than blinds and drapery.
Blinds
The third option among the 5 best window treatments for dining rooms is that of blinds. Blinds for dining rooms are characterized by horizontal or vertical slats. These slats can be raised, lowered, or adjusted for the required amount of light control, privacy, insulation, and other benefits.
As one of the 5 best window treatments for dining rooms, blinds are available in different functional and design variants, such as privacy wood blinds, light filtering blinds, faux wood blinds, cordless blinds, mini blinds, and motorized blinds. Among them, privacy wood blinds are usually preferred over other variants.
Privacy Wood Blinds: While shades may offer privacy, they do not provide the same aesthetic appeal as privacy wood blinds.
Wood Blinds: Wooden blinds are elegant and natural looking in any dining area. These window treatments are made to look like real bamboo or wood. They reduce the sun's glare and heat.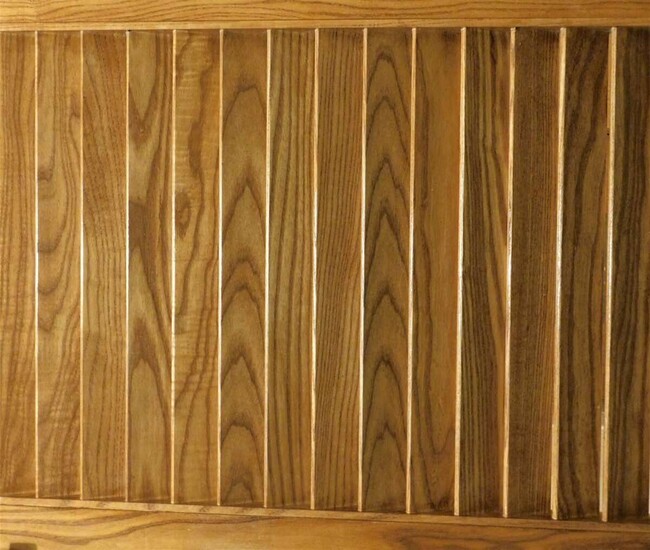 Faux Wood Blinds: Faux wood blinds can be a good choice for those who are worried about the cost. Wood blinds are a better option if you prefer the natural look and feel of woven bamboo or wood.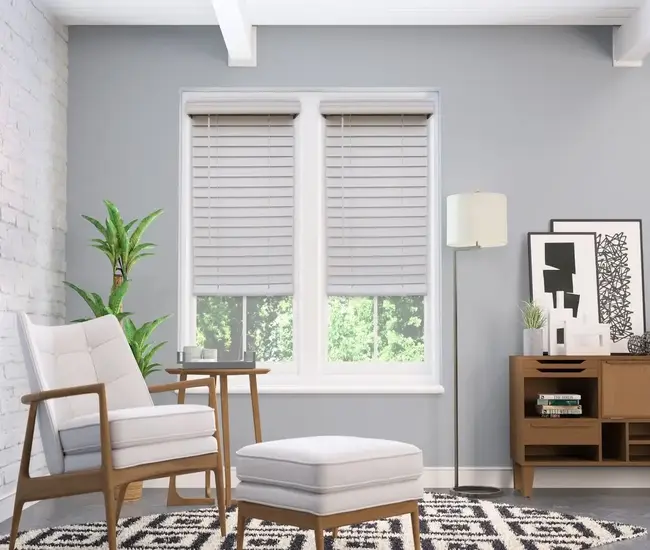 When choosing blinds for your dining rooms, consider where you will place these blinds. If the blinds are facing the street, you'll need privacy. On the other hand, if the windows are located inside your house, you'll want to keep them hidden from your neighbors. For privacy in these areas, you'll want to opt for composite or faux wood blinds. These materials can withstand moisture better than real hardwood.
Balloon Valances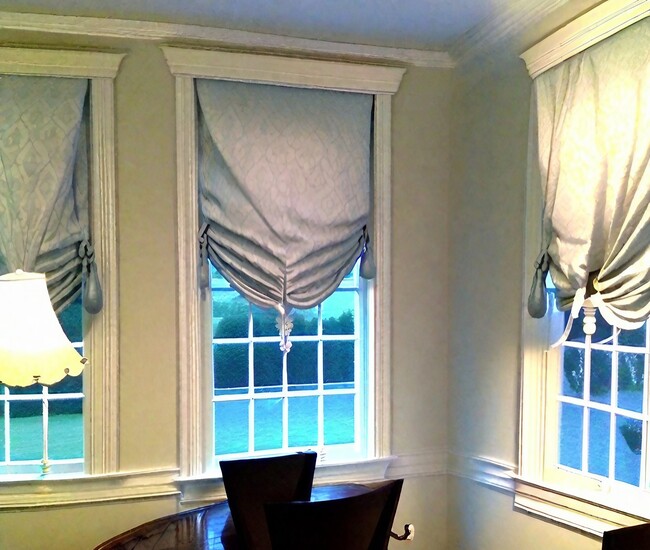 A balloon valance is a great choice for a dining area. These valances are usually made of lightweight cotton and drape over the windows. They have a classic, opulent profile. They can also be made from satin or chiffon.
Here are different variants of balloon valances for dining rooms.
Swag Valance: A swag valance can be a beautiful choice for a dining area. These drapes are reminiscent of a traditional valance and can be made in a variety of colors and prints.
Pouf-Style Balloon Valance: A pouf-style balloon valance will give your dining room a whimsical look. These dining room window treatments can be paired with cafe curtains or blinds. You can also choose a balloon-style valance that is reminiscent of a ball. Either way, these valances are a fun way to personalize the space and express your personal style. There are many styles and colors of balloon valances available, so you can find the right one to fit your dining room.
Box-pleated Valance: Another popular style is the box-pleated valance. This style is very similar to a regular vale but is wider and gathers higher above the window frame. It is attached to the window frame with an L-shaped rod. This type looks best when paired with drapery panels. It will soften the window lines. If you're unsure about which style to choose, make sure to find a fabric that complements your interior décor style.
Faux-wood Plantation Shutters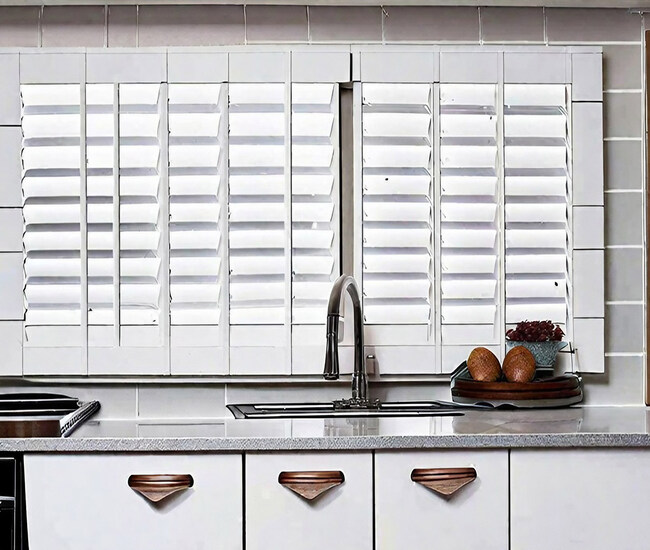 There are many reasons why homeowners choose faux-wood plantation shutters as one of the 5 best window treatments for dining room window treatments.
Here are the key benefits of faux wood plantation shutters.
Custom Fit: They can be custom fitted to fit any window shape, including arched windows and bay windows in your dining room. These shutters can be made from many different materials, and are available in many colors and finishes.
Natural Wood Finish: These shutters are popular for dining room window treatments because of their natural wood finish. However, this does not mean you should compromise on quality. Faux-wood shutters are a great alternative to real hardwood, and they have a timeless appeal.
Energy-Efficiency: Faux-wood plantation shutters can also be very energy efficient. They reduce heat loss through windows, making your home much more comfortable and keeping your thermostat from overworking. Weather-stripping allows these shutters to be adjusted easily. These shutters are ideal for a dining room. Once installed, faux-wood plantation shutters are easy to operate with a hidden tilt rod.
Additional Accessories: These shutters for dining rooms can be purchased with additional accessories, such as a sidelight, to match the decor.