Why Should I Buy Cellular Shades – Top 5 Reasons
When you're trying to decide the best window treatment for your room, there are many options to choose from. An excellent choice for many reasons is honeycomb or cellular shades for windows. Read on to discover top 5 reasons to buy cellular shades.
Cellular shades come with the broad range of options in color, material, style, and lift option. Also, they provide safety for your kids and pets, and you can get them custom cut to fit any window.
Top 5 Benefits to Buy Cellular Shades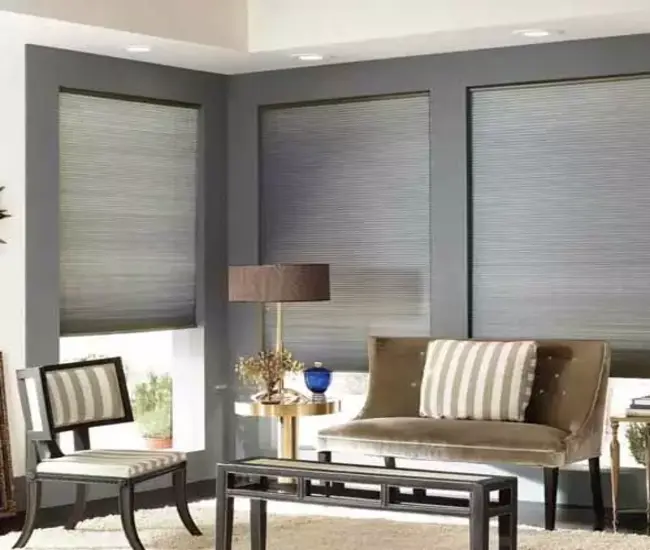 Insulation, energy efficiency, safety, cost-effectiveness, and complete customizability are the top 5 advantages of buying cellular shades.
Great Insulation Potential
Cellular shades or honeycomb blinds are designed with insulating properties to help keep your room warm during winter and cool during summer.
The honeycomb structure of the cellular shades creates air pockets that trap heat, making the room more energy efficient. This can result in lower cooling and heating costs, as well as improved comfort levels in the room.
The insulating properties of cellular shades for windows can vary, depending on factors such as the choice of material, the thickness of the shade, and the size of the cells.
Light Control and Blackout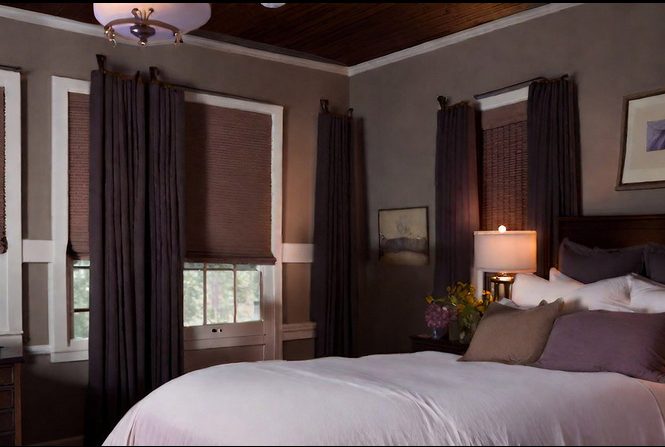 You can control how much light filters in with a light filtering cellular shade, or how dark the room is with a full blackout shade. You can even choose a top down bottom up option so that you get the best of both worlds in light filtering!
If temperature control is important, any style will create a barrier between your interior and the outdoors. You can even layer styles if one look isn't enough for you!
Another excellent feature of cellular shades is the safety for children and pets. Their safety comes from the lift options like cordless, motorized, smart, and top down bottom up.
Unlike old mini-blinds with their cords dangling dangerously in the up or down position, cordless cellular shades are built in a much safer manner without loose swinging cords. This makes them much safer for children and pets alike.
Safety from cords isn't the only way honeycomb shades protect your family. The full coverage of a perfectly fitted set of shades means that there are no gaps in coverage.
Full Customization for a Perfect Fit
A full range of customization options is one of the top 5 benefits to buy cellular shades. You can personalize your honeycomb window treatments for size (width and height), color, functionality (light filtering and blackout), and lift options (corded, cordless, and motorization).
You'll have no problem getting the exact look and feel of your cellular shades for your home or office, as there are lots of options for color and style. At Affordable Blinds, you have a full range of custom options to choose from.
Cost-effectiveness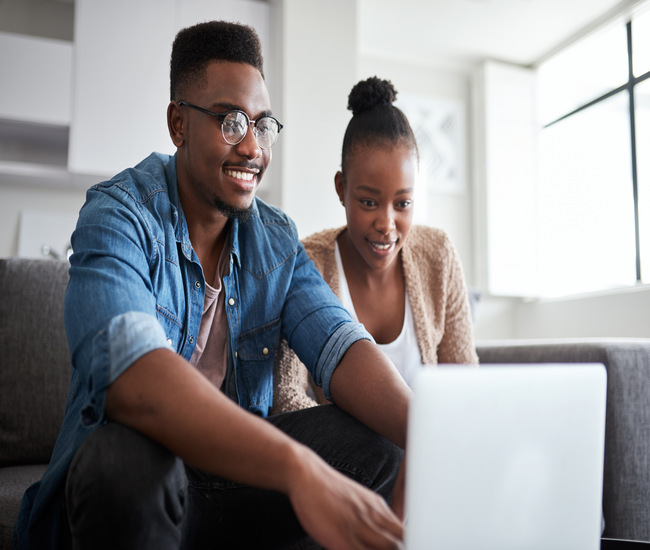 Cellular or honeycomb window treatments offer a cost-effective way to treat your windows. As there are different materials to choose from, you can go for the one that is low-price. Meanwhile, huge price discounts at Affordableblinds.com online store further add to the affordability of cellular shades.
Summing Up
Apart from top 5 reasons to buy cellular shades, there are other features that make them an attractive window treatment. For example, they are easy to measure for, install, and operate. With some easy to follow measuring instructions, you can ensure a perfect fit and harvest maximum functioning potentials. Also, they are cost-effective window treatments with huge price discounts and free offers like free samples, free shipping, and a free lifetime warranty.