When you're trying to decide the best window treatment for your room, there are many options to choose from. An excellent choice for many reasons is honeycomb or cellular shades for windows. Read on to discover top 5 reasons to buy cellular shades.
Cellular shades come with the broad range of options in color, material, style, and lift option. Also, they provide safety for your kids and pets, and you can get them custom cut to fit any window.
If you don't know why cellular shades are better than blinds, read this comparative analysis of the pros and cons of each type of window treatment.
Honeycomb or cellular shades and blinds are popular choices for treating windows in homes and offices. But it is a common belief that cellular shades are a better choice. Here you'll find some arguments in the support of that belief.
Why are Honeycomb Shades Better Than Blinds?
Cellular shades and window blinds both have their advantages, but here are some reasons why some homeowners might prefer cellular shades over traditional window blinds:
Energy Efficiency: Cellular shades are hailed for their amazing insulation properties, which can help to regulate temperature and reduce energy bills of your home.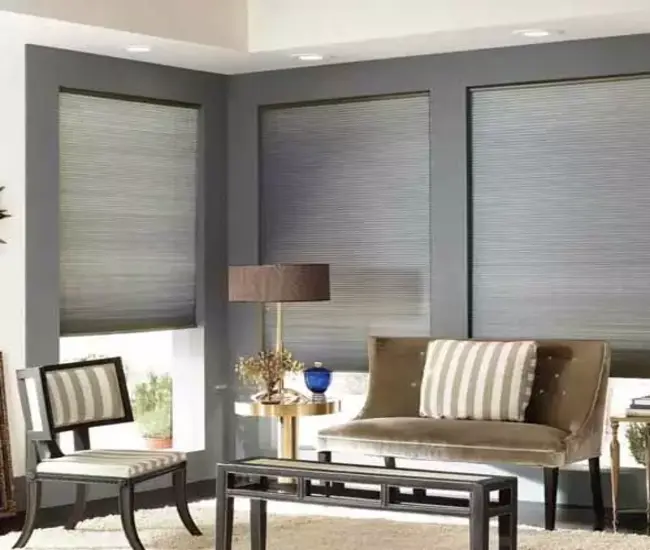 Better Privacy: The unique honeycomb structure of cellular shades can increase privacy compared to traditional blinds.
Noise Reduction: The insulation properties of cellular or honeycomb shades also help to reduce noise levels.
Style: Cellular shades for windows come in a variety of colors, lift options, and styles, making it easier to match with any decor.
Safety: Blinds for windows with cords can be a potential hazard to children and pets in your home, but cellular shades are available with cordless lift options for greater safety.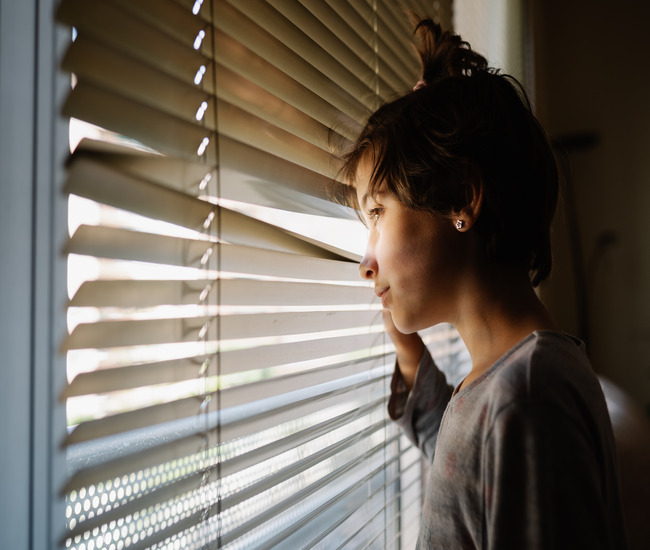 Here it's also important to note that blinds have their own advantages. For example, they are easier to clean and repair, and have a lower upfront cost. Nevertheless, the advantages of cellular shades overweigh those of blinds.
Pros and Cons of Cellular Shades
Looking like little honeycombs from the side and sleek perfectly lined shades from the front, these new curtains are worth the little bit extra you'll spend. One of the newer designs of honeycomb window treatments are top down bottom up cellular shades.
Let's go over some amazing features to help you understand why they're definitely worth the investment.
Pros
Ultimate Energy Efficiency
First, they're incredibly designed for ultimate energy efficiency. The spaces created between each side of the shades by their cool design act as individual barriers keeping the outside temperatures at bay. It's like a layer of insulation!
They make it easy to add an extra boost to your temperature control in any room they're installed. Plus, they look great doing their job! When you follow the easy measuring guidelines here, you'll have no problem getting your perfect fit.
Second reason why cellular shades are better than blinds is their versatility. There are so many different types of shades to pick from that any window or even door that you need to cover is no problem.
Even you can switch from verticals to custom cellular shades for their sliding glass doors!
You can choose any level of light filtering you need, and can even maximize light control with top down bottom up shades.
You can even block all light with a blackout shade option.
Between the many types of cellular shades offered and the many colors and styles offered at AffordableBlinds.com, you can finish up any design project with the perfect window dressings.
The third major advantage of cellular shades over blinds is their value. While you may invest a bit more for cellular shades than the older and more outdated options like mini blinds and verticals, you'll have a window treatment that is up to date, chic and stylish, and sure to look great for years to come.
In addition to looking great they're made with great quality materials and designed to last. In the event that you have any kind of manufacturing defect, your purchase is covered by replacement if necessary. We also offer a sure fit guarantee to cover any measurement mishaps.
Cons
Cost: Compared to traditional blinds, cellular window shades can be a bit more expensive. This is because they are made from superior-quality materials and involve a more complex manufacturing process.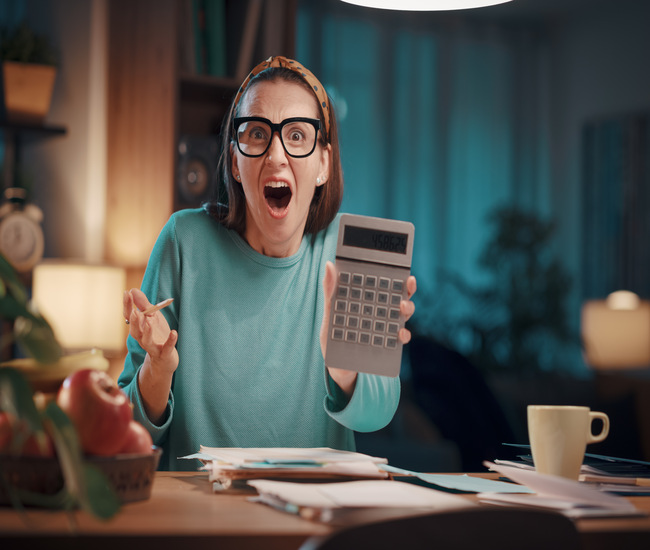 Maintenance: Cellular or honeycomb shades can be more difficult to clean and maintain compared to blinds. This is because they are typically made of fabric materials and can be prone to collecting dust, dirt, and debris.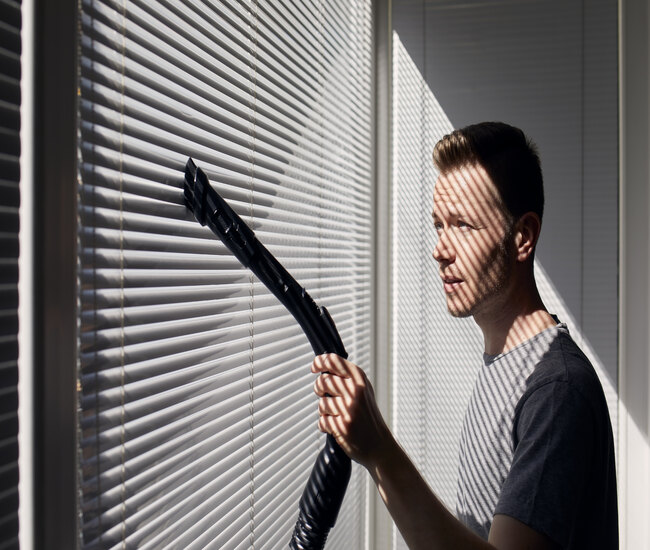 Pros and Cons of Blinds
Pros
Affordability: Blinds for windows are generally cheaper than cellular shades, making them a more budget-friendly option for those who are looking to save some money.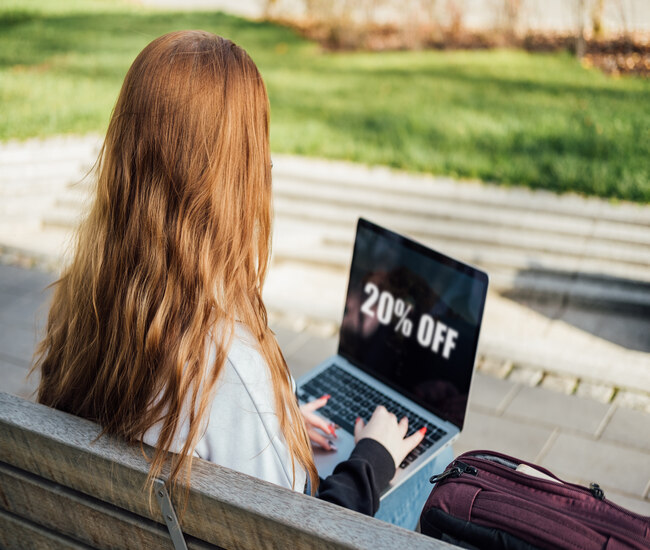 Vertical and Horizontal Slats: Blinds are available in both horizontal and vertical slats, which add to the functionality and curb appeal of your room's interior.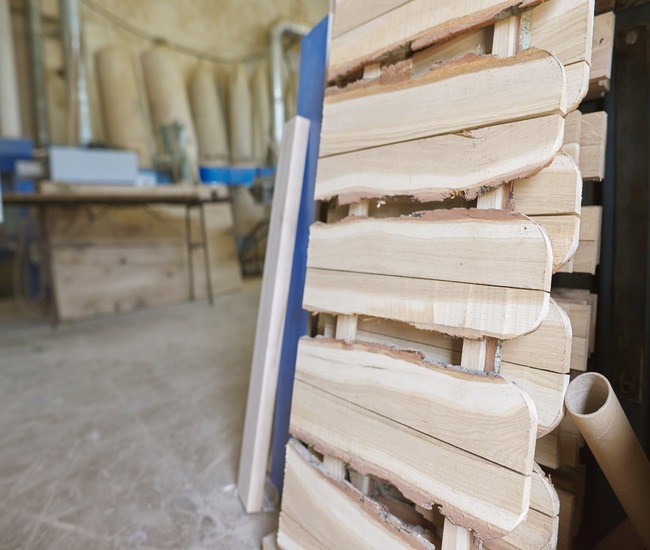 Cons
Low Energy Efficiency: Blinds for windows do not provide the same level of insulation and energy efficiency as cellular shades. Also, they may not be as effective at reducing energy bills or maintaining a comfortable temperature in the room as cellular shades.
Less Noise Reduction: Window blinds are not as effective at blocking out or reducing noise as cellular window treatments. So, they may not provide you with the same level of peace and quiet in the room.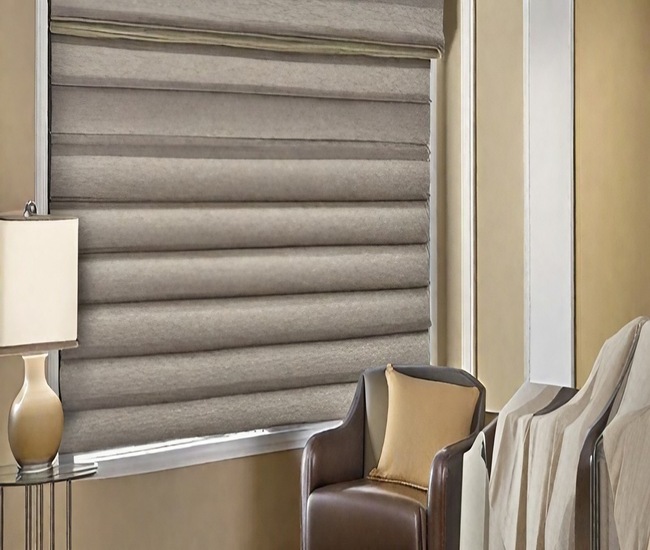 Summing Up
Overall cellular shades are a better choice than any other window covers on the online market. You'll be pleased with your purchase. If you've got questions or need help ordering a product, feel free to reach out to customer service. You can get your order sorted and placed so your home can finally feel complete!