Fashioning the perfect window treatment for a bay window can feel like an intimidating task. It's important to find something that perfectly frames and highlights your view, yet still provides enough privacy. Choosing the right shade or curtain is like putting together a complex puzzle – it takes patience, dedication, and know-how! As daunting as this challenge may sound, fear not: we've got you covered with our list of top 10 window treatments for bay windows.
A bay window can add visual interest and depth to any room in a home – but only if dressed up properly. Whether you prefer modern designs or more traditional styles, there are plenty of options available when it comes to finding the ideal shades or curtains for your space. From Roman blinds to draperies to woven wood shades, each type offers its unique benefits and aesthetic appeal.
Elevate your space with the top 10 window coverings for bay windows! In selecting something that fits both practical and design needs, consider some of today's most popular types to showcase a bay window transformation without stretching tight budgets. With insights on light control and color in hand, be ready for an impactful upgrade!
Top 10 Window Treatments for Bay Windows
Ah, window treatments – the bane of our lives. Don't you just hate them? You know what I mean – those curtains and blinds that adorn every single bay window in every home across the world! Ugh. Who knew one kind of window could require so much consideration when it comes to selecting the perfect treatment for its unique shape and size?
With an abundance of options on the market, you can confidently be sure that there is a window treatment perfect for your bay windows. From classic shutters to stylish shades and everything in between – whatever material or style fits with your aesthetic vision is readily available.
Here are top 10 picks for bay window treatments.
1. Roman Blinds: Roman blinds are a popular choice for bay windows because they can be customized to fit the exact size of each individual window in the bay. They also provide a clean, streamlined appearance that complements the angular shape of your bay windows.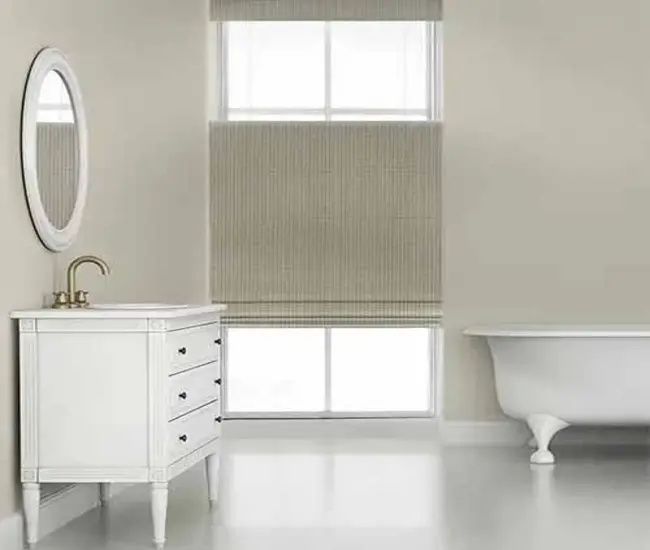 2. Draperies: Floor-to-ceiling drapes can add drama and elegance to your bay window treatment. You can go for a neutral color or design to keep the focus on the shape of the windows.
3. Honeycomb Shades: Honeycomb shades are a good option for bay windows as they provide excellent insulation and energy efficiency. Also, you can customize them to fit the unique angles of each window in the bay.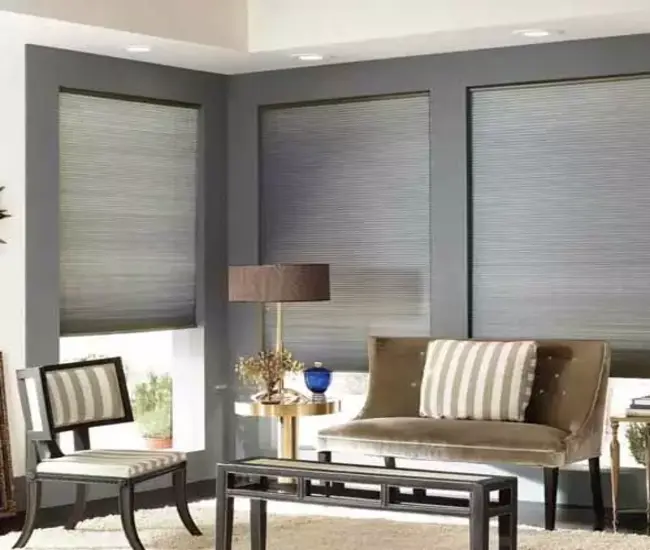 4. Shutters: Plantation shutters can be a good option for your bay windows as they provide a classic, timeless look. They can also be custom-made to fit each window in the bay.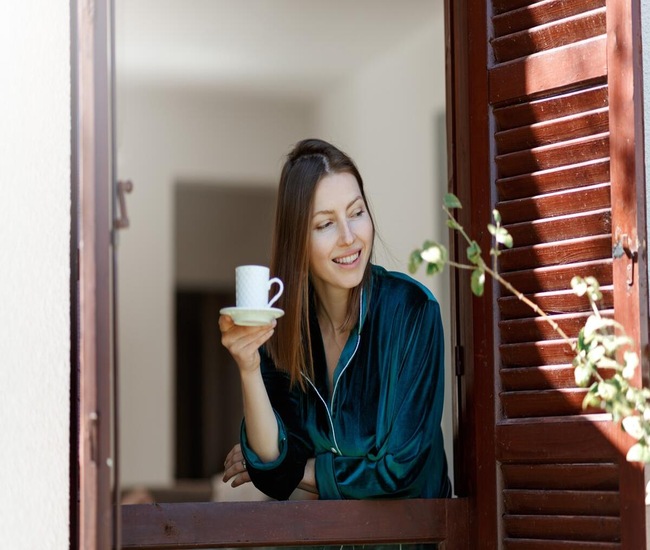 5. Sheer Curtains: Sheer curtains add a soft, ethereal look to your bay windows. They can be hung from a curved rod to accentuate the shape of the bay.
6. Venetian Blinds: Venetian blinds can be a good option for bay window treatments for they provide privacy and light control. They can also be custom-made to fit the size of each window frame in the bay.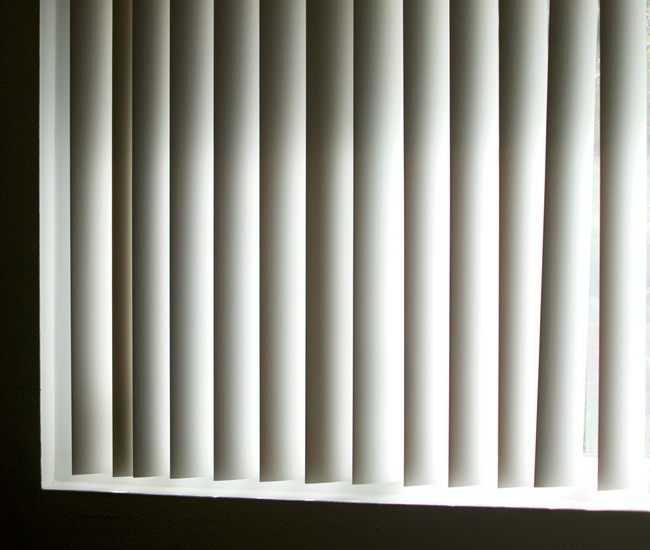 7. Top-down, Bottom-up Shades: Top-down, bottom-up shades can be opened at both the top and bottom. So, they can render excellent ventilation potential to your bay windows.
8. Cordless Blinds: You can also install cordless blinds on your bay windows. The cordless option comes as an advanced safety feature for homes with children and pets.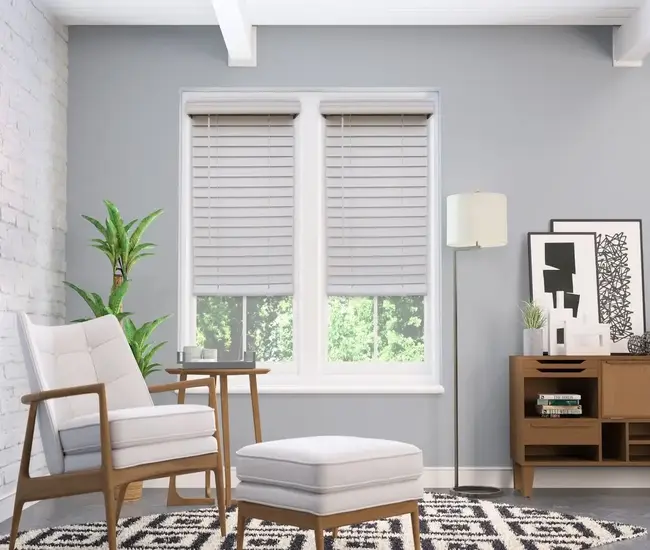 9. Smart Window Treatments: Smart window treatments for bay windows can be operated with the help of a voice command or a touch on the screen of your smartphone.
10. Woven Wood Shades: Woven wood shades are also a popular choice for treating bay windows. They can add a sense of texture and elegance to your bay windows.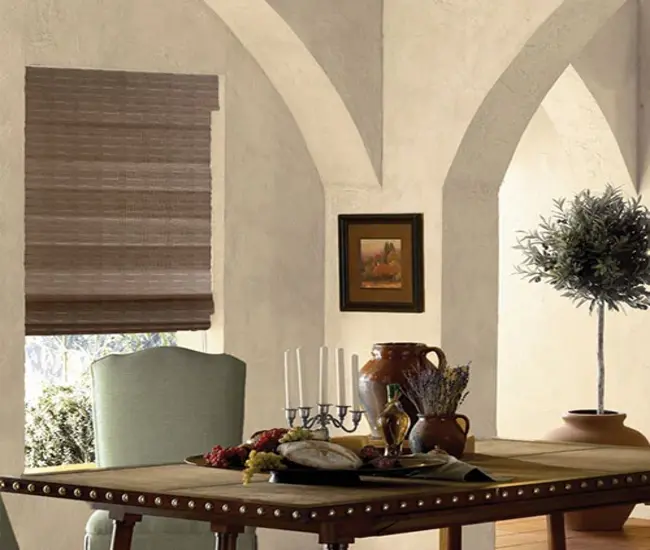 Benefits Of Window Treatments for Bay Windows
It may seem like more trouble than it's worth to invest in window treatments for your bay windows, but the truth is that there are many benefits. Despite any preconceived notions you have about taking on this task, read on to discover why adding window treatments to your bay windows can be a great choice.
Style and Beauty
To start with, window treatments add beauty and style to your home decor. Whether you choose curtains or shades, they enhance the look of the windows while also allowing light control. With various colors and fabrics available, you can find something that complements your existing color palette perfectly. The right treatment will give your room a finished feel as well as make it appear larger by creating an illusion of height.
Additional Privacy
On top of that, window treatments provide additional privacy when needed without blocking out natural sunlight completely. If necessary, you could always opt for blackout shades that offer complete privacy and darkness—a bonus if you want to take a nap during the day!
Sound Insulation
Depending on their material and thickness, you might even get some sound insulation from outside noise too. All these factors make investing in window treatments for your bay windows beneficial for both looks and practicality.
Drawbacks of Top 10 Bay Window Treatments
Below are some of the drawbacks of top 10 bay window treatments for bay windows.
Cost: Bay windows usually require custom coverings that can be more expensive than standard window treatments.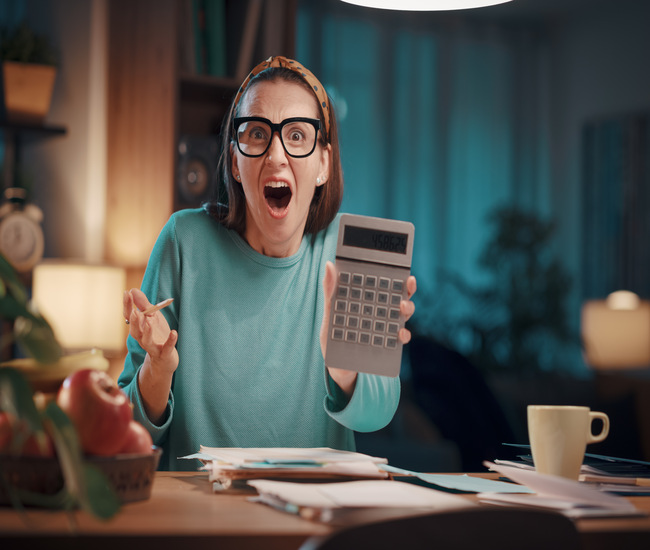 Installation: Installing window treatments on bay windows can be more complicated than installing treatments on standard windows. You need to treat each window frame separately.
Maintenance: Window treatments for bay windows may require more maintenance than standard treatments due to their shape and size.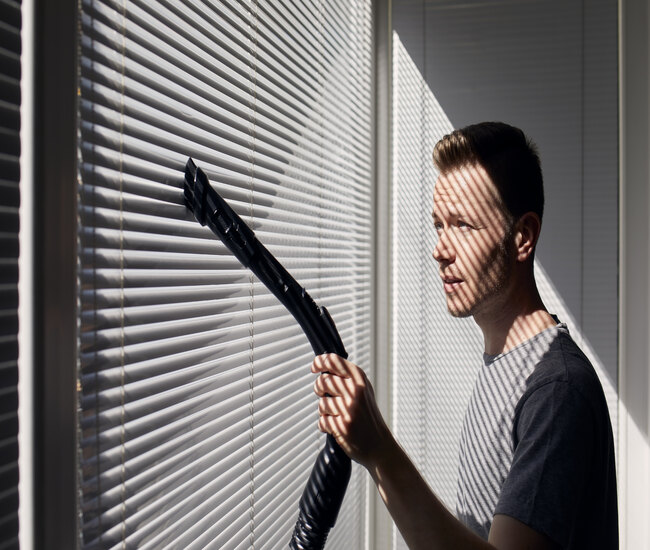 Tips for Choosing the Right Window Treatment for Your Bay Window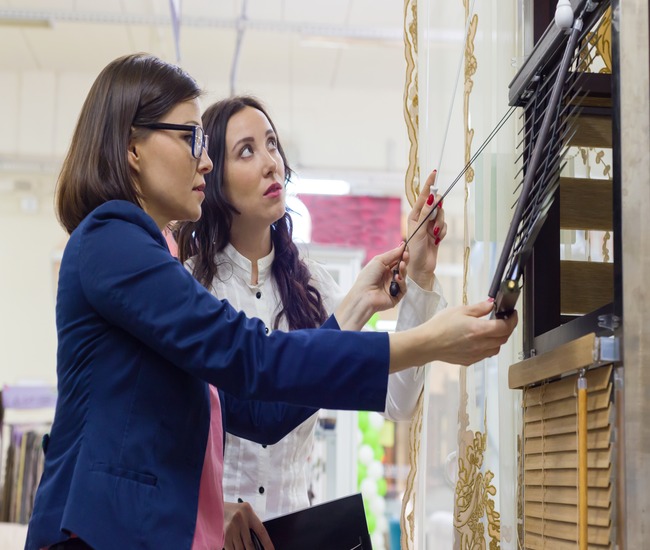 Choosing the right window treatment for your bay window out of the top 10 picks can be a daunting task. After all, you want to consider the look of your home and any other practical considerations. But don't worry – there are a few tips that may help you make the best decision:
Start by taking measurements. Remember to include the depth of your windowsill when measuring so that you get an accurate idea of how much space you have available.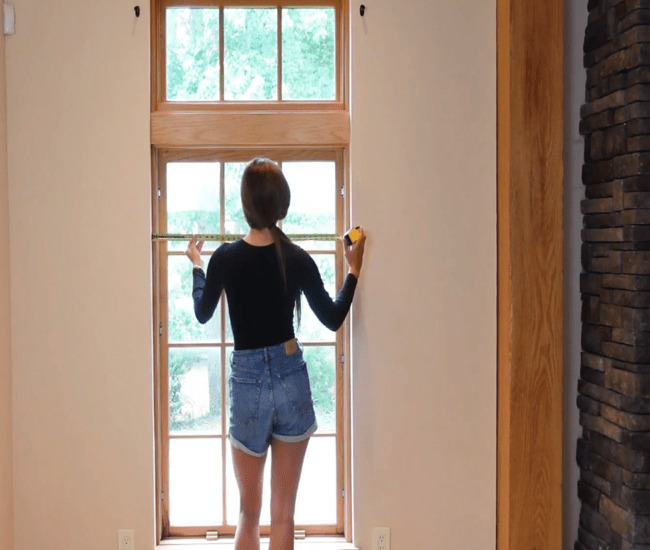 Think about the function of your window treatments. Do you need them primarily for privacy? Are they more decorative? Knowing what purpose they will serve can help narrow down your choices.
Consider materials like fabric, wood, or metal based on their durability and desired aesthetic. Also pay attention to details such as color, texture, pattern, hardware, and other features to create just the right balance between form and functionality.
Are you looking for a window treatment to liven up your bay-window? With careful consideration and some creative thought, it's easy to find the perfect solution that blends style with practicality. Together they can provide protection from outside elements while also enhancing décor indoors; allowing you to achieve an ideal balance between attractiveness and functionality in one go!
Conclusion
When it comes to top 10 window treatments for bay windows, there are a lot of options out there. From shutters and shades to blinds and curtains, you can find something that fits your style perfectly. Not only do these top 10 customized blinds provide the perfect frame for any room, but they also offer great benefits such as energy efficiency, noise reduction, and improved privacy.
Ultimately, choosing the right window treatment for your bay window depends on what look you're going for and how much light control you need in the space. Whether you're looking to add some drama with dramatic drapes or keep things simple with a classic shade – take your time exploring all your options until you find one that speaks to you.
Window treatments aren't just practical additions; they're artful statements about who we are and how we want others to see our homes. With so many styles out there, finding the perfect fit for your bay windows is like piecing together a puzzle – when everything's in place, it's nothing short of stunning!