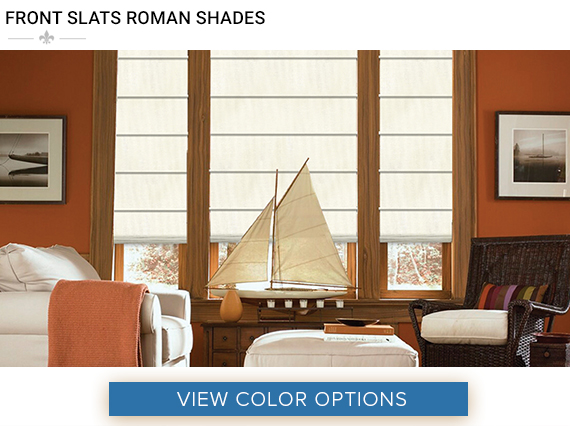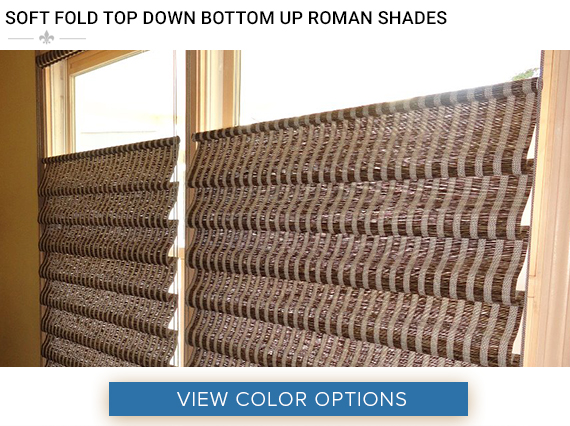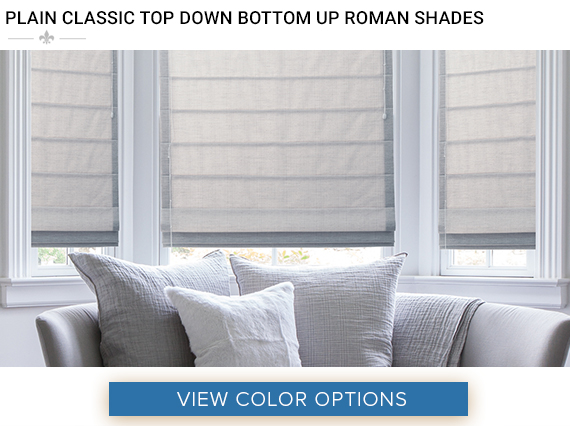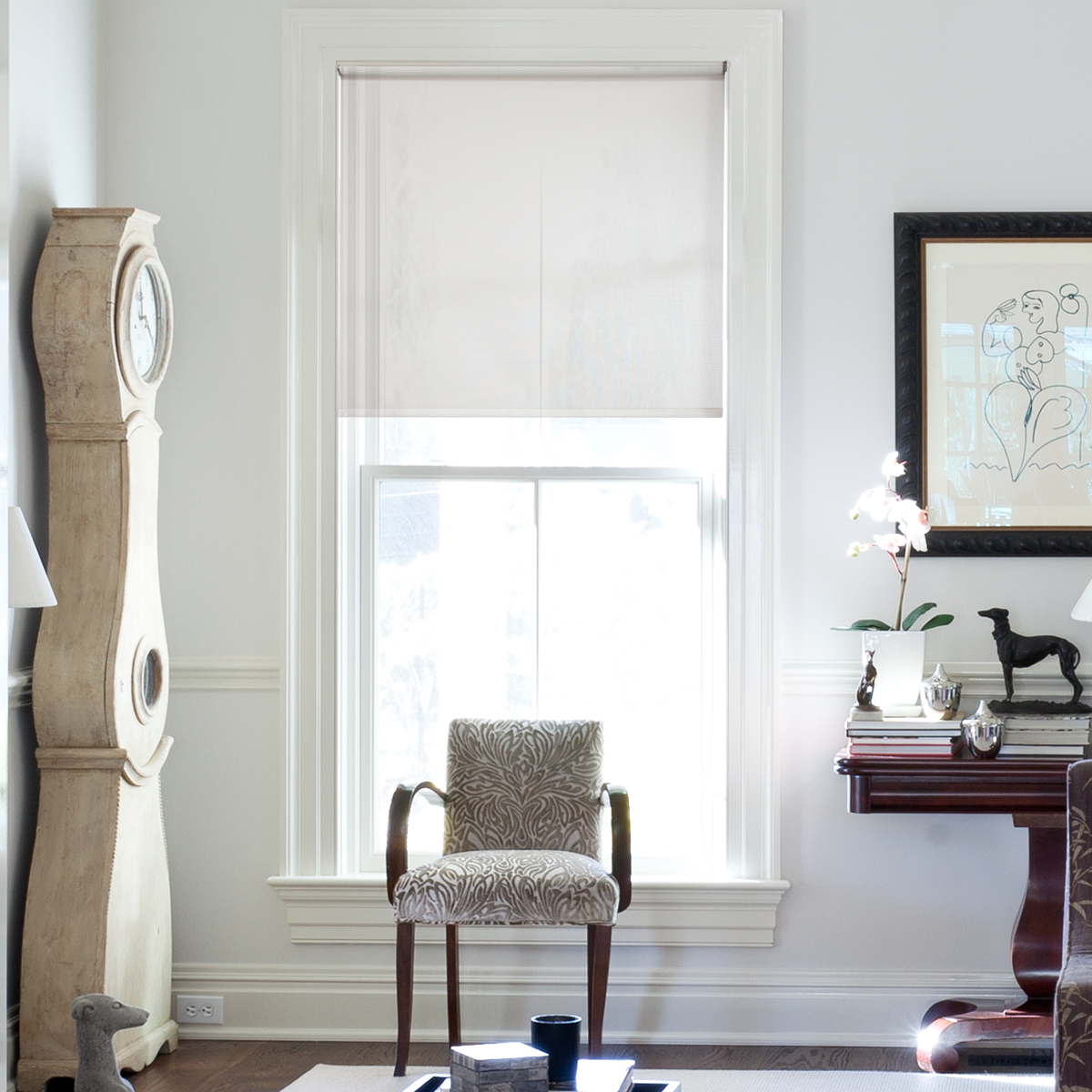 If you believe in 'old is gold' and want your window shades to exude classic coolness, rod pocket Roman shades for windows should be your first priority. A rod pocket is the most common of all methods of hanging curtains and shades.
The rod pocket roman shades for windows are especially known for their aesthetic appeal. Using a valance will further add to their curb value.
If you buy superior quality shades with valance from Affordable Blinds, you will also bring in great functional potential, ease of installation, and a convenient operational mechanism.
Read on to discover more information about the uses of rod pocket Roman shades with or without valance.
What Are Rod Pocket Roman Shades for Windows?
As the very name suggests, the rod pocket roman shades for windows have built-in or sewin-in rod pockets. Also called casings, the rod pockets are used for hanging curtains and shades.
You can conveniently slip a casing over a rod and conceal it. In this way, you can easily hide the unwanted parts of your favorite window treatment.
The rod pocket Roman shades for windows with valance are made of fabric and other materials. Also, they are available in a great variety of colors to choose from.
If you choose a curtain or shade with valance in high-quality, heavy fabric, it will provide your home with better privacy, insulation, and light control. However, a better grade fabric may contribute to the price of the rod pocket Roman shades for window treatments.
8 Key Advantages of Rod Pocket Roman Shades for Windows
Often it is the simplest of presentations that prove to be the most striking. This would be true of the typical varieties of Roman shades with valance and other window treatments on a rod.
And it is the very construction of rod pocket Roman shades for windows that goes on to add the compact form to the whole set of window blinds.
The rod that is kept in the fabric pocket would get concealed and ensure compactness of shape quite unlike any other type of folded model roman window treatments.
A Classic & Common Choice
Rod pocket Roman shades for window treatments are a classic and common choice of homeowners. Simple design and fine fabric contribute to the coolness and feel of the window treatment.
Diverse Functional Potential 
Apart from giving a pleasant look to your room's interior, the fabric-made rod pocket shade window has got diverse functional potential.
For example, with rod pocket Roman shades for window treatments, you can get the desired level of privacy and light control. If you go for superior-quality fabric, you can also enhance the insulation level of your room.
Just for the sake of helping you out in the decision-making process, the Affordable Blinds online store offers free samples. You can order free samples online.
At Affordable Blinds, you get free shipping with every window treatment you buy. It will save you big on your overall window treatment expenditure.
A Free Lifetime Guarantee
Rod pocket Roman shades for windows and other window treatments of fabric or other materials are available with a free lifetime guarantee.
Do Rod Pocket Roman Shades for Widows Really Matter?
The Roman style window treatments using the tension rods are one of the many choices available to the customer to use, and it would be one of the more costly of the options available.
This has to do with the kind of fabric material that is usually seen in use with the curtain rod roman shades.
It is this rod at the very top that provides the support to keep the whole fabric in compact shape when the curtain is pulled open.
This sort of effect cannot be achieved by the usual type of Roman styled window shades, curtains, and blinds for the fact that there is little support at the very top of the screens.
If you are looking for custom roman shades with rod pocket, you can find them here.
In fact, the strong point of the shades mounted on a curtain rod is excellent appearance that looks attractive.
Since there is good support right across the top of the window shades and blinds, it is possible to put on a higher load on to the fabric.
So, the rod supported window shades and blinds can take on a physical pressure quite unlike the regular set of regular window screens.
Different Types of Rod Pocket Window Treatments to Choose from
The classical model of the traditional types of window treatments does not have the kind of support provided by the curtain rod on the top.
Hence there does happen to be a certain amount of sag in the middle part of the curtain fabric.
This sag has been eliminated with the use of the rod in a fabric pocket, and there has been a sharp difference in the very appearance at most times.
There is not much to do to have a rod to be positioned at the top part of the roman shades for windows, but the effect regarding improved appearance just cannot be matched easily by another competing presentation.
There are magnetic rods that add a bit of value to the product and bring in the extra bit of functionality most of the time. Some of our other designs are top down bottom up cellular shades.
At Affordable Blinds, every effort is made to keep up with the latest trends in the field of fabric curtains, shades, and other window treatments.
There are some easy-to-follow measuring tips that would ensure that the curtains, shades and other window treatments perfectly fit into the window frame.
Summing up, you can choose from a huge variety of rod pocket roman shades for windows and other window treatments to add aesthetic appeal and functionality to your room.