Are Faux Wood Blinds Made Of Real Wood? The real thing costs a pretty penny. But there are other advantages to faux wood blinds, too. The faux variety can be easily cleaned and come in a variety of colors. Read on to find out whether or not they're worth the money. This article explains why some people prefer faux wood blinds over the real thing. And you can read about how they look in real rooms and how to clean them easily.
Real wood blinds are expensive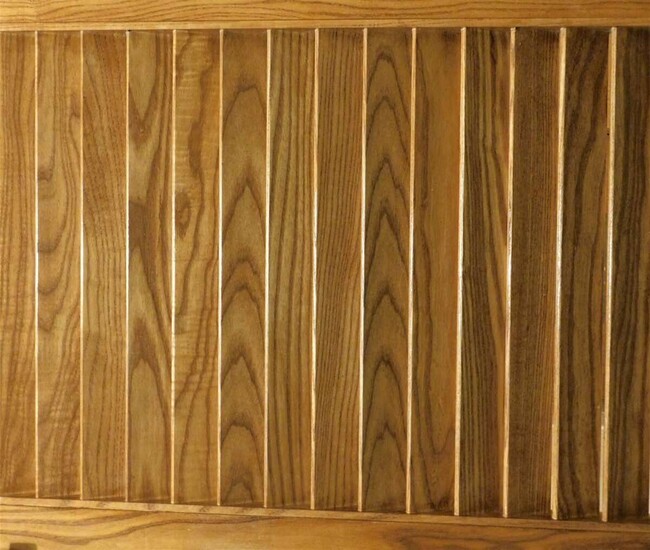 If you're in the market for new blinds for your home but don't want to spend too much, you can choose to buy real wood blinds.
These blinds are a better option than vinyl or composite options and are far more durable than vinyl or composite materials. While real wood blinds are more expensive, they are far more durable and are an excellent choice if you're dealing with a humid climate.
The only drawback to real wood blinds is their price. These blinds can be a great investment for your home if you want it to add class and warmth to your decor. However, their limited color range means that they may not suit every home. Therefore, it is best to select real wood blinds if you have wooden furniture in your room, such as wooden dining tables and bookshelves. Also, real wood blinds have a longer lifespan and are a great investment for new homes.
If you are adamant about getting real wood blinds for your home, you can consider buying them in a custom made option. These blinds will be made from high quality wood and are durable and last for many years. Real wood blinds are also usually accompanied by a limited warranty for the blinds. You can also get them in cordless or corded varieties, depending on how much privacy you need and how many windows they need to cover.
Compared to faux-wood blinds, real wood blinds tend to give a more natural and rich look to your home. They are grainy in texture and look great with natural paint and stain. However, they can be very expensive. Despite these differences, real wood window blinds are a beautiful choice for a variety of home decor schemes. This style of window coverings can give your home an elegant, warm look.
Real wood blinds have natural graining
When deciding which type of window covering to purchase, there are many factors to consider, including durability, resistance to extreme temperatures, and the look. These are all important considerations, but the overall look of the window covering is equally important. Real wood blinds absorb heat and cold more effectively than faux wood blinds and provide better insulation. They also help regulate temperature and are a practical choice for warmer climates. Read on to find out more about these factors.
Real wood blinds come from responsibly managed forests and go through a three-step drying process to prevent cracking and warping. They also retain the distinctive characteristics of North American hardwoods, including their fine graining and beautiful texture. Most real wood blinds are made from North American hardwoods, utilizing sustainable forestry practices. These blinds require special care and should never be cleaned with harsh chemicals. If you do decide to buy real wood blinds, be sure to follow the manufacturer's instructions for cleaning them, as they will damage your investment.
While real wood blinds are naturally beautiful, some aren't. Faux wood blinds are made of composite material and are stained to resemble natural wood. Generally, faux wood blinds stand up better to humid conditions than genuine wood blinds. While faux wood blinds are less expensive than genuine wood blinds, they will likely look cheap compared to their real-wood counterparts. So, if you want to avoid the added expense of custom-made wood blinds, faux wood blinds may be a good choice.
Real wood blinds are typically much lighter than their faux counterparts, making them easier to open and close. They also tend to absorb more heat or cold than their faux counterparts. This means that real wood blinds need less support for their slats. The result is a sleeker, airier, and more luxurious interior look. Real wood blinds are a great choice for homeowners who want to add a touch of class to their home, as well as an added layer of insulation.
They are easy to clean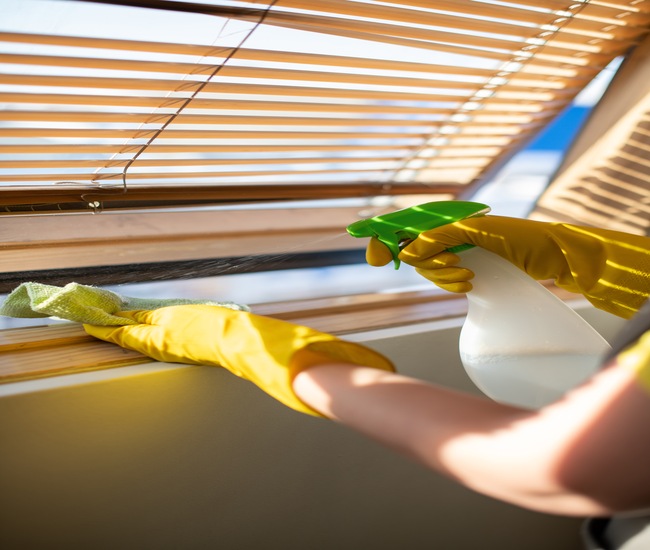 Before using any product to clean your blinds, dust them thoroughly with a duster or dry cloth. Dusting them with a duster is an easy way to clean them without damaging them. Alternatively, you can use a solution of white vinegar and lukewarm water to disinfect them. Remember to wear gloves when cleaning faux wood blinds to avoid damaging them. Do not submerge your blinds in water, as this could damage the internal mechanisms. Moreover, the water can also make the blinds rust or warp.
You can also use a vacuum cleaner to clean your blinds. The vacuum cleaner should come equipped with an attachment that will help remove any dirt particles that remain in the blinds. Using this attachment, you should ensure that you reach all corners of your blinds. These types of blinds tend to accumulate dirt in corners, so it is essential to get them all cleaned. If you find that your blinds have accumulated too much dirt, you can use a damp rag to clean them.
Once you've cleaned your faux wood blinds, you can use a mild detergent such as white vinegar to remove stains. Depending on the type of cleaning product you use, you may have to dilute the solution with water to avoid it from affecting the blind's finish. After applying the solution, you can wipe down each slat with a clean cloth. You should repeat the process for the other side of the blinds.
While you should use a vacuum brush attachment for this task, you should also consider removing any dust or dirt that's accumulated. It is essential to keep these blinds clean to avoid discoloration. While dusting may appear unsightly, it will not damage the fabric and will last for years. It is also a good idea to use dryer sheets to repel dust. So, keep in mind that cleaning your faux wood blinds can help you save money.
They are available in a variety of colors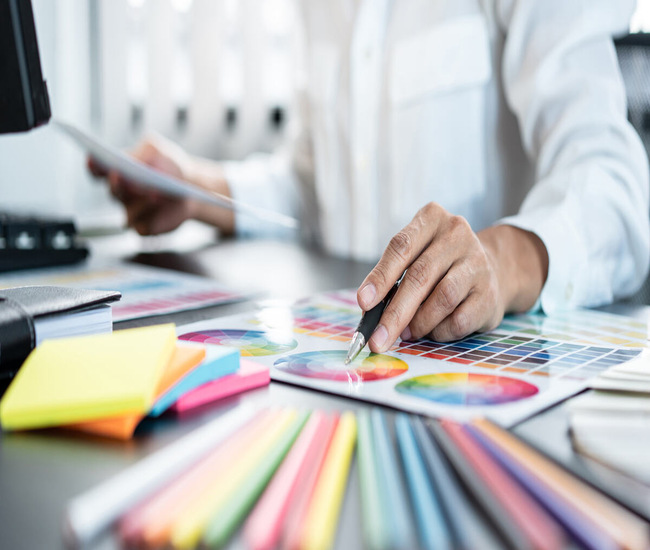 If you're considering adding faux wood blinds to your home, you've come to the right place. Whether you're looking for a timeless look or modern appeal, Faux Wood Blinds are a fantastic way to enhance your room's decor. Choose solid colors to match your home's existing color scheme, or choose embossed wood grains for an authentic 3D look.
To match your existing colors, Faux Wood Blinds come in an array of shades, textures, and wood grains. Traditional wood blinds have two-inch slats, leaving about a two-inch gap when fully opened. Larger slats, on the other hand, are proportionate to the window and offer a better view when opened. If you're not sure about the best option for your home, you can request a free sample to find out which one will best fit your home.
To add an elegant finishing touch to your home decor, consider adding a cloth tape to the faux wood blinds. Available in various colors, they add a touch of decorative flair and can cover route holes, which can be a strangulation hazard for small children or pets. You can also purchase custom-cut faux wood blinds to coordinate with your existing décor. You can even choose to combine several faux wood blinds in one room to create a seamless look.
As long as your budget allows, you can find a great option for faux wood blinds. Not only are they affordable blinds, and incredibly durable, but they can easily match other types of wood blinds. Faux Wood Blinds also come with several upgrade options. If you want to add a traditional, warm look to your home, faux wood blinds are an affordable option. They will last for many years without regular conditioning, which is great for busy families with small children or pets.
They are easy to install
Despite the easy installation process, you have to be careful when working with electric tools and drilling holes. To avoid the possibility of accidents, wear safety glasses and work carefully. Faux wood blinds are often made of low-quality materials. To avoid damaging them, always install them by following certain instructions. Before installing your faux wood blinds, learn more about the features of the blinds. Once you've learned the steps, you can start installing them by yourself.
Besides being easy to install, faux wood blinds are durable and low-cost. Often, they also come with an anti-static feature to prevent excessive dust from collecting. The anti-static feature will reduce your need for feather dusters and help you save money on cleaning supplies. If you plan to keep your blinds for a long time, choose those with 100 percent UV protection. Faux wood blinds are best suited for medium-sized windows, so they won't look good on very large windows. If you don't know how to install them, hire a professional.
Cleaning faux wood blinds is easy. Use a microfiber cloth or feather duster to dust the blinds every now and then. Alternatively, you can use a vacuum attachment and a soft cloth dipped in soapy water to remove dirt. If you want to remove more dust, you can also apply a dryer sheet to prevent further buildup. And, don't forget to dry the blinds thoroughly.
Faux wood blinds can be installed by a homeowner with a bit of experience. The most important thing to consider before installing faux wood blinds is how well they match your home's interior. You should choose blinds that match your home's style and choose mounting hardware accordingly. Installing cheap faux wood blinds is easy enough and doesn't take much time. Installing cordless blinds requires a screwdriver, or a drill bit with a 1/4-inch Hex head.