If you are looking for a seamless window treatment for your home, this article might be of great and quick help.
It guides you about the length and measurement of window blinds along with tips to purchase the best one. 
Can Blinds be Longer than a Window?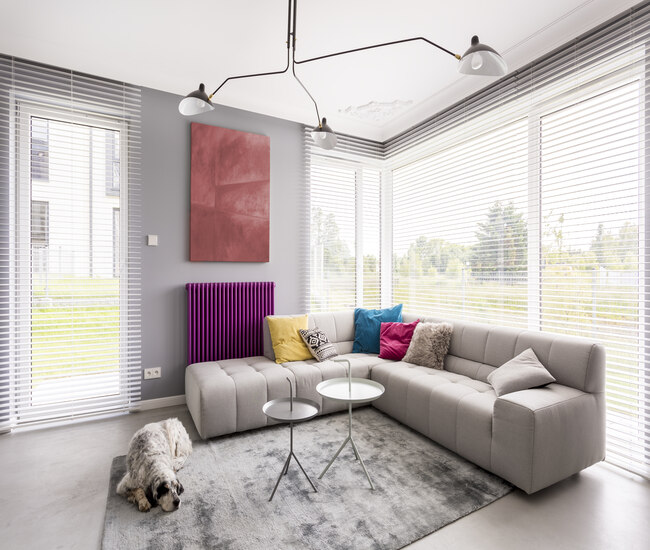 A careful yet pragmatic answer to "Can blinds be longer than a window?" is 'conditionally yes'. That is, it depends on multiple factors like the feel of your home's interior and the type of the window blinds. 
For example, if you choose roller blinds as your window treatment, making them of longer measure than the window would render more curb appeal. However, you need to be careful when you measure up the window space and dimensions.
Sometimes, it is essential to keep the measure of blinds longer and wider than your window size to avoid seepage of light. To do measurement, you can use the measuring tape.
Do you own an old-fashioned blind, which has no longer a fancy function or curb appeal? The window blinds measurement may be kept no longer than a window, but it is less complicated than that of an electric or motorized blind.
Is it OK to Get Blinds Longer than the Window?
In case of both the vertical and horizontal blinds, it is usually preferable to keep the window treatment longer than the window. 
And keeping the window shades longer may not be enough: it may still lead to the seepage of light and air. So, you also need to make them wider than the window.
How Much Wider than the Window should the Roman Blind be?
If you have got a roman blind and take the measurement to fit the frame, it may be disadvantageous on both the aesthetic and functional fronts.
On the other hand, if the measurement of the window blinds extends 2 to 3 inches on each side of the window, you will have better control over light and ventilation.
Top 7 Tips for Buying Window Blinds
Briefly described blow are the top 7 tips for buying blinds or shades as a window treatment.
Go Through and Do Comparative Analysis of Window Treatments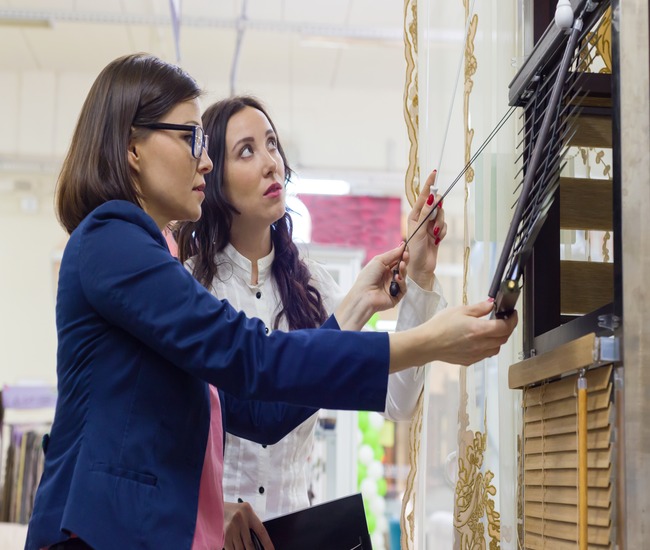 Select the practically appealing kind of blinds or shades for your window. You can select any shade from shades in the market and you will be able to use them in the right way. 
Check Compatibility of Window Blinds
You can always test a shade of blind before you go for its inside mount. 
If you do not have the compatible shades for your window, you will be losing your hard-earned money as well as spoiling the feel of the interior of your home.
Consider Cordless Option for Your Window Shades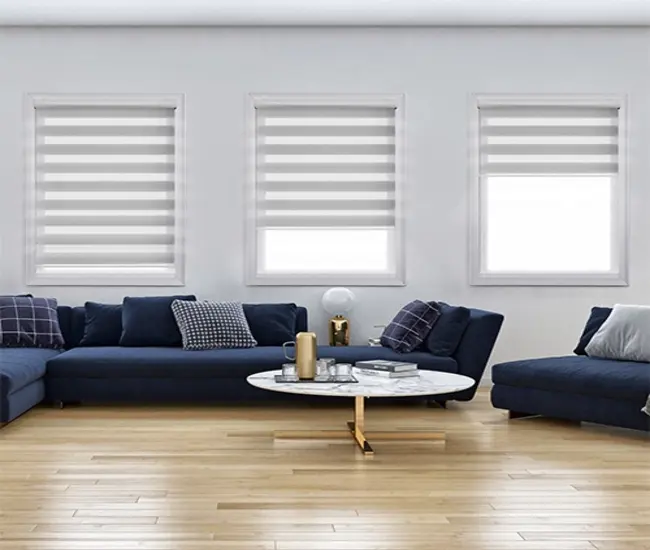 It is always better to go for cordless option, especially if you go for honeycomb or cellular shades. It would serve as a comfort-yielding feature and an excellent safety measure.
Choose Blinds with Better Insulation Properties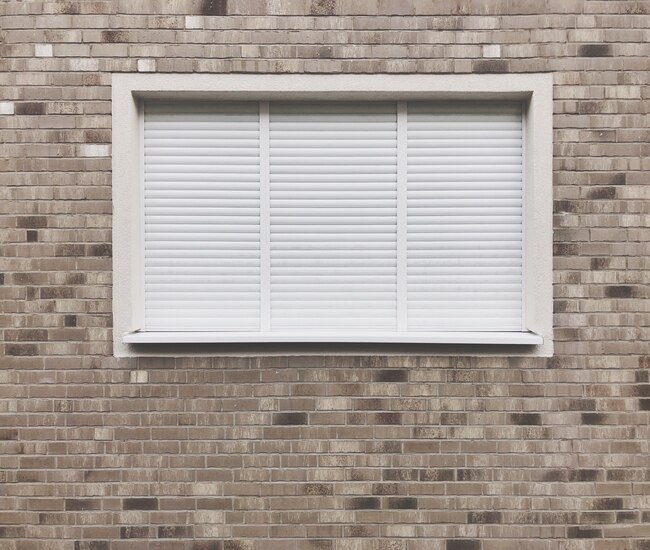 To avoid overheating of your room, choose blinds with better insulation properties. In this way, you can make maximum use of your investment as well as avoid the over-heating problem in your home.
Efficient Light Control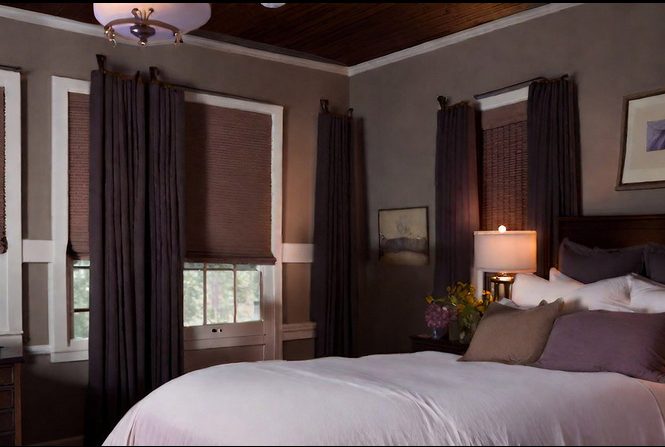 Obviously, it is very important to take care of the lighting in your room with the help of a suitable blind shade. 
For better light control, you would probably like to keep the measure of the blinds greater than the window along the width and length or height.
If you want an effective fresh air ventilation in your home or room, the cordless cellular shades with top down bottom up option and appropriate measure would be a better choice.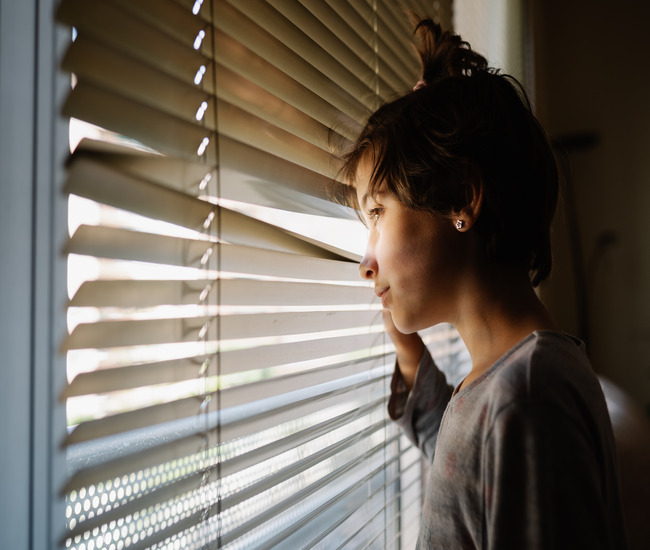 To avoid any accidents, keep a safety latch of the window blinds. This can prevent the room from getting too dark. 
If you really need to close the window blinds or shades, you will still have the freedom to do so.
These are just some tips that you can use in older, newer, and starter homes, where you do not want to mess the blinds of a window with certain patterns.
Once you are satisfied about the pros of your window blinds, you can go for mounting.
Tips to Maintain and Enhance Curb Appeal and Life of Window Blinds
Here are some tips to take care of the window blinds, which you can find in many homes.
You can paint this type of window blinds with some stencils and colors that appeal to your taste. You can also insert some flaps that you can attach to the lower part of the window treatment. 
This helps you see through the blind. The poor thing about this type of blind or window covering is that it is far from being as elegant as an electric blind.
You need to clean this type of blind when it gets dirty. Take out the dirt from the blind with a cloth and paint it with wood varnish. The paint will protect the wood and the same time you will get the soft feel of the wood.
It is also not right to remove the glass panel of an electric blind or top down bottom up shades. The same thing must be done to protect the blinds. After this, you can add some roller blinds, which can help you make a good view in the room. Use the proper spacing so that the guests can see well without any obstruction.
In most of the cases, the window blinds can be kept in the room. However, when the blinds of your home are damaged or dirty, you can take some steps to maintain them.