Look into the vast, wild kingdom and you will see one of the most unique creatures out there:
The Zebra.
The Zebra is easily one of the most distinctive animals known to man, as it's black and white stripes help it to stand out from the natural colors of the natural environment it lives in.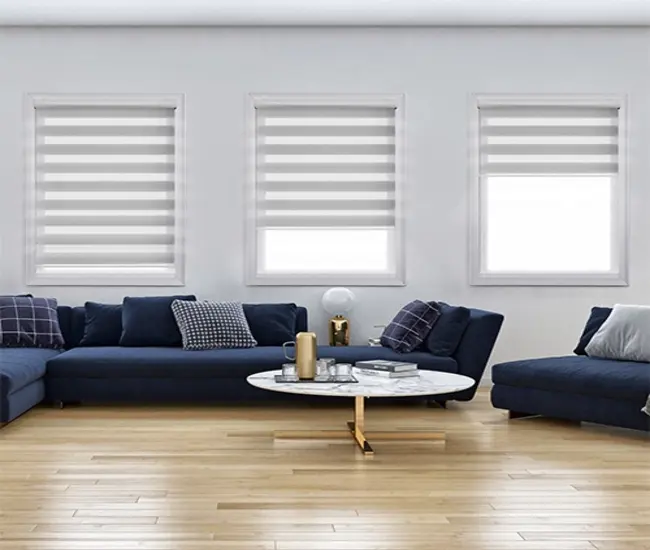 The reason that Cordless Zebra Shades get their name is they stand out just like the zebra does! These light-filtering shades do absolute wonders for homes, especially if a homeowner is on the hunt for window treatments that provide an elegant aesthetic or a design statement that is dramatic.
In hopes that you'll consider Zebra Shades during your next window treatment purpose, we want to give you the inside scoop on just how wonderful they are.
Dual-Purpose Design
The beauty of Zebra Shades is that there is nothing boring about them. They are made to impress, as they are both unique when it comes to their aesthetic and their functionality. Zebra Shades utilize gorgeous, textured fabric that sits in soft, sheer layers, giving these transition-style window treatments bold and crystal-clear lines.
Just like zebras, all of the stripe patterns on Zebra shades are different from one another. This means that no matter what kind of decor your sport in your home, you will be able to find Zebra Shades that are complementary.
We highly recommend them for those who have homes with minimalist designs or modern and contemporary interior.
In a way, Zebra shades are a bit like a hybrid between traditional horizontal blinds and trusty roller shades. Not only can they provide people with the privacy that they desire, but they can also be used to provide people with the light control they are after as well.
In Design
The reason that these Zebra Shades are so unique is that they are made from two layers of bands that alternate. These layers include a sheer layer and a semi-opaque layer. This soft fabric is attached to a roller to help them open and close.
When they are opened, the fabric will rotate the slats or bands so that they sit directly on top of one another. When the layers are sitting next to one another, they give your shades the appearance of zebra stripes due to the light to dark look, hence the name.
When they are completely opened, light has the ability to shine through the sheer sections so that your home can receive just the right amount of sunlight. When they are completely closed, you can get all of the privacy that you desire while protecting the furniture in your home from the harmfulness of UV rays.
Getting The Right Set Of Zebra Shades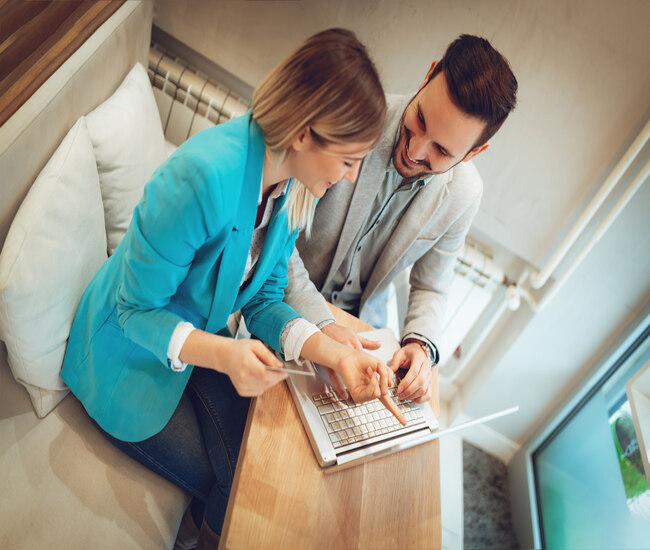 Here at Affordable Blinds, we're huge fans of Zebra Shades. If you're looking for the right set for your home and you are just not sure what will fit best, make sure to contact us so that we can help point you in the right direction!