In today's world, it is vitally important to contribute to the efforts in reducing the effects of climate change. An easy way to start? Address your window coverings! Here is a comprehensive guide about the 7 best eco-friendly window coverings 2023 that not only reduce energy consumption and lower carbon emissions but can also help save money – a win for both you and the environment!
Windows play a major role when it comes to helping you maintain comfortable temperatures within your homes and businesses. This means that if you're not careful with what kind of coverings you choose for them, your energy bills could skyrocket – making for an unsustainable living situation. Luckily, there are plenty of green options available that will provide all the insulation benefits without sacrificing style or comfort.
From natural fibers like jute or bamboo to recycled plastic materials such as microfiber polyester blends – these window solutions offer fantastic performance while reducing your environmental impact. So, if you're ready to take your eco-friendly efforts further than ever, read on to discover the 7 best eco-friendly window coverings 2023, and find out which one of them best suits your taste and needs.
The 7 Best Eco-Friendly Window Coverings 2023
Finding the best eco-friendly window coverings in 2023 is like walking into a garden of possibilities. You can feel the freshness and light radiating from eco-friendly window coverings 2023 – they offer many advantages for you and your home! With so many options, it's easy to get overwhelmed but fear not: here are the 7 best eco-friendly window coverings 2023 that are available on the online market.
Consider going green with your window treatments to maximize energy efficiency and reduce energy costs.
Bamboo Blinds: Bamboo blinds are an environmentally friendly option that not only keeps rooms warm in winter but also cool in summer.
Solar Shades: Solar shades protect furniture from UV rays while cellular shades insulate against sound and temperature fluctuations – plus they come in a variety of honeycomb-shaped cells!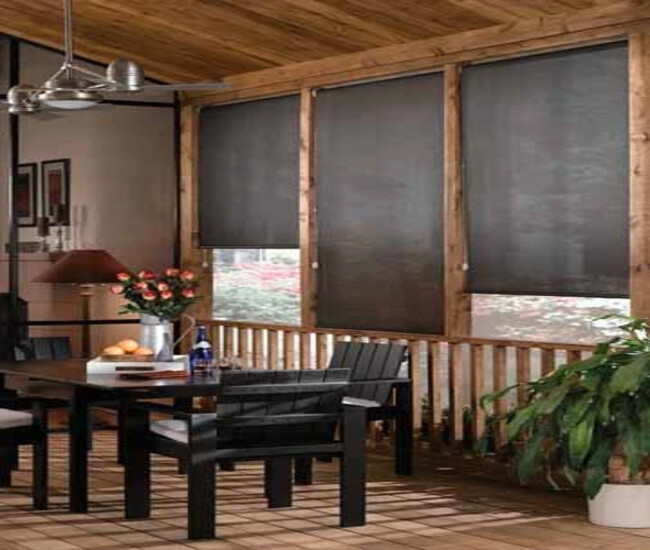 Roller Shades: Roller shades provide plenty of design choices such as organic cotton, hemp/jute blend fabrics, recyclable types of vinyl, or PVC-free fabrics for the ultimate eco-friendly upgrade. Upgrade your windows today while giving off a stylish sustainable look!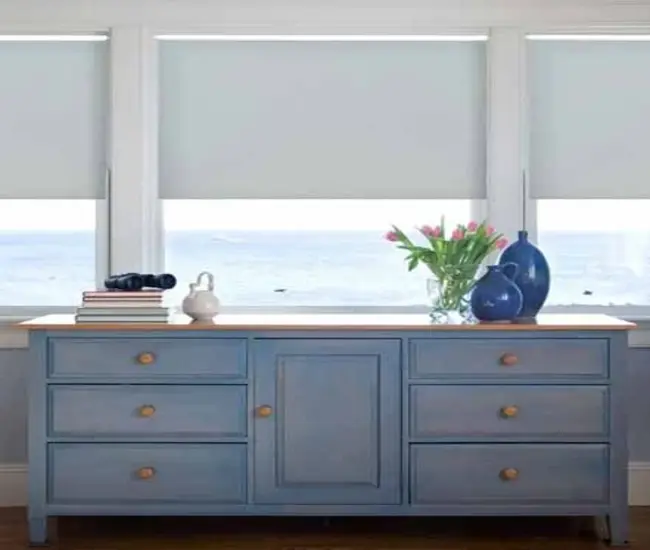 Natural Wool Blinds: Wool is a natural material that is a renewable and biodegradable material. It can be used to make blinds. Natural wool blinds for windows are a great option for those looking for an eco-friendly and stylish window treatment.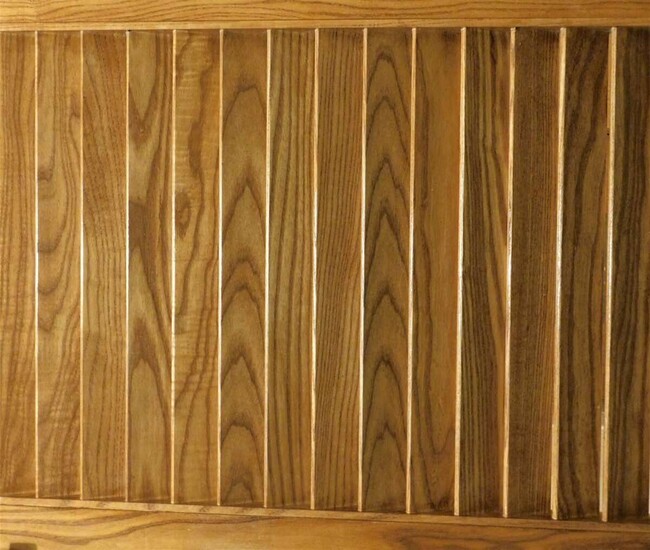 Plantation Shutters: Plantation shutters are a long-lasting and energy-efficient window treatment option. These eco-friendly window coverings are made from sustainable materials such as wood, bamboo, or vinyl and can be customized to fit any window size.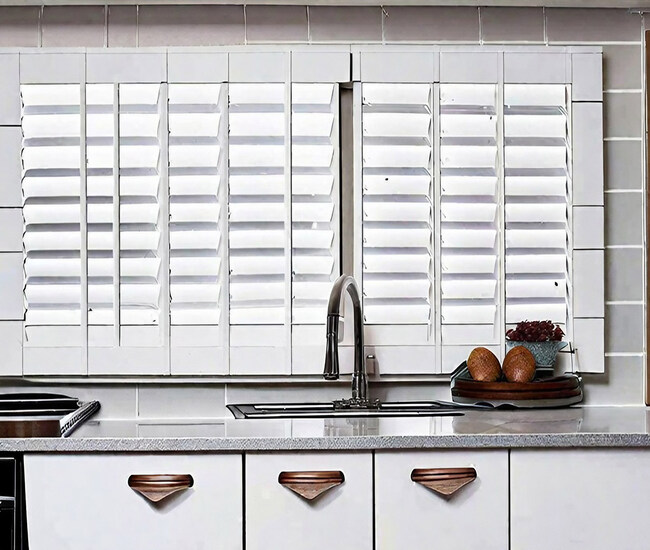 Hemp Curtains: Hemp is a durable and eco-friendly material that you can use to make curtains for windows. Hemp curtains are a great choice for those homeowners who are looking for a natural and sustainable window covering option.
Organic Cotton Curtains: Organic cotton is grown without the use of harmful pesticides and other chemicals, making it a great eco-friendly option for window coverings. Organic cotton curtains for windows are also soft and breathable, making them a good choice for those with allergies.
So, now that you know all about the 7 best types of eco-friendly customized blinds and other window coverings out there, let's take a look at how to install them.
Benefits of 7 Best Eco-Friendly Window Coverings
Transforming your home into a haven of sustainability can be as simple as changing the window coverings. But why should you bother? Let's explore the benefits of eco-friendly window treatments and discover how they will revolutionize both your space and your lifestyle.
Energy Conservation: The most obvious benefit is that these window coverings help conserve energy by reducing heat transfer indoors and outdoors, lowering utility bills.
Environmentally Friendly: They are also made with materials that don't require much water or chemicals to produce, making them safer for Mother Nature and our environment. Additionally, many green products come with more robust warranties than traditional options so you can rest assured knowing that if something goes wrong, it won't cost an arm and a leg to replace.
Aesthetic Value: Not only do these sustainable window coverings promote a healthier planet but they also add aesthetic value to any room in the house.
Modern Designs and Vibrant Colors: With their modern designs and vibrant colors, eco-friendly treatments provide homeowners with stylish alternatives without sacrificing quality or performance.
Long Lasting: Furthermore, because these products generally last longer than conventional styles, you know your money is being well spent on something that will endure for years to come!
How to Install Eco-Friendly Window Coverings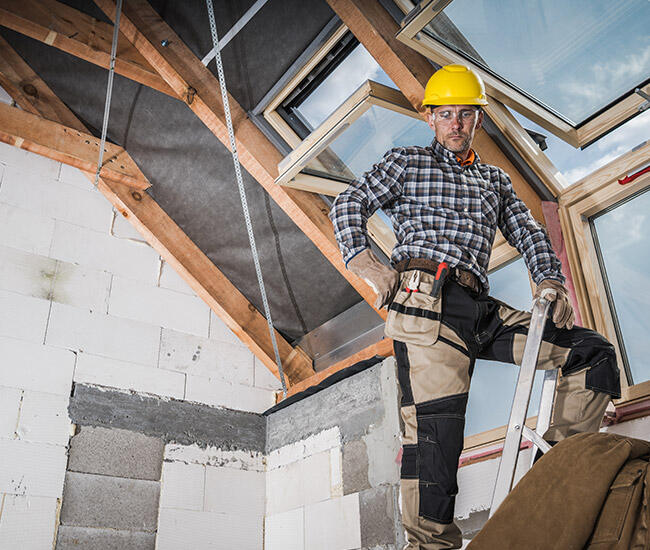 It's estimated that nearly one-third of a home's energy is lost through windows, so making the switch to eco-friendly window coverings can have an immense impact on reducing your carbon footprint.
Installing eco-friendly window covering doesn't need to be difficult – in fact, it can be surprisingly simple. Here are 4 tips for installing any of the 7 best eco-friendly window coverings in 2023.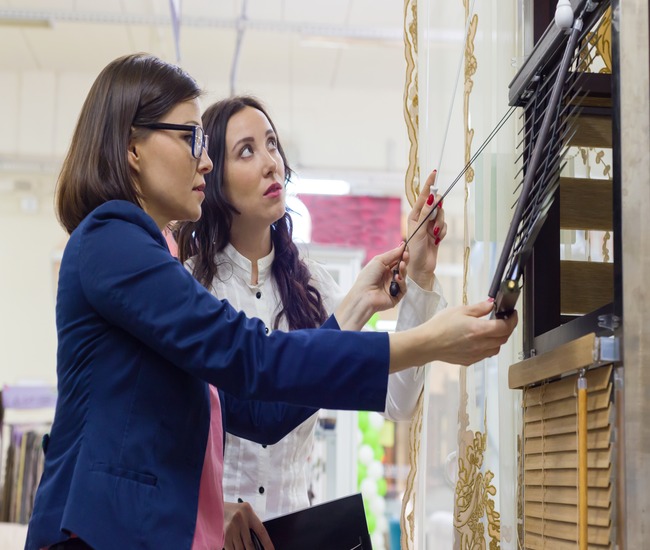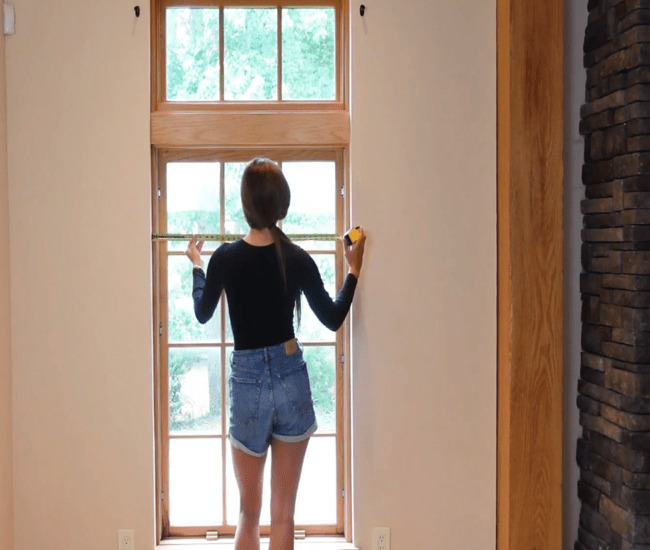 Install Your Window Coverings: Install your eco-friendly window coverings with care and attention, ensuring all corners are sealed properly.
Ensure Correct Positioning: Ensure that your chosen eco-friendly window treatment is correctly positioned on the window frame.
Test Operation: Once you have completed the installation of your favorite product out of the 7 best eco-friendly window coverings in 2023, test their operation by raising, lowering, or adjusting them.
What to Consider When Choosing the Best Eco-Friendly Window Covering
Whether you're replacing existing items or starting from scratch, there are 7 best eco-friendly window treatment options available on the market. From cordless roller shades and woven wood vertical blinds to solar screens and cellular honeycomb shades, each has its unique advantages when it comes to climate control and saving energy.
The key is finding what works best for your needs – and don't forget about those hard-to-reach spots! With careful measuring and proper installation techniques, you'll soon see why these eco-friendly alternatives are such a great choice.
Conclusion
In conclusion, the 7 best eco-friendly window coverings 2023 are a great way to make your home more sustainable and energy efficient. Not only do they help reduce your carbon footprint, but they also come in a variety of attractive styles that can match any decor or budget. From natural woven shades to insulated blinds, these window covering options provide the perfect combination of style and sustainability.
Plus, you don't have to be an expert DIYer to install them – with just a few simple steps, anyone can easily upgrade their windows for improved efficiency and beauty! So, if you're ready to go green without sacrificing aesthetic appeal, it's time to give eco-friendly window coverings a try. You'll be glad you did!