If you're looking for a window treatment to block out the light and get a good quality night's and day's sleep, you may be wondering how much blackout shades cost. A precise answer to this question is: "Blackout shades are affordable and cost-effective window treatments." However, the cost of blackout blinds varies based on size, fabric options, quality of material, and lift options. For example, you can easily get a basic blackout roller shade for less than $50! On the other hand, if you go for motorized sheer room-darkening shades with zebra elegance, the price may cross the mark of $700. Fortunately, you can bring this price down to less than $250 by cashing in on huge price discounts of up to 70!
What You'll Learn Here
What are blackout shades?

How much do blackout shades cost in 2023?

Factors influencing the cost of blackout shades

Different types of blackout shades available on the market

How to choose the right blackout shades for your home, office, or other space

DIY tips for installing blackout shades for the sake of a perfect blackout or nightfall environment
Key Points
Discounted rates for High-quality blackout window shades range from $35 to $230 per window in 2023, depending on the size and type of shade.

The benefits of blackout shades include affordability, improved sleep, reduced energy costs, and protection for your furniture.

There are a variety of low-cost blackout shades available on the market, including roller shades,

honeycomb shades

, and

Roman shades.

When choosing blackout shades at a reasonable price for your home, it's essential to consider window dimensions, the type of shade, and the installation process.

Tips for installing reasonably priced blackout shades include window size measurements before ordering the shade, using a level when installing the shade, and carefully following the DIY installation instructions.
What Are Blackout Shades?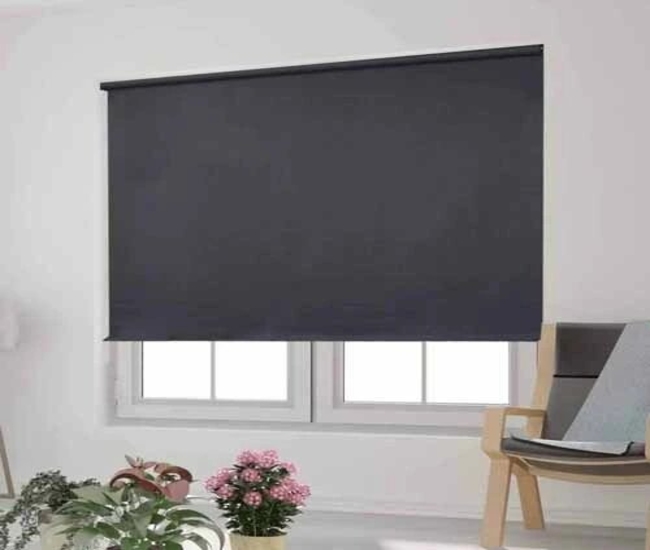 Blackout shades are window treatments that block out external light and provide maximum darkness in your room. They are made from light-blocking fabrics or heavily lined fabric materials that prevent light from passing through. These window blinds are ideal for bedrooms, kids' rooms, home theaters, etc. Blackout shades not only block out sunlight but also reduce noise and offer insulation against heat and cold. There is a variety of blackout shades available on the market, including cellular shades, roller shades, and Roman shades, so you can choose the shade design that best suits your taste and needs. These window coverings offer a restful atmosphere for quality sleep, an improved movie-watching experience, and a comfortable environment for shift workers and individuals who need to sleep during the day.
Get The Best Affordable Blackout Shades for a Dark and Cozy Sleep Environment
Factors Influencing the Cost of Blackout Shades
There are several factors that affect the cost of custom-made Roman window treatments, such as size, style, design, material cost, quality, lift type, and labor cost. Other factors that cause an additional blackout shade cost include blackout lining thickness, fabric grades, and custom sizing.
Size:

Size is one of the strongest factors affecting the price of blackout window coverings. Larger shades need more fabric, which increases their cost. For example, the price of a small-sized

blackout cordless cellular shade

, for window measurements 19 x 24 inches in width and height (w x h) is less than $100, If you go for a large size, measuring 72 x 84" in width and height, respectively, you'll be required to pay over $200!

Fabric Selection:

The type, design, materials quality, and fabric grades you choose for your blackout shades can significantly influence their pricing. High-quality fabrics tend to be more expensive than standard material choices. So, there is a significant impact of material on your blackout shades.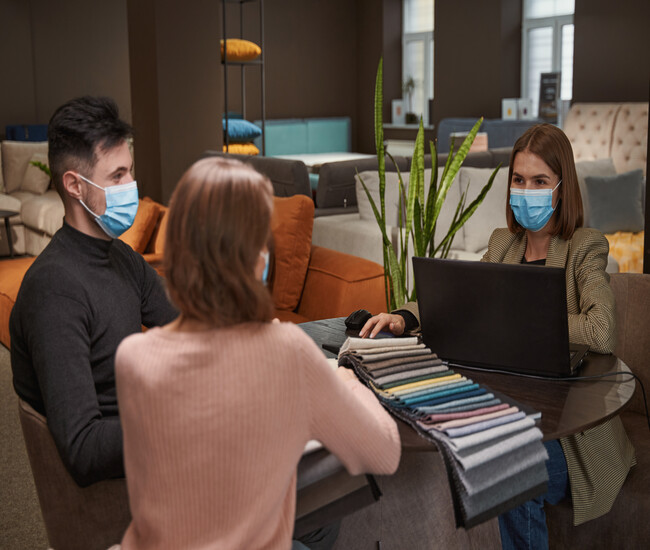 Level of Complexity:

The size of the window and the complexity of the

blackout shade

design can impact the pricing range. Intricate designs or additional features like multiple folds or motorization can add to the overall price of the room-darkening window treatment.

Custom Options: The level of personalization, such as custom sizing, you need will affect the price of the end product. The features such as blackout lining thickness, front slats, thermal insulation, and decorative trims cause an additional cost for blackout blinds compared to their basic models.
Hardware & Operating Mechanism: The type of operating hardware or lift mechanism you choose for your blackout shades can influence their cost. For example, motorized shades with remote control functionality and app-controlled smart shades are more expensive than manual cord-operated window treatments. The price range of cordless blinds, such as top-down/bottom-up styles, lies somewhere between those of corded and motorized window shades. Various cordless options are safe for homes with children and pets.
Brand & Quality:

The reputation and quality of the manufacturer or an online retailer can affect the cost of different blackout shades styles. For better fabric grades, you will need to pay more. Popular brands, like Affordableblinds.com, often offer high-quality products at highly discounted rates.

Cost of Installation:

The professional installation charges, if not included in the product package, should also be considered. Hiring a professional installer to mount your blackout window treatments will also add an additional expense.

Warranty:

Warranty is one of the additional factors that can contribute to the price of light-controlling window treatments. However, at Affordableblinds.com, potential buyers can cash in on the free warranty feature offered on all types and styles of room-darkening shades.
It's important to consider these factors and discuss them with the supplier or manufacturer of the product to get an accurate estimate of the cost for your specific custom Roman shades.
Key Benefits of Low-price Blackout Shades for Windows
Affordable blackout shades for windows block out all light and add to the beauty of your home decor. Here are some of the key benefits of cost-effective blackout window treatments.
Best for Bedrooms:

They are often used in bedrooms to help people sleep during the daytime, or in media rooms to create a dark environment for watching movies. However, affordable blackout shades can also be used in other rooms of the house to create a dark environment for watching movies or TV or to control privacy.
Variety of Materials:

Low-price blackout shades can be custom-made from a variety of materials, including blackout fabric, foil-coated fabric, faux fabric, and vinyl.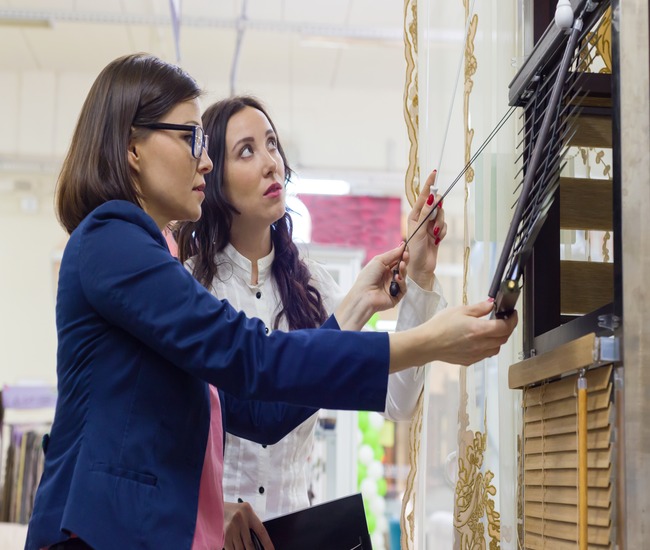 Roman and other blackout shades are available in a variety of styles and colors and can be custom-made to fit any window.
Prices of Different Types of Blackout Shades Available on the Market
However, there are a few types of blackout shades available, so it's important to know which one is right for you.
Price of Roller Blackout Shades
The most common type of blackout window shade is the roller blackout shade. A roller blackout shade is made from a heavy-duty fabric that can be rolled up or down to block out light. Roller shades usually cost $100 to $700, but at discounted rates, you can get them at less than $40 to a little over $200!
Price of Cellular Blackout Shades
Another popular type of blackout shade is the cellular blackout shade. This type of shade is made from a honeycomb-shaped fabric that helps to trap heat and block out light. These blackout shades usually cost above $200, but you can easily get them at less than $100 by cashing in on the discounted rates.
Price of Blackout Drape – a Heavy-Duty Curtain
Finally, the blackout drape is a heavy-duty curtain that can be used to block out light completely.
When choosing a blackout shade for your window, it's important to consider the price and the amount of light you want to block out, and the level of privacy control you need.
3 Tips to Choose Budget-Friendly Blackout Shades for Your Home
When it comes to choosing cost-effective blackout window shades for your home, there are a few things to keep in mind.
Type and Quality of Material
First, consider the type and quality of material you want your blackout shades to be made from. Blackout shades are available in a variety of materials, including fabric, vinyl, and aluminum. Some are expensive, while others have low costs.
Each material has its own benefits and drawbacks, so it's important to choose the one that best suits your needs. For example, fabric shades are typically more expensive than other types of blackout shades, but they offer better insulation and sound absorption. Vinyl shades have a low cost. But these blackout window blinds can be more difficult to install. Aluminum shades are the most affordable option but they don't provide as much insulation as other materials. If you are looking for a better decorative appeal like zebra elegance, it will lead to an additional blackout shades cost.
Style That Suits Your Aesthetic Sense 
Consider the style of blackout shades you want. There are several different styles of blackout window shades to choose from, including Roman shades, roller shades, and cellular shades.
Each style has its own unique look, feel, and price range, so it's important to select the one that best compliments your home's decor.
Custom Sizes to Fit Your Window
Finally, measure the window dimensions before purchasing blackout shades at the given price. Many manufacturers offer custom sizes to ensure a perfect fit. But custom-made window treatments are usually expensive.
By keeping these factors in mind, you can be sure to choose the right blackout shades for your home at the best rates.
5 Quick Tips for the Installation of Blackout Shades
While blackout shades are cost-effective window treatments, they can be quite tricky to install, so it's important to follow some basic tips.
1. Exact Size: First, make sure that the blackout shade is the correct size for the window.
2. Multiple Measurements: Second, use a tape measure to mark the top and bottom of the window frame so that your light-filtering window treatment will be a perfect fit.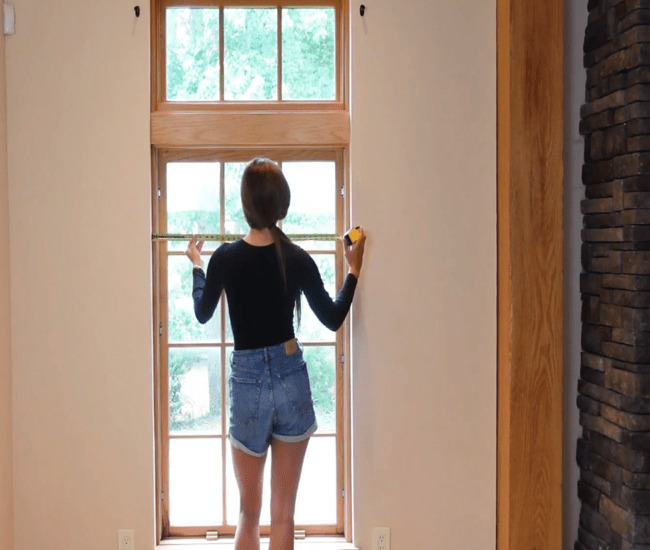 3. Use Screwdriver to Fix Brackets: Third, use a screwdriver and screws to attach the brackets that will hold the blackout shade in place.
4. Alignment with the Top of the Window: Fourth, pull the blackout shade up to the top of the window and clip it into place.
5. Adjust the Bottom of the Blackout Window Shade: Finally, adjust the bottom of the blackout shade so that it is flush with the bottom of the window.
By following these simple steps, you can ensure that your cost-effective blackout blinds will be installed correctly and provide years of trouble-free service.
Where Should I Buy Blackout Shades From at Best Rates?
If you are looking for a reliable online source that offers a good selection and high-quality products at competitive prices and with huge discounts and free offers, consider the stores like Affordableblinds.com. You can also go for brick-and-mortar home improvement stores.
At the Affordable Blinds online store, you'll get the best price guarantee, huge discounts (of up to 70%) on prices, and lots of bonus offers, such as free samples, free shipping, a free lifetime warranty, and a worry-free fit guarantee.
Summing Up
Blackout shades are available at different prices, depending on their size, style, design, texture, material, and the quality of the material. Each type offers a great way to reduce light and sleep well during the night and day.
However, there are a few things to keep in mind when choosing affordable blackout shades and installing them on your windows, such as the type of material, the style of blackout shades, the size of windows, and safety for children and pets.