Top down bottom up cellular shades are one of the most popular types of window treatments available on Affordable Blinds. Cellular shades have been around for a long time. They are great for a number of reasons.
For starters, they are one of the most energy-efficient window treatments on the market. By using the honeycomb pattern, they work to trap air and insulate the home to either keep it cool in the summer or warm in the winter.
Secondly, cellular shades look great! There's no question about it. They come in a wide variety of colors and styles that work with just about any decor!
Many of us may like the idea of going cordless, but don't quite understand what that means.
Let's dig in and find out, shall we?
How Do Cordless Shades Work?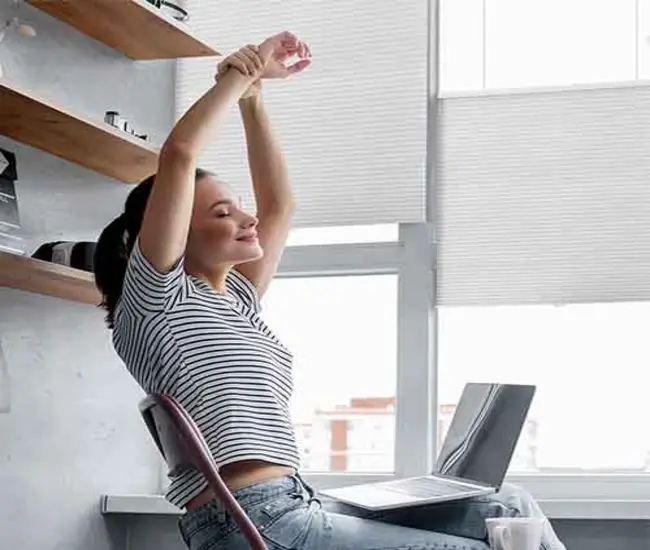 Cordless shades typically work with a lift mechanism.
This lift mechanism can either exist in the headrail of the shade or the bottom rail of the shade. This allows people to easily operate their shades through simple lifting and lowering movements.
Of course, this all depends on the shades that you purchase, as some work a bit differently than others. The thing that remains constant is the fact that you can raise and lower your shades evenly. This way, you can be more than positive that you top down bottom up cellular shades look sleek and work reliably.
Why Go Cordless?
There are a number of reasons why we would recommend going with cordless cellular shades.
For starters, if you have children or pets, cordless shades can be fairly dangerous. Yes, you might catch your little one trying to pull at or watch the cat swing it back and forth harmlessly, though many aren't aware that having these cords around can lead to strangulation. Going cordless allows you to make your home much safer for your pets and little ones.
Cordless shades also work really well with walls that have many windows.
Let's say that you have a wall with many windows in a variety of shapes and sizes.
Having cordless shades will provide your wall with a far more uniform look than if you had a bunch of cords hanging all over the place. Plus, the uncomplicated hardware will allow you to quickly and easily adjust your shades to give them nice, clean lines.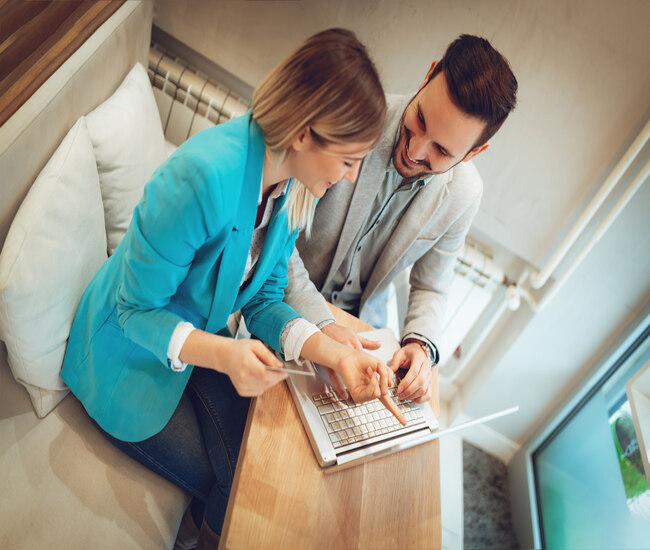 Here at Affordable Blinds, we know how important low cost window treatments with good quality can be for a home. It is extremely important that you make sure you are getting reliable and durable window treatments that will last you for many years to come, as it would be a shame to blow a ton of money on window treatments only to have them fading or tearing within a few years.
We hope we've inspired you to look deeper into our top down bottom up cellular shades inventory and make sure to get in touch with us if you have any questions while shopping for your window treatments!