Woven wood shades have been in use across different parts of the world for centuries. And they are still in style in 2023. People love them for their aesthetically appealing texture, functionality, diverse lift options, and affordability. Read on to learn more if woven wood shades are in style in 2023.
What are Woven Wood Shades?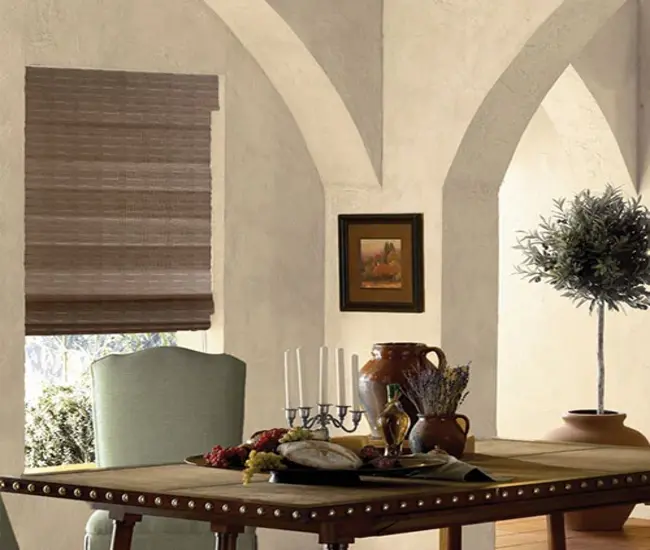 If you're looking for a classic window treatment that can bring a timeless elegance to your home, woven wood shades may be the perfect solution. Also called bamboo shades, woven wood shades are made from natural materials such as bamboo, rattan, and grasses, and offer a unique texture that can instantly bring life to any space. These shades are stylish and durable, offering both privacy and protection from the sun's harmful rays.
Things to Consider to Choose Woven Wood Shades in Style 2023
When choosing woven wood shades for your home that are in style 2023, there are a few things to consider.
Light Control: Woven wood shades come in different opacities in 2023, from sheer to light filtering to blackout. Consider how much light you want to filter through the woven shades and choose an appropriate opacity level.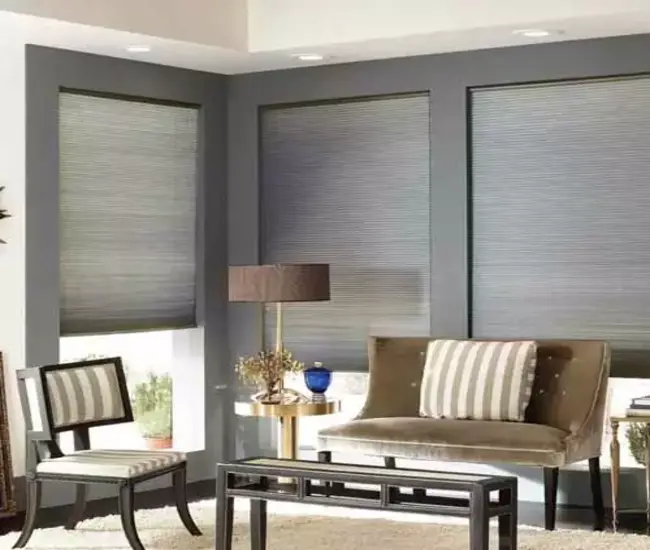 Privacy: If privacy is what you need, consider a tighter weave or a darker color for your woven wood shades to increase the level of privacy.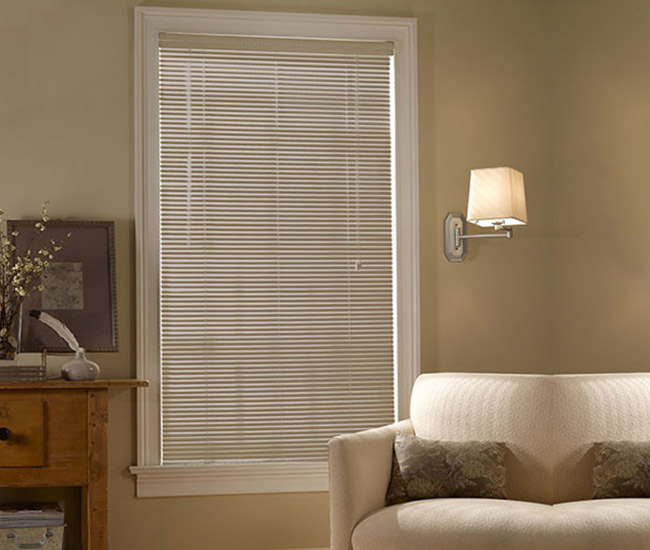 Style: Woven wood or bamboo shades come in a variety of styles, including roller and panel track. Choose a style that complements your home's interior décor.
Material: Woven wood shades for windows are made from natural materials such as bamboo, jute, and grasses. While choosing a material, consider the durability factor and maintenance required for each material.
Mounting Options: Woven wood window shades can be mounted inside or outside your window frame. Consider which mounting option will work best for your home's windows and interior decor.
Cordless Lift Options: Consider choosing cordless woven wood shades for child and pet safety. Cordless shades are also available in motorized and smart home-controlled variants.
Custom Options: You can customize the latest (2023) woven wood shades for different trim options, edge binding, and liners, etc. Consider these options to make the shades unique to your home.
Price: Woven wood shades in style 2023 can have different prices depending on the style, size, material, and customization options. So, consider your budget and choose the shades that fit within it.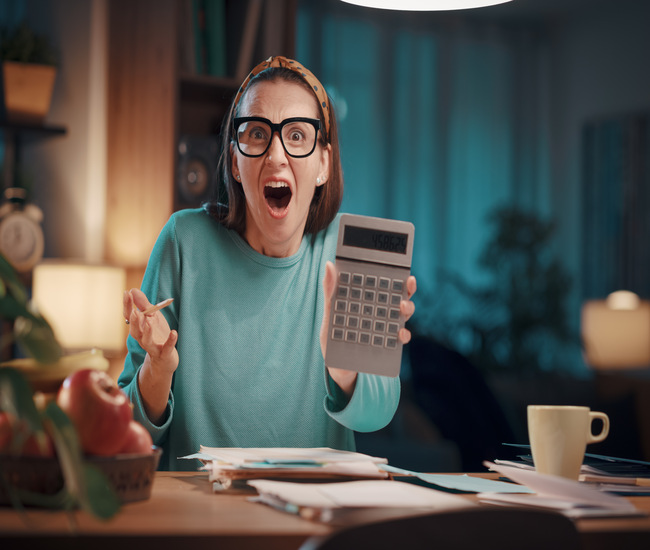 Key Points
Woven wood shades are a timeless design that can bring warmth and personality to any living room.
They come in various natural materials and can be layered with different fabrics or colors for extra pizazz.
They can be customized easily to fit each window's size and shape, plus they're paintable, making them even more unique!
Installing Woven Wood Shades in Style 2023
When it comes to installing woven wood shades, there are multiple options available.
Professional Installation: In most cases, professional installation is recommended as this ensures that the job is done correctly, and the shades last for years.
DIY Installation: If you're feeling adventurous or want to save money, you can always opt for DIY installation of your woven wood shades in style 2023. For this purpose, you can follow an easy, step-by-step procedure.
Here are the things to consider while installing woven wood shades on your windows.
It's important to properly measure your window before purchasing woven wood shades as this will determine what size shade you need.
Additionally, if you plan on having multiple shades installed in the same room, make sure all the measurements for each one are accurate, so that everything looks perfect once it's hung up.
Finally, don't forget to consider how much light control you want – some woven wood shades offer complete blackout capabilities while others only partially filter out light.
With these tips in mind, you should be able to install beautiful and functional window treatments that perfectly suit your needs!
Design Ideas in 2023 for Woven Wood Shades
With the right design ideas, woven wood shades can be a great way to add a cozy yet sophisticated touch to your home.
Here are some design ideas for woven wood shades in 2023.
Layering: One popular design idea with woven wood shades is layering them with other fabrics or materials. This creates a stunning combination that will instantly catch the eye – for instance, adding a sheer curtain underneath woven wood shades will give off an ethereal vibe.
Additionally, if you're looking for more privacy but don't want to completely block out any light then opt for some blackout curtains in between the shade and the window frame.
Bold Patterns: Another great design idea with these shades is opting for bold patterns or colors that make them stand out even more. Even neutral-colored woven wood shades become eye-catching when bright hues like red or yellow are added into the mix.
It's also possible to customize your pattern by having an artist paint one onto your existing shades – this will allow you to add more personality to your home without having to replace all of the window treatments!
Shapes and Sizes: Lastly, consider combining different shapes and sizes for a unique look that makes each window its focal point.
With so many possibilities available with these timeless designs in 2023, it should be easy to find something that suits your style perfectly!
Coordinating Colors of Woven Wood Shades with Your Room's Interior
Here are some of the steps to consider to coordinate colors of woven wood shades with the interior of your room.
The first step is to choose a main color scheme for shades that you'll build from. If you have furniture pieces or artwork in the room already, you can use their natural hues as inspiration.
Alternatively, try using a neutral base like gray or beige and supplement it with brighter accent colors for woven wood shades like blue, pink, or green depending on what suits your taste best.
Bottom Line
Woven wood shades in style 2023 are a classic and stylish window treatment that can help make any room feel warm, inviting, and cozy. These timeless window treatments come in various natural materials such as bamboo or rattan, making them highly versatile and perfect for any décor style.
Plus, the latest woven wood shades in style 2023 can be layered with different fabrics or colors to add more personality to your room. Furthermore, woven wood shades can be customized easily to fit each window's unique shape and size – you can even get an artist to paint a pattern directly onto them for an extra special touch! With so many benefits, it's clear why these window shades have been around for such a long time!