Roman shades are a type of window treatment that is made from a single piece of fabric and folds up in a neat stack when raised, giving a smooth look. You can open, close, or adjust them to control the amount of light sailing into your room. Also, they can be made in a variety of colors, patterns, and materials to suit any décor. Roman shades can be mounted both inside or outside the window frame and can be operated manually or with a cordless lift mechanism.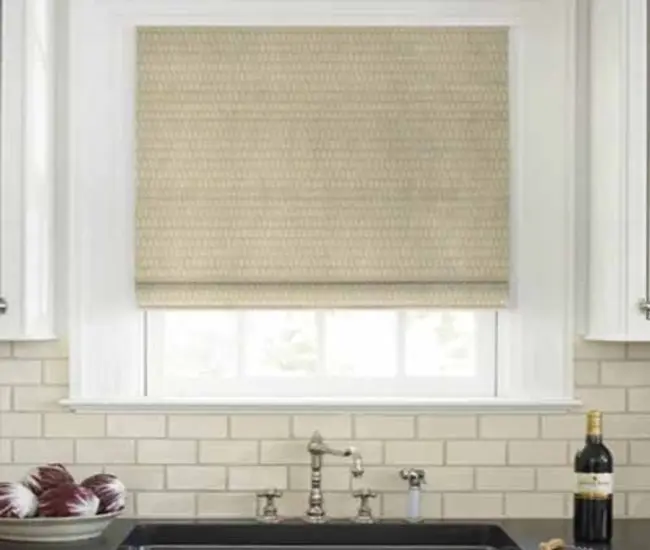 Advantages and Disadvantages of Roman Shades
Like any other window treatment, Roman shades for windows do have their pros and cons. For example, they provide a classic touch and elegance to your window treatment along with light control, privacy, and energy efficiency.
Advantages
Style: Roman shades for windows provide a clean and elegant look to any room and come in a variety of colors, lift options, designs, fabrics, and patterns to match the room's decor.
Light Control: Roman window shades can provide complete privacy by blocking out light and allowing only filtered light to enter your room. Also, you can adjust them to let in more light.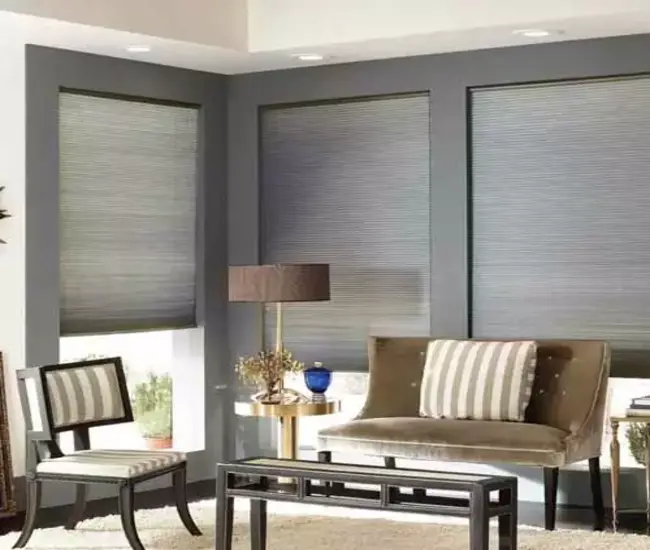 Energy Efficiency: Roman shades can help to insulate the room, reducing heat loss in the winter and heat gain in the summer, making your room more energy efficient.
Kids' Safety: Roman window treatments with cordless options or hidden cords are safer for homes with children or pets.
Easy to Install and Operate: Roman shades are simple to install and operate, i.e., raise, lower, or adjust, making them convenient to use.
Versatile Use: They can be used in any room of the house, including the kitchen, living room, and bedroom.
An Affordable Choice: Roman shades are an affordable window treatment for all types of windows.
Disadvantages
Incomplete Light Control: Roman shades cannot provide complete light control or light blockage, such as blackout or night-fall functionality.
Low Insulation: Unlike cellular shades, Roman shades are not good at providing complete insulation.
Collecting Water: The fabric of Roman shades can collect water, so they are not fit for installation in bathrooms and kitchens.
Are Roman Shades Safe Window Treatments?
Safety is a big concern right now. People everywhere agree that there are much better and safer options for window treatments. Injuries and deaths due to unsafe cords hanging from shades or blinds are an unnecessary risk, and there are finally much safer options available.
One of our main concerns here at AffordableBlinds.com is the safety of your family, friends, and pets. We offer new and updated options for SAFE window coverings in many stylish options, and they come in many colors and styles to fit any design in any room.
We strive to deliver great options at the industry's best prices, and to make your buying experience easy and exceptional. We even carry the safest option to date – custom roman shades and blinds. We have an incredible selection of great options in regard to safety including: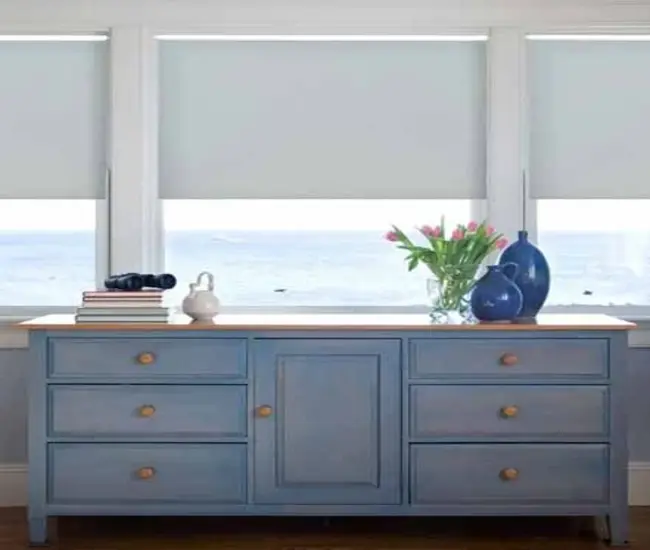 The safety issue comes largely from long cords that can become easily wrapped around or tangled with little hands or paws. Opting for a completely cordless OR contained cord option removes this danger, and makes it safe, so that you can be confident that your window coverings are safe for all of your loved ones.
We understand that although safety is the major factor, you want your purchase Roman shades to look great and complement your design in a way that makes any room feel stylish. That is why we make sure to offer many options in color and texture for many different styles. This makes it really easy to get the look you're going for in any area of your home.
At AffordableBlinds.com, you can make your interior design cool and safe. We look forward to providing the best options for your home!