Your movable solar shading devices, called solar roller shades, carry lots of benefits for your home, ranging from UV protection and curb appeal to privacy and blackout effect. In other words, different types of solar roller shades can promote maximum energy saving, access to natural daylight, and the best visual and thermal comfort.
As solar roller shades form an important ingredient of the home decor industry, they with different cordless lift mechanisms, including motorized, and smart-home controlled lift systems. Cordless lifts are a safe and secure choice for homes with young children and pets. The smart option allows you to integrate your solar blinds into your existing smart home automation system.
Solar Roller Shades with Different Openness Levels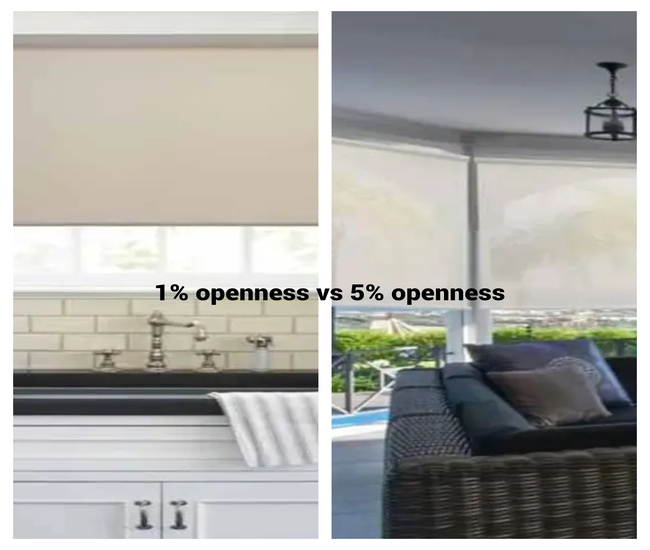 Modern, affordable solar roller shades come with different openness levels, including 1%, 5%, 10%, and 14%. The openness level of solar roller shades refers to the density of their fabric weave, which determines the amount of light transmission and visibility. Here are some of the popular openness levels for solar roller shades for your home and other buildings.
1% Openness Factor: The shades with a 1% openness level have the tightest weave to offer maximum privacy and UV protection. They provide the highest level of light blockage for rooms where complete darkness is desired, such as bedrooms, kids' rooms, and media rooms.
5% Openness Factor:

These solar roller shades offer a good combination of light filtering and outside visibility. They provide homeowners with a subtle level of privacy without blocking the view to the outside.. 5% openness blinds are commonly used in areas like kitchens, sunrooms, and family rooms.

10% Openness:

Solar shades with a 10% openness level offer a higher level of visibility and natural light transmission. They provide a clearer view of the outside and allow more natural light to sail into your room. These window treatments are often chosen for offices, commercial buildings, or areas where you want to maintain a connection with your surroundings.
The Benefits of Solar Roller Shades for Your Home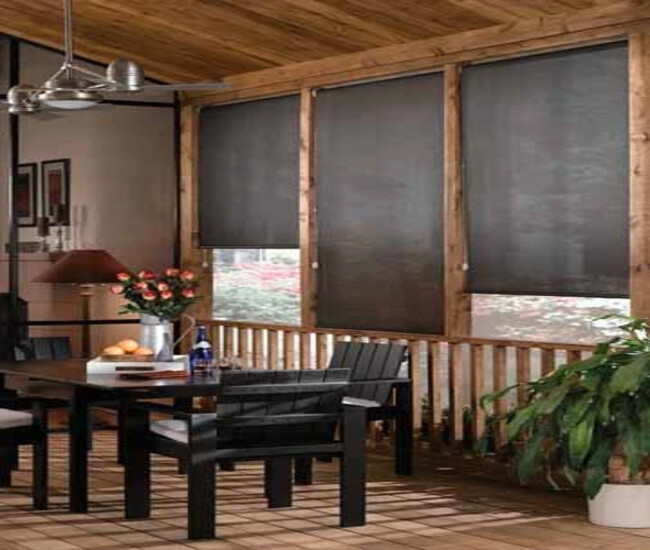 Solar roller shades for windows offer several benefits for your home. Some of these advantages include:
1. Protection from Harsh UV Rays: Solar roller blinds are designed to block the sun's harmful UV rays from entering your home. They can help protect your furniture, flooring, and other finishings from fading, cracking, or discoloration caused by prolonged sun exposure.
2. Glare Reduction: These window shades effectively reduce glare on the screens of your devices, such as computers and TVs, making it easier to work without uncomfortable reflections of natural or artificial light.
3. Energy Efficiency: Solar roller shades are known for their high potential for energy savings. They help regulate the temperature of your home by blocking solar heat gain during hot weather and insulating against heat loss during the colder winter months.
4. Daytime Privacy: Solar roller shades offer excellent privacy during the day by limiting the view from the outside, while still allowing you to see outside of your home. This feature ensures privacy without completely blocking your connection to the world outside.
5. Glare-Free Natural Light: The solar shades filter and diffuse sunlight, providing a soft and pleasant illumination in your home. So, you can easily enjoy natural light without the discomfort of direct glare.
6. Heat Reduction: Solar roller shades are designed to block out a significant amount of solar heat, helping you to keep your home cooler during the hot summer months. This can reduce your reliance on air conditioning and lower energy costs.
7. Lots of Custom Options: Solar roller shades for windows come in a variety of styles, patterns, designs, and colors. So, you can choose the perfect design and style to complement your home's interior decor.
8. Easy Operation: The solar shades are typically easy to raise, lower, or adjust, with options for manual or motorized, or smart lift controls. Motorized versions can be controlled remotely, making it convenient to adjust the shades throughout the day.
9. Durable and Long-Lasting: Solar roller blinds are made with high-quality materials that are built to withstand regular use and exposure to sunlight. They are durable and can retain their aesthetic appeal and functionality for an extended period.
10. Quick Installation: Your modern solar roller shades can be easily installed on your home's windows, using a few tools and easy, DIY tips. For example, you only need to fix mounting brackets and hang your shades. That's all!
11. Ease of Maintenance: Cleaning and maintaining solar roller shades is an easy, quick DIY process. Most shades can be easily wiped down clean with a soft cloth or vacuumed using a brush attachment.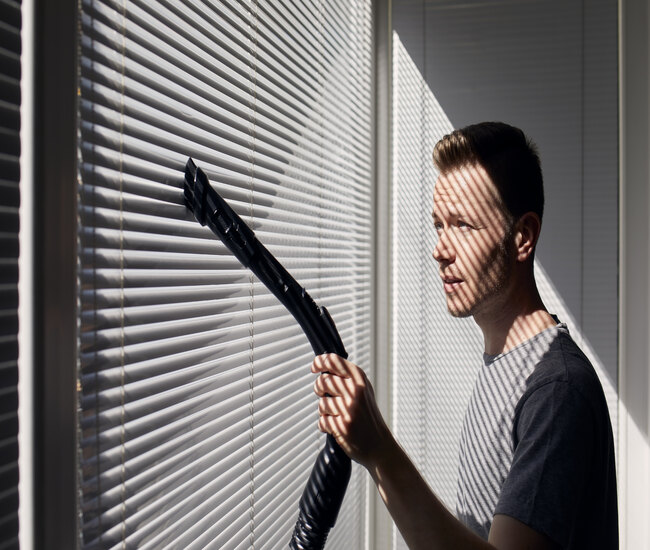 12. Noise Reduction: Solar roller shades can help reduce outside noise to create a quieter and more peaceful environment inside your home, office, or other building.
13. Versatile Light Control Options: With solar roller window blinds, you have control over the amount of light you want to sail into your space. By adjusting the position of the fabric vanes, you can create various levels of light control and ambiance.
14. Environmental Advantages: By reducing your reliance on artificial lighting and air conditioning, solar roller window coverings contribute to a more sustainable and eco-friendly home.
15. Adding to the Value of Your Home: Want to sell your home for a higher price than expected? Try installing solar roller shades in your home, as they can enhance the overall value of your home. These window shades offer an attractive and functional feature that can be appealing to potential buyers.
Affordability Factor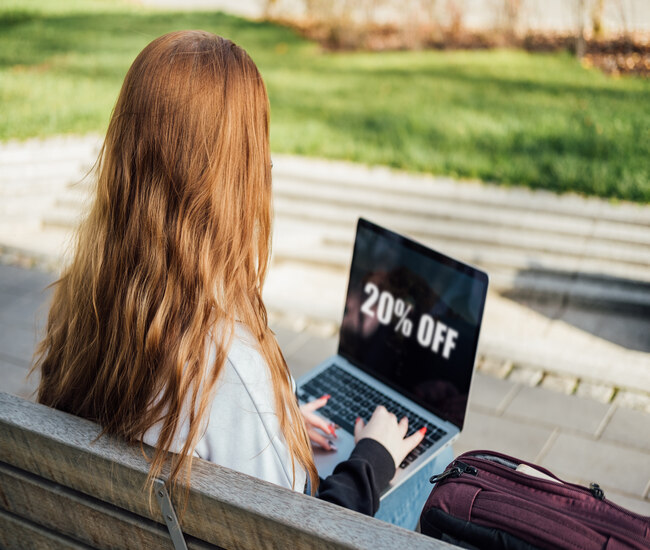 Solar roller shades are affordable window treatments for modern, rustic, and traditional homes. Unlike other window treatments, like cellular shades, solar blinds are usually priced at around $100. And if you avail yourself of huge discount offers of up to 70% at stores, like Affordableblinds.com, the price will get reduced to just around $50, literally!
Summing Up
While solar roller shades offer lots of advantages for your home, their specific benefits may vary depending on the material, brand, and features of the solar roller shades you choose. So, you should explore different custom options and your specific needs and preferences, to select the best solar blinds in your home.