Many people opt to not use curtains due to their weight, cost, and hassle. You may be one of these people. If so, you might be wondering how to cover windows without curtains. There are many options available, including Shutters, Roman shades and window film. Here are the pros and con's of each. We hope you found the answer to your question in this article. Here are some ideas for covering your windows without curtains.
Window film
When you're looking to increase your privacy in your home, window film is a great way to go. Window films have privacy-enhancing qualities that can block out outside views and are attractive visual elements. One-way window films can be installed on single-paned windows for an added level of privacy. There are many different kinds of window film on the market, including ones that block out sunlight from the inside.
Window film is easy to apply. After you have purchased the film, you can simply cut it to fit your windows. Then, you can simply apply water to the film to make it adhere. The film doesn't stick to the window so you don't have to worry about damaging your walls or tearing it off. Window film is easy to take off once it's been installed.
Shutters
You must decide if shutters will be installed on the inside or outside of your window frame when installing shutters. For instance, inside mount shutters are best for windows that will rarely be opened. Inside mount hinges allow shutters to be fitted flush against the wall and can open at 90 degrees. On the other hand, an inside mount shutter may look odd on windows with recessed or open from the outside.
Alternatively, if you would like to cover your windows with curtains, you can hang hanging panel curtains instead. They have the same aesthetic effect of drapes but are much easier to change. In addition, they can be easily removed and cleaned. If you would rather use drapes on your windows, you can buy a pair of roller shades or roman shades and layer them on the inside of the window. In either case, you will still benefit from the aesthetic benefits of both options.
Roman shades
Choosing a style for your window covering is important, because Roman shades can have different mounts. You can mount them inside or outside of your window frame. However, if space is tight, you might need to mount them outside. When choosing the type of window treatment you want, consider the depth of your window frame. Some fold styles are thicker than others, so you may want to purchase extra space around the window for the hardware.
Consider the style and color you want when buying roman shades. A blind will cover the window, but a fabric covering will not enhance your room's interior design. You may even want to consider the durability of the material. If you have young children, it's a good idea to choose cordless shades to keep them safe and out of reach of curious children. You can also consider the mounting style. There are two options: cordless or chain-operated.
Louvered blinds
Louvered blinds are a stylish and functional alternative to traditional window coverings like curtains. Their adjustable slats reduce glare, increase privacy, and improve a room's energy efficiency. Many blinds can be raised or lowered from either side of a window. Some models also have back stacker features that reduce swaying. There are many colors available to match any room's decor.
When choosing window treatments for your home, remember that durability and maintenance requirements are critical factors to consider. The less maintenance required for a covering that is durable, the better. Blinds that are easy-to-clean and require minimal maintenance should be considered. You might also consider installing window coverings made of real wood, or another durable material that will last many years. This type of covering will require less maintenance. They are not for everyone.
Interior shutters
Adding interior shutters to cover windows is a great way to improve the aesthetic appeal of your home while also retaining heat and light. It's also a practical choice for homes with low-maintenance needs. Curtains can become discolored and need expensive dry cleaning. Interior shutters protect against damage from water and sun, and are relatively easy to clean with a damp cloth. But how do you know when interior shutters are the best choice for your home?
Shutters are a good choice for rooms with large, flat windows because they can provide both privacy and full view of outside during the day. Shutters can also be used to protect your home from the cold during winter months. Another advantage of shutters is that they take up very little space and are compatible with a variety of architectural styles. Choose the shutters that match the shape of the window to create a uniform look. Shutters for windows with two panels should match the window design.
Plants
If you don't want to use curtains, there are a lot of other ways to decorate your windows. Tall plants can be used as window coverings. You can even place them outside the window to increase its beauty. Plants are great for creating visual interest, stimulating conversation, and creating a positive vibe in your home. Plants do not have the same effect of curtains. To create a natural look, ropes and floating shelves can be used to create a living yard.
You can create a stunning screen with decorative bamboo. It requires minimal maintenance and grows fast. Decorative bamboo can grow up to the height of a window. If space is tight, you can choose a narrower evergreen like junipers, arborvitae, or arborvitae. These have upright branches and are great for small spaces. To avoid problems with your plants' growth, make sure you check the temperature of the plants before buying them. You can also use pots on the floor to place plants near the window.
Valances
When there are no curtains, valances provide an attractive alternative. They should just barely cover the top of the window, drawing the eye upward and elongating the room. Valances also make it easier to stay consistent with your color scheme and design scheme throughout the room. Choosing valances made to match your room's decor is a great way to achieve this goal. To give the illusion of height, mount valances higher above the window's top to increase the room's height.
Another easy-to-make valance is made from a piece of foam board. It can be purchased from a DIY center and provides a stable backing for your fabric. Simply staple the fabric to the foam board and hang it from the wood. You don't have to buy a valance. You can make one yourself using fabric, rustic buttons and hemming tap.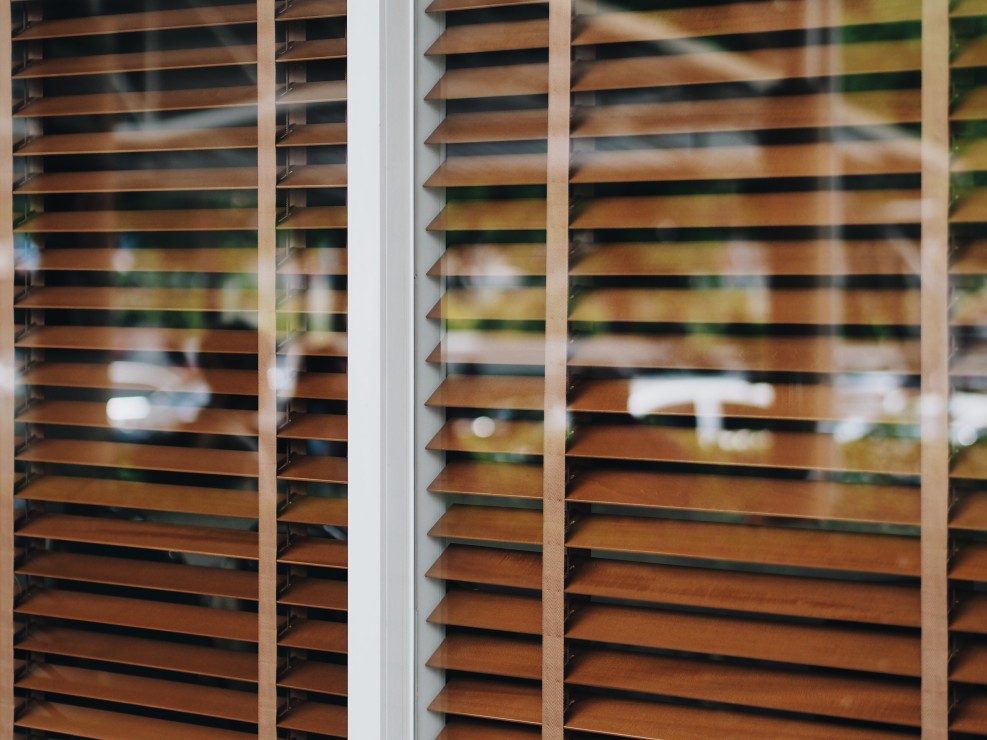 Plants as window coverings
There are many benefits to choosing plants for your home. Plants require light to grow and photosynthesise. They will receive the required amount of light if they are placed near windows. Windows do not offer UV protection and can cause damage to the plants. Plants should not be placed in direct sunlight, as this will result in stressed foliage. You can avoid the damaging effects of too much sunlight on your home plants by choosing plants that prefer indirect light.
Window coverings can be made from decorative potted plants. Plants in pots can be placed on the floor, and they can grow toward the light. A potted plant can be placed on the floor to encourage it to grow toward the window. A single hop bush can be used to create a beautiful green screen for a west-facing window. A few other great plants for windows include massangeana and dracaena.
Macrame curtains
Macrame curtain panels can be used to cover windows if you don't have curtains. You can find several types of macrame curtains, and they're both decorative and functional. These curtains can be doubled to cover windows or doors. They also add a casual-chic vibe to any room. Hanging these panels from a tension rod or beam is one way to hang them, and you can also add extra rope if you want them to be longer. You can choose the material that best suits your home's decor and style.
A piece of woven material should be large enough to cover the window. Macrame panels are available in a variety of widths. The pattern is determined by the width of the doorway and the length the window. If you're new to macrame, the pattern will be especially helpful because it breaks down each step clearly and includes photos. This pattern is great for beginners in macrame curtain making. You can also adjust the length to your liking.