Different types of window blinds have been used for centuries to control light, privacy, and temperature in residential and commercial buildings. The history of different window blinds is a very long and fascinating. With the passage of time, different types of blinds originated from different parts of the world.
What is the History of Different Types of Blinds
Here's a brief historical background of different types of window blinds.
The History of Egyptian Blinds
The Egyptian matting blinds were one of the earliest known types of window blinds. They were made of reeds and were used to block out the sun's harsh rays.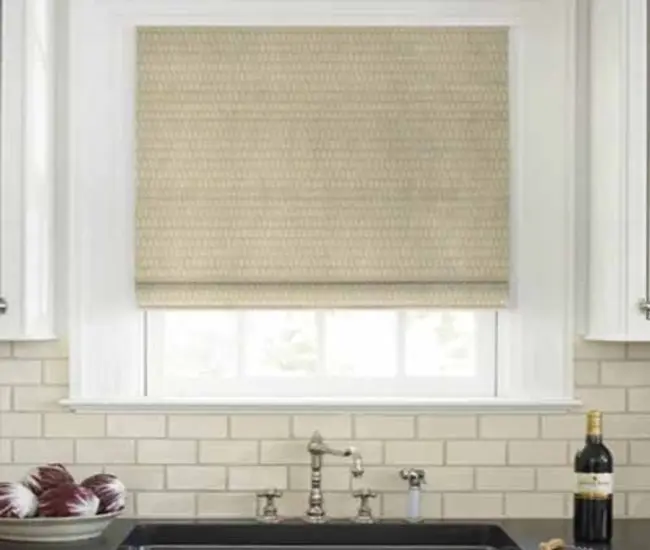 The ancient Greeks and Romans used window blinds made of woven reeds. Similarly, the Chinese used bamboo blinds for windows to regulate light and airflow.
Renaissance Era Fabric Blinds
During the Renaissance period, European craftsmen began creating more ornate window blinds made of fabric materials. They often featured intricate designs and patterns for curb appeal. These fabric blinds were often used in combination with curtains to create a more formal look for the windows.
18th and 19th Century Venetian Blinds
In the 18th and 19th centuries, window blinds became more sophisticated and stylish with the invention of Venetian blinds. These window blinds, which originated in Persia, were made of horizontal slats that could be adjusted to control the amount of natural light entering a room. Venetian blinds were quickly adopted throughout Europe and North America, and they remain a popular choice even today.
20th Century Roller Blinds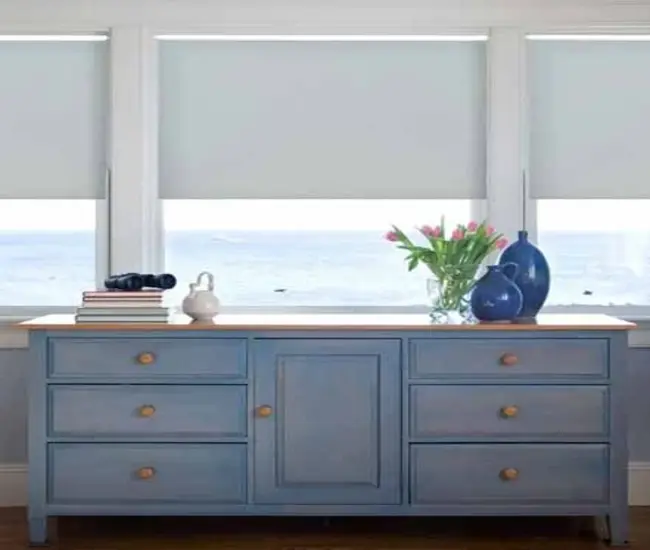 In the 20th century, new materials and technologies led to the creation of several new types of window blinds. The most prominent of them are roller blinds. Roller blinds are made from fabric materials and can be rolled up or down to adjust the amount of light and privacy. They were first introduced in the 1930s and became popular in the post-World War II era.
Modern-Era Blinds for Windows
Different types of blinds from the modern era include vertical blinds and cellular shades. Vertical blinds are made of vertical slats or vanes that can be rotated to control or adjust light and privacy. Cellular shades are made of a honeycomb structure that provides insulation and can help you to reduce your home's energy costs.
Other Types of Blinds That Are in Use Today
Here are some other types of blinds available on the online market today.
Pleated Window Blinds: Pleated blinds for windows are made of fabric materials and have a concertina-like structure. People often use pleated blinds in conservatories and other sunrooms.
Panel Blinds: Panel blinds for windows resemble vertical blinds but they have larger panels that slide back and forth on a track. These window treatments are often used for large windows and sliding glass doors.
Sheer Blinds: Sheer window blinds are made of a lightweight fabric material that allows light to filter through while still providing privacy in your room. Sheer blinds are often used in living rooms and dining rooms.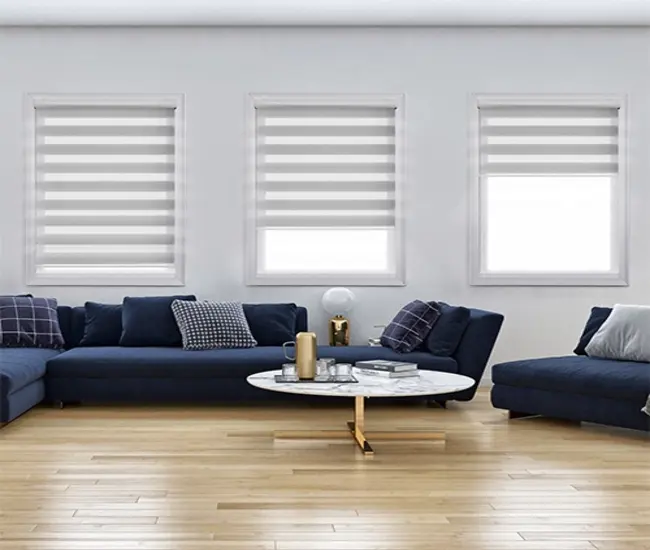 Historical Benefits of Different Types of Window Blinds
Here are some of the historical advantages of window blinds.
Light Control: Window blinds allow you to control the amount of light that enters a room. This is particularly useful in bedrooms, kids' rooms, and home theaters where you may want to completely block out light.
Privacy: Window blinds provide privacy by blocking the view into a room. You need this feature in areas like bathrooms and bedrooms.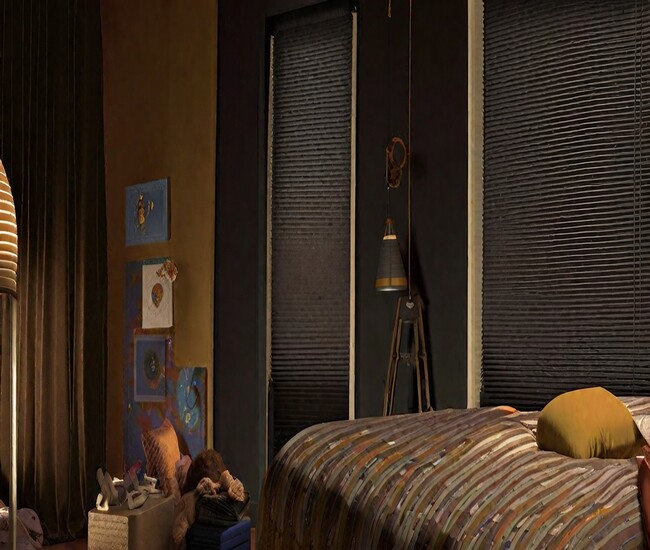 Energy Efficiency: Certain types of window blinds, such as cellular or honeycomb, can help insulate your room and reduce energy bills by keeping rooms cool in the summer and warm in the winter.
Style: Window blinds come in a variety of styles and materials, so you can choose the perfect product to complement your home's interior décor.
Easy, Low-cost Maintenance: Window blinds are usually easy to clean and maintain, especially compared to other window treatments, such as curtains or drapes.
Durability: Window blinds are typically made of durable materials like wood, vinyl, or metal. These materials make them a long-lasting window treatment option.
Safety for Kids and Pets: Cordless or motorized blinds for windows are a safer option for homes with young children and pets as they eliminate the risk of strangulation from lift cords.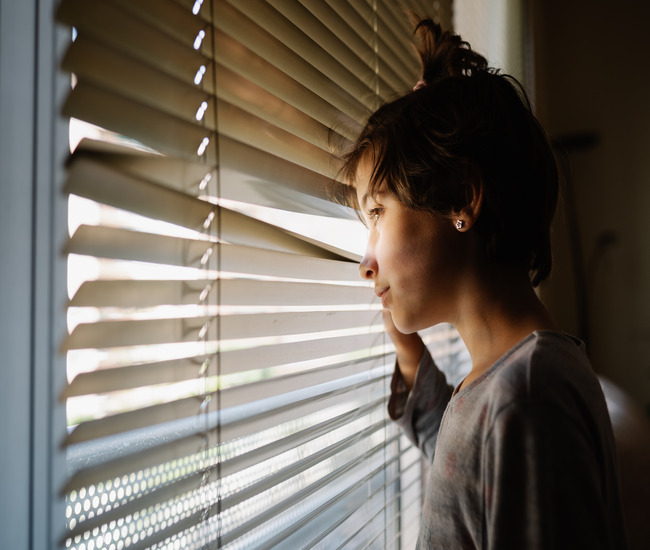 Affordability: Different types of window blinds are available at reasonable prices along with huge discounts and other benefits at Affordableblinds.com. Here you also get free offers like free samples, free shipping, and a free lifetime warranty.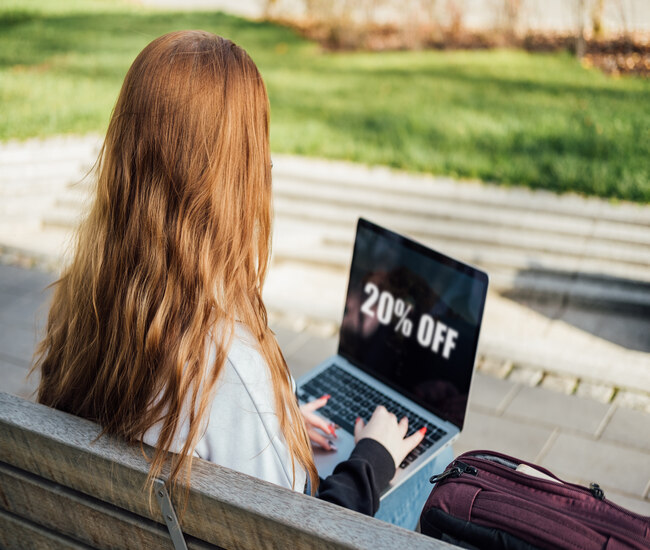 Custom Options for Window Blinds
Today, window blinds are available in a wide range of sizes, styles, materials, and colors, allowing homeowners to find the perfect window treatment to suit their personal style and needs.
How to Choose the Right Window Blinds for Your Home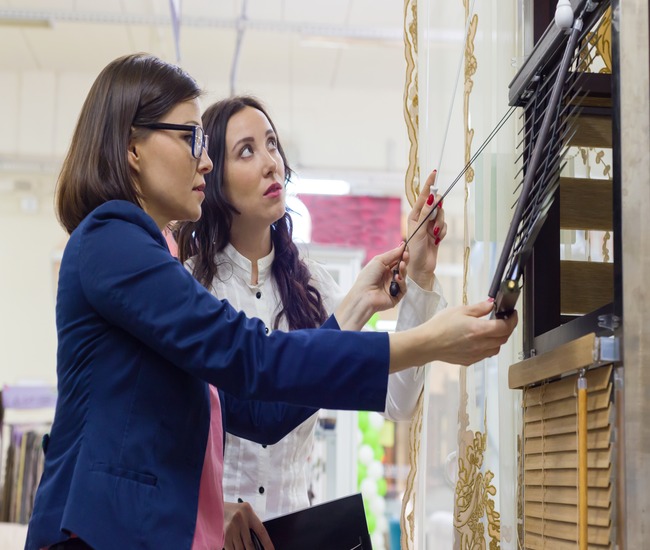 Choosing the right online blinds for your home's windows can be a daunting task. With so many different styles, materials, and sizes to choose from, it's hard to know where to start. 
However, by considering a few key factors, you can narrow down your choices and find the perfect blinds for your home.
Function: First, think about the function of the window blinds. Are you looking for something to block out light, or simply to add a decorative touch? If privacy is your main concern, then blackout blinds or shades might be the best option. If you're more interested in style, then you'll have a wider range of options to choose from.
Measuring Window's Size: Next, take measurements of your windows and doorways. Window blinds come in different custom sizes, so it's important to get an accurate measurement before you shop. That way, you can be sure that the blinds will fit properly and look great in your home.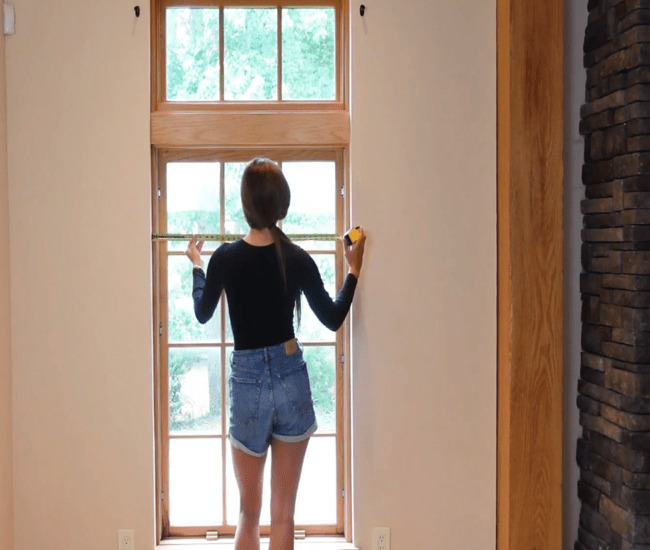 Budget: Finally, consider your budget. Window treatments can be quite expensive, so it's important to set a realistic budget before you start shopping from them online.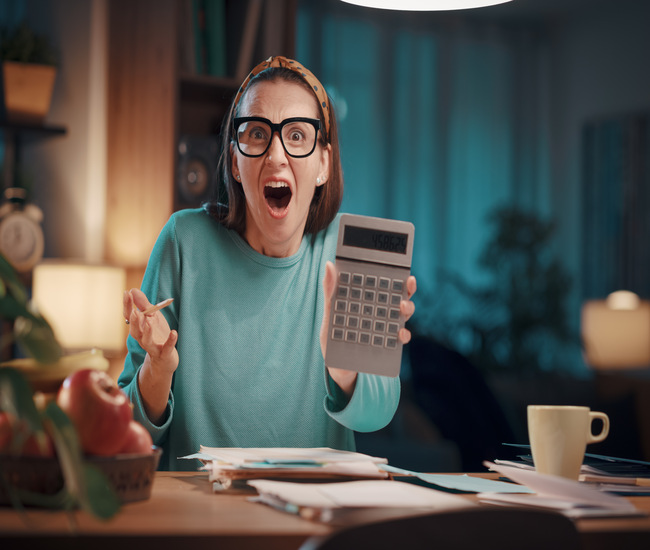 Caring for Your Window Blinds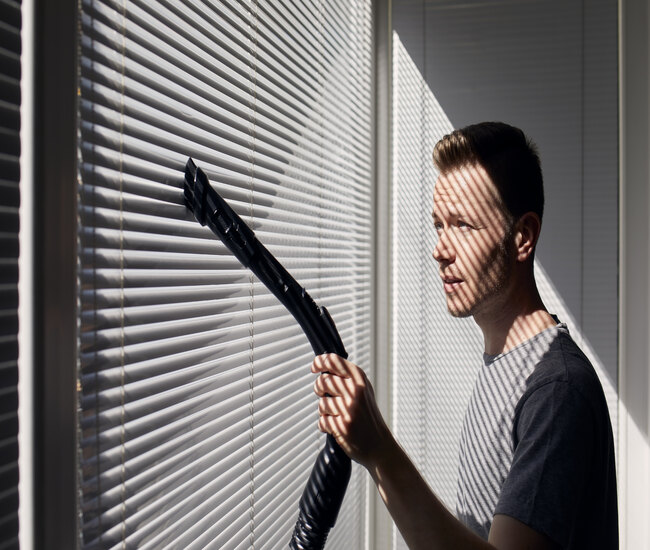 Caring for your window blinds is important to keep them looking their best and working properly. 
Regular dusting will help to remove dirt and dust build-up. 
Similarly, you can use vacuum cleaners with a soft brush attachment for tougher cleaning jobs. 
In addition, it's important to avoid using harsh chemicals or abrasive cleaners, as these can damage window blinds. 
Bottom Line on the History of Different Window Blinds
Different types of blinds emerged during different periods in history. First appeared Egyptian matted blinds, and then different other types of blinds including Greed, Roman, and Venetian blinds were created. Today's popular window blinds include roller blinds and honeycomb or cellular blinds. They are in widespread use today for their diverse benefits. They provide multipurpose functionality, curb appeal, and ease of operation.