When you're packing for your boarding school or college, you might be planning to include dorm window treatments. Among lots of available options, choosing the perfect one might be a daunting task. To make the choice easier for you, here are the 7 best dorm room window treatments.
What are the 7 Best Dorm Room Window Treatments?
The 7 perfect dorm room window treatments include black-out curtains, roller blinds, and tension rods. If you're not sure which ones are right for you, check out our tips. You'll soon have a window treatment that suits your needs.
Black-out curtains for dorm windows can be an excellent way to keep your room dark. Whether you're in a dorm room that's in need of an upgrade, or a dorm room that needs new window treatments, black-out curtains are a suitable choice.
Most black-out curtains are made of polyester, but there are also some made from velvet and linen. To block light from entering, some curtains are lined with tulle. They are inexpensive and easy to install. Most come with end caps to stop them from sliding or damaging walls. Tension rods are not recommended for hanging heavy curtains. You should instead look at twist-and-fit curtains rods.
Note: These window treatments often contain volatile organic compounds (VOCs) and are made from chemicals. VOCs can be toxic to some, but most people don't experience any side effects from inhaling them.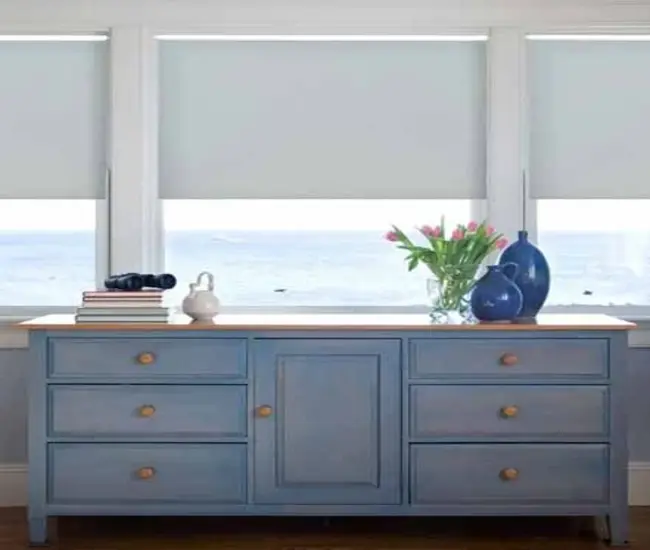 Roller blinds for dorm room windows can be a cost-effective option for those who don't want to spend a lot on window treatments. These window treatments can be completely opaque or filter out light. A cordless lift system is also available.
Roller blinds are among the most common window treatments for dorms. They are easy to install and maintain. They fit snugly into the windows and almost disappear when they're rolled up. These dorm room window treatments are available in a variety of colors and patterns that look great when paired together with a simple curtain. This creates a spot that is both beautiful and clean. You can achieve a more sophisticated look by using a shade of fabric or sheer drapery.
Depending on the type of roller blinds you're considering, you may want to purchase a single blind instead of several. This type of dorm window treatment does not require brackets or any other hardware. It is a great choice for apartments and dorm rooms. Instead of hanging multiple curtains, you can hang one curtain at a time on a tension rod. You can easily adjust the length of each slat and make adjustments to the amount of light that filters through the window.
A solid shade is better than a slatted one if you want to darken a room. This type has no gaps and will not let in light. A blackout curtain should also be used with solid shades. If you need complete darkness, you may want to opt for cellular shades or ultimate blackout back tab draperies. Just remember to purchase high-quality materials and fit the blinds tightly to prevent light from passing through.
Choose a solid color or a subtle pattern to avoid clashing with the decor. A solid color curtain will also blend in well with your room's other decor, which is particularly important if your room is shared by other people. To avoid losing the dramatic effect, use a ceiling hook to hang your curtains. The room will appear cluttered and unorganized.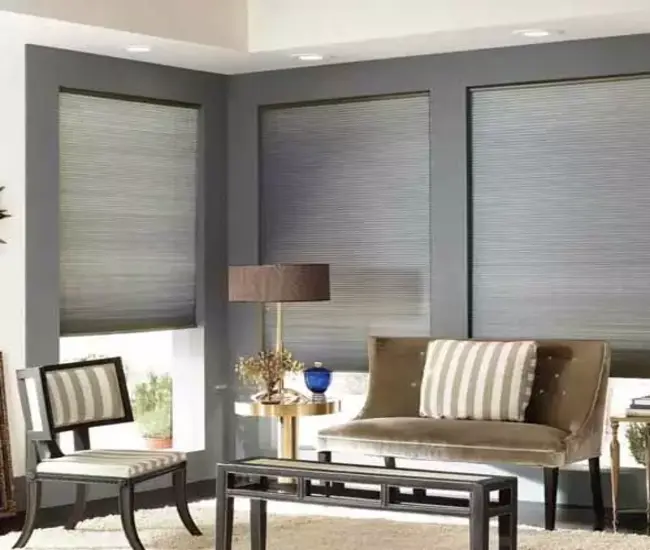 Also called honeycomb shades, cellular shades are one of the 7 best window treatments for dorm room windows. They provide excellent insulation to improve the energy efficiency of your dorm room. These window treatments are available with lots of custom options for size, color, style, and lift options. Different lift options for honeycomb shades include cord, continuous cord loop, top-down, bottom-up, motorized, and smart lift systems.
Also, cellular shades are easy to install on the windows of your dorm room with the help of mounting brackets. However, they could be a bit difficult to clean due to their cellular structure.
Another option for window treatments that are dorm-friendly is thermal drapes. These drapes are thermally backed and tieback so they keep the room warm and block out light and noise. They also come in seven colors, including a dark blue that matches your wall color perfectly. This is a great option for students who don't want to spend a lot of money. Consider the benefits of blackout if you are looking for a new drape.
Aluminum foil is the best way to achieve this. The foil faces the window and protects it from UV rays. This type of window covering is also cordless, which leaves your room looking neat and tidy. It is easy to clean your aluminum foil window covering. All you have to do is wipe them down with a damp cloth and some water. You can also add a blackout lining to your curtains.
Another option for coverings for dormer windows is to use a mesh liner. The mesh liner should be able to fit the width and length of the window. The full mesh option allows for more airflow while keeping the room feeling warm. Use tape to attach the mesh liner to the curtain rod. This is an inexpensive and simple option. However, be sure to choose one that prevents light from getting in.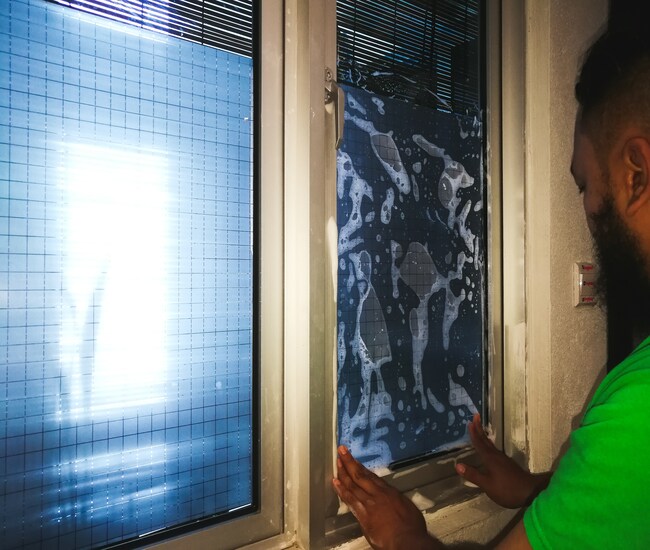 The next item on the 7 best window treatments is tinted window film. This film is easy to install and works by blocking light both during the day and at night. This film can be purchased from a brick-and-mortar or online store. Or, you can opt for a DIY blackout window project. You can also use cardboard or corrugated board to replace curtains. These cardboard sheets can be cut to fit the window panes and secured to the windows using thick painter's tape.
If you're a school or college student, black-out curtains will help you sleep without any distractions. They block out light so that you are not bothered by bright outside lights. They can also be machine washed and come in a variety of colors. You can also use black-out curtains to make your room more comfortable during the cold winter months. If you're not sure about the color of your dorm room, you can opt for one with a contrasting color.
Even if you aren't a student, don't let the darkness stop you from getting a good night's sleep. You'll be glad you did. You'll be able to sleep well at night and save money on your energy bills. Purchasing blackout curtains is a great way to save money on college room supplies, and they can enhance the look of your room, too. You might also consider buying drapes that are more costly, but they still look great.
How to Hang Dorm Room Window Treatments: Ceiling Hooks vs Tension Rods
Compared to hanging curtains with ceiling hooks, tension rods are much easier to use. They can also be adjusted to fit a variety of window widths and can be hung with ease. They are also stronger and have improvised brackets that lock into your window trim. The cost of tension rods for Dorm windows can vary, starting at $20 or $25 for a basic set and going up to $50 for quality rods.
These inexpensive and versatile rods can conceal ratty t-shirts, unmentionables, and other miscellaneous items from your roommate's sight. Tension rod curtains can also be used to cover the lofted bed's top and make the space underneath it cozier. If your roommate is crazy, consider hanging curtains on the sides of the bed. Alternatively, you can hang large curtain panels to the walls using nails or push pins.
Another great option for tension rods for Dorm windows is twist-and-fit curtain rods. These rods secure the drape to the window using two large clips, one on each side of the frame. A tension rod with a 7/16-inch diameter is thin enough to create a delicate style while giving a maximum coverage. This type of rod is available in many finishes and colors, so it's easy to find one that matches your room's decor.
Why Choose Blackout Curtains as Dorm Room Window Treatments
Blackout curtains are a great option if you have a tight budget. These curtains are noise-canceling and insulated, and they'll give your dorm room a subtle pop of color without sacrificing the blackout effect. They're also inexpensive and don't sacrifice quality for cost. You should choose a material that is compatible with your dorm furnishings and accessories. Your space will look great if it has the right color curtains.
Where to Buy Best Dorm Room Window Treatments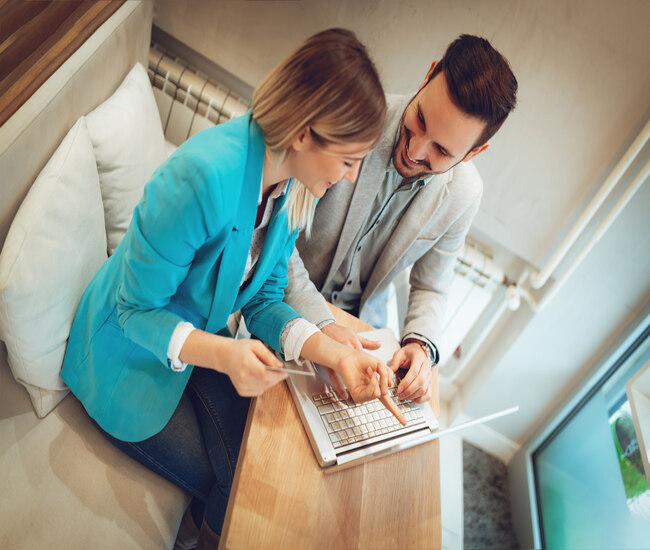 You can buy the best dorm room window treatments, such as cellular shades and roller blinds, from online stores, like Affordableblinds.com. Here different window treatment products are available with huge discounts of up to 70%. Also, you can get free offers, like free samples, free shipping, a worry-free fit guarantee, and a free lifetime guarantee.
Price Range for the 7 Best Dorm Room Window Treatments
Many of the 7 best dorm room window treatments, like cellular shades and roller blinds, are available for less than $100. However, some of them may cost more.