Everyone has their own preference when it comes to choosing their home decor, though when it comes to attractive window treatments, many people can agree that cellular shades are some of the best window treatments around. With nice, crisp pleats and precise fits that are perfect for almost any window, it seems like there are a world of reasons to go with them.
Of course, cellular shades go far beyond looking good in the home. In fact, they are some of the most well-insulated window treatments that are out there right now, perfect for those looking to cut back on energy bills and keep their homes warm or cool.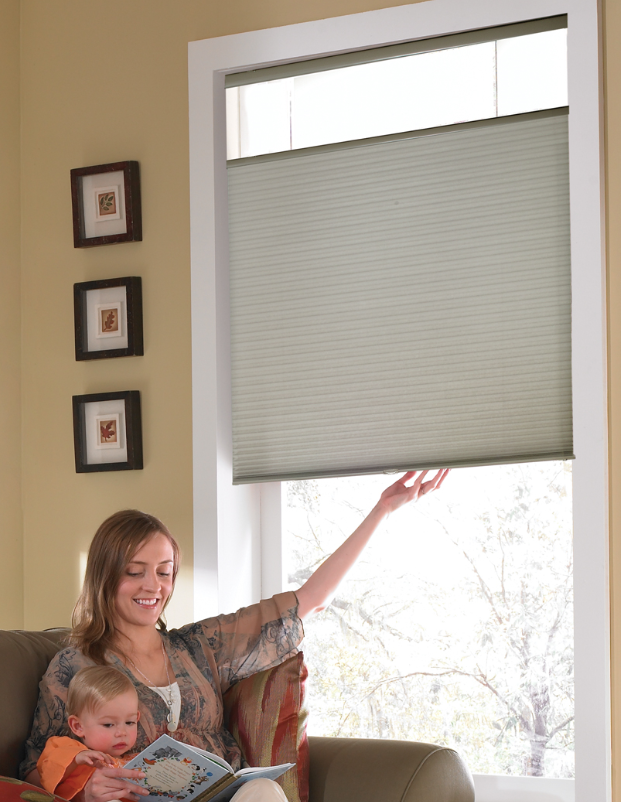 What Are Cellular Shades?
Cellular shades are sometimes referred to as "honeycomb shades", as they are shaped like honeycombs. They work by trapping a small layer of air between them, helping to make the insulation barrier much more effective than your standard shade or window treatment.
Cellular shades can be found in either single or double cell. The difference is that the double cell has two air pockets. We highly recommend going with double cell cellular shades if you live in more extreme environments, whether hot or cold. Double cell cellular shades help to cut back on energy costs, making them worth the investment in the long term.
Opacity
Cellular shades differ in opacity. For those who don't know, opacity is how much light is transmitted through the fabric that is used. There are three different types of opacities when it comes to cellular shades, including sheer, semi-sheer, and opaque. For those who aren't totally concerned with privacy, though you want a bit of natural light in their home, sheer is the best choice.
You won't be able to get double cell cellular shades that are sheer, so don't expect them to be as energy-efficient. If you are looking for a bit more privacy with medium-light control, semi-opaque shades should do you well. For those who want the most privacy possible, going with opaque cellular shades, otherwise known as blackout shades, is the best choice. These types of cellular shades are great for those who have dark rooms, such as bedrooms or home theaters.
Going Cordless
If you want to take your shades a step further, you can optionally upgrade them to cordless or cordless top down bottom up feature. When going cordless, you can either pick to go with a continuous cord loop, cordless lift shade, motorized lift, or top-down bottom-up.
Getting Cellular Shades
From energy-efficiency to gorgeous designs to design variety to different fabrics, there are just about a hundred reasons that you might choose cellular shades over other types of shades. Simply put, they are some of the best window treatments around.
If you have any questions about buying cellular shades or you want to look a bit deeper into your cellular shades options, make sure to head over to our main page at Affordable Blinds. There is a reason that so many people refer to us as the number one in the window treatment industry.