Bamboo blinds for windows carry lots of advantages for homeowners. For example, they are a stylish and sustainable option for your home.
In addition, made from natural materials, bamboo window blinds are environmentally friendly and come in a variety of styles to suit any taste and needs.
Here is a comprehensive guide about "What are the benefits of bamboo blinds for windows?" Also, you'll learn how to install and care for them.
Things in Brief
Bamboo blinds for windows are a stylish, sustainable, multipurpose option for your home's windows.
Benefits of bamboo window blinds include their environmental friendliness and the different styles available on the online market.
To install bamboo blinds for windows, you simply need to measure the window and cut the blinds to the given size.
If you're looking for an elegant and earth-friendly window treatment, bamboo window blinds are the perfect choice. Keep reading to learn more about the many benefits of bamboo window blinds and how to install and care for them.
How Bamboo Blinds for Windows are a Stylish and Sustainable Option for your Home
Are you looking for the perfect finishing touch for your living room, bedroom, or some other space? Window blinds not only add a bit of privacy and shade from the sun, but they can also serve as a stylish addition to any room. 
But why settle for generic, off-the-shelf blinds for windows when you can make an eco-friendly statement with bamboo window blinds? Bamboo is a rapidly renewable resource, making it a sustainable choice for your home's window coverings. 
Plus, bamboo blinds for windows come in a variety of shades and finishes, allowing you to find the perfect match for your interior décor style. So, why not add some style and sustainability to your home with bamboo window blinds?
What are Benefits of Bamboo Blinds for Windows?
When it comes to window treatments, bamboo blinds for windows offer lots of advantages.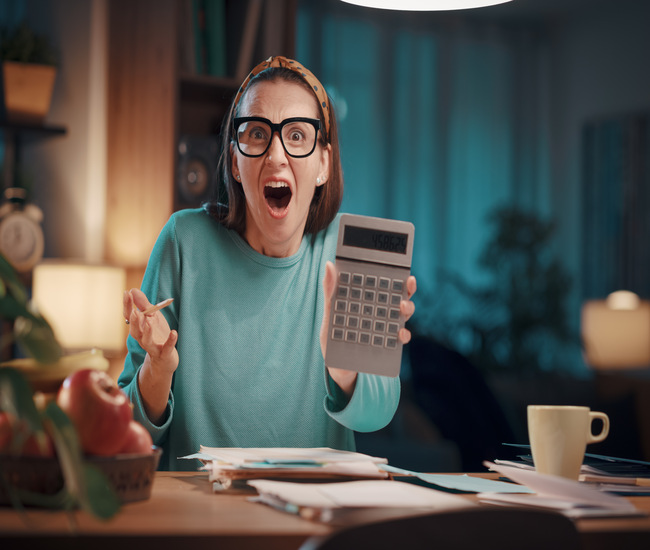 Bamboo blinds for windows are an affordable or cost-effective window treatment option. 
A Stylish Window Treatment: Bamboo window blinds are stylish window treatments that exude a high degree of elegance and curb appeal. 
Environmentally Friendliness: Bamboo blinds are environmentally friendly window treatments. They require little water or fertilizer to thrive and can be harvested without damaging surrounding plant life. In addition, bamboo requires no pesticides or genetic modification and can be easily biodegraded at the end of its useful lifespan.
Sustainable Material: Bamboo is a highly sustainable material, with some species able to grow up to four feet in a single day!
Reducing Carbon Footprint: Choosing bamboo blinds for your windows not only adds elegance to a room, but also helps reduce your carbon footprint. 
Can be Made from Recycled Material: Depending on the company or manufacturer you purchase from, your bamboo blinds for windows may even be made from recycled or reclaimed bamboo materials, further reducing their impact on the environment. Overall, bamboo blinds help promote sustainability while providing attractive decoration for any home or office space.
What are benefits of bamboo blinds for windows?
Different Styles of Bamboo Blinds for Windows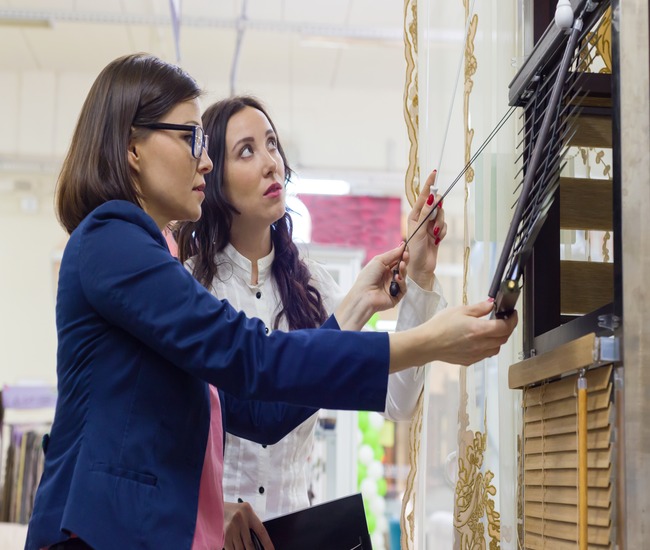 Bamboo window blinds are a stylish and eco-friendly option for any home, office, or other space. Not only do they add a unique touch to any room, but they also provide natural insulation and light control. And with the various styles available, there is sure to be one to suit any taste.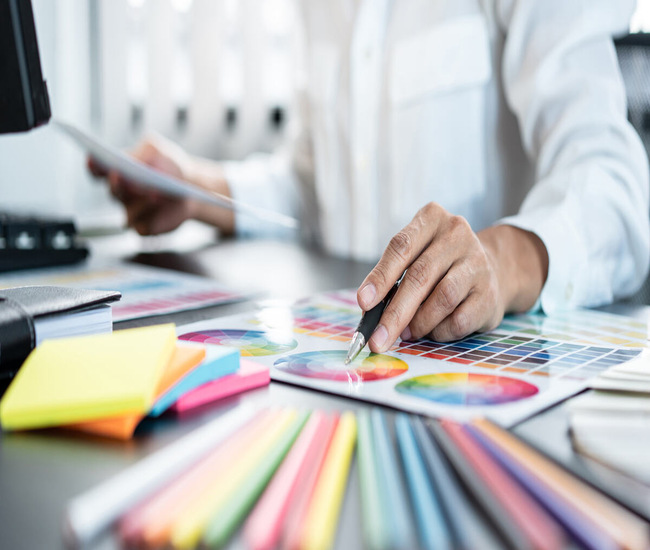 Slated Bamboo Blinds: For a more modern touch, slatted bamboo blinds can be easily adjusted to control the amount of sunlight let in.
Blackout Bamboo Blinds: For added privacy, blackout bamboo blinds block out light completely.
So, whether you prefer a traditional or contemporary style, bamboo window blinds offer the perfect solution for your windows.
How to Install and Care for Your Bamboo Window Blinds
Installing bamboo window blinds involves a simple DIY process – just follow these easy steps.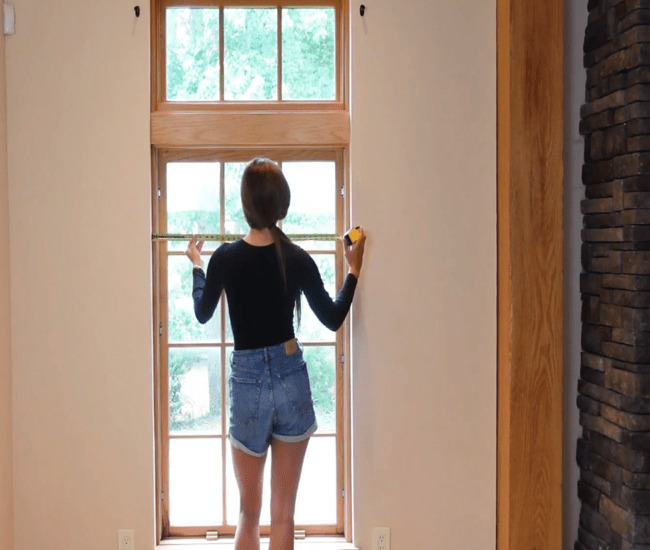 First, measure the width and height (w x h) of your window to ensure you select the correct sized blinds.
Mount Hardware: Next, mount the provided hardware onto your window frame, making sure they are level and securely attached.
Slide Bamboo Blinds into Place: Then, slide the bamboo blinds into place on the hardware and adjust as necessary. 
Trim Excess Bamboo: Finally, trim any excess bamboo if needed. 
How to Care for Bamboo Blinds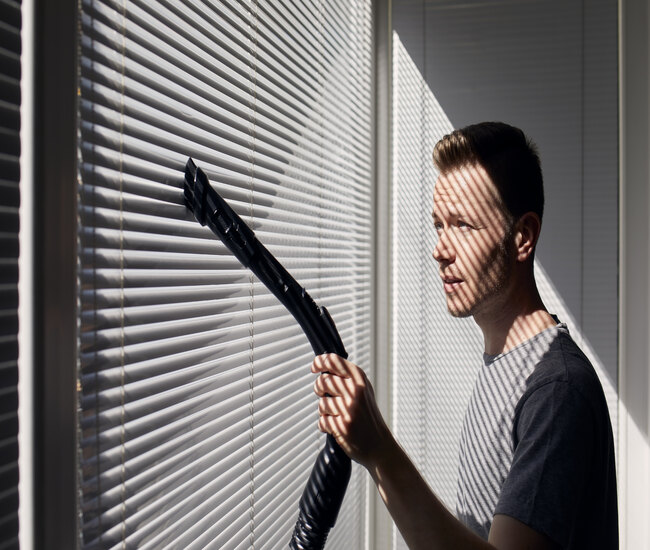 In terms of care, it is important to dust or vacuum your bamboo blinds for windows regularly to remove any build-up of dirt or debris. Occasionally wiping them down with a damp cloth will also help maintain their appearance. With these tips in mind, you can easily enjoy your new bamboo window blinds for years to come.
FAQs about Bamboo Blinds for Windows
Here are some frequently asked questions about bamboo blinds for windows.
Can bamboo blinds be used in humid environments?
Yes, bamboo is an extremely durable material that can withstand moist conditions without warping or cracking.
Can bamboo window treatments block out sunlight effectively?
Bamboo window blinds can provide ample shade and light control, but for complete blackout options it's best to pair them with curtains or draperies.
Are bamboo blinds easy to clean? 
Bamboo blinds can be dusted with a soft cloth or vacuumed on the lowest setting using the brush attachment. Occasionally, they can also be spot cleaned using mild soap and water.
How do you hang your bamboo window blinds?
Bamboo blinds for windows usually come with pre-drilled holes for hanging, but it's important to use the correct hardware according to the weight of the blinds.
Overall, bamboo window blinds offer both practical functionality and a beautiful natural aesthetic for any room in your home.
Conclusion
Are you in the market for window blinds? Look no further than bamboo blinds for windows. Not only are they aesthetically pleasing, but they also offer a variety of practical benefits. 
Bamboo is a durable and renewable material, making them an eco-friendly choice. They also provide excellent insulation and noise reduction, helping to keep your indoor environments at a comfortable temperature and quiet volume. In terms of maintenance, bamboo window blinds are easy to clean and do not collect dust as easily as other materials.