So you're renovating you're home, yes?
Maybe you've been on the hunt for the right window treatments, but the jargon and terms are becoming a bit confusing.
Luckily, here at Affordable Blinds, we know a thing or two about window treatments. That is exactly why we wanted to write a little article about one of the most popular products in our lineup:
What Are Top Down Bottom Up Cellular Shades?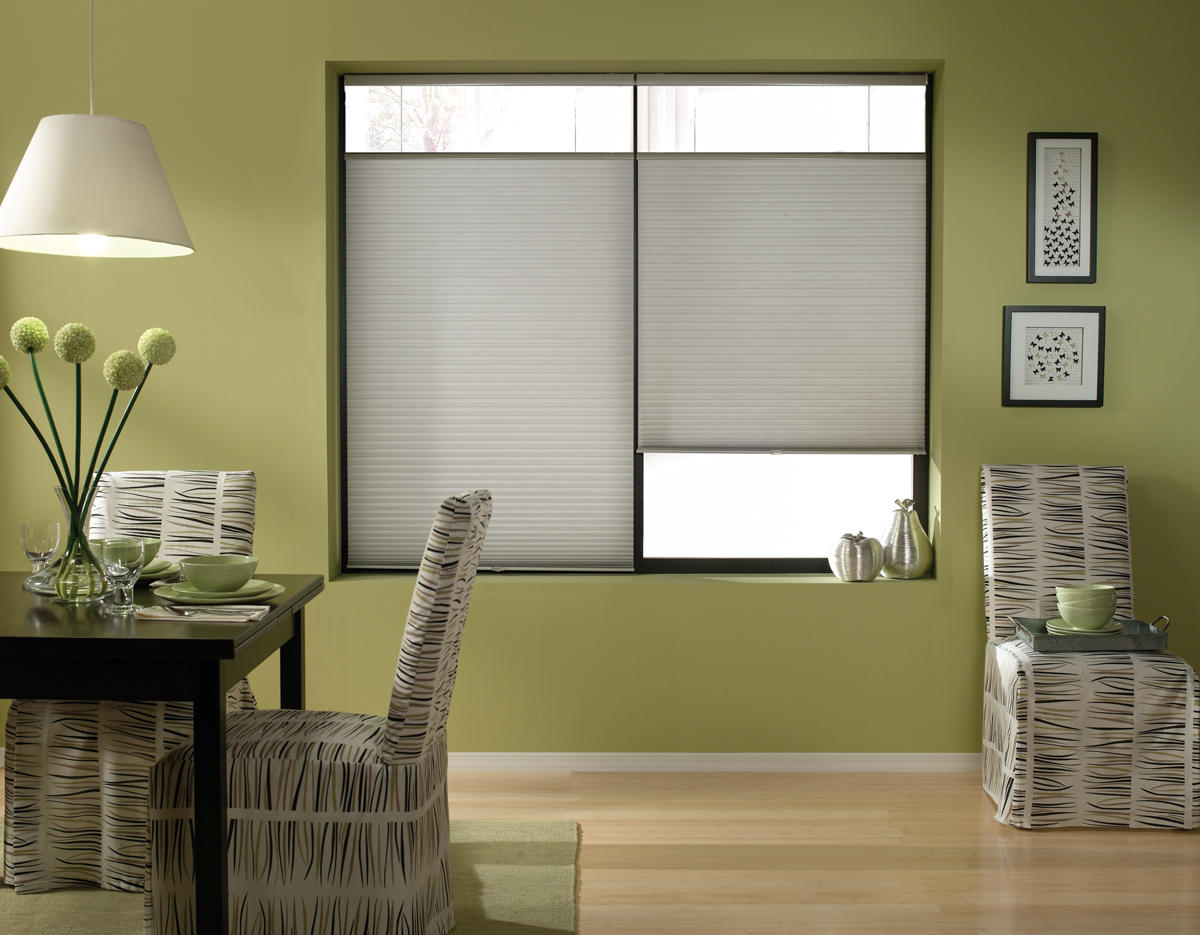 Top Down Bottom Up Cellular Shades are pretty much exactly what the name suggests. These shades can either be opened and closed from the top (either near the top of the window frame or the valance) or can be open and closed from the bottom (near the window sill).
There are different types of top down bottom up shades, so these ones, in particular, are cellular. This means that not only do they work in a top down bottom up motion, but they also work with all of the benefits of cellular shades, including a modern look and insulation properties.
How Do These Things Work?
Top Down Bottom up shades work very similarly to other window treatments that have cords. The main difference is that different cords care attached to the two different rails. We refer to one rail as the "mounting rail", which can be found on any other window treatment.
When this cord is pulled, it raises the shade from the bottom. You could say that this is the "bottom up" section of the shade.
We refer to the other one as the "floating rail". This rail has a different cord that controls it. The floating rail detaches from the mounting rail so that you can lower the shade from the top. You could say that this is the "top down" section of the shade.
Do These Come In Cordless Varieties?
Absolutely! The cordless versions are very popular for families with pets or young children, as they are much safer than those with cords.
They are also very popular for people that have modern decors, as they help to create a far more uniform look with dangling cords.
Getting Yourself a Set Of Top Down Bottom Up Cellular Shades
Here at Affordable Blinds, we like to pride ourselves on providing our customers with some of the highest-quality products on the market for the best prices many would say where you can find the cheapest blinds anywhere at the best quality. We've been working for years to provide regular people with top-notch window treatments to help create beautiful home or office environments.
Top Down Bottom Up Cellular Shades are not only some of the most popular window treatments available today along with the popular cordless zebra shades, but they also happen to be some of the most versatile all-around. They can be used on just about any window and for any kind of decor out there.
We hope that we've inspired you to check out top down bottom up cellular shades for your next window treatment renovation and make sure to get in contact with us if you have any further questions!