Pet- and Child-Friendly Window Coverings: What to Look For
Looking for potentially better pet- and child-proof window treatments for your home? Go with cordless or string-free blinds to keep your pets and kids safe and window covers intact.
Cordless control systems – both manual and motorized – are the latest options in pet- and child-friendly window treatments. They are secure to use in homes with babies or furry friends.
Other affordable innovations include cord-safe choices that secure the lift strings against the window frame, or provide a short, retractable cable that stays up out of the way of little hands or paws.
Read on how to keep your babies and furry friends secure in your living spaces.
Federal Child Safety Standards for Custom Window Coverings
Did you know? CPSC's (Consumer Product Safety Commission) new Federal Safety Standards for custom window coverings deem lift cords a substantial safety hazard for young children and pets. Homeowners are recommended to go with cordless blinds, shades, curtains, shutters, swags, sheers, and draperies.
Things to Consider When Choosing Pet- & Child-Friendly Window Treatments
Safety First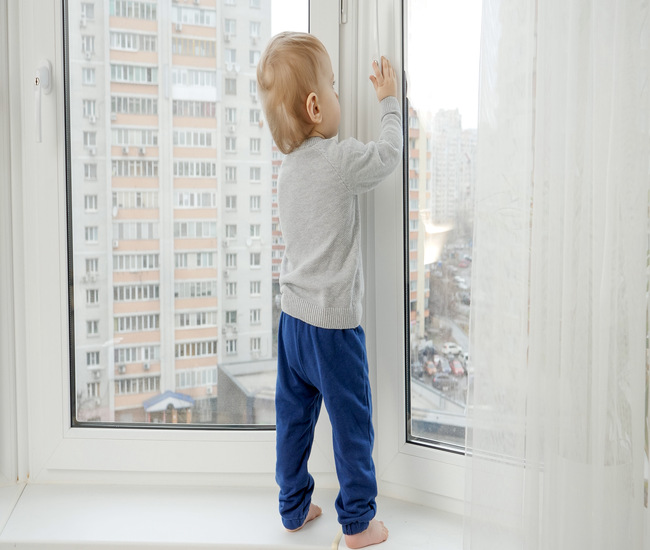 Dangling cords of blinds are tempting to both children and pets. Cords from these blinds can get these innocent creatures tangled. An ideal way to make all members of your family safe is to hang cord-free blinds and shades on windows which are within the reach of kids and pets.
We recommend cordless Solar Shades, Roller Shades, and Double Cellular Light Filtering Shades.
Child- & Pet-Mode Enabled
Could you let your pets damage the fabric of your window blinds? Of course, 'not'! To protect your investment, you'll need to keep your window shades or blinds out of the reach of dogs, cats, and naughty children all the time.
Programmable smart blinds are the latest tech innovation in window treatment technology. These shart shades not only offer advanced pet- & kid-safety standards but they are also super easy to operate (open and close).
Smart blinds can be integrated into your existing smart home automation system. With the help of Alexa app, the safety of precious blinds would be just one voice command away!
Just activate "pet mode" to move the shade out of the way of those paws, when pets try to get closer to them.
One popular option to go with is Motorized Sheer Horizontal Light Filtering Shades with a wireless remote control.
Custom Fit
Want to make everyone in your home happy? Choose a window covering that can be fully customized in terms of form and function to fit the needs of the entire family.
Modern kid- and pet-friendly blinds are available with lots of color and texture options to match your home's interior decor style.
When it comes to function, you can go with a Room Darkening Sheer Shade to create a space for your family to have a mid-afternoon nap.
Custom settings for your blinds will also allow you to close or adjust them to keep your kids' and pets' room cooler during the summer and warmer during the winter.
That doesn't mean you have to let the whole house heat up. With custom settings, your shades can close up to keep the house cool, while your pet still has their cozy comfort delivered.
Attractive, Play-Friendly Environment
Want your kids and pets to play in their respective rooms while you comfortably do your routine chores? Create a play-friendly space in nurseries and pets' rooms with vibrant floral patterns on the window treatments.
We recommend Soft Fold Top-Down/Bottom-up Roman Shades, which are available with 100's of tempting colors, textures, and floral patterns.
Cleanliness Factor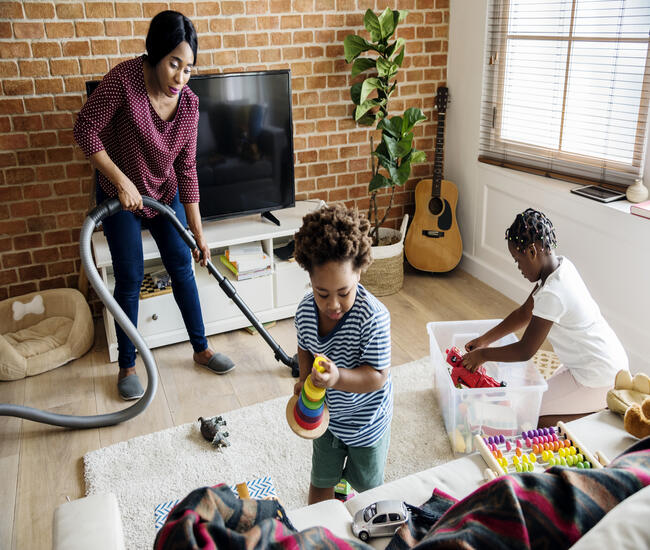 Pets and kids are sure to make a mess. So, it's a good idea to keep the cleanliness factor in mind when choosing window treatments for living spaces with dogs, cats, or toddlers. For example, you can select dust- and hair-repellent fabrics that can be easily wiped clean and maintained.
We recommend 1" Cordless Privacy Mini Blinds and 2" Cordless Faux Wood Blinds with easy-to-wipe slats.
Windows with a View
Both pets and kids are creatures of habit. They love to watch the street traffic and beautiful landscape through the window. If your window has a lower window sill which is within the reach of these little creatures, install shades with see-through fabrics.
Go with Motorized Light Filtering Sheer Shades that will allow your kids and pets to catch a glimpse of what's happening outside, while also protecting them from the harsh UV rays and glare.
FAQs
What blinds are best for pets and children?
Cordless products such as wood shutters, roller blinds, and cell shades are the safest option for homes with pets and children. Accurately measure and install them for a perfect, custom fit.
What are the best window coverings for kids' rooms?
Cordless blackout blinds, roller shades and cellular shades with blackout lining, and soft-touch Roman shades with blackout linings are the best window coverings to mount in the kids' rooms. They provide a more secure and comfortable place for your children under 10 to enjoy afternoon naps or keep sleeping in the morning when the sun goes up and up.
What should be considered when selecting window treatments?
Safety & Security
When selecting window treatments, the first thing homeowners will want to take into account is to ensure privacy, safety, and security of the home. The fabric should be tightly woven enough to keep prying eyes at bay. Plus there shouldn't be stray strings that could pose a hazard for your little ones.
Consider the Room
Playroom – sheer fabric blinds for ample light
Sunroom – solar roller shades to resist heat and glare without obstructing your view
Nursery – cordless blackout shades for safe, sleep-friendly space
Living room – insulating cellular shades for energy efficiency
Your Lighting Needs
From sheers to solars to room darkening and blackout, there are lots of lots of light control options window treatments.
Functionality
Functional variants include those with energy efficiency, moisture resistance, ease of cleaning, etc.
Style
Choose a color, texture, or design that matches with your window trim, furniture, flooring, and wall paint.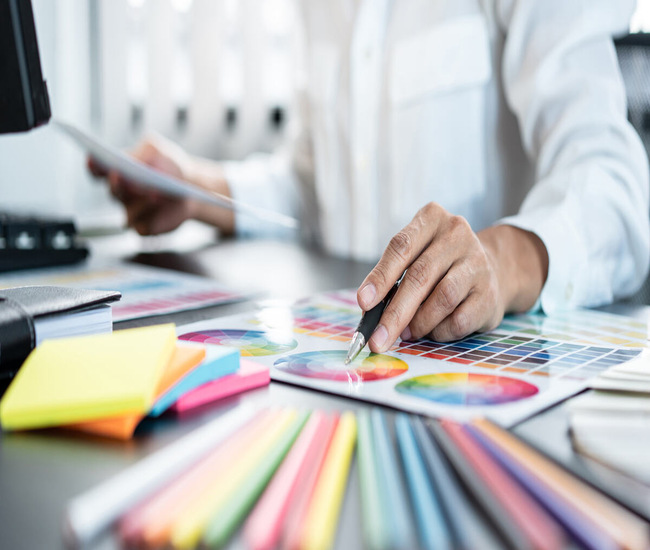 What window treatments are safe for cats?
Programmable motorized blinds are the safest window treatments for cats. Other great cat-proof blinds to buy for homes include cordless cellular shades, and tassel-free shutters. If you want to make your existing shades cat-safe, replace lift cords with an automatic control system.
Need More Help?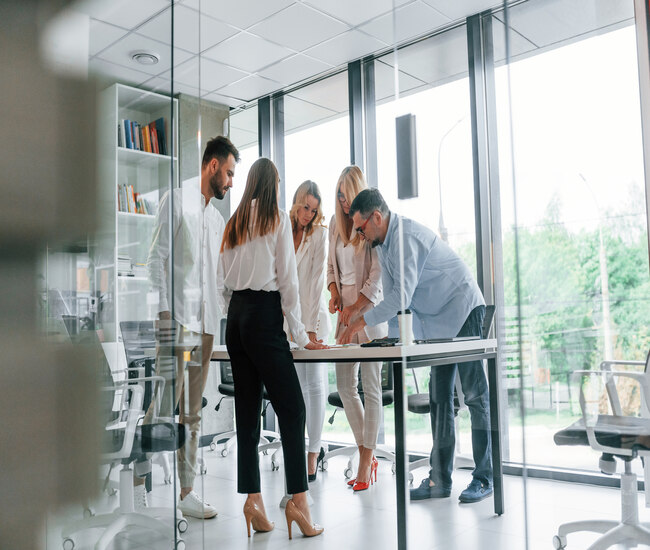 Need expert advice on how to choose the best window treatment option for your whole family? Contact our customer care professionals using 24/7 live chat or give us a ring at (800) 863-6109. You can also order a free sample of your favorite pet- and child-proof shade.